Transparency Disclosure – We may receive a referral fee for products purchased through the links on our site...

Read More

.
If you'd like an innovative pillow to replace your old one, the Purple Harmony™ pillow is worth considering. This latex pillow has everything from a moisture-wicking mesh cover and ventilated latex to multiple sizes and heights. As such, it stands a high chance of being an excellent choice for many sleepers.
Sleeping on the right pillow is crucial for the quality of your sleep. When your neck and head are well-supported and aligned with the rest of your body, you're less likely to wake up with neck pain.
The Purple Harmony™ pillow offers a balance of support and pressure relief to help you more easily find a comfortable spot in various sleeping positions.
In this article, we'll discuss the pros and cons of this pillow, focusing specifically on the Medium loft model. We'll also discuss its firmness, overall feel, how it fits different positions, and more.
Who Is the Purple Harmony™ Pillow Best for?
Pros: Who Might Like the Purple Harmony™ Pillow:
Hot sleepers – The Purple Harmony has a breathable mesh cover, 1,500 open-air channels in the Purple Grid™, and a ventilated latex core. The result is maximum airflow for a cooler night's sleep.


---

Those after balanced support – If you loved Purple's first two pillows but want the best of both, we think the Harmony is it. The bounce and resiliency of the latex foam, coupled with the pressure-free support of the Grid™, come together in one harmonious sleep experience.


---

Combination sleepers – Combination sleepers should find this pillow equally comfy and supportive no matter what position they end up in. The spring-like nature means the Harmony should instantly conform to your head so you shouldn't feel stuck if you move around in the night.
Cons: Who Might Not Like the Purple Harmony™ Pillow:
Budget shoppers – High-end features come at a high-end price point, but the good news is that you get what you pay for. The quality and durability of the Harmony mean it should outlast standard pillows, and it comes with a 1-year warranty to prove it. While this could save you money in the long run, the initial cost might not appeal to shoppers looking for a more affordable pillow.


---

Those who like firm pillows – This pillow has a softer feel, so it may not be the best option for those who like firm pillows, although it's unlikely to allow too much sinkage or make you trapped inside the latex.
Sleep Advisor's Testing Methodology
Testing pillows is always fun, especially when they're this innovative and unique. However, we tested this pillow the same way we tested all of them – in multiple sleeping positions. By sleeping in various positions, we can better understand who would benefit the most from the design, height, and feel. During this process, we also evaluate comfort level, off-gassing, temperature regulation, and more.
What is the Purple Harmony™ Pillow Made of?
Cover
The cover is made from a breathable, moisture-wicking mesh material that's stretchy and can be removed for easy machine washing.
Built into the cover is the Purple Grid Hex™, the same polymer grid system found in Purple best-selling mattresses. Just like in their beds, it's designed to provide "no pressure® support" and allow for maximum airflow.
Core
If you unzip this outer sleeve, you'll see that the core is made from hypoallergenic Talalay latex that's ventilated so trapped heat can escape. Latex is ideal for pillows because it's a soft and responsive foam but more durable than other materials.
Purple Harmony™ Pillow Firmness & Feel
Firmness
This model has a soft-medium feel and is incredibly bouncy. The combination of the Purple Grid™ and latex gives it a spring-like feel that works to relieve pressure while keeping your head well supported, regardless of sleep position. Although it's on the softer side, you're unlikely to sink too deeply or feel the mattress underneath.
Feel
This pillow feels bouncy yet supportive, so you should find it comfortable in various sleeping positions. The springy feel ensures this pillow is never flat, so don't worry about having to fuff it each morning. Although it doesn't feel cool to the touch, it feels fresh and breathable, so you're unlikely to feel heat building up.
Loft
There are three lofts (heights) to choose from: the Low, which is 5.5 inches, the Medium, which is 6.5 inches, and the Tall, which is 7.5 inches.
The Low model should be best for stomach sleepers, whereas the Tall is better suited for side sleepers and anyone who likes a taller pillow. The Medium is best for back sleepers, combination sleepers, and some side sleepers.
Weight (Density of the Pillow)
The Purple Harmony™ pillow is a dense and well-made model meant to last a long time. The density of the material ranges from 4.2 to 7 pounds, depending on the size and loft you choose. Larger sizes are heavier because they contain more materials, but small sizes are equally well-made.
Sleeping on the Purple Harmony™ Pillow
Sleeping on this pillow was a nice and comfortable experience. The pillow responds quickly to movement and doesn't allow too much sinkage. We like how it adapts to your head and neck, hugging the curves and filling the gaps between you and the bed. However, one thing some people may not like is the softer feel.
Side Sleepers
Side sleepers will likely find that this model fills in the space between the head and the mattress very nicely while relieving pressure. The Medium height should be good for many side sleepers, but if you're tall or weigh more than 250 pounds, you could try out the Tall.
For More Information: Best Pillows for Side Sleepers
Back Sleepers
Back sleepers should feel their head sinking in comfortably but without feeling stuck like they might with memory foam. Both the head and neck should feel very well-supported while keeping the spine in a neutral position. The Medium height would likely be the best fit for most back sleepers.
For More Information: Best Pillows for Back Sleepers
Stomach Sleepers
Stomach sleepers are often a better match for flatter pillows that won't prop their head up at an uncomfortable angle. As such, we'd suggest the Low loft version for this group.
For More Information: Best Pillows for Stomach Sleepers
Purple Harmony™ Pillow Sizing Options & Pricing
| Size | Dimensions | Price w/o Discount |
| --- | --- | --- |
| Standard | 17" x 26" | $179 |
| King | 17" x 34" | $219 |
Sleep Advisor's Performance Ratings for the Purple Harmony™ Pillow
What's nice about this pillow is that it doesn't feel cool to the touch, but it's one of the coolest pillows we've reviewed. It has a high-tech feel and built-in features that should keep sleepers cool all night long. The cover is a breathable mesh, and the openness of the Grid™ and ventilated latex are designed to let air flow freely throughout.
This pillow should provide good support for most people. The loft and size options make it easy to find one that fits your frame and preferred sleeping position. It provides plenty of pressure relief, but there's no shortage of support as the pillow won't allow your head to sink too much.
Latex is a durable material, so you can expect it to last for years. On top of that, the cover feels equally well-made, which means it's unlikely to show signs of wear and tear as quickly. A quick tug on the stitching shows just how well-made the Purple Harmony™ is.
There's no mistake here when it comes to comfort, more so since you have so many choices to find the right fit. The softer feel allows just enough sinkage, adapting to the curves of your neck and head. Plus, the pillow is breathable, so you're unlikely to feel any heat, although it lacks the cool-to-the-touch feel.
Some materials can be comfy but have a chemical smell or noisy filling. The Purple Harmony™ Pillow is virtually silent and odorless, so the only sense you should experience is the luxurious feel.
The inner core of ventilated latex is hypoallergenic, so it should be good for people struggling with allergies.
The cover is machine washable, but you should only use cold water. When it comes to the pillow itself, you should only spot-clean it. Both parts should be left to air dry.
The Purple Harmony™ pillow comes with a 1-year warranty and a 100-night trial, giving customers enough time to test if the pillow fits their needs.
Purple Harmony™ Pillow Frequently Asked Questions
Does the Purple Harmony™ pillow stay cool?
The Purple Harmony™ isn't cool to the touch, but latex is naturally breathable. This means the pillow is unlikely to retain heat or make you warm, so we consider it a good option for those who sleep hot.
How big is the Purple Harmony™ pillow?
The Purple Harmony™ pillow comes in two sizes, Standard and King. You also have three loft sizes to choose from, including Low, Medium, and Tall.
How heavy is the Purple Harmony™ pillow?
This pillow weighs 4.2 to 7 pounds, depending on the size and loft you go for.
How Does the Purple Harmony™ Pillow Compare to Other Pillows?
Purple Harmony™ Pillow vs Avocado Green Pillow
Purple Harmony™ Pillow vs Saatva Latex Pillow
Our Final Thoughts on the Purple Harmony™ Pillow
The Purple Harmony™ offers a balanced feel with a blend of softness and support. It's an every-position pillow with two sizes and three lofts.
If you want to harmonize your sleep, look no further than Purple's latest design. The brand has taken what everyone loves in its beds and created the world's first pillow with Purple Grid™ Hex™ technology. With a soft and cozy feel that offers just-right pressure relief and support, sleepers should be drifting off to blissful sleep no matter what position they find themselves in.
If you loved Purple's first two pillows but want something a little more balanced, Purple promises that the Harmony pillow is it. With cooling features, three lofts to choose from, and a risk-free 100-night trial, we think it's worth a try. Our overall score for this product is 4.2 out of 5.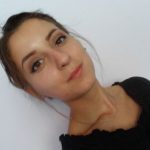 Olivera is a content writer for Sleep Advisor and is enthusiastic about sleep. She firmly believes in the benefits of daytime naps on top of getting a full 8-hour sleep at night.
She started writing in 2016 and never looked back. What she appreciates the most is her flexible working hours and the ability to work with people worldwide.
In her free time, Olivera enjoys reading Spanish literature, taking pilates classes, and trying out new cocktails with friends.