Disclaimer - Nothing on this website is intended to be a substitute for professional medical advice, diagnosis, or treatment...
Read More Here
.
Have you ever woken up in the middle of the night and come face-to-face with two creepy little eyes staring you down? No, this isn't an 80's horror flick—it's the reality of life with tiny humans.
Just when you thought you had this whole child-sleep thing down, you suddenly find yourself being woken up multiple times a night. What gives?! The transition from infancy to toddlerhood marks the end of one set of sleep woes and the beginning of a whole set of new ones, including toddler nighttime waking.
Are parents doomed to sleepless nights until college? Keep reading to find out.
Why Your Toddler Is Waking Up in the Middle of the Night
They're Sawing Little Logs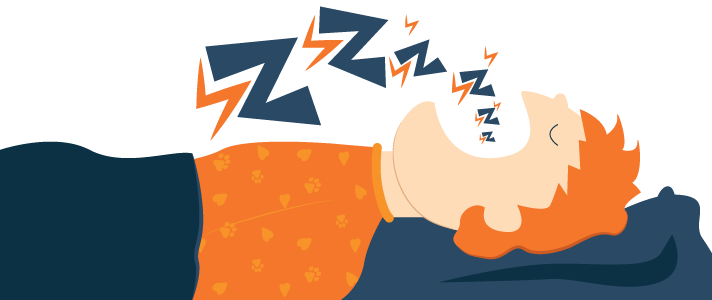 Your Toddler Is Under the Weather
Their Molars Are Coming In
Digestive Issues
They're Feeling Anxious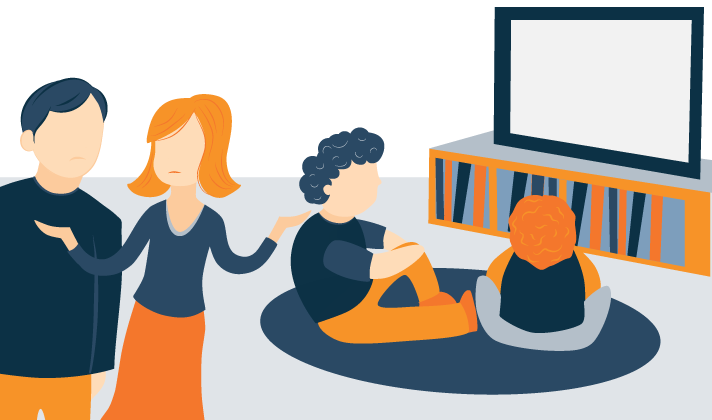 Solutions for Nighttime Waking in Toddlers
As you can see, there are many reasons why your tiny tot is waking overnight. Now, let's look at some solutions.
Give Them Time
Much like when they're babies, it can be tempting to rush in the moment you hear a sound. Before you do, wait a moment to see if they are simply making noises in their sleep. Toddlers have shorter sleep cycles of just 60 minutes, so it's common for them to rouse briefly before falling back asleep.
By this age, your little one is also capable of self-soothing, that wonderful skill that allows them to settle without your help. If it feels right to you, give him a few moments to see if he can settle himself alone before rushing in to help.
Return Them to Their Own Beds
If your tiny tot has graduated to a big kid bed, chances are you'll be dealing with some guest appearances overnight. Unless your family has chosen co-sleeping, it's important to make your bed a kid-free zone. Children don't understand why they can climb in with your one day but not the next, so stay consistent.
Another option is to offer a certain number of "bedtime tickets" that give your child permission to get out of bed. One could be for a drink, another for an extra tuck-in, and one could be a wild card. When the tickets run out, simply return them to their own bed.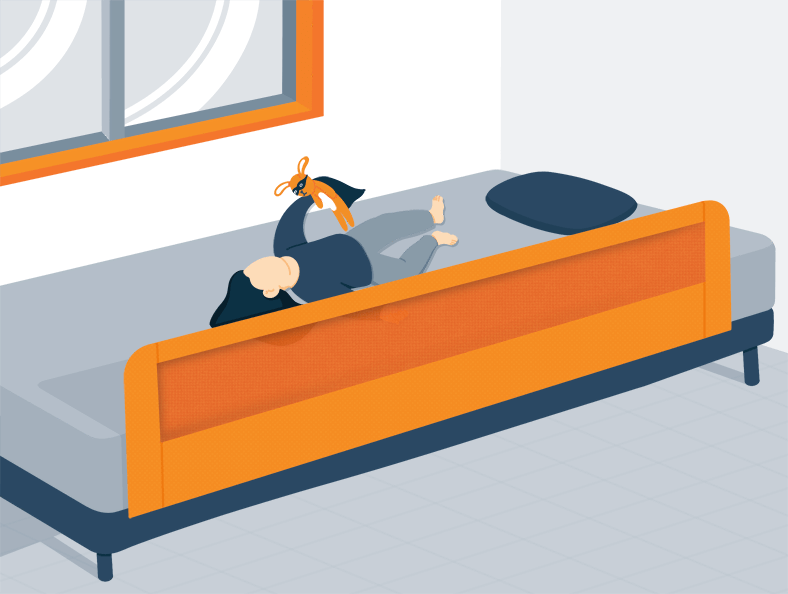 Consistency Is Key
One of the most important things you can do is to be consistent. Children thrive on repetition and routine, so use that to your advantage. Maintain the same bedtime routine every night so your little one knows that their final tuck-in is coming.
The same goes for those nighttime wakings. When they awaken, be gentle and calm, but stay consistent in your approach. Manage the cause of the waking, then promptly return your little one to bed and re-tuck her in.
Wear Them Out
Toddlers have a lot of energy, and burning through that energy is the best way to encourage them to pass out quickly at bedtime. Having a rhythm to the day that includes plenty of physical activity and outdoor time is key. It's also important to provide educational opportunities since learning also helps to tire out the brain.
If you find that your child has excess energy at the end of the day, it may be time to think about shortening or weaning her afternoon nap. For most kids, this happens between the ages of three and four, but for some "lucky" families, it's even sooner!
Signs to Watch For
If gentle reassurance and schedule adjustments haven't made any difference, it could be a sign of something more. Here are some signs to watch out for.
When Specific Fears or Triggers Need to Be Addressed
If your child's fears become excessive or persist despite your reassurance, it may require some extra care. The first step is to get to the bottom of what's triggering these fears. It may be a television program, a bully at preschool, or in some cases—child abuse.
If your little one isn't able to verbalize what's causing him to be afraid, you may need to seek professional help. Counselors trained to work with children can use tools like play therapy to help address your tiny tot's fears and uncover their source.
It's also possible that your toddler is suffering from anxiety. Unfortunately, mental health issues can happen at any age, and if your little one is struggling to sleep at night, this could be why. If you're worried about your child's persistent fears, speak to your pediatrician about your concerns.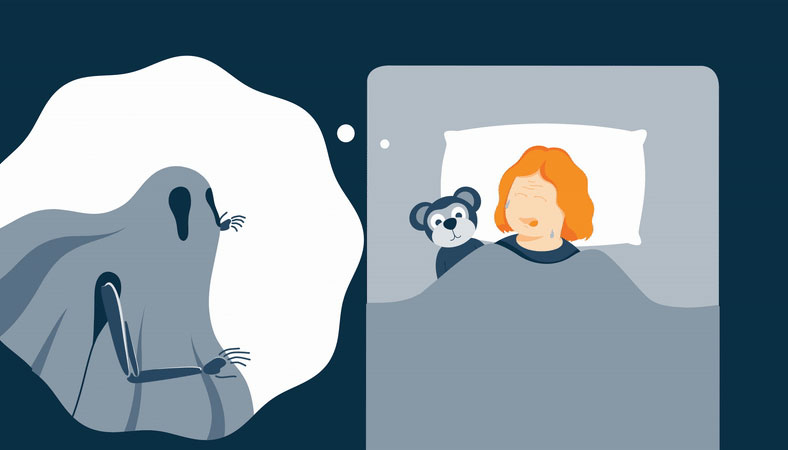 When Your Toddler Wakes Up Every Night and Isn't Improving
In most cases, nighttime waking improves with time and a few gentle interventions. If it doesn't, chances are they will start showing signs of not getting enough zzz's. Being constantly cranky, fighting with siblings, and frequent tantrums may all be signs that your little one isn't getting the rest she needs.
Sleep deprivation is just as harmful in children as it is in adults. In kids, it could lead to problems with mood and behavior, learning difficulties, lowered immunity, and more. If your situation isn't improving, it's important to seek help right away.
When There Are Signs of an Underlying Medical Condition
Sometimes, frequent waking is a sign of a more serious underlying medical condition. We talked earlier about pediatric sleep apnea, which includes loud snoring and pauses in breathing. Another breathing problem that is common in childhood is asthma.
If your child is getting out of bed but appears to be disoriented, she could be sleepwalking, which occurs in up to 17% of kids. There are many other sleep disorders that commonly occur in childhood, including night terrors, restless leg syndrome, and even insomnia.
There are many different medical conditions that could lead to awakening overnight. If you have concerns about your child's symptoms and lack of sleep, schedule an appointment to talk to their pediatrician about your concerns. They can assess your child's symptoms and recommend the best course of action to get everyone the sleep they need.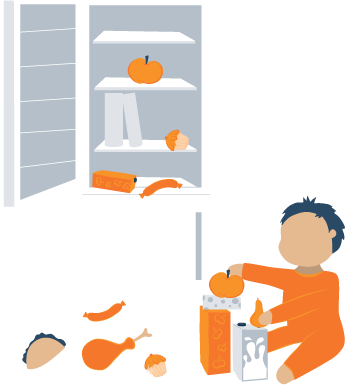 Conclusion
Life with a toddler waking at night can feel a lot like living in the zombie apocalypse. While waking up at night is a normal part of a young child's sleep cycle, it can also be a sign of something more series that needs to be addressed.
Hopefully, our tips can help to prevent and address some of the common culprits that are rousing your little one at night. With a little love and a lot of patience (and consistency), you should soon be on the road to uninterrupted sleep.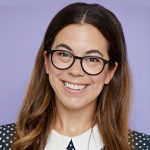 Jill Zwarensteyn is the editor for Sleep Advisor and a certified sleep science coach. She is enthusiastic about providing helpful and engaging information on all things sleep and wellness.
Based in Los Angeles, she is an experienced writer and journalist who enjoys spending her free time at the beach, hiking, reading, or exploring new places around town.
She's also an avid traveler who has a personal goal of being able to successfully sleep on an airplane someday.