10 Best Baby Sound Machine (White Noise) Reviewed
Marpac –
Editor's Choice
HIGHLIGHTS:
2 volume options
Twist to adjust volume and tone
Soothing sound from a real fan
Customized non-looping sound
An all-around good pick! In fact, Marpac does the job and does it well. Unlike many other sound machines system available, this unit is actually built with a fan inside of it to echo its soothing effect. Rather than attempting to replicate a fan noise, it can be useful to have the real thing.
Lots of white-noise lovers use fans at night, but they can make the room a bit chilly because of the air movement. This device is a simple design—there are two speed settings, a tone adjuster, and an on/off switch.
If you like quality products that are streamlined and effective, Marpac might be the one for you. It looks classy and comes in four different colors: black, white, gray, and tan.
Keep in mind that it is only powered by outlet plug, so it is not portable. It is small, though, so it should be easy to bring along when traveling.
Big Red Rooster –
Best White Noise Sound
HIGHLIGHTS:
6 sounds available
Adjustable volume
Auto-off timer: 15, 30 or 60 minutes
Portable model
Believe it or not, there are many different types of white noise at various pitches. It is important to have a quality neutral sound that is not distracting to be able to sleep soundly, and Big Red Rooster has a great white noise option. These unit & tools work well to block out distractions that might startle your baby because it is constant and level.
Big Red Rooster is unique because it can be powered by batteries or an AC adapter. This is awesome for traveling or light power-outages, and you don't have to go through batteries quickly when you have a plug close by.
The buttons to control it are located on the top in an easy-to-use design, so there shouldn't be any fumbling around in the dark when you want to change any settings. Set it to play all night or shut off in 15, 30, or 60 minutes.
Baby Shusher –
Best Soother Sound
HIGHLIGHTS:
Calming shush sound
15-30 min timer option
Adjustable volume control
Portable and easy to use
There is nothing that calms your baby better than you—they spent months inside the womb hearing loud sounds, like the rushing of blood and in utero noises. In fact, it kind of resembles a loud vacuum cleaner. Once they are born, it can be difficult for your little one to nap on their own without hearing or being near you.
Baby Shusher is exactly what it sounds like, it plays a shushing sound that is actually from a real human to calm your little one down. It is a long, drawn-out "shhh" that takes a quick pause (like a breath) and continues. The timer system can be set between 15 and 30 minutes, so it can save you a lot of time trying to get your little one down for the night.
There is no option for continuous play, but it does save battery life. The volume is adjustable, too, so it can work in noisier and quieter situations.
Cloud B –
Best Portable Sound
HIGHLIGHTS:
4 soothing sounds
Adjustable volume
Auto shut-off timer: 23/45 min
Portable and easy to use
You can't lock yourself in your house all day every day, especially as a new parent! Babies nap a lot (see how to extend their naps here), especially at first, and white noise machines can be so helpful for naps on the go because they block out external sounds.
Cloud B is a battery-powered stuffed animal that is small, pretty soft, and cozy, perfect for your little one to snuggle up with. It plays four different quality white noise & sounds: a stream, rain, ocean waves, and whale songs. Attach it to the stroller or car seat when you are out and about with the velcro tab so that it doesn't get lost.
The timer can be set at 23 or 45 minutes, so it should offer comfort for a good amount of time without wasting batteries. There are different animals to choose from, too—a sheep, a fox, and a panda are just a few.
Hatch Baby –
Best Night Light Sound
HIGHLIGHTS:
Multi-functional: nightlight, sound machine, time-to-rise
Adjustable settings
Easy to use
Smartphone/tablet operated device
Having a white noisemaker system that doubles as a night light is a great way to cut down on the products that you need to buy as a new parent. Plus, those feedings in the middle of the night can be a lot easier and less disruptive to your baby's sleep if the light is dim. On Hatch Baby, you can adjust the color of the light and the brightness on the machine unit itself or from an app on your phone.
It isn't just a light—there are 11 different sounds to choose from this device, and you can play them with the light on or off. You can also save six different settings from your phone to quickly plug the options you want (a feeding setting, a nap setting, and a bedtime setting, for example).
It is on the expensive side, but the fancy features might make up for it.
Vanzon –
Best Timer Sound
HIGHLIGHTS:
36 soothing sounds
8 color LED night light
Auto shut-off timer: 30,60,90 minutes
Portable model
You might not want to leave the white sound machine going all night long, but it can be majorly disruptive to your child's sleep for you to sneak into the room and turn off the noise by hand. Just when you think it's safe, their pretty eyes pop open, and once they see you, it can be hard to settle them back down (It's like they have a sixth-sense for that kind of thing).
One of the awesome feature & tools of Vanzon is the easy-to-use timer that can be set at half-hour intervals up to 90 minutes. This can help you and your baby get some much-needed rest. Plus, it remembers and saves your settings from the last use, (timer, volume, and noise), so you don't have to worry about toggling around with it at bedtime every night.
Vanzon has a whopping 36 different sounds to choose from, so you should be able to find one that works for your kid.
myBaby –
Best Auto Shut Off Sound
HIGHLIGHTS:
4 soothing sounds
Adjustable settings
Auto shut-off timer 15, 30 or 45 minutes
Portable model
When you are trying to calm your baby down, especially while on-the-go, it is extra important that everything is charged and ready on the fly. A white noisemaker with an auto shut-off feature saves you precious battery life in case you forget to turn it off every once in a while. (You're taking care of a human—give yourself some credit!)
To help you avoid any disastrous situations, myBaby has a timer for 15, 30, 45, and 60-minute intervals and will turn off by itself. It is battery operated and designed to be portable; it even comes with a convenient clip that can attach to the car seat, stroller, or diaper bag. This product should be durable and resistant to inevitable tumbles and damage—once your baby discovers their mouth, nothing is safe from being chewed on.
The fairly simple design system is user-friendly, and the four noise options make it easy to find your baby's favorite.
Dreamegg –
High Fidelity Sound
HIGHLIGHTS:
24 soothing sounds
Warm night light
Easy to use and adjust
Auto shut-off timer: 30, 60, 90 minutes
Many people rely on the noise of a fan to get to sleep, but it can make you cold and feel dry during the winter. Some machines have a hollow, fake fan setting, but Dreamegg has 7 ultra-realistic fan sounds, as well as 7 white noise options and 10 nature noises (ocean waves, campfire, trains, and birds, to name a few). These are loop-less, so you and your baby shouldn't notice any repetition.
It can be played continuously or be set to shut off after 30, 60, or 90 minutes. The optional night light works great for middle-of-the-night feedings. It only has one setting, so keep that in mind when choosing your unit.
Dreamegg has an unobtrusive, sleek design that should fit in with any decor along with a high-quality speaker. You might just have to buy one for yourself!
Bubzi Co –
Best Gift for Baby
HIGHLIGHTS:
10 soothing sounds
30 minute auto shut-off
Night light projector option
Portable model
If you're looking for an awesome gift for friends that are soon-to-be-parents, Bubzi Co should make the cut. It is a plush owl that looks like a cozy stuffed animal, almost perfect for their little bundle of joy to snuggle with at bedtime. It projects the night sky onto the wall that should mesmerize and calm children that are scared of the dark.
Bubzi plays 10 different pretty lullabies, a bird song, and a heartbeat to mimic the sound of a mother's chest. You can set the timer to play music for 30 minutes, and it will automatically shut off afterward.
There is no white noise on this system, but it is battery powered, so you can take it with you wherever you might need to calm your baby, like the car or the doctor's office. The convenient velcro strap on the back allows you to latch it onto almost anything, and it is machine washable!
Skip Hop –
Best Star Projection for Baby
HIGHLIGHTS:
8 sound options
Adjustable volume, night light brightness
Star and moon ceiling projector available
Auto shut-off timer: 15,30,60 minutes
Ever wish you could sleep under the stars every night? Well, you can at least let your kid live out your dreams! Skip Hop is a noise machine, projector, and night light.
This product has four lullabies and four different nature settings to choose from, and you can either turn it off and on manually or set the timer for 15, 30, or 60 minutes. The light is dimmable, so you can set it as bright as you need it to be. Plus, it looks adorable—it's shaped like an owl!—and should fit in with your nursery decor
Keep in mind that it doesn't have a white noise setting, so if that's important to you, you might want to go with another option. There are many different noise selections, though, so you should be able to find a sound that works for you, like wind or ocean waves.
Baby Sound Machine (Sleep) Buyer's Guide
As a new parent, you want what is best for your baby from the crib to those tiny little newborn mittens. With online shopping, the market for infant product & system has exploded, and it can be overwhelming to review the ones that will work for you and your family. This guide will walk you through the reasons why these machines work, why you might need one, and which ones are quality top-rated.
Why You May Need a Sound Maker
Sleep is a rare commodity for parents of newborns, and most are willing to try anything to get their little bundles to sleep, whether it's driving around for hours on end, walking the hallways at four in the morning, or putting them on the dryer (yeah, people do that). White sound machines system, along with helping your baby sleep better, can drown out external noises, like your dog barking or cars driving by.
Find out more in our guide on sleeping with noise.
Kids Sleep Machine Main Types
There are two different types of noise machines—those that make white noise and those that make calming sounds. Some even have the ability to make both.
White Noise Producers
White noise is like a low hum that is a combination of a variety of pitches—some examples are television static, the sound on an airplane, a hairdryer, or a vacuum. The sound is continuous and doesn't change much, which works well to drown out outside distractions and lull your baby (and even yourself) to sleep. In fact, when it turns off, you or your child are likely to wake up.
Soothing Sound Producers
Where white noise is continuous, these make calming sounds like rain, nature, or ocean waves. These might not be as effective, but every child is different.
How Do These Products Work?
The continuous humming replicates what your child hears in the womb—it's pretty loud in there. After your baby is born, the quietness of the outside world can be a bit jarring. It can be comforting to hear a familiar sound that reminds them of being safe and secure with their mom.
Baby Soothers Placement and Volume Settings
Where to plug your machine and how loud to set it can be just as important as which one you buy. When choosing a volume, be sure that it is loud enough to comfort your baby while not being too loud to damage eardrums. There are many different suggestions, but essentially It should be about the sound of a shower (around 50 decibels), and the system should be placed about seven feet away from your child's head.
Nursery Noisemaker Buying Tips
Depending on your needs and preferences, some noisemakers might work better than others. Some features & tools to look for when making your purchase are the sound options, the ability to play continuously, auto-shutoff, a timer, multiple loudness settings, a night light, and how it is powered (battery or plugged into the wall).
Statistics About the Infant Sound Machine Efficiency
So what does science say about how well sound machines work? One study of 20 newborns tested the effectiveness of white noise on infant sleep. After being exposed to white noise, 80 percent of them fell asleep within 5 minutes! Although it might not be a fool-proof trick, it's definitely worth a try.
Conclusion
Some parents will do anything to get their babies to sleep, but you probably don't have to do anything crazy if you have a noisemaker. The soft hushing is calming to your little one and can make them feel safe as if they are in your arms, but you don't have to sacrifice your pretty sleep or sanity holding them all day and night. As many new parents know, there are dozens of options for every baby product out there, so hopefully, this list can get you on the right track to nights full of zzzs.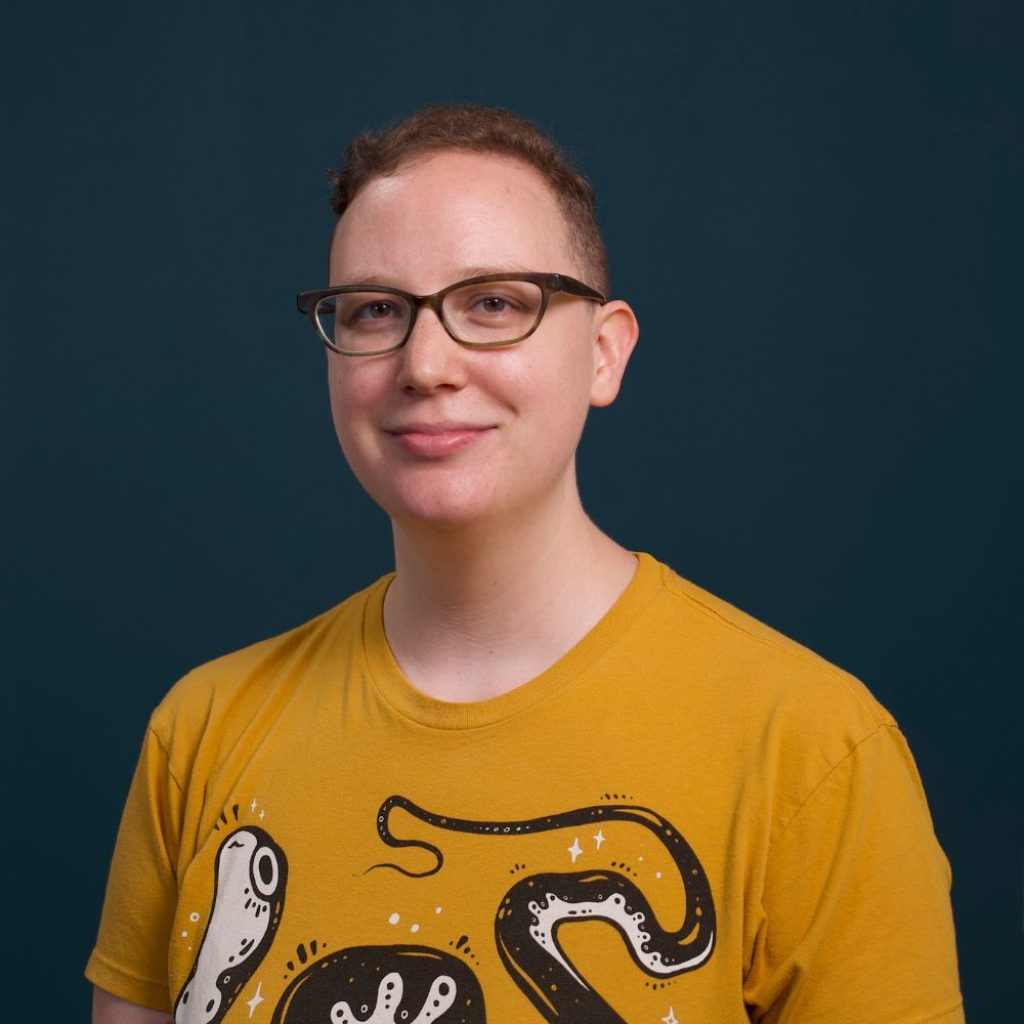 Melanie Kassel
Performance Editor
About Author
As Sleep Advisor's Performance Editor and a certified sleep science coach, Melanie writes and edits content throughout the site to ensure it's accurate, engaging, and up-to-date.
Education & Credentials

Certified Sleep Science Coach
More Reading: