What happens when you spend hundreds of dollars on an uncomfortable mattress? When shopping for a new bed, you need to consider various factors, including support, firmness, pressure relief, and more.
However, you're in a dilemma—you likely don't know which product specifications fit your body type and weight, and you need to sleep on the bed to find out if it's the right option for you.
Most online bedding retailers offer mattress trial periods to solve this problem. This policy lets you try out a new sleeping surface for yourself before making a financial commitment.
Below, we discuss how at-home trials work and what you need to look for during this test period.
What Is a Mattress Trial Period?
A sleep trial is a number of nights available to try out and adjust to a new mattress. If you don't like the mattress, you have the option to return it to the seller without incurring costs. Online sellers offer this policy as a substitute for trying out a product in-store.
Length: Each trial period policy is unique, with the number of nights being the most significant differentiator. Most mattress-in-a-box brands offer a trial length ranging between 100 to 120 nights, which is sufficient to determine if a mattress's firmness, pressure relief, and thickness are right for you.Some retailers offer one or two month short periods, while others have trial lengths as long as a year.
---
Return Process: Before the trial period expires, you can return the mattress in exchange for a refund, provided that it is clean with no deformity or discoloration. The seller likely has return instructions on their website, which you need to follow to get your refund.Most companies send someone to pick the product up at your home, as shipping a fully inflated mattress can be difficult and expensive. However, in some cases, buyers need to drop the product off at a charity or recycling plant.
---
Refund: When buying a new bed, consider the refund type carefully. Some retailers will take care of the return and offer a full refund, which is ideal.However, if you decide to return the product, you might be responsible for paying restocking, shipping, and handling fees. In addition, shipping from an address outside the Continental United States can be expensive and affect your decision to return the product and claim a refund.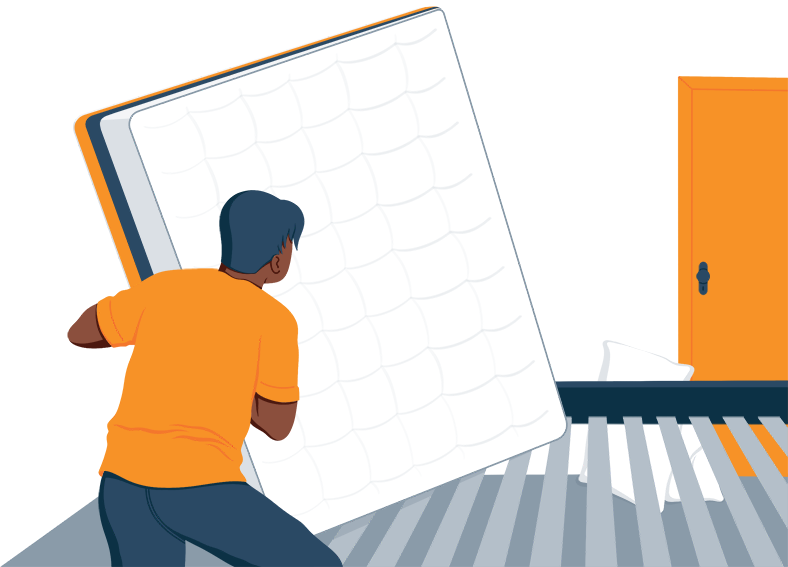 Breaking In Your New Mattress
After receiving and inflating your new mattress, you need to break it in to experience its actual characteristics. For example, when a bedding product is new, its foam layers and innerspring components are generally stiff, and lying on it may be uncomfortable during the first month. For this reason, some companies don't accept return tickets during the first month.
You can break in your mattress using various tactics, such as putting weight on it and turning up the central heating in your room. Follow our guide on how to break in a new mattress and get it sleep-ready as soon as possible.
Things to Look for During Your Trial Period
Sleep Duration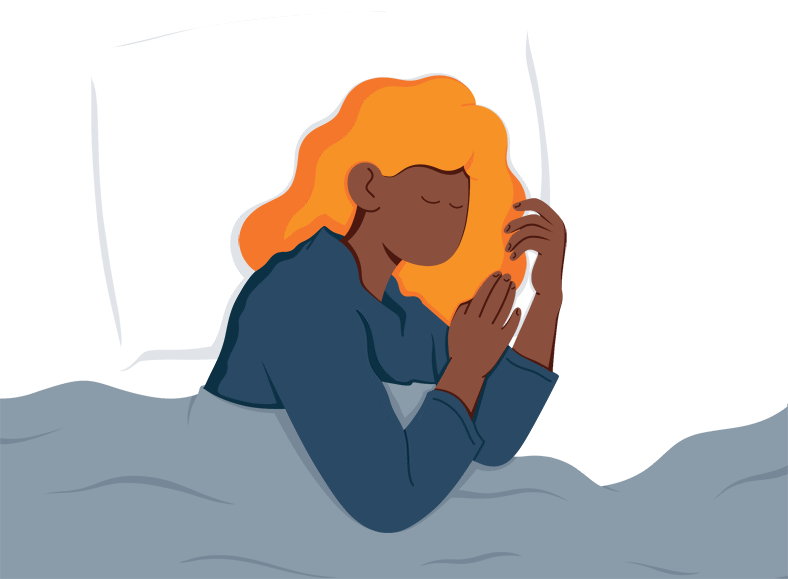 Comfort and Support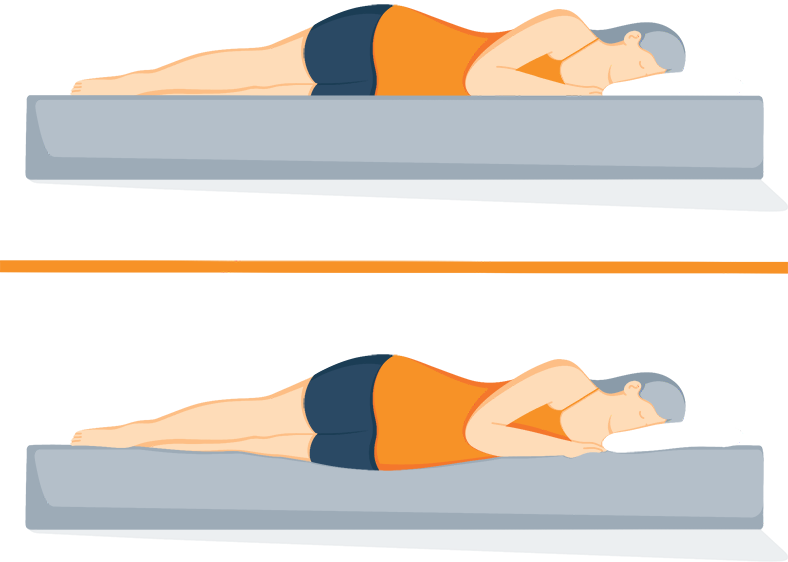 Odor
Heat Retention
Motion Isolation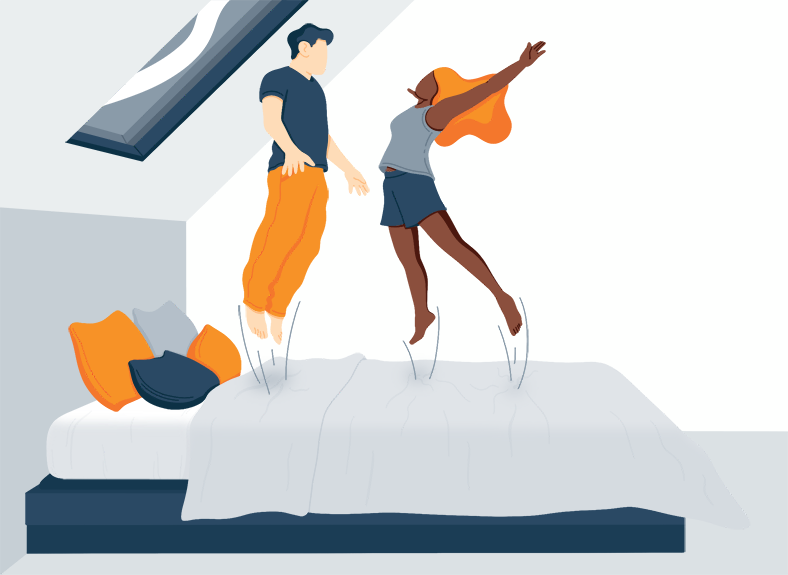 Ease of Repositioning
Noise
Frequently Asked Questions
How to return a mattress?
Consult the online bedding company's return policy to determine which steps you need to take to return your mattress. Most retailers try to make returns as easy and affordable as possible. Still, you may need to repackage and ship the mattress yourself, depending on your location and the relevant policy.
In most cases, returning a mattress, claiming a refund, and buying a replacement is the best option to ensure that you get quality sleep.
Need more info? Check out our guide on how to return a mattress.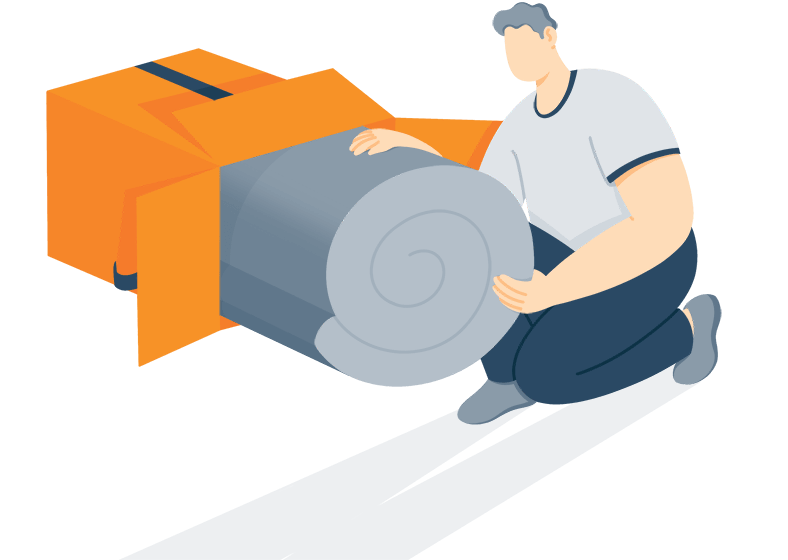 What is the difference between a trial period and a warranty?
With a trial period, you have the option to return a mattress and claim a refund, even if the product has no issues. On the other hand, a warranty protects you against specific problems relating to the product's construction and materials, and it lasts longer than a sleep trial, usually ten years.
When claiming a warranty, you will not necessarily receive a refund. The company has the option to repair the issue or give you a replacement mattress.
Which mattress brand has the longest sleep trial?
On average, sleep trials have a duration of up to 120 nights. However, top rated mattress brands offer much longer mattress trials, giving you all the time you need to break in your mattress and figure out if it is the right fit for you.
The mattress brands offering the most extended trial periods include:
Nectar: 365-night trial (6.4 / 10 firmness level)
Avocado: 365-night trial (7.5 / 10 firmness level)
DreamCloud Premier: 365-night trial (5.5 / 10 firmness level)
Read More: Best Mattresses for 2023
Conclusion
Buying a mattress online is risky, as you don't know whether its characteristics are suitable for you. Features such as firmness and pressure relief are subjective, and a bed may be uncomfortable, even if it is the right fit on paper.
Most online mattress brands understand that the only way to find out if a bed is right for you is to sleep on it for several weeks or longer, which is why they offer sleep trials. Considering the factors in this guide and using the available trial policy can reduce your financial risk and help you find the right mattress for your sleeping requirements.
Katie is a content writer and serial hobby collector who enjoys naps almost as much as her pets do. When she isn't writing, she likes to ride her motorcycle, catch Pokemon with her hubby, and practice yoga with her dog.