Disclaimer - Nothing on this website is intended to be a substitute for professional medical advice, diagnosis, or treatment...
Read More Here
.
Legs cramps are sudden, involuntary muscle contractions in the legs. Sometimes this can happen to one muscle or several at a time. Leg cramps can occur in the thigh, calf, or foot. Another term for nighttime leg cramps is charley horse. Different factors can cause leg cramps, such as medications, standing for a long time, pregnancy, dehydration, alcohol consumption, exercise, and underlying medical issues. Some people are more at risk for muscle cramping in the legs. These groups include older people, athletes, pregnant women, and people with certain medical conditions.
Leg cramps at night typically go away on their own. Certain preventative measures can reduce your likelihood of developing muscle cramps, such as keeping yourself well-hydrated and stretching your muscles. If you experience cramping regularly, your doctor may prescribe a muscle-relaxing medication to help you sleep better. Some people may associate nighttime leg cramping with restless legs syndrome (RLS), but these are two different conditions. Leg cramps are painful in a specific area, whereas RLS symptoms are more of an urge to move the legs. RLS does not cause leg cramping.
What Causes Leg Cramps At Night?
The causes of leg cramps at night are listed below.
Medications

Standing for Extended Periods

Pregnancy

Dehydration

Alcohol

Exercise

Medical Problems
1. Medications
Certain medications can lead to leg pain at night. According to American Family Physician, intravenous iron sucrose, conjugated estrogens, raloxifene, naproxen, and teriparatide are most associated with nocturnal leg cramps. Additionally, people taking clonazepam, citalopram, celecoxib, gabapentin, and zolpidem have reported the same issue. Diuretics, which are medications for high blood pressure, can cause you to lose important minerals like potassium, calcium, or magnesium. An insufficient amount of these minerals could lead to cramps in the legs and feet at night. Medications and sleep are often linked because certain medicines have side effects that affect your rest.
2. Standing for Extended Periods
Standing for extended periods may trigger leg spasms. Standing too long can cause an accumulation of fluid in your leg veins. Rather than keeping a good blood flow throughout the entire body, the blood builds up in the legs and feet, resulting in swelling or aching. Sitting too long could also have this effect. To avoid leg pain from standing or sitting for extended periods, get up and move around or take a seat. Adjusting your position should help improve circulation. In this case, standing and sleep are linked because the extended amount of time you stand could cause disruptive nighttime cramps that prevent you from falling asleep.
3. Pregnancy
Pregnant women have an increased risk of developing night cramps in the legs. The American Pregnancy Association reports that nearly half of pregnant women experience this issue. They add that these spasms typically occur during the second and third trimesters. Though the cause of leg spasms during pregnancy isn't confirmed, experts believe it may be due to weight gain and changes in circulation caused by the growing baby. Pregnant women can take steps on their own to alleviate these cramps, such as exercising, stretching, drinking plenty of water, wearing compression socks, and increasing their calcium and magnesium intake. If you are concerned about any side effects concerning pregnancy and sleep, talk with your doctor.
4. Dehydration
Dehydration is a common cause of cramps in the legs at night. Drinking enough water helps your muscles relax, but the muscles can become irritated if you're dehydrated, leading to cramping. Therefore, it's vital to get plenty of water in your system each day. Experts advise that men drink up to 3.7 liters of fluids daily and women drink 2.7 liters. Water is the best source for remaining hydrated since juice and soda can be filled with unhealthy sugar. Dehydration and sleep are important to monitor because they can impact your overall health and well-being.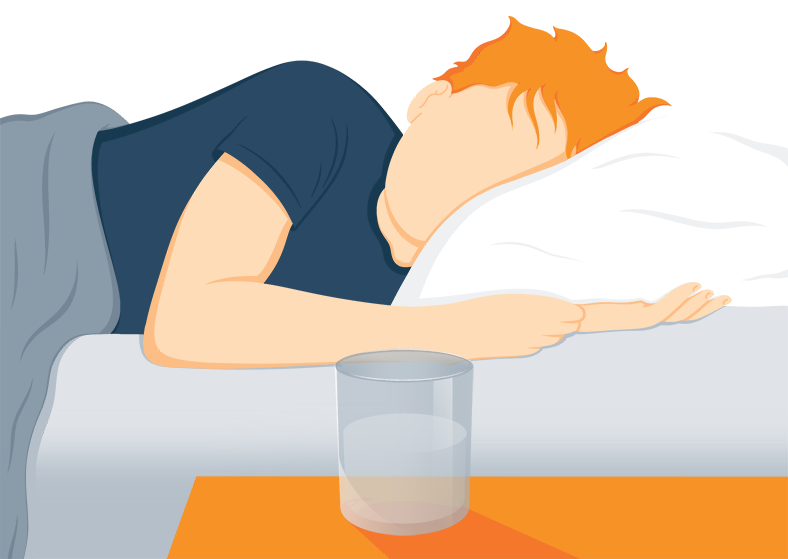 5. Alcohol
Drinking alcohol could result in nocturnal cramping in the legs. Researchers have found a link between alcohol consumption in individuals over 60 and nighttime leg cramps. The experts hypothesize that regular alcohol use causes more deterioration of type II fibers in older people, increasing their risk of nighttime cramping. Furthermore, alcohol can dehydrate you, also causing muscle spasms. To lower your risk of leg pain, avoid alcohol consumption. Alcohol and sleep do not pair well because drinking alcoholic beverages can lead to more fragmented rest.
6. Exercise
Exercise can lead to a charley horse in the legs, so athletes and highly active individuals are at an increased risk for this. Experts suggest two reasons for exercise-induced leg cramps: dehydration and muscle fatigue. When you exercise, you're likely to sweat and lose body water. If you don't replenish the water you lose, this could result in dehydration. To lower your risk for cramps, try not to exert yourself over your physical capacity and continually replenish your water intake. Exercise and sleep are connected because physical activity can usually improve rest, but working out too hard may cause leg cramps that interfere with your sleep.
7. Medical Problems
Certain medical problems are linked to nighttime leg spasms. According to the Mayo Clinic, narrowing of the arteries, spinal nerve compression, and a diet low in minerals are underlying issues that could cause cramping. People with narrowed arteries may face cramping in the legs while exercising, and the discomfort typically ceases when you stop exercising. Spinal nerve compression, also known as lumbar stenosis, can cause pain to worsen the longer you walk. Experts suggest walking similarly to pushing a shopping cart to alleviate or delay symptoms. If your diet is low in important minerals like potassium, calcium, and magnesium, the best way to prevent leg cramping is to incorporate these into your diet more. Medical problems and sleep issues are important to discuss with your doctor, especially if they're affecting your quality of life.
Who is More Prone to Getting Leg Cramps at Night?
Older people, athletes, pregnant women, and people with certain medical conditions are more prone to leg cramps at night. Older individuals are more likely to experience leg cramps at night because tendons become shorter with age. The tendons link the muscles and bones together. Additionally, older people who drink regularly could increase their chances of nocturnal leg pain. Experts believe pregnant women are prone to leg aches at night due to their increased weight and the pressure of the growing baby impacting circulation. Athletes can increase their chances of leg aches if they overexert themselves or don't stay hydrated. Lastly, people with certain medical conditions like lumbar stenosis and narrowed arteries face an increased risk of nighttime leg pain. People with lumbar stenosis may experience pain from walking too much, while those with narrow arteries may face cramping when they exercise due to limited blood flow.
How Long Do Leg Cramps at Night Last?
Leg cramps at night can last anywhere from a few seconds to roughly 10 minutes. However, tenderness in the legs may last for several hours after the cramping has stopped. Cramps can occur in the thighs, calves, and feet. Thigh cramps typically last the longest, but cramps mostly happen in the calves.
How to Reduce Leg Cramps at Night
Reducing leg cramps at night consists of practices you can do on your own. You can incorporate many of these into your daily routine. Some of these practices have other benefits that include reduced stress, better flexibility, and better organ function. The tips to reduce leg cramps at night are listed below.
Stretching

Massage

Hydration

Heel Walking

Baths
1. Stretching
Stretching can help with leg cramping by increasing blood flow to the muscles and improving their performance. The additional benefits of stretching include reducing your risk of injury, improving joint function, and boosting overall physical performance. You should hold stretches for at least 60 seconds for the best results.
2. Massage
Getting massaging the legs can help relax your muscles and reduce pain. Leg massages are also helpful for improving blood flow, stretching muscle tissues, and increasing mobility. Massages are also highly relaxing. A nighttime massage may help you sleep better by relaxing you mentally and allowing you to fall asleep quicker.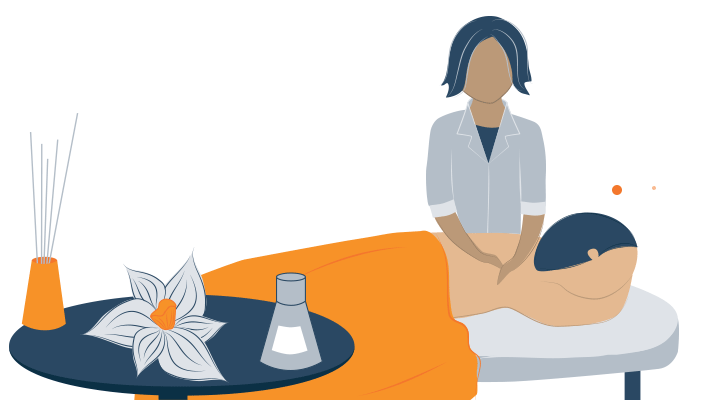 3. Hydration
Keeping hydrated with a sufficient water intake should prevent muscle cramping. Men should drink at least 3.7 liters of fluids daily, and women need 2.7 liters. Avoid beverages like juice and soda, which can provide too much sugar. Instead, reach for water, as this is the best source for optimal hydration.
4. Heel Walking
Walking on your heels could help with muscle spasms. You can do heel walking with or without shoes. Start by lifting your feet so that the balls of your feet are up. Begin walking on your heels for about 20 steps and then turn around and do the same thing coming back. Try this for as long as you can or until you notice the pain go away.
5. Baths
Taking a hot bath with Epsom salt may help alleviate leg cramping. The idea behind this is the heat increases blood flow to your muscles, reducing the pain. You can easily add bathing to your nightly bedtime routine. Not only can the bath improve circulation to your muscles, but the practice can help you wind down mentally from the day for a better night's rest.
What is the Difference between Leg Cramps and Restless Legs Syndrome (RLS)?
Leg cramps and restless legs syndrome are two unrelated conditions. Though both conditions occur in the legs and at night, their symptoms and causes differ. Leg cramps are temporary and painful spasms in a specific area of the legs, such as the thighs, calves, or feet. Cramps can be caused by factors like age, pregnancy, exercise, and underlying medical issues.
Restless legs syndrome is a sleep disorder that causes a constant need to move the legs while at rest, typically worsening at night. Some RLS cases are genetic. According to Cleveland Clinic, RLS is also linked to certain health-related conditions, including iron deficiency, uremia, hypothyroidism, depression, fibromyalgia, Parkinson's disease, kidney disease, diabetes, rheumatoid arthritis, peripheral neuropathy, pregnancy, and dialysis.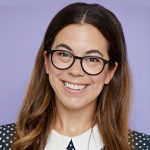 Jill Zwarensteyn is the editor for Sleep Advisor and a certified sleep science coach. She is enthusiastic about providing helpful and engaging information on all things sleep and wellness.
Based in Los Angeles, she is an experienced writer and journalist who enjoys spending her free time at the beach, hiking, reading, or exploring new places around town.
She's also an avid traveler who has a personal goal of being able to successfully sleep on an airplane someday.