Deep Sleep Defined
Deep sleep[1] means that a person is in a stage of rest in which it is hard to wake them because their brain waves are very slow during this time. The heart rate, breathing, and eye movements are at their slowest as well. This stage of sleep is important because it is the most restorative period, meaning it fosters physical growth, immune function, memory consolidation, and the hormones that control stress, appetite, and blood glucose levels[1]. It has also been shown to be beneficial for managing stress, learning, preventing diabetes[2] and obesity, physical energy, and strengthening your immune system.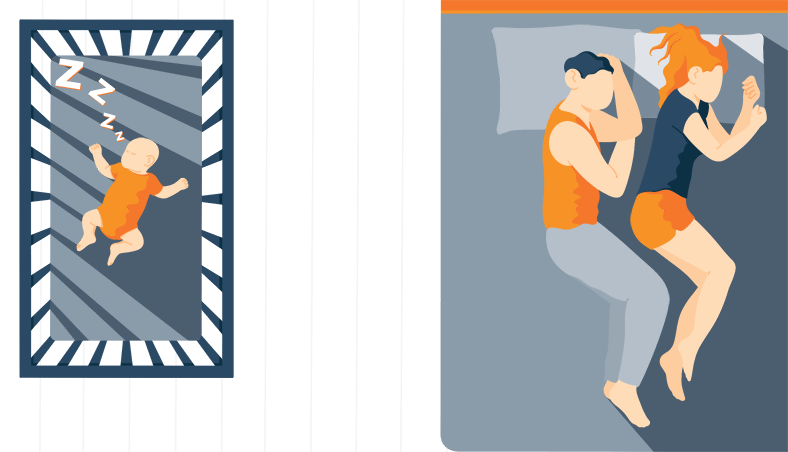 The 4 Stages of Sleep
In order to understand deep sleep, it's important to know where it falls in relation to the other stages of sleep. There are two broad categories of sleep that we cycle through throughout the night: rapid eye movement (REM) and non-rapid eye movement (NREM) sleep. NREM is further divided into three stages, N1, N2, and N3.
The body moves through each of these phases about four to six times per night, each of these sleep cycles lasting about 90 minutes. (So, one sleep cycle includes these four stages, totaling up to roughly 90 minutes per sleep cycle.)
Stage 1: The first stage of sleep is called N1[2]. This non-REM stage is categorized as light sleep, and it is when you're just drifting off. This stage only lasts about one to five minutes and includes a regular rate of breathing, sometimes a feeling as though you're falling (perfectly normal), and if you were to get woken up during this stage, you might feel like you haven't slept at all[1].
Stage 2: The second stage of sleep is called N2. In this non-REM stage of sleep, eye movement stops, heart rate begins to slow down, body temperature drops, and brain waves begin to slow. This stage lasts about 25 minutes in the first cycle of the night and lengthens as you repeat the cycle throughout the night. Ultimately, you'll spend about 45 percent of your total sleep in this sleep stage[2].
Stage 3: The third stage of sleep is called N3. This stage of non-REM sleep is what we know of as deep sleep. During this stage, your brain produces delta waves, which are very slow brain waves. This is why deep sleep is also called "slow wave sleep."
During this stage, you have no eye movement or muscle activity, and it is very hard to wake up during this stage [1]. If somebody does wake you up during deep sleep, you'll probably feel groggy and disoriented[3] for 30 minutes to an hour. This stage of deep sleep lasts about 20 to 40 minutes and makes up 25 percent of your total night's sleep, and as we get older, less and less[2].
This is the stage when our body repairs and regrows tissue, builds bone and muscle, and strengthens the immune system. It's when night terrors, sleepwalking, and bedwetting occur[2].
Stage 4: The final stage of sleep is rapid eye movement (REM) sleep. This stage usually starts about 90 minutes after falling asleep, and the first cycle of REM lasts only 10 minutes. These cycles will get longer throughout the night, though, with the final one before waking lasting up to an hour[2].
It is during REM sleep that we experience faster breathing, rapid eye movements, increased brain activity, physical arousal, and vivid dreams[1].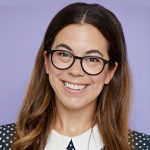 Jill Zwarensteyn is the editor for Sleep Advisor and a certified sleep science coach. She is enthusiastic about providing helpful and engaging information on all things sleep and wellness.
Based in Los Angeles, she is an experienced writer and journalist who enjoys spending her free time at the beach, hiking, reading, or exploring new places around town.
She's also an avid traveler who has a personal goal of being able to successfully sleep on an airplane someday.