Many of us are looking for a way to improve our sleep, luckily a simple a eye mask could provide significant assistance without the side effects of medication.
We've found that sleep masks are an effective way to get a better night of sleep without any side effects, plugs or batteries!
For some people, especially men, their only experience with eye masks is seeing old movies and television shows with a dramatic character who's oblivious to the world around her while she's wearing a piece of luxurious looking fabric that covers her eyes. It's usually pink satin if you've ever noticed.
Anyway, eye masks, also known as eye covers or blindfolds, are so much more than that and are beneficial in a variety of ways.
Before you decide which option is best for you, you'll want to consider what you're hoping to achieve with it and how you'll be using it. Your skin, whether you travel and the amount of light in your room will all come in to play as you evaluate your options.
In this guide, we'll share our favorite sleep masks.
Hypoallergenic

One-size-fits-all
Velcro strap
They will replace your product for free if you lose it

CLICK HERE FOR PRICE

Currently unavailable

Compression and cooling relief
Elastic strap
Cotton and lycra fabric blend

CLICK HERE FOR PRICE

Great for Travel

Contoured design
Included earplugs
Materials: Polyester and polyurethane foam

CLICK HERE FOR PRICE

Best for Dark Circle Relief

Heating and cooling effect
Gel interior
Dual sided material

CLICK HERE FOR PRICE

Lightweight

Adjustable strap
Silky material
Lightweight

CLICK HERE FOR PRICE

Concave Eye Pockets

Adjustable strap
Streamlined design
Included earplugs

CLICK HERE FOR PRICE

Natural Mulberry silk

Adjustable strap
Mulberry silk
Different designs

CLICK HERE FOR PRICE
Dream Sleeper
HIGHLIGHTS:
One-size-fits-all
Washable satin design
Hypoallergenic
This eye mask is top rated by many reviewers, including us.
It's larger and takes up most of your face (don't worry, it doesn't cover your nose), but it is guaranteed to block out 100% of the light.
Many rely on this for travel, and if you're anything like most Americans, you tend to leave things behind in hotel rooms.
Fortunately, the folks at Dream Sleeper will replace your product for free if you lose it! All you have to do is pay for shipping and handling.
This solution is also one-size-fits-all because it has an adjustable Velcro strap on the back.
It's specifically designed for side sleepers, it's machine washable (cold water, delicate cycle, air dry). This brand is one of the more expensive ones, but it is totally worth it. Overall, the Dream Sleeper is a top choice!
IMAK
HIGHLIGHTS:
Compression mask
Conforms to face
Can be frozen
If you've been following us for any length of time, you know how much we love two-in-one products, and the IMAK just happens to be one of those, putting it at the top of our eye mask list.
Not only does it block out light, but it also provides a hint of compression and cooling relief.
This feature is ideal for those of us who wake up with puffy eyes in the morning, as the IMAK helps prevent that from happening.
The cooling works with a bead filling that cools down when you put it in the freezer. Magical!
It conforms to your face with an elastic strap, and the mask itself is a cotton and lycra fabric blend. To maintain performance and durability, we recommend washing the IMAK by hand.
Bedtime Bliss
HIGHLIGHTS:
Seven color options
Contoured design
Comes with earplugs and case
Oeko-Tex® certified
The folks at Bedtime Bliss understand that the sleep struggle is real, so they included earplugs with their eye mask.
Fair warning: you can't choose the color of the earplugs, though hopefully, it won't matter since you'll be asleep.
It also has a contoured design to fit your face perfectly while also doing a superior job of blocking out any light.
Further, unlike other brands, the Bedtime Bliss won't smear your eye makeup. It's also suitable for men, too, so don't let the makeup remark sway you!
As far as materials go, the outside is polyester, and the inside is polyurethane foam. The foam allows it to have a structure that raises it off of your eyes, while still contouring enough to your face to block out light.
FOMI Care
HIGHLIGHTS:
Two color options
Cooling gel
Can be used as a hot or cold pack
Adjustable strap
FOMI Care's eye mask has a gel interior that you can use hot or cold, depending on your preference. The heat is ideal for injuries, as it increases circulation and stimulates healing.
The cold helps with swelling and pain. The cooling effect can even work at room temperature, so if you're on the road and not near a refrigerator or freezer, you can still reap the benefits.
The material is dual sided, so you can opt to have the gel directly on your skin or flip it over and feel the soft cloth instead.
The versatility of the FOMI Care puts it at the top of our list. When you're not using it as a sleep mask, you can wrap around your knee or put in on your lower back for soothing relief.
Jersey Slumber
HIGHLIGHTS:
100% silk
Adjustable strap
Lightweight
This mask is incredibly lightweight and silky smooth.
Because of the give to the fabric, you can comfortably blink your eyes without seeing any light.
It has an adjustable strap with a buckle-style slider so you can get the perfect fit.
If you want something that clocks in at the lowest price, is lightweight, and performs well, Jersey Slumber is a top pick.
Dream Essentials
HIGHLIGHTS:
Contoured design
Concave eye pockets
Adjustable strap
Carrying case included
Dream Essentials is another brand that offers complimentary earplugs. The mask itself is plain and simple with a streamlined design and a carrying pouch for easy travel.
It has concave eye pockets and an adjustable strap, so comfort should never be an issue with a Dream Essentials cover.
To prolong the life of this sleep mask, wash by hand and air dry.
Even though this brand is a top choice, many reviewers noted that it didn't last as long as they had hoped. We believe that with proper and gentle care, you'll be able to use it much longer.
ALASKA BEAR
HIGHLIGHTS:
Twenty two design options
100% silk
Adjustable strap
As the name suggests, you can hibernate like a bear with this eye cover. It has mulberry silk on both sides for the ultimate smooth and breathable experience.
This brand is also what you'll want to explore if you sleep with a CPAP facial mask for sleep apnea.
Like other brands, ALASKA BEAR also has adjustable straps, so you can get the perfect fit.
If you're a style maven, you'll also their Van Gogh-inspired prints and striped designs. Grab a few pairs to match your pajama outfits!
Benefits of Using an Eye Mask
Reduces Eye Swelling
An eye mask can relieve puffy eyes and reduce swelling. You'll need to make the cover cool, whether that's by placing it in the freezer or by getting a brand that offers interior gel or beading that can be cooled down as well.
You'll need to wear it on your face for at least 10-20 minutes to get the benefit, but if you're using it to sleep, that shouldn't be challenging.
So, how does it work? Contact with a cold surface constricts blood vessels, which reduces any inflammation and swelling. This trick can be used year-round to help you wake up looking your best, and it's also a favorite summertime sleep hack for staying cool.
Pain Relief
The cooling effect of a sleep mask can ease pain, but the real trick is heating it up. We recommend a gel version that's microwave-safe. The heat increases blood flow, which aids in the healing process, too.
It's not just the heat that can provide pain relief. Often, people turn to eye masks because of painful migraines. By blocking out the light with an eye cover, you can get tremendous relief from a migraine headache. Others use them for sinus pressure relief and painful water retention.
Blocks Light
Most sleep masks are adept at blocking out light. There are many reasons why you might be stuck in a brightly lit room. Your partner may be reading or watching television, or there may be bright lights coming in through the window, especially if you're staying in a hotel. Light is known to affect our ability to fall asleep, stay asleep and enter the REM stages of sleep, so being able to block light is crucial for a quality night of rest.
Eliminating light while you're sleeping is a crucial part of maintaining melatonin levels. Even a half-second exposure to a light source can disrupt your sleep cycle so being able to sleep uninterrupted in complete darkness is an important factor in getting quality rest.
Helps You Relax While Traveling
Traveling can be disruptive to our sleep schedule, especially if we're crossing time zones. To get acclimated, we may find ourselves needing shuteye at four in the afternoon, even if we're not tired.
Eye masks are also a lifesaver when you're on an airplane. They help block out the fluorescent lighting and they provide a clear signal to those around you that you are not to be disturbed. It's a win-win.
Find Out More: How To Sleep Better While Traveling
Helps You Achieve Longer REM Sleep
To feel rested, your body needs a certain amount of time in the sleep cycle known as REM (Rapid Eye Movement). The amount varies by person, but regardless of the exact number of hours an individual needs, not getting it has consequences. Most of our dreaming occurs during the REM cycle, and this is also the part of our sleep that's responsible for restoration and healing.
By wearing an eye mask, you can fall asleep faster and stay in bed longer, both of which contribute to more REM sleep.
Regulates Melatonin Levels
Melatonin is a hormone that signals your body that it's time to sleep. It's part of our natural circadian rhythm. During the day and in sunlight, melatonin production slows down or stops, but at night it increases. In order for the production to occur at healthy levels, we need to be in darkness.
In our modern society, we're constantly bombarded with light at night. Whether it's a television, a bathroom light or our smartphones, all of these serve to interrupt the production of melatonin and will negatively impact our sleep. A sleep mask is a natural way to stay in darkness and ensure that our body provides us with the melatonin we need.
What to Consider Before You Buy Sleep Masks
Material
Satin
This material is popular because it mimics the feeling of silk but is usually less expensive. It's often a blend of cotton and silk and may also contain polyester. Masks made of satin are ideal for people with long hair because they won't pull, snag or get caught up in it.
Silk
A silk cover is the ultimate in luxury. It's thicker than most fabrics, making it superior at blocking light sources. It's also durable and soft, making it a top choice among discerning sleep enthusiasts.
Memory Foam
Many masks have memory foam interiors to help shape the inside. These options are helpful for people who blink a lot in their sleep or have long eyelashes and want to avoid rubbing and irritation. Memory foam can also work to make room for other apparatuses that might need to be layered with your cover, like a CPAP mask.
Cotton
This fabric is more natural and hypoallergenic, so it's ideal for those with sensitive skin and eyes. It's also washable and can get even softer with age. Plus, it's water absorbing capabilities means it will more resistant to the growth of mold, bacteria, and yeast.
Polyester
Blindfolds made of polyester will be the most lightweight and durable. They also feel naturally cooler than other materials. However, breathability could be an issue, as well as staining. If you get something that's made out of polyester, opt for black.
Gels and Beads
Some eye covers have gel and bead interiors. Look for these if you want to experience any heating and cooling effects. They're also adept at reducing eye swelling and puffiness, and in helping you to regulate your body temperature if you tend to sleep cool or warm during the night.
Comfort
Getting the right amount of quality sleep is a top priority, so choosing an eye mask that delivers on comfort is key. The position you sleep in will drastically affect how you feel about a brand.
For example, side sleepers should get a slim and sleek design that won't put pressure on the side of their face. They should check to see if the adjustable straps include a buckle and make sure that the hardware can be situated at the back of the head and not at the side.
Back sleepers might want something that has more space between the top of the mask and the eye cavity. This is because the effects of gravity can apply too much pressure on the top of the face.
Most people agree that to be comfortable, their mask needs to be lightweight. There are also options to get aromatherapy-infused covers that increase comfort and relaxation levels. Yet another choice is to have holes in the eye cavities.
For people who might want to have their eyes open and not see any light, they'll want to try this type. However, sometimes the holes can be uncomfortable, especially if there's any stitching that can feel scratchy.
Fitting
There are few factors to consider when it comes to how the mask fits on your face. The first is the overall size. Some sleep covers can take up most of your face. Some people find that comforting, while others find it claustrophobic.
The other thing to look at is whether there is a strap in the back that stretches and whether there's a way to adjust it for a custom fit.
Perhaps the most important determinant in how well a mask fits is whether it blocks out 100% of the light when you put it on. Some masks only advertise blocking 98 to 99 percent of the light in a room. And if it is ill-fitting, it will be completely useless.
You want to look for something that contours to your face while also leaving you in darkness.
Washability
Most eye covers are washable. In fact, if you come across one that isn't, steer clear. The washing instructions will vary depending on the brand, but as a general rule, we always recommend hand washing in warm water with mild soap and air drying.
Putting them in the washing machine can compromise the stitching, and the same goes for a heated dryer. If you're concerned about odor, dry your mask in the sun. Sunlight is a natural odor killer, and it's anti-microbial as well. Plus, have you smelled sunshine? It's divine.
Are there Negative Effects to Wearing Sleep Masks?
The benefits of sleep masks are tremendous, but there are a few drawbacks. We don't think it's anything significant, but we'd be negligent if we didn't at least mention some things to look out for.
If your mask is too tight, it can cause undue pressure on your face and eyes. This can lead to a variety of issues, including an eye infection, ingrown eyelashes, and irritated skin. Make sure that you keep your cover clean and resist the urge to overtighten it.
Frequently Asked Questions about Sleep Masks
Are these recommended for side sleepers?
There are several options that are designed perfectly for side sleepers! Bulky construction is not ideal if you sleep on your side. It can cause pressure and discomfort. However, a slim and sleek design will provide all of the benefits without any issues.
Are there eye sleep covers designed for men?
Yes, absolutely! Many eye sleep covers are plain black, and men feel totally at ease wearing them. Other types are more feminine (think pink floral and adorable eye lash designs), but that's definitely the minority.
If you're a man looking for a sleep blindfold and you're worried about appearances, choose one that's black, blue or gray and that covers enough of your face. Also, make sure that the strap is long enough to be adjusted comfortably around the circumference of your head.
Where can I buy cute and funny eye masks?
We recommend two places to find cute and funny options. The first is Amazon because they have everything. That's usually our first stop shop for anything we need. They have the largest selection, competitive prices, and the reviews are a valuable resource in our decision making.
The second place we recommend is Etsy. It's a marketplace for handmade goods, and there are a lot of talented and creative people who sell their wares online on Etsy.
Conclusion
We firmly believe that sleep masks are hands down the most cost-effective way to improve your sleep. In addition to the sleep aid benefits, we also love that they aid in the diminishing of eye swelling, reduce migraine symptoms, and alleviate sinus pressure.
In our opinion, they're an absolute must for traveling, too. Grab one for home and get a second one for travel and you'll never be kept awake by bright light again!
Sources: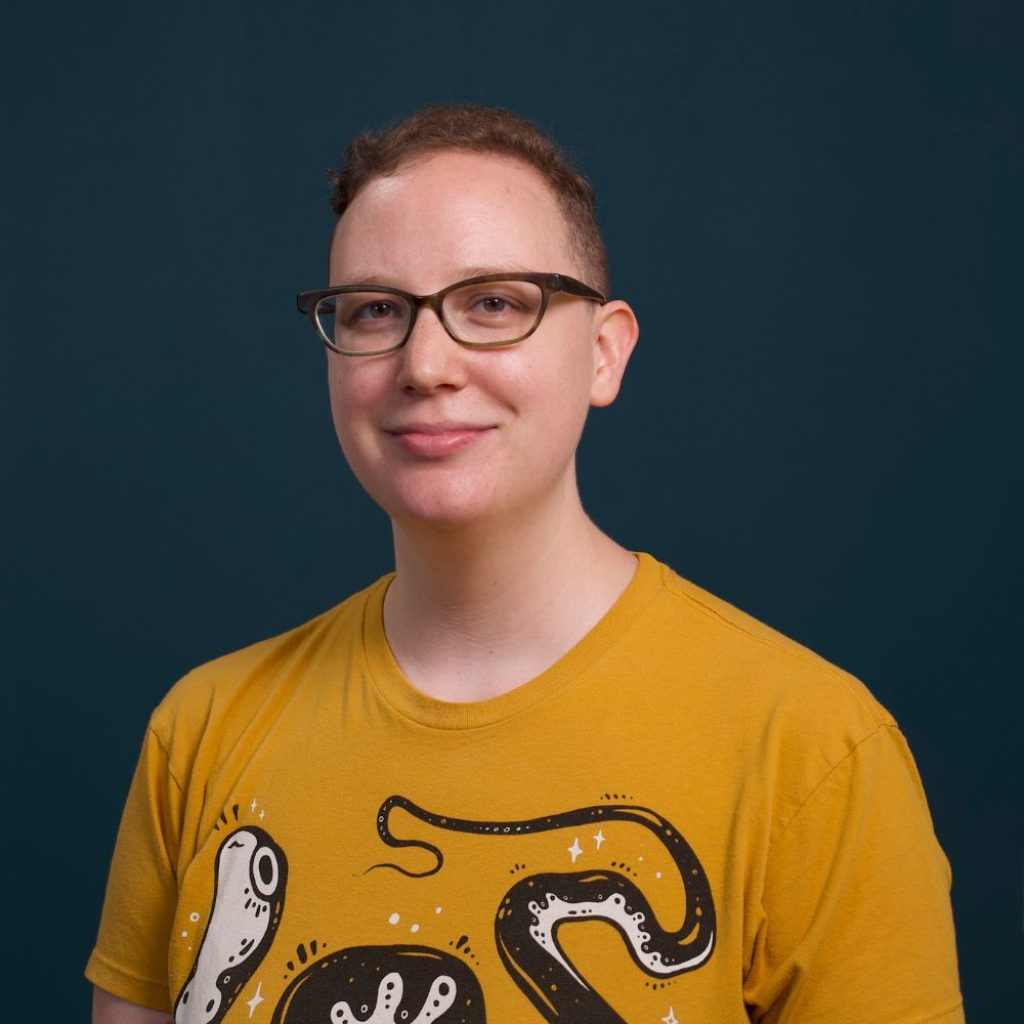 Melanie Kassel
Performance Editor
About Author
As Sleep Advisor's Performance Editor, Melanie writes and edits content throughout the site to ensure it's accurate, engaging, and up-to-date.