Do you have trouble falling asleep during the warm summer months? If so, a great fan can certainly do the trick!
When temperatures rise, it can be a challenge to stay cool and feel comfortable enough to fall asleep. As if that weren't enough of a struggle, there may be extra noise in your home and neighborhood because kids are up late and playing, and neighbors are more likely to be outside making noise.
In this article, we'll share 6 fans that we believe are perfect for sleeping – they are an economical and effective way to cool off while blocking out some of the extra noise that's preventing you from getting your beauty rest.
Unless you've got a powerful AC and a soundproof bedroom sanctuary, you're probably looking for a fan, and we hope you'll find the right one here.
6 Best Fans for Sleeping
Our Top 6 Fans for Sleeping Reviewed
Honeywell Quiet Set Tower
HIGHLIGHTS:
Quiet yet powerful
Oscillates
8 speeds
Remote
Night mode
Easy to assemble
Auto shut off timer
This Honeywell Quietset hits the mark in a variety of categories. Slim yet durable, this fan is easy to assemble upon receiving. It's got eight fan speeds which you can customize to your liking, and the white noise it emits should be incredibly soothing to fall asleep to and keeps you sleeping throughout the night.
iHome Compact Circulator Machine
HIGHLIGHTS:
Dual Speeds
Smart Plug Preset
12 Sound Settings
Universal Adapter (100-240V)
Customizable airflow
Timer
The iHome Compact Circulator Machine is a relatively unique fan for sleeping in that it's not only a cooling sleep aid but it offers soothing sound programs as well (ocean, storm, focus, and more), providing calming white noise to lull you to sleep. It's got a SmartPlug for voice control and a timer for ultimate convenience. It also includes a universal adapter, so if you happen to change locations frequently this can be a significant perk.
Additionally, this fan lays flat but can be uniquely adjusted, as it tips upward instead of revolving, letting its user customize the ventilation in a multitude of directions. It also includes a handy timer setting letting you cool your room and walk away with ease knowing it won't waste unnecessary electricity, making it an excellent environmentally conscious choice. With all the capabilities this little fan boasts it's a top contender for the best sleeping fan.
Holmes 12 Inch Blizzard Floor Fan
HIGHLIGHTS:
Cord storage
Breeze and sleep modes
3 speeds settings
Rotating grill for maximum area coverage
Remote control
Travel handle
Timer for auto-shutoff
Despite a slightly higher price tag than its cheaper counterparts, this device offers an excellent value due to its efficient cooling abilities. Setting it apart is its rotating grill, which evenly distributes air throughout an entire room without over-concentrating in one direction. The Blizzard has two "breeze" modes and three speed settings for customization, as well as a travel handle for portability.
This device has a remote so you can easily adjust the settings from anywhere in the room. Including a timer function, this fan offers a variety of programs making it first class for convenience. It even comes with a little compartment built into the back of the fan to fold away an extra cord, saving you from searching for it when the time presents itself. When deciding on the right machine for snoozing, it's the little things that make all the difference.
Hunter Indoor Ceiling Fan
HIGHLIGHTS:
Reversible blades
Reversible fan motor
Multi-speed settings
Pull chain control
3-inch & 2-inch ceiling downrods for optimal placement
Ceiling fans are an excellent choice for both cooling and warming a room depending on the time of year. Because this fan can reverse its motor and blades, it should efficiently do both, making it one of the more versatile cooling options in our guide. This fan moves air effectively while maintaining a quiet performance, and can easily be adjusted for height with two different downrods to ensure proper ceiling placement, allowing for optimal ventilation.
It's a great option for most bedrooms as it can be controlled with a voice command device when connected to a smart plug, saving you from standing up in the middle of the night to adjust the airflow. One highlight this fan doesn't boast, that many others do, is a timer function,hich most ceiling fans don't offer.However, with its other optimized functions, we don't think you'll need it.
Dyson Air Multiplier Table Fan
HIGHLIGHTS:
No blades
Extremely quiet
Air Multiplier Technology
Energy efficient
Sleep Timer
Magnetized remote control
Oscillation control
Easy Tilt
This device is notably unique in that there are no blades, so if you happen to have children or pets this makes it an excellent choice if one of your main concerns is safety. It also has a helpful timer function that's remarkably customizable, allowing you to adjust the offtime within 15 minutes increments. If you're worried about electricity consumption, this fan uses 30% less power than many others, making it a top environmental choice as well.
It presents a novel look with its circular shape and contemporary style, offering a more aesthetically pleasing option than some of the more traditional styles. This machine also tilts making for easy breeze management. Rounding out its features is a remote control, letting you control the cooling and oscillation functions from anywhere in a room. The remote is slightly curved and magnetized to fit neatly against the device, saving you from misplacing it.
Hurricane Box Floor Fan
HIGHLIGHTS:
Cord storage compartment
5-foot power cord
Adjustable feet
Slim frame
3 speed settings
While box fans are often on the more affordable end of the spectrum and offer plenty of power, they often miss the mark in terms of noise, but the Hurricane Box Fan defeats that limitation with ease. Despite the box fan's simple reputation, this machine is of high quality and offers exceptional value for the retail price. It's perfect for a larger area that tends to collect heat, such as a garage, workshed, kitchen or sun-drenched bedroom.
This device's extraordinary combination of quietness and power makes it a solid option for sleeping. When compared to some of the common teardrop styles, it's blade shape boasts quieter revolutions without compromising efficiency or powerful air movement. The base is sturdy and solid, so you can be confident of placement, and the feet are not only adjustable, but mounted, detented, and can be locked into place for secure positioning.
Different Types of Fans for Sleeping
How To Choose The Best Fan For Sleeping According To Experts
Sleeping in an environment that's too warm could cost valuable Zz's, affect concentration, and even influence our overall health. There are a million different cooling options these days and combing through reviews within the plethora of cooling options can be exhausting. In this guide, we do the work for you, narrowing down the choices to only the best fans to help you get on the road to cool sleeping in now time.
Box
Box fans are remarkably affordable, and they're ideal if you're looking to not break the bank while still sleeping cool throughout those hot summer nights. Box fans are also some of the best energy savers, optimizing your electric bill and your wallet. They're a great value and environmentally conscious to boot.
These powerful fans work by directly blowing air, creating an instant cooling force, and tend to have higher CFM (cubic feet per minute). The greater the CFM, the more powerful the product, and the sounder you'll sleep.
Additionally, they are notably versatile due to their portability. Considering the fact that you can bring them anywhere, you don't have to stress about deciding which room to cool, in case multiple fans aren't in the budget. Place it in the kitchen for the evening, and move it in the bedroom when you're ready to go to sleep, they're one of the best when looking to enjoy a comfortable climate throughout your home.
Desk-top
Desk-top fans provide many of the same perks as box fans in that they're conveniently portable and easy to tuck under a bed or in a closet when you're not sleeping. Their small size makes them an excellent candidate for anyone needing to cool a small bedroom when looking for a quality night's sleep.
Due to their smaller stature, desk-top fans are easily directed without the cumbersome size of a larger device. Whether you're trying to chill an apartment with limited space, or provide a cool blast of airflow for larger homes, this fan should accomplish the task. While they're nifty for sleeping or a workspace, they can double as kitchen fans or keep you from melting into your couch.
Pedestal
Pedestal or stand-up fans as they're often referred to, have large fan blades and are generally more powerful than a more compact tower fan, making them a great option for larger spaces.
Despite their size, airflow concentration is easily managed to keep you cool while sleeping, and they often allow you to control the height if you prefer a more concentrated blast. Most of these types offer oscillating capabilities, sending a cooling breeze in all directions, and their wide base provides a sturdy foundation, making them difficult to knock over if you've got little ones running around.
These machines are not only cheap to buy, they're effective in the power-saving department as well. Because they don't use much electricity, they'll save you a bundle on your electricity bill compared to traditional air conditioners, often costing less than $7 a month running on a nightly basis.
Tower
Tower fans are superb if you prefer a sleeker look that blends into its surroundings and offers a more aesthetic temperature solution for sleeping cool. More contemporary in design than traditional fans, they're often only a few feet tall and relatively narrow. This allows them to fit nicely into a corner and occupy minimal space making them a popular choice for smaller bedrooms or apartments.
Tower fans offer a variety of functions, boasting significant convenience. If you tend to run hot when you're sleeping at night, but wake up cool, this type of fan can be a solid solution as many feature timer settings, allowing you to snooze away assured that you won't wake up freezing, or waste unnecessary energy overnight.
They oscillate 90 degrees, efficiently circulating air, and they can even come with built-in misters, or ionizers, which will filter your air. They sift out dust, pollen, and animal dander, making them a great choice for anyone who suffers from allergies
Ceiling
Ceiling fans are not only excellent for their primary function as a cooling fan but because they are permanent fixtures they can also spruce up a bedroom and add a touch of style as well. Ceiling fans are relatively inexpensive and once installed, are cheap to run round the clock, saving you from the heat and any surprises upon opening your electric bill.
Ceiling fans may seem cut and dry however they offer some surprises you may not be aware of. Besides cooling a room, you can change their rotation, or reverse the blades, and heat a bedroom as well. This works by drawing cool air upwards, instead of pushing it down as you normally would, allowing warm air to collect at ground level.
Window
Window fans are different from the rest of the list in that they actually pull in fresh air from the outside, instead of simply circulating existing air. Additionally, you can flip the rotation of the blades and use a window fan in exhaust mode, pushing stale air out.
Users hail window fans to be just as efficient and customizable as air conditioners but at a fraction of the cost. However, while they'll keep you nice and cool, they still might make your electricity bill jump a bit higher than the other options on the list.
Due to the advanced motor and sensory functions that window fans boast these days, this makes them a brilliant option for convenience and even more so if you're short on space, as they should fit snugly in your window. With programmable timers and thermostats, you should be able to fall asleep at a comfortable temperature knowing it'll stay that way and not wake up in a polar frost.
Choosing the Right Fan for Sleeping
Room Size
While a small fan should still provide a nice gush of airflow and circulation, if you want the entire room to be comfortable and not simply a concentrated area, it's important to pick a fan that'll be up to the task. You don't want to be confined to the same position all night to avoid sweating through your sheets.
An easy way to do this is to measure the length and width of a bedroom and multiply those together. If it's smaller than 75 square feet, a ceiling fan that is 36 inches or less across should work great. If the bedroom is larger, we suggest aiming for a larger fan.
Noise
Noise can be an important factor when it comes to fans and your environment. If you live near a busy street you may want a louder fan to cancel out cars or foot traffic, providing a nice hum of white noise to lull you into a soft slumber.
However, if you're sensitive to noise and live in a quiet neighborhood, you may want something that will keep you cool while creating barely a whisper.
Blade Length
The longer the fan blades, the more air they'll move, so if you're only looking to cool a small bedroom, a medium or small size oscillating fan should work just fine. However, if you're looking to cool a larger living room or outdoor patio that's 75 square feet or up, you'll want to size up.
Temperature Control
Technology these days can be an advantage when you're looking for a smart fan that will keep you cool all night without giving you a chill. Many fans have advanced temperature gauges allowing you to set your fan to a specific degree, so it won't overdo it waking you up in a frost at two in the morning.
Advanced Features
Remote Control – having a remote is helpful if you have a larger area, or simply if you enjoy living the good life and prefer to not lift a finger.


---

Night mode – night mode is convenient if you're sensitive to light as this will dim any illuminated buttons. Additionally, if you don't need your fan going full force in the middle of the night it could help you save on your electric bill.


---

Oscillation – having a fan that oscillates, or turns continuously at a 90-degree angle, can be a wonderfully efficient way for maximizing fan use. Also, this way, it distributes a cool breeze throughout a room.


---

Portability – the portable nature of a fan comes into play if you've got a large device, as having it on rollers can make a big difference in portability
Advantages of Using a Fan to Sleep
Stay Cool
There are more benefits to staying cool while sleeping than comfort. Sleeping in a cooler room has actually been shown to increase your metabolism as well. This is because while your body is trying to regulate your temperature, it produces more brown fat. Don't worry, brown fat is good for you, it produces heat to manage body temperature, which stimulates your metabolism. Who knew something as simple as running a fan could provide a healthier environment for your bod?
White Noise
Did you know you could passively improve your hearing while you sleep? White noise could enhance your auditory capabilities, according to the University of Basel. Sleeping with a continuous background of white noise provides a more stimulating environment for the brain, rousing the hearing function, essentially working out the hearing muscles. As a result, the ability to distinguish slight differences in tone becomes stronger and more precise.
Additionally, if you live in a neighborhood with a bit of street noise, running a fan is a great way to diffuse any external stimuli that might interrupt precious Zz's. Fans provide a soft background hum to lull you to sleep and stay that way until morning.
Airflow
With the high levels of stress we experience in our daily lives, it's important to recharge at night with quality sleep. Getting proper airflow throughout the night can significantly improve your quality of sleep and next day performance. This is because humans need a healthy level of CO2 in order to perform at a high capacity. Something that can dramatically help in this department, is, you guessed it, a fan.
Improving your supply of clean outdoor air can help optimize quality of sleep so you can wake up ready to take on the day. Allowing fresh air in through a window with a nearby fan to facilitate airflow can help individuals greet each morning with the grit for success.
Tips for Safe Use of Fan for Sleeping
For the most part, the majority of people already know how to use a fan safely. However, we've got a few tips that may not have crossed your mind. We figured it might be wise to refresh our memories, just in case.
Don't Point Directly at your Body
Naturally, the point of using a fan is to enjoy it within its cooling radius, but pointing one directly at yourself for a long period of time, particularly while you sleep, can dry out your nose or have you waking up with cramped muscles due to too much cold air.
Keep the Blades Clean
If the blades on a fan are dirty you're going to be spreading all those dust particles throughout the air, defeating the purpose of ventilating your home. Clean your blades regularly while the fan is off and unplugged, and you should be good to go.
Use the timer
Many fans now come with a handy timer setting, allowing you to go to bed feeling comfortable, with the peace of mind that you won't wake up in an ice box the next morning.
Moisturize Your Skin
Fans, while they can be considered essential during the summertime, can cause your skin to be in need of a little extra love. Make sure to slather on the lotion before bed so your face will love your fan just as much as you do.
Possible Alternatives for Fans for Sleeping
White Noise Machine
If you're looking for the benefits of a subtle hum to drown out the streets outside your window but don't necessarily need the cooling capabilities, a sound machine emitting white noise can work wonders for sleeping quality.
Cooling Mattresses
If you're constantly flipping your pillow or your partner runs hot, investing in a mattress with cooling abilities might be a great option. What makes it special is that a cooling mattress has copper inside, which works like a magnet with heat, pulling in warmth and away from you.
Explore our top picks for the best cooling mattresses.
Cooling Mattresses
If turning up the fan isn't helping, consider a cooling mattress topper. New-age mattress toppers contain gels or other breathable elements to help you "turn down" the temperature at night.
Explore our top picks for the best cooling mattress toppers.
Bed AC
These contraptions haven't quite become mainstream yet but they're remarkably clever for saving a buck. A bed AC unit is basically an air-conditioned tent, specifically built for your bed. Instead of air conditioning your entire house, you can simply air-condition your bed. Pretty smart, right? They're significantly more affordable and customizable than a traditional AC unit, and they double as a privacy screen if you're bunking in college dorms.
See Our Guide: Top Rated Bed Fans
Reduce Heat at Night
Reducing heat at night, whether it's by opening windows or increasing your AC, can save you from sleeping uncomfortably and enable you to catch those precious Zz's we all need. It's understandable to avoid turning on the air conditioner until you're dripping with sweat in order to save on your electric bill, however if you're having trouble sleeping soundly, this will inevitably cost you more in the long run by way of sleep deprivation and loss of focus on the job.
Frequently Asked Questions about Fans for Sleeping
What is the best fan for white noise?
The iHome Compact Circulator is an ideal choice for keeping you cool as well as maintaining a calm environment to sleep in. It's been hailed as having a soothing atmospheric sound ideal to curl up to, and has even been claimed to cancel out a partner's snoring habit, allowing you to sleep uninterrupted.
What does night mode on a fan do?
If you're the type to fixate on a slight sliver of light poking through poorly drawn curtains, night mode is for you. It dims or ceases illuminated lights on an electronic display so you should be able to sleep undisturbed from blinking lights. Night mode could also play a small part in saving on your electric bill, as you can set it to turn your fan off an hour or so after you plan to fall asleep.
What is the best fan for cooling?
When researching the best fans for cooling we kept coming across the Honeywell Quietset Tower Fan, and its popularity can't be ignored. With 8 different speeds, it creates easily customizable options and it offers oscillating choices as well, meaning it should keep all corners of a larger bedroom nice and cool in the hot summer months.
What is the most quiet fan?
The Honeywell Quietset Tower Fan knocks it out of the park once again in this department. Users have hailed it as remarkably quiet, yet powerfully cooling. It's a fan we highly recommend to help you sleep comfortably throughout the summer.
Conclusion
If you're trying to get to sleep in a noisy room, especially during the warmer summer months, a fan may be incredibly helpful. Not only can it cool you off by evaporating any sweat that's on your skin, but it can also lull you to sleep with the magic of white noise!
Once you begin shopping for a new ceiling fan, you'll find that there are thousands to choose from. We spent hours looking for the best, and we think you'll be pleased with any of these models.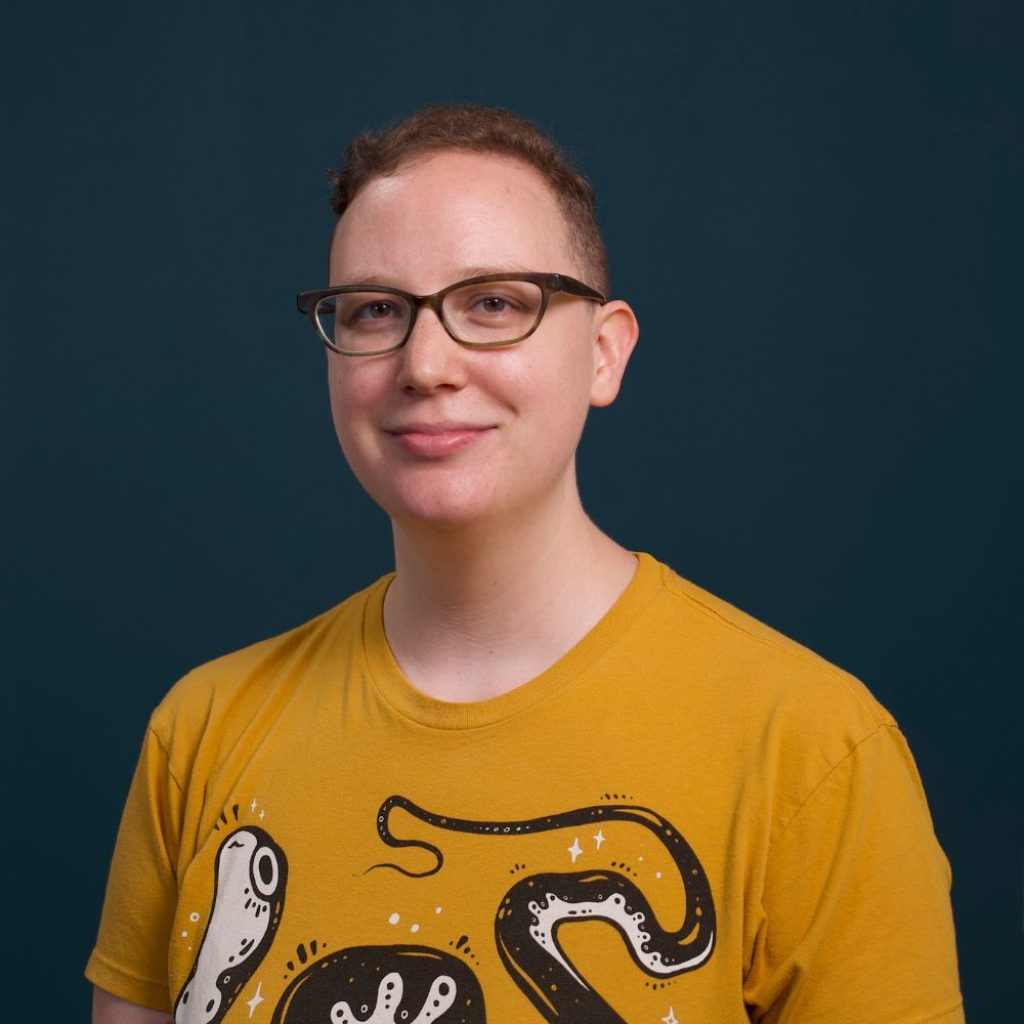 Melanie Kassel
Performance Editor
About Author
As Sleep Advisor's Performance Editor, Melanie writes and edits content throughout the site to ensure it's accurate, engaging, and up-to-date.