Whether you sleep hot, enjoy the sound of a hum, or need more air circulation, bedroom fans can be useful in a variety of ways. Fortunately, whatever you need may be, we'll break down the abundance of options that could enable you to find just the right product to help you snooze comfortably through the night.
Before you give up and head to the local thrift store for a quick fix, we've put together our list of top rated bed fans that are built to give you the cooling power you need, without keeping you up with a loud racket every night.
6 Top Rated Fans and Bed Cooling Systems
BedJet 3 –
Exceptional Design
HIGHLIGHTS:
Automated smart temperature control with Biorhythm sleep technology
On-demand cooling, warming and sweat drying comfort in your bed
Advanced remote control
Forget everything you thought you knew about keeping a bedroom cool, our top design choice was made with the customer in mind. Rather than going with the traditional revolving options, they created an ultra-effective model that cools at the source.
This product connects to your bed through a hose to create airflow in your linen that you can control by degree with a remote. If your body heat tends to fluctuate throughout the night, it's no problem as you can program the fan to kick in just when you need it.
This product can be used on beds with adjustable bases as well, solving the problem of how to create airflow in a bed with an incline. Perhaps best of all, BedJet uses Biorhythm sleep technology for automated temperature control based on your body temperature. If you fall asleep hot and wake up cold, you could take advantage of its hour by hour programming to account for every temperature factor in your home.
Reviewers couldn't be more pleased with the product's performance, saying it is quiet, energy-efficient, and useful during menopause and other conditions that cause frequent hot flashes.
chiliPAD Cube 3.0 –
Best Water Based System
HIGHLIGHTS:
Adjustable, water-based system to regulate the surface temperature
Control your own personal sleep climate with personalized settings
Control the temperature of your bed surface from 55-115°F (13-46°C)
Some of the newest fan technology includes incorporating water into the design to take advantage of its cooling properties. Our favorite among these models is the chiliPAD Cube 3.0. Like the BedJet, this product connects to your bedding, but rather than blowing air through your sheets, it regulated a pad you sleep on with temperature-controlled water flowing through it.
All it takes is setting up the pad, filling the reservoir with water, and choosing your desired settings. By using additional bedding as insulation, you should be able to sleep comfortably under the covers without dangling a foot off the bed and risking being dragged away by a monster or demon.
As you can program your preferred temperature with the wireless remote, the pad can heat as well as cool the bed, allowing one dad to rest soundly without his sleeping children using him as their personal heater. The product can be temperature controlled from 55°F to 105°F, and though most customers probably won't need to test the extremes, it's nice to have the option to freeze to death if it ever struck your fancy.
BedJet V2 with Heating –
Best Dual Temperature
HIGHLIGHTS:
Air-based cooling and warming technology
Provides instant relief from night sweats and hot flashes
Biorhythm sleep technology used to pre-program personalized settings
A step up from the BedJet V2 cooling fan, this product gives the customer the option to put the fan in heat mode to warm up your sheets in seconds during the cooler months of the year. For cooling, it functions the same as the BedJet V2 cooling fan by blowing temperature-controlled air through the bed.
You can even put the fan in dual-function mode. So, if your partner likes to sleep in a toasty room but you like it cold, you can both be happy without having to compromise. If it seems too good to be true, the product even comes recommended by a healthcare professional so can rest assured you will receive a quality product.
Reviewers are pleased with this bed especially because they can use an app to sync to the device rather than keeping track of yet another remote. This product should function relatively quietly, according to most reviewers, so it probably wouldn't work as a noise machine, but if you're using it to sleep, we say that's probably for the best.
Dyson –
Best Tower Fan
HIGHLIGHTS:
Patented Air Multiplier technology creates a powerful stream of airflow
Sleep timer can be programmed to turn off after preset intervals
Safe design with no fast-spinning blades
If you prefer a more traditional fan, the Dyson Cool AM07 Air Multiplier could be your new best friend. This device comes in two colors and creates a powerful stream of air without the danger of spinning blades that could harm children or pets.
With ten airflow settings, a sleep timer, and easy cleaning, this fan resolves most problems with fans of the past while improving the effectiveness of the product. Though it does emit some noise, reviewers say its quiet design should keep you sleeping soundly as it works according to your settings in the night.
Reviewers love that the remote control allows them to adjust the fan without having to get out of bed and risk losing any "sleepiness" in the middle of the night. Additionally, the product can lower the temperature of a room by a few degrees in just a few minutes, despite its quiet function. The sleek and modern style is also a favorite among customers, as it should fit in any room without drawing the eye or undermining careful design.
Night Bliss Cool Flash –
Best for Hot Flash Relief
HIGHLIGHTS:
Pre-set the speed and time with a controller
Immediate relief for hot sleepers with hot flashes and night sweats
Comes with 2 separator bars to keep the air away from your sleeping partner
If you're tired of waking up in a swamp, consider getting the cool flash for your hot flashes. Whether you are on hormone therapy, or you are in menopause, hot flashes are no fun, especially in the middle of the night. This product should be the ideal solution for helping you cool down and get back to sleep.
The product connects to the end of your bed with secure straps to ensure you don't send it flying if you accidentally kick it, and even though it was made with menopausal women in mind, it should keep anyone cool, regardless of their age or gender.
If you prefer to stay cool all night long, this fan should help you to do so, but if you like to sleep cozy and only need a safety net for hot flashes, this product shines. It's made to blow air under the covers to help you cool down without sacrificing comfort or your comforter. Many women use it on a timer for three minutes when they wake up with a hot flash to help them cool off and get back to sleep.
Mattress Cooler –
Electric Cooling Mattress Pad
HIGHLIGHTS:
Evaporative cooling circulates through your room
Chilled water circulates through a PVC vinyl mattress cooling pad
Good for people who have hot flashes and night sweats
Another cooling mat, this product is water efficient, using only a quart each night so you don't need to feel guilty about staying cool in a drought. This product is a great option for couples as it comes in a queen size. If you have pets, the mattress bad can be easily replaced if there is an accident, or your cat just needed a scratching pad.
This pad is installed below the sheets and connects to the water reservoir to pump cooled water into the pad to regulate body temperature. Reviewers say this product helped them stay cool even under their blankets and without air conditioning.
Reviewers love the quiet function of the product, and that it has an easy assembly process. In the case of spills or messes, this product should be easy to wash by rinsing it whenever you feel it's time to freshen up. As this product features timers as well as multiple temperature options, you should be able to program it to meet your needs without waking you in the night. Can A
Can a Cool Bed Help You Sleep Better?
According to the National Sleep Foundation, the ideal sleep temperature is 67°F but temps even as low as sixty can be conducive to good sleep. This is because lower temperatures could help signal to your body that the sun is down and it's time to sleep, helping you catch those zzz's faster.
Learn More: Best Temperature for Sleep
Is There a More Effective Solution Than an Air Conditioner?
While air conditioning can be helpful when it comes to cooling down your bedroom, especially in warmer climates, they aren't the only option. When it comes to energy conservation and efficacy, there are a variety of options that can work with AC to lower the temperature. Choosing to use a bedroom fan could help you cut down on your electric bill, and help you conserve energy in some models.
While some fans have disclaimers that they aren't meant to replace central air systems, they can work with it so you don't have to crank the central air down to sixty and wait four hours to achieve the optimal sleep temperature. In many cases, you can experience the perfect temperature within a few moments with just the press of a button.
Types of Cooling Systems
Passive
Passive cooling systems work by preventing overheating, rather than by reducing the temperature. Some mattresses have built-in cooling designs to help passively regulate temperature. While some use copper infusions to conduct heat away from the body, others use convoluted foam to promote airflow.
With passive cooling technology, the object is to keep air flowing, prevent heat retention, and use materials that wick away moisture. Other popular cooling agents are gel-infused foam or innerspring beds to help promote airflow. To help you avoid constant pillow flipping, some companies have created gel pillows with special designs to help keep them cool while you sleep in warm environments.
To add an extra cooling element, hanging pair of light-blocking or blackout curtains could help keep your room a few degrees cooler as they block out heat and sun rays, potentially saving you money on air conditioning. These sorts of elements in your bedroom may make a big difference, but when it comes to things you can't prevent, such as hot flashes, you may need extra help to stay cool.
Active
Active cooling is a much more aggressive way of cooling a room. While passing elements usually have dual purposes, most of the active methods are meant for cooling only. In this arena, we have bed fans, water cooling, and air cooling technology. These cooling methods may be a little more expensive than passive methods, but they also tend to function more effectively.
Active technology specializes in cooling you down when you are already too hot, rather than just preventing heat. When you wake up in the middle of the night with a hot flash, or you realize you accidentally left the window open and now your room is 90 degrees, turning on a fan, water cooling pad, or air conditioning unit should be able to bring your body temperature back down to where you want it.
Many companies have begun to produce smaller, portable air conditioners that can be attached to beds to cool down a small area, requiring less energy, and cooling more effectively, especially as bedding can be used as insulation to keep the cool air under the covers where it belongs.
Advanced
Advanced cooling technologies include systems that incorporate water, cooled or heated air, and helpful technology such as timers, specific temperature settings, and programmable cycles to keep you at your optimal temperature. While these options may cost a little extra, it's probably worth it if you've tried simpler options without seeing results.
Bed Fan Buying Considerations
Pricing
When looking for a bed fan, pricing is often the first factor many people consider. While some of our options are more expensive than passive cooling methods, they are built to last and in many cases, there is a higher likelihood of them working well for you. Some could even help you save money on electric bills.
Warranty
Some cooling fans come with a warranty that will allow you to determine whether you like the product before you commit to it. While we hope you like the products we recommend as much as we do, we'd encourage you to learn if your product has a warranty before purchasing if you are unsure.
Controls
Before buying it's important to know which settings you can adjust with your new cooling product. Some features such as heating, dual temperature regulation, or timers may be necessary for some couples, while others are only looking for simple uniform cooling technology. We encourage you to find the specifications you need so you don't have to deal with purchasing the wrong product.
Remotes and Apps
Many of the products we recommend come with a wireless remote or app you can download to control and program your product. If you want to be able to make fast changes to your bed temperature, we recommend looking for a product with a wireless or Bluetooth remote to make adjustments easier.
Ease of Use
Most products of today will require some knowledge of technology, but if you haven't quite grasped the concept of mobile applications or Bluetooth, you may want to avoid products that rely on them. Luckily most of the products we reviewed are user-friendly and don't require an immense amount of set up time.
Heating Capability
If you live in a climate that is warm all year round, you may not want to buy a product that has the dual function of heating. However, if you live in a climate with all four seasons, it may not be a bad idea to invest in a product that will keep you warm even in drafty homes.
Safety
Just like electric blankets, these products will likely require some degree of responsibility and user compliance to keep them safe. Just as you wouldn't drop a hairdryer into a bathtub, you'll probably want to avoid mixing water regulated cooling with live wires or electrical shock hazards.
Most of the products we reviewed have been built for safety and ease of use, but it's never a bad idea to read the user manual, and if you have curious little ones, you may want to put away some of your new devices during the day.
Materials
Just as you would usually do some shopping around before purchasing linens or clothes, it may not be a bad idea to read some reviews before buying something you will be sleeping with to ensure the materials are complementary to any skin sensitivities or allergies you may have. Most of the products we recommend are made from a soft cotton blend to promote airflow, but they probably won't make direct contact with the skin anyway.
If you have a sensitive nose, you may want to ensure you don't have any allergies to chemicals that may be used in the water cooling or heating systems.
Additionally, you may want to find a product that is comfortable to lay on if it goes directly below you, or find a fan that functions quietly enough to let you sleep soundly. Many material choices come down to preference, but we think most sleepers would enjoy the products we chose for this best list.
Sleeping hot and waking up to soaked sheets is no fun, but the good news is that it's largely preventable, thanks to passive cooling measures like curtains, breathable sheets, and cooling mattresses. However, for the tougher cases, there are still effective ways to cool down quickly to help you get back to sleep.
Whether you choose to invest in a high-quality bed fan or choose to sleep on a water-cooled mattress pad, we feel the products we reviewed should make a significant difference in the sleep you get, just like the reviewers said.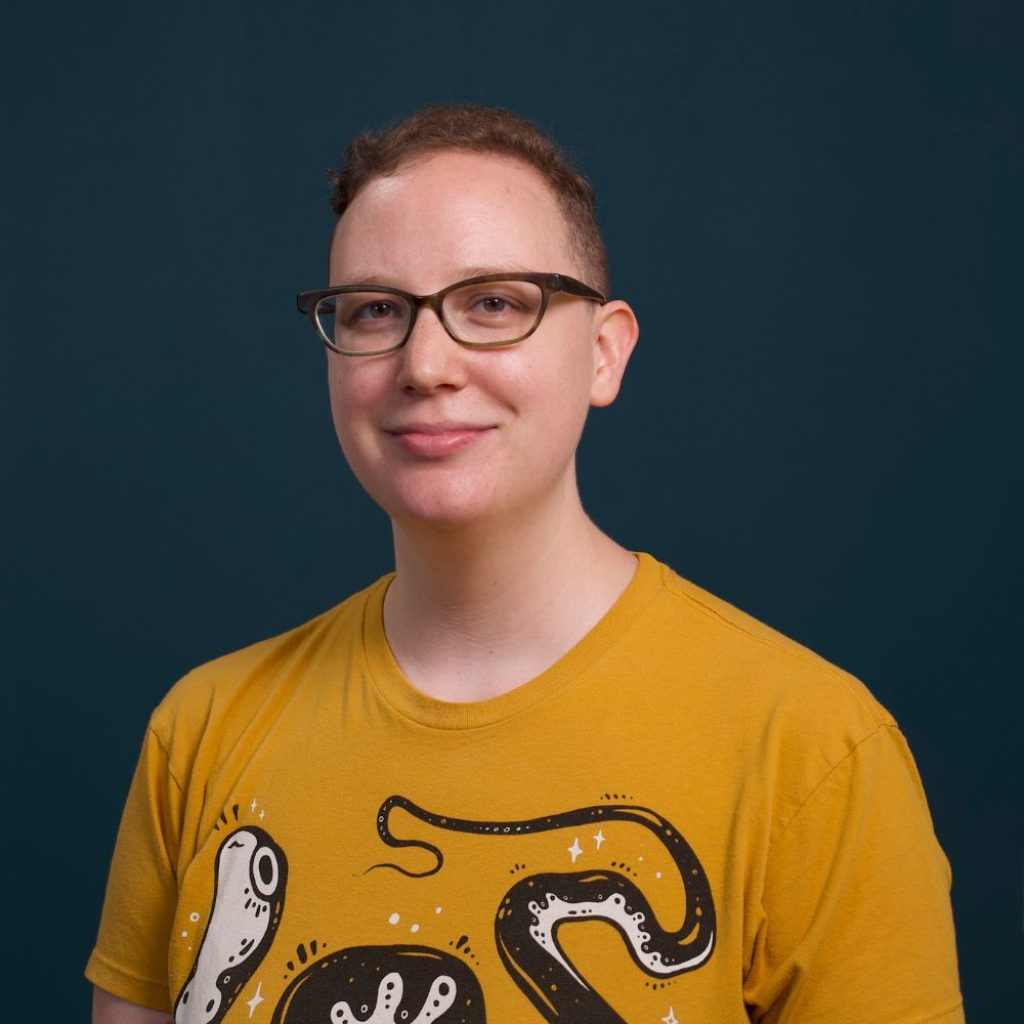 Melanie Kassel
Performance Editor
About Author
As Sleep Advisor's Performance Editor, Melanie writes and edits content throughout the site to ensure it's accurate, engaging, and up-to-date.