Transparency Disclosure – We may receive a referral fee for products purchased through the links on our site...

Read More

.
Do you love the conforming feel of memory foam but struggle with its warmth? Your pillow is the foundation for your head and neck, so it's important to find that perfect balance of comfort and support with a touch of cooling.
Gel-infused pillows are a great solution to overheating and have a lot of offer when it comes to pressure relief, cushioning, and breathability too. If you're shopping for a new pillow but don't know where to start, you've come to the right place.
We put together our top 6 picks for the highest-rated gel pillow list to help make your decision a little easier.
6 Top Rated Gel Pillows Review
Beckham Luxury Linens –
Editor's Choice
Cover material: 100% Cotton
Fill material: Down alternative with gel fibers
Hypoallergenic
Sateen cover
Our editor's choice is the Beckham Hotel Collection 2-pack of pillows that have a 100% cotton cover with poly gel fibers inside. The luxury plush fiber is designed to provide maximum comfort for every sleeping position by conforming to the shape of the head and neck. With expertly tailored construction and a no-shift design, you should enjoy peaceful sleep all night long.
For individuals with allergies, asthma, and other respiratory concerns, this Beckham Hotel Collection was crafted to be allergen and chemical-free. You can rest your head with peace of mind knowing that dust mites, mold, and mildew shouldn't be a concern. With a fade and stain-resistant design, this collection should look as good as new for many years.
Cleaning should be easy with a machine-washable design. This 2-pack has amazing value and comes in Queen and King sizes. Both you and your partner can be sleeping in comfort and style with this matching set.
DreamNorth –
Best Set of Two
Cover material: 100% Cotton
Fill material: Down alternative gel fibers
Hypoallergenic
Sateen cover
Why not give you and your partner the gift of better sleep with this pack of two premium gel pillows by DreamNorth? This luxury plush home and hotel collection was designed to offer a balance of fluffy and firmness for side and back sleepers. The supportive design should promote optimal comfort for the head and neck, keeping the spine in neutral alignment.
The poly gel-filled fibers are shielded by cotton for better airflow and should provide maximum comfort and relaxation. The 100% cotton cover is designed to be breathable and soft, with a hypoallergenic and chemical-free construction that is suitable for those with allergies. This cover is also dust-mite and mold resistant, with a machine-washable design for easy cleaning.
This top-rated collection comes in Standard and Queen sizes at the price of what many companies charge for just one. This collection is suitable for the entire family so you can all rest easy with maximum comfort and support.
Sleep Restoration –
Exceptional Cooling
Cover material: 100% Cotton
Fill material: Down alternative gel fibers
Hypoallergenic
Sateen cover
If you want to experience hotel quality in the comforts of your home, this 2-pack by Sleep Restoration is a great place to start. The 240 thread-count cotton cover is crafted to be soft and breathable, with a super plush, gel-fiber filling inside. Designed to offer five-star luxury with the finest, state-of-the-art craftsmanship, you may feel like you're sleeping on a cloud.
The patented design, no-shift technology means the materials are built to stay in place all night long. Regardless of sleeping position, this pillow is designed to cradle your head and neck for maximum comfort and support. You can breathe easy thanks to the mold and mildew resistant design that is completely allergen and chemical-free.
Cleaning should be simple thanks to the fade and stain resistant finishing. When needed, these pillows can be thrown in the washing machine and should look and feel like they're new again. This Sleep Restoration 2-pack is available in Standard, Queen, and King sizes.
Classic Brands –
Best Reversible
Fill material: Memory foam with cooling gel layer
Hypoallergenic
Mesh knit cover
If temperature regulation is at the top of your wish list, this reversible design by Classic Brands offers the best of both worlds. Experience warming memory foam on one side and a layer of cooling gel on the other side. With overall comfort and a soft, orthopedic design, your head and neck should feel adequately supported regardless of which side you choose.
Memory foam conforms to the shape of your head and is designed to retain its shape night after night. The cooling gel layer is built to evenly disperse heat and promote better airflow for a cool and comfortable night's rest. The 5-inch loft may work well for stomach, back, and side sleepers with an overall medium plush feel.
The hypoallergenic and antimicrobial Cool Pass mesh-knit cover is designed to wick away moisture. When needed, the cover can be removed for easy machine washing.
Weekender –
Best Ventilation
Fill material: Memory foam infused with cooling gel
Ventilated design
Soft knit cover
CertiPUR-US certified
This ventilated gel memory foam pillow by Weekender is designed to maximize air circulation. The soft and supportive memory foam should provide comfort and superior pressure relief regardless of sleeping position. Overheating shouldn't be a problem thanks to the infusion of temperature-regulating gel and pin core technology that allows air to flow freely throughout.
The Certi-PUR certified memory foam is designed to cradle the head, neck, and shoulders for maximum comfort. The 5-inch height offers a medium loft that many people find suitable for comfortable positioning. The ultra-soft removable cover is machine washable and built to maintain 5-star quality after multiple cleanings.
If you love the thrill of receiving bed-in-a-box packages at home, then you'll be happy to know you can have that same experience with a pillow. Weekender offers the same convenient model by shipping their products compressed and rolled in a box. After you cut away the plastic, you can watch your pillow take shape before your eyes.
Coop Home Goods –
Best Hypoallergenic
Cover material: Bamboo Derived Rayon
Fill material: Memory foam infused with cooling gel and microfiber
Hypoallergenic
CertiPUR-US and GREENGUARD Gold certified
Allergy sufferers know the importance of a hypoallergenic pillow that can combat things like dust mites, mildew, and mold. The Eden is the softest, coolest, and most luxurious offering by Coop Home Goods featuring gel-infused memory foam and a microfiber fill blend. The gusseted design was built for edge-to-edge support and an even feel.
The unique adjustable design with ½ lb of bonus fill on the side means you can add or remove fill to match your size and sleep position for your ideal pillow loft. Experience the soft and luxurious feeling of down without harming any animals in this vegan and cruelty-free design. The Eden features cross-cut memory foam that is infused with cooling gel for breathability and temperature regulation.
The Eden has been rigorously tested and certified by CertiPUR-US and GREENGUARD Gold for the utmost safety standards for you and your family.
Gel Pillow Buying Guide
Gel pillows can be individual layers of soft, jelly-like material, infused memory foam, or one single top layer on one or both sides underneath the cover. Memory foam has a reputation for retaining heat, so this soft material is often used to create a cooler sleeping surface that minimizes disruptions throughout the night. Those with allergies may prefer gel because it is often hypoallergenic and resistant to allergens.
Another benefit of this type of material is that it is designed to conform to the shape of the head and neck, offering pressure relief and comfort. Unlike some other materials, it is more durable and resilient, built to withhold its shape over time. Many people enjoy the soft, comforting feel of sleeping on this type of cushioning fill.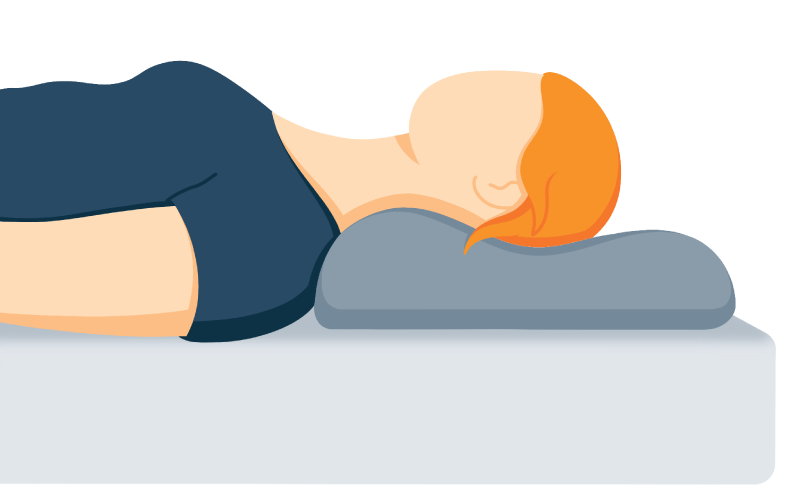 Cool Pillow Types
There are many different types of gel pillows to choose from. Some have layers on the surface so you can experience a cooling touch for sleep. Others have layers built into the interior alongside other types of material.
The warming nature of memory-based foam makes this one of the more common types to have gel materials paired with. This can come as swirls, beads, or a single piece of material amid shredded foam or a single solid piece.
Memory foam may have layers infused with gel, either just on the surface or throughout. Sometimes, these can be removed and other times they cannot. Exterior layers are designed to create a pillow that is cool to the touch while interior layers provide an overall cooling experience.
Shredded foam is a foam that has been separated into many tiny pieces. This creates an adjustable loft so sleepers can find their preferred pillow height based on their unique shape and size. Shredded foam is also known for being more breathable, which can also help with cooling.
Fiber fill refers to individual pieces of memory foam, polyfoam, or down alternative material that have been separated to create a fluffy and adjustable pillow. These pieces are often infused with gel swirls or beads to offer more cushioning and temperature regulation.
Many memory foam pillows are one solid piece of foam that conforms to the shape of the head and neck. Individual layers are when the material is separated into strips or is shredded for a more traditional feel. This also enables sleepers to adjust the loft and find the optimal height for their needs.
Who May Need This Product?
While many people love the cooling comfort of gel pillows, there are some that are particularly fond of this jelly-like material. People who love memory foam but tend to overheat, those who sleep on their sides, allergy sufferers, and pregnant women are all drawn to this type of material.
There's nothing worse than resting your head on a comfy surface only to find your face on fire an hour or two later. Overheating is a serious problem many sleepers face, and is especially common when sleeping on memory foam. Thankfully, many companies have addressed this issue by infusing products with cooling materials.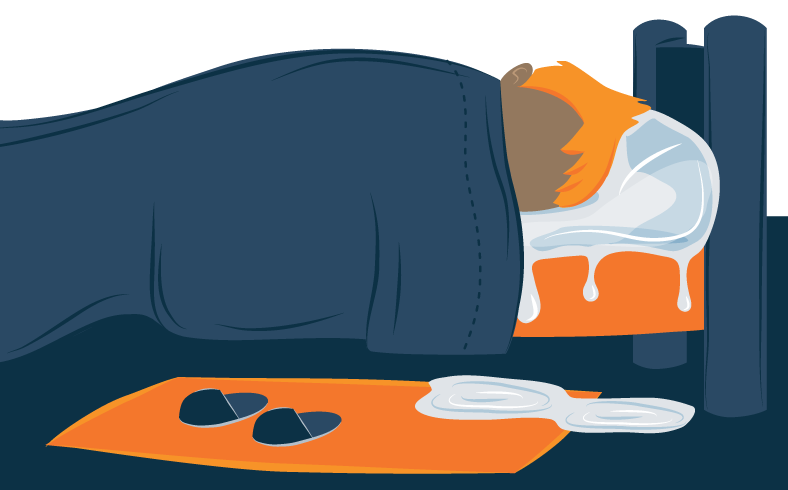 Side sleepers face unique needs when it comes to keeping the head and neck aligned with the spine. A surface that is too high or too low can cause problems, and many find excess pressure can develop on the side of the face and neck. A conforming pillow with soft materials is one way to address these issues.
Latex, down, and other materials may offer comfort and support, but they can also bring other unwanted elements for those with allergies. Many gel pillows are built to be hypoallergenic, resistant to dust mites, mildew, and mold. This may help to address the issues that many individuals with allergies face.
Pregnant women experience unique needs when it comes to sleep. Side sleeping is recommended during pregnancy and many expectant mothers are prone to overheating. Gel pillows can be used under the head, between the legs, or underneath the growing belly to provide cooling comfort and support.
Gel Pillow Buying Considerations
Buying Considerations
Before shopping for any sleep product, it's important to consider what your individual sleep needs and preferences are. With so many options to choose from, it can become overwhelming to navigate, so it helps to have some knowledge about what to look for before you begin.
Sleep Position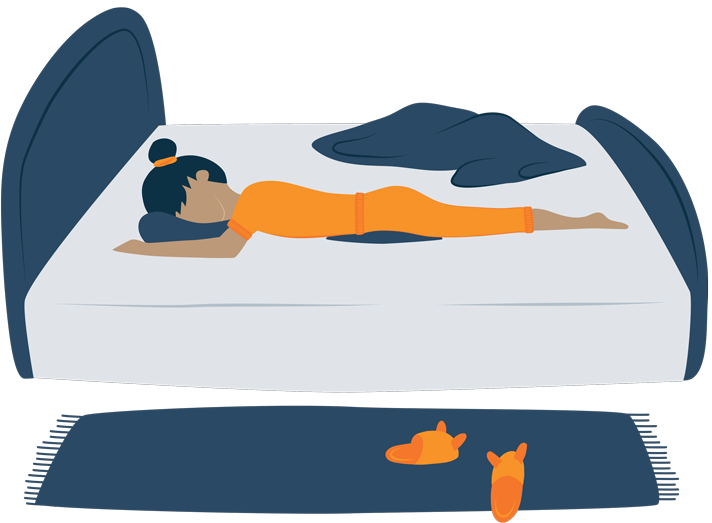 Your sleep position is one of the key factors when it comes to selecting a pillow. Back and stomach sleepers should look for a lower loft that can support the head and neck while keeping the spine in optimal alignment.
Side sleepers often need something slightly thicker. This position can leave a lot of space between the head and the mattress, so it's important to have a higher loft to fill in this extra room. Side sleepers also are more prone to experiencing excess pressure on the head and shoulders, so a conforming pillow is best.
Type of Cover
The cover is the first thing that comes in contact with your face, so choosing a soft and hypoallergenic material is key. Look for breathable, cooling materials that allow for airflow. Having a cover that can be removed for machine washing and adjustability is also desirable.
Distribution of Fill
Many pillows made from memory foam have a single, solid piece, but others have shredded foam or fiber fill. For conforming pressure relief, one solid piece works well but has the disadvantage of not offering an adjustable loft. Shredded fibers allow for adjustability and airflow throughout.
Form (Shape)
Similar to standard models, gel pillows come in many shapes and sizes. Knowing which to choose will depend on your sleep position and needs. Standard shapes are flat and even, while curved shapes cater to those with aches and pains.
Traditional: Many people are looking for a traditional shape that is flat and even. This is a standard pillow shape that caters to most sleepers, but can also be infused with gel for cooling and contouring support. Traditional models come in different sizes like Standard, Queen, and King.


---

Curved: Curved designs are also known as orthopedic pillows and feature two curved sides with a dip in the middle. This shape is designed to accommodate the natural curves of the head and neck. Many people who struggle with aches and pains benefit from an orthopedic shape.


---

Convoluted: For greater breathability, convoluted pillows have an egg-crate design that allows air to flow freely throughout. For those who are very prone to overheat, this design enhances the benefits of cooling gel. Some feature tiny pinholes that allow trapped heat to escape.
Reversibility
Some pillows feature cooling gel on one side and regular memory foam or other material on the other side. This allows users to select the side based on the feel and desired temperature.
Size
These pillows come in many different shapes and sizes to accommodate the various needs of sleepers.
Size
Dimensions W x L
Pillowcase
Additional Notes
Specialty
20" x 12"
Specialty
Most orthopedic and curved designs are smaller than Standard sizes.
Standard
20" x 26"
20-21" x 30-32"
This is the most common size and works well for Twin beds and compact travel.
Queen
20" x 30"
20-22" x 30-34"
This is the next most common size. Those who like extra space prefer Queen-size to enable them to move around at night.
King
20" x 36"
20-21" x 36-41"
King-size can accommodate those who toss and turn. This works well for lounging too.
Body
20" x 48-54"
(Length varies)
Varies
Body pillows are great for use as backrests or between the legs for side sleepers. Pregnant women also benefit from this size.
Price Range
Just like with other bedding, the price can vary widely depending on the materials used, the fill, size, and other features. For a Standard size, you can expect to pay anywhere from $30 for basic features up to $60 or more for memory foam. Shopping around is the best way to find all of the features you are looking for to meet your budget.
Firmness Level
Firmness is another factor to consider. Similar to mattresses, some people prefer a firmer sleep surface while others prefer soft. Those with aches and pains may benefit from a firmer choice to keep the head and neck in alignment, preventing a common source of pain.
Warranty
Having a warranty is a great feature since it brings peace of mind that if something goes wrong with your product, you can have it repaired or replaced free of charge. Some companies offer this feature, so be sure to look for this in the product listing or speak to a customer service representative if you're not sure.
Sleep Trial
The sleep trial is a period of time that companies allow customers to test out their products. During this period of allotted time, if you are not completely satisfied with your experience, you have the option to return the product for a full refund.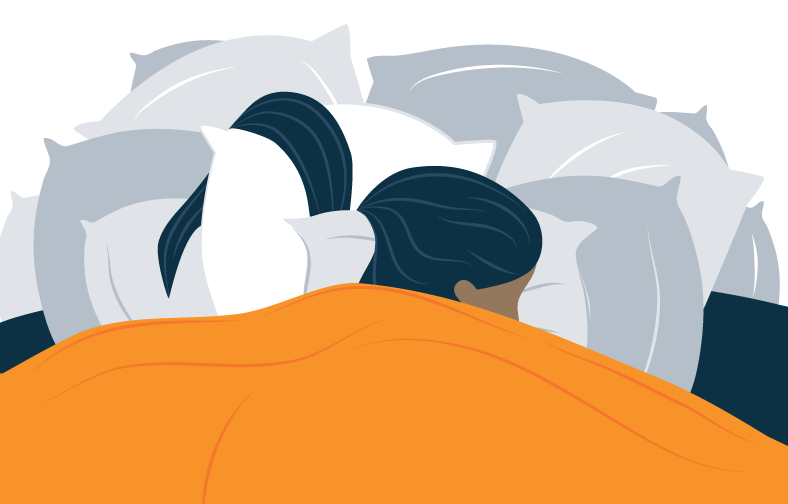 Break-in Time
Most pillows have a period of adjustment when your body has to get used to the feel of sleeping on a new surface. Memory foam starts out feeling firm but softens over time, so it could take a couple of weeks before it begins to feel soft and conforming.
Gel Filled Pillow: Pros and Potential Cons
Different materials work for different people, and not everyone will love the jelly-like feel of a gel. Testing out different pillows is one way to determine which type you prefer, or you can take advantage of the sleep trials that many companies offer.
Benefits
If you struggle to fall asleep or toss and turn throughout the night because you're too hot, the addition of cooling gel could be a solution. Research has pointed to the fact that our bodies prefer being cool at night and that this could help promote better rest. A cooling pillow may be one way to promote better sleep.
For many people, their pillow is the key to a better night's rest. Too hard, too soft, too hot, too cold, too high, or too low. These are just some of the many complaints people have when they lay their heads down at night. Finding the right products may significantly improve the quality of your sleep.
If you are sleeping on a surface that is too soft or not the right height for your frame, this could cause your head and neck to be in poor alignment with your spine. This is one of the most common sources of morning aches and pains. You need to find a pillow that supports your neck properly and relieves the pain.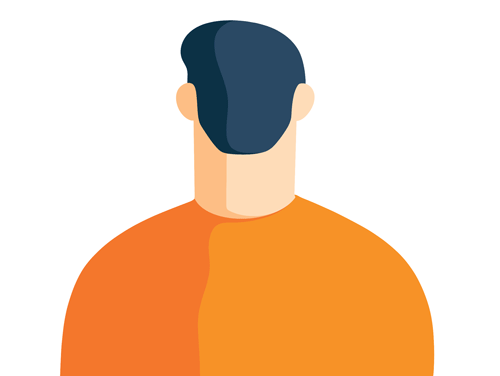 Potential Drawbacks
Memory foam is one of several materials that is known to give off that "new product" smell. This is due to some of the chemicals used in manufacturing and shipping. While this odor is unpleasant, it should dissipate quickly with proper airing out and ventilation.
Durability is important if you want your product to last for a long period of time. Lower end materials like inexpensive polyester wear out more quickly and should be replaced every 6 months. Higher quality memory foam and gel-based materials may last longer with proper care.
Frequently Asked Questions About Gel Pillows
When should I replace my gel pillow?
Depending on the type of materials, it may last for several years. Many companies have estimated time frames on how often their products should last, but it also comes down to preference. If you notice that your pillow is losing shape and no longer supportive, it's good to replace it.
What can customer ratings indicate?
If you're not entirely sure about a product, check out the customer ratings and reviews. These can give you a good idea of whether a product meets its claims. Customers often share how a product feels, durability, and other feedback that may help you in making your decision.
Is an additional pillowcase necessary?
Some companies include a pillowcase, especially if the product comes in a specialty size. It's always a good idea to have a couple of extras as back-ups in case one is dirty and needs to be washed. Always use a pillowcase to protect your pillow from the oils on your skin and to reduce potential allergens.
Conclusion
Change your pillow, change your life. Okay, maybe it won't change your life, but it could significantly improve the quality of your sleep at night. Nobody wants to toss and turn all night or lay their head on an old, worn-out surface. If you struggle with overheating or wake with aches and pains, a gel pillow may help.
With so many options to choose from, it can be a little daunting. We've taken the guesswork out by giving some of the top-rated pillow choices on the market with some great features. If you're still not sure, check out some of the customer reviews and don't forget to leave one for others once you've found your new pillow.
Our team covers as many areas of expertise as we do time zones, but none of us started here as a so-called expert on sleep. What we do share is a willingness to ask questions (lots of them), seek experts, and dig deep into conventional wisdom to see if maybe there might be a better path towards healthy living. We apply what we learn not only to our company culture, but also how we deliver information to our over 12.7M readers.
Sleep research is changing all the time, and we are 100% dedicated to keeping up with breakthroughs and innovations. You live better if you sleep better. Whatever has brought you here, we wish you luck on your journey towards better rest.