Transparency Disclosure – We may receive a referral fee for products purchased through the links on our site...

Read More

.
Whether you live far enough north that it is sunny 24/7, or you just prefer to sleep through a 5 am sunrise, you've probably thought about getting a pair of blackout curtains for your bedroom. Some people even use these curtains to reduce glare in a theater room, to save energy on cooling, and to add additional privacy. With so many uses for blackout curtains, different features may be desired for different purposes.
That's why we put together our list of best rated blackout curtains to help you take advantage of the light in your home–on your terms.
7 Top Rated Blackout Curtain Reviews
Nicetown –
Best Light Blocker
Wrinkle resistant
Three lengths available
Thick, triple-weave polyester
Blocks up to 99% of light
19 color choices
Machine washable
This wrinkle-resistant product is available in three lengths, making it ideal for both half windows and sliding doors. Made with thick triple-weave polyester, the fabric is made to block up to 99 percent of light while insulating from heat and cold, potentially helping you save on your energy bill.
Available in nineteen colors, this material should block out light, helping protect your furniture and artwork from sun bleaching, while easily sliding open when you want to welcome the light. Additionally, this product is machine washable, so if your home is prone to dust or if your kids like to wipe their sticky fingers on the curtains, you should be able to throw them in the wash without too much worry.
Reviewers mentioned this product may even help mute the sound from noisy streets and neighbors.
Additionally, the product should block the light best in darker colors when used in conjunction with a curtain rod that sits closer to the wall. The more space left between the wall and fabric, the more potential for light to sneak in. When used correctly, customers should be able to expect shelter from light, heat, and even some noise reduction.
Denconovo –
Budget Friendly
Budget friendly
Single panel
20 color options
Insulating
High quality metal rungs
This budget option is sold in one panel per package, which is nice for when you only need to cover up a single window, or when you need an odd number set. Available in twenty colors and three styles, this product should be able to fit most windows without detracting from careful designing.
Denconovo has designed its material to reduce both light and heat, which should help insulate the room and extend the efficiency of your air conditioning. Even the reviewers in hot desert climates were satisfied with the heat reduction. Soft to the touch, reviewers said this product was great for baby rooms by helping naptime last a little longer and providing a cozy feel to the nursery.
According to Deconovo, these curtains work best in darker colors, and the black option was certainly a favorite. However, reviewers mentioned that the lighter shades still got the job done and reduced light remarkably well.
Additionally, even though this product comes at a budget price, you shouldn't be getting budget quality. Reviewers were satisfied with both the high-quality reinforced metal rungs and the thick fabric that helps these curtains stay in place without wearing out.
HLC.ME –
Energy Efficient
Insulating
Blocks 100% of U.V. rays
Energy efficient design
Noise reducing
Machine washable
Wrinkle-resistant
This decorative product was designed for insulation. With a stylish lattice print available in ten colors, this material should keep heat and light out at an attractive price. The secret is their lined, dense triple-weave fabric.
While the white lining reflects light away from the window, it also blocks heat and 100 percent of U.V. rays, meaning you could save up to 30 percent on your energy bill monthly. If that weren't enough, these heavy curtains were designed to reduce noise transfer from both inside and outside your home. So both your noisy and nosy neighbors shouldn't be able to intrude on the privacy of your home.
This product is available in eight sizes, so it should be a good fit for any window in your home, and if you are as impressed as most reviewers, you may consider getting multiple pairs. For those with dust allergies, you should be able to easily toss them in the washing machine and, though they are wrinkle-resistant, they can be ironed as well for a meticulously smooth finish. The product is meant to block light, but it shouldn't be as stiff as other options, instead offering a satiny finish that is soft to the touch.
Full-lengt
100% polyester
Eco-friendly finish
Energy efficient design
Stylish accents
These long curtains are great for full-length windows or sliding glass doors and come in navy or dark gray. Our choice for quality, this product is made from 100 percent polyester with an eco-friendly finish, rather than a chemical coating like some other brands. This should reduce some of the chemical smell that often accompanies new textiles.
The unique bronze metal eyelets and the matching fabric tie-backs add a stylish touch to an otherwise functional product. Reviewers love these curtains for their performance in reducing sunlight, especially in the morning when bright light tends to penetrate every corner of a room. Even customers who frequently work graveyard shifts mentioned these sheets made sleeping during the day a normal experience.
Additionally, this product is a few inches wider than other standard curtains, meaning those large bay windows should be no match for your new product. According to Acelitor, this product should even reduce heat loss in the winter and insulate against warmth in the summer, helping customers save money year-round, while facilitating a comfortable indoor environment. Whether you need to just sleep in a little later, or the once-temping natural lighting has become a temperature control nightmare, this could be the product for you.
Wontex –
Easy Maintenance
Easy to clean
Soft and durable
Wrinkle-free
Multiple color and size options
Triple-weave fabric
Whether you have children who love to paint outside the lines or your home is just prone to dust and dirt, this fabric is one of the easiest to clean that we have found. The polyester material is both soft and durable, meaning no matter how many times you need to throw them in the washer, they should maintain both their functionality and their color.
Though it was created to be wrinkle-free, this fabric should be able to withstand an iron when necessary and should even be able to tumble dry on low, meaning washing this product doesn't need to be an all-day affair. Though they are easy to maintain, these curtains are also functional and attractive, according to reviewers. As it is available in sixteen sizes and twenty-one colors, it would be difficult to find a window this product couldn't cover.
When it comes to their ability to block out light, Wontex pulled out all the stops. While they supply the necessary tightly woven triple-weave fabric, they have also woven in black yarn in the center to block out any sun rays that could potentially make it through, and reviewers noticed the difference.
BGment –
Best Fabric Colors
38 color options
Reduce up to 99% of light
Matching tie-backs
Budget-friendly
Lightweight
This product is available in an astounding thirty-eight colors, and though that alone may be enough to make this list, the good news doesn't end there. Their curtains are also available in a wide assortment of sizes, so you should be able to not only match most decor styles, but also most windows in your home. It seems to be the ideal one-stop-shop for bright homes with lots of color inside.
While these blackout curtains should reduce up to 99 percent of light, they are also equipped with matching tie-backs to allow light in when nap-time is over, or to supply the healthy morning burst of bright light to sync your circadian rhythm. For an affordable price, it would be hard to find a better option in such a wide variety of colors.
Reviewers love that this seemingly lightweight material stays in place, even on windy nights or when used with a fan or air conditioning unit. While some curtains let in traveling beams of light from passing cars, this product should do a great job of creating a consistently dark sleeping space that shouldn't wake you or your suspicious pets in the night.
H.Versailtex –
Most Innovative
Linen
White-lined
Light reflecting
Waterproof and rust-free
Machine washable
Sound blocking
The linen design on these white-lined blackout curtains is both stylish and effective, and for a nice change, you should be able to finally keep light out without having to choose heavy dark colors. These curtains function by reflecting light, rather than by blocking it out. The linen design is available in five attractive colors and the textured appearance looks more expensive than it is, according to reviewers. This product should be great for those who want the option to block out sunlight without sacrificing their breezy design theme.
If that wasn't enough reason to add to cart, the metal grommets are also resistant to rust, and the fabric is waterproof. Whether you live in a humid area or your dryer-unit creates a sauna effect, these curtains should be able to tough it out without wearing out. If they get a little dusty or you accidentally spill on them, you should be able to put them in the washing machine without having to worry.
Reviewers especially love that this product blocks noise so remarkably well. Even those who live close to the road mentioned the thick fabric functioned like a sound barrier and helped them sleep soundly.
What Blackout Curtains Are and Why They're Important
What is a Blackout Curtain?
Blackout curtains were originally made popular in Europe during World War II. When night raids became an increasing threat, laws mandated that homes, apartments, and any other building used blackout fabric to block indoor light at night and hide an entire city from the view of bomber planes. Even car headlights and street lamps were covered, and while it must have been entirely inconvenient, the effort may have saved lives.
Today the thick curtains are used as a window treatment to block out the sun to cool homes, reduce light while trying to sleep, and in some cases to reduce noise transfer.
Types of Window Treatments
Drapes – While the word is sometimes used interchangeably for curtains, drapes are usually made with thicker fabric, reach the floor, and are often lined to block out light more easily. Drapes are often used to partially or completely block light and are most commonly used in bedrooms.


---

Shades – Shades are also used to block sunlight, however, rather than hanging from a rod, the fabric can be lowered or raised by pulling a string to either roll or gather the materials. Shades are usually one solid piece of fabric.


---

Blinds – Blinds are like shades in that they can often be raised by a string, however, their main characteristic is that they are slotted, and often made of plastic or vinyl. Blinds can be opened and closed by maneuvering their position, rather than by raising and lowering them.


---

Curtains – The window treatment we discuss in this article, curtains hang from a rod and can be drawn closed or pulled open to allow light. They generally come in panels and are available in a variety of dimensions. While traditionally curtains are lighter than drapes, the terms are often interchangeable and "blackout curtains" is a more common term than drapes.
Blackout vs. Room Darkening Curtains
It is important to mention the difference between curtains that merely reduce light, and true blackout curtains, which should be designed to completely block out light. For those who use curtains to save money on energy, the difference may not be stark, however, for those who need to sleep during the day, this distinction could make a big difference.
Many room darkening curtains are marketed as "blackout", and consumers should be wary of products that aren't lined, don't reach the floor, or seem too thin, especially if they come solely in light colors. Even black materials may not effectively reduce light if they are not tightly woven, do not have a lining, or meet the necessary dimensions for your space.
We recommend looking for products that have either a white or light-colored lining to reflect light, as well as a dark or thick fabric layer to block any light that may make it through. While some companies have managed to create material that should effectively block light in a light fabric, these generally need to be much thicker to be useful.
A good place to start is by using the flashlight from your phone close to the fabric to see if it shines through. If you can see the light, it is a safe bet that the full effect of the sun will be able to penetrate the material. When ordering online, read reviews and look at the photos to determine if the product will be able to function in your intended space.
While a small bathroom on the north side of a house may not need as thick a material, east side bedrooms with large windows may need extra protection, especially as the sun rises in the morning.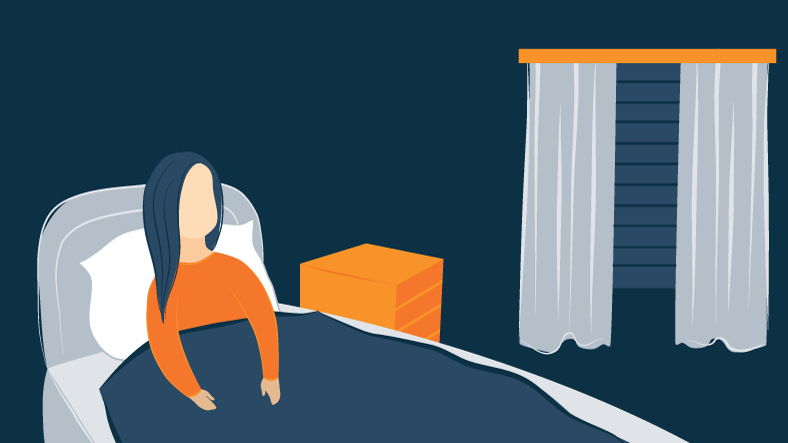 Benefits of This Type
While true blackout curtains usually cost more than thinner alternatives, they tend to do a better job of blocking light and should generally last longer before they wear out. This is because the material tends to be thicker and as they are designed to be in direct sunlight most of the time, they should be able to withstand bleaching or wearing effects.
Even budget curtains are not necessarily something most people want to be adding to their shopping lists every month, so paying more upfront may be worth it when compared to frequently buying a new pair due to fading or ineffective performance.
Blackout curtains are some of the best options for helping customers save on energy bills. Sunlight can carry a lot of heat and in small apartments where a little light can raise the temperature quickly, blackout material could potentially make the efforts of your air conditioning go further by helping keep the temperature regulated.
Despite common stereotypes, sleeping during the day isn't just for the lazy. Shift workers, babies, new mothers, and those in areas like Alaska where it can be bright for months could each benefit from the light-blocking abilities of a blackout curtain. In these circumstances, blackout material should help create a dark environment that helps you fall asleep.
Some research suggests resting in a dark environment could help you fall asleep easier because it facilitates melatonin production and could even increase sensitivity to insulin, an important risk factor for type two diabetes.
Some UV rays can pass through even closed windows. For baby rooms or those with sensitive skin, a set of blackout curtains could be an important protective factor.
Some heavier products could even help reduce noise pollution from noisy streets or loud neighbors by creating an absorbent sound barrier.
Who Can Benefit From Light Blocking?
While most of us could benefit in some way from light-blocking curtains due to the medical benefits that naturally occur from sleeping in darkness, some cannot live without this kind of environment. A few examples are those with circadian rhythm disorders, shift workers who sleep through the day, and infants or toddlers who take naps.
St. Louis Children's Hospital recommends daily naps for toddlers up to age 3, where it should be replaced with structured quiet time. Their experts say that these naps could help toddlers sustain attention spans and avoid mood swings during the day, but they should also help the children sleep through the night.
As good as the advice sounds, most who attempt to follow it know that naps don't always happen without a fight. Creating a cool dark space may help the little ones go down easier each day and make the nap feel less confusing.
The same goes for adults who need to sleep during the day. Blackout curtains are a great way to keep a room cool and dark and prevent the rising sun from resetting the circadian rhythm each morning just as you try to catch some Zs.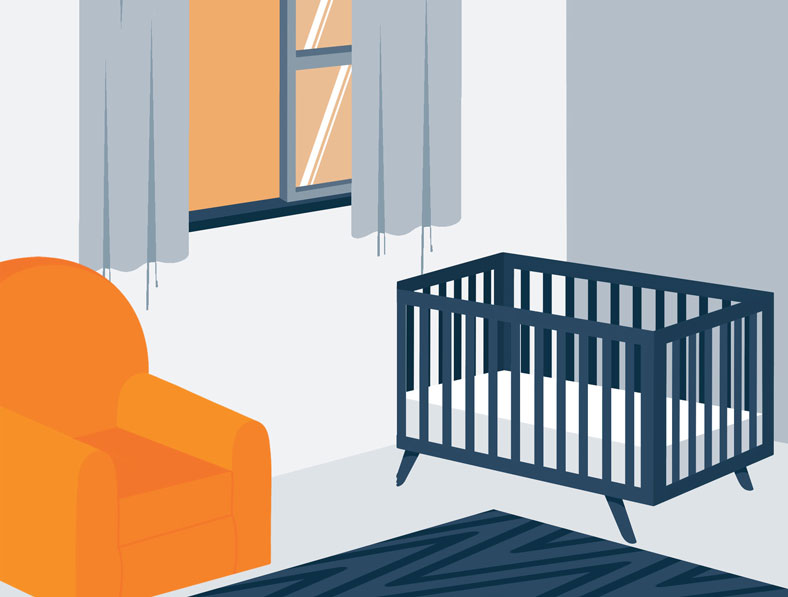 Buyer's Guide - Items to Consider
Curtain Size
Curtains come in a variety of sizes and for blackout options, we recommend buying a product that will cover both the top of the window, the sides, and extend at least a few inches below the sill. If the window is floor-length, you will likely want the curtain to reach the ground to prevent any light from escaping.
Window Size
Oddly shaped windows don't need to be a nuisance as many of our recommendations come in a variety of sizes that should fit most windows. However, some may require you to order more than one or two panels to cover the window without any light escaping. Be sure to check the dimensions before you order.
Attachment Method
One of the most common mistakes customers make with blackout curtains is mounting them too far away from the wall. Many curtain grommets are designed to sit four to five inches away from the wall, creating space for light to shine through. We suggest looking for adjustable grommets and rings that hold the curtain as close to the wall as possible.
Fabric and Materials
The best fabric for blackout curtains largely depends on user preference, but it may be important to consider materials that are wrinkle-resistant, hypoallergenic, easy to clean, or resistant to fading to make the most of your purchase.
The lining in blackout material generally consists of a thin foam layer across the fabric to help absorb light and create an opaque effect on the fabric. A two-pass lining means the fabric was coated twice in a thin layer of foam, making it less expensive than the three-pass lining. These products generally should block out light much better than non-blackout curtains, but not quite as well as a three-pass curtain
Three-pass lining is ideal for light-colored blackout curtains as the black foam coating should negate any translucence in thinner or lightly colored fabric. This process is more expensive than two-pass lining as it requires a third layer of foam to create an opaque effect on the fabric. When using dark-colored curtains, some feel that the third pass is unnecessary, but this factor is largely open to user preference.
Design and Color
In general, blackout curtains function better in solid colors with darker fabric, as it should reduce the amount of light transfer through the fabric, and absorb excess light rather than reflect or filter it. In higher-quality three-pass options, however, you may not notice as much of a difference between color options.
Cleaning and Maintenance
Most products should have care instructions included in the packaging, and we recommend closely following the provided instructions. While many of our options are machine washable and safe to iron, some are dry clean only and should only be hung to dry and pressed with a cool iron.
As most are made from polyester, excess heat may not be a good idea when spot cleaning or pressing out wrinkles. If you are shopping for curtains in a place that is prone to spills or stains, such as a kitchen or playroom, we recommend going with an easy to clean option.
Price
While most of our recommendations are in the affordable range, some options may be more expensive due to three-pass foam coating, or other features such as fade resistance or wrinkle resistance. Before spending a fortune on a new set of curtains, it may be a good idea to make sure your purchase will last.
Trial Period
Some products may offer a trial period so you can ensure you made the correct purchase for your needs. Be sure to determine the terms and conditions of returns before you buy a product you are unsure of.
Frequently Asked Questions About Blackout Curtains
Do they really help with sleeping?
While the functionality of each product may depend on user preference, sleeping in a dark room has benefits that extend beyond the realm of comfort. For anyone who has ever tried to sleep through an early sunrise, the answer to this question is obvious, but there is science to back it up.
The sunrise is meant to wake us biologically and trigger the release of hormones that keep us awake. When you can block out that effect, you should be able to sleep longer.
Does it help keep a room cool?
Some products will perform better in this arena than others, but blackout curtains generally should work to prevent sunlight from heating a room. While they aren't magic and cannot draw heat from a room, many products should be able to prevent a room from significantly heating due to the sun.
However, darker fabrics should function better in this arena as they more effectively absorb light rather than filtering or reflecting it. Some companies even say they could help reduce your monthly energy bill by helping your air conditioning go further.
Conclusion
When it comes to purchasing a new set of blackout curtains, the results and reviews often speak for themselves, but with such a wide variety of purposes and functions, performance widely depends on user preference.
We put together a list of the best functioning curtains we could find to serve a variety of needs, but we recommend determining exactly what your needs are before making a purchase. Our article should help to point you in the right direction. Whether you are a shift worker, a light sleeper, or someone just trying to get your baby to take a nap, there should be an option for you on our list.