Comfortable sleeping is pivotal for getting a good night's rest. If you frequently wake up in the night feeling too hot or too cold, you may need to switch up your bedding to better suit your needs.
Various factors like climate, age, medical conditions, and snoozing alone versus alongside a partner could affect how comfortable you feel under a comforter versus a blanket.
Generally, comforters will be warmer than blankets because their filling provides additional insulation, as blankets are typically only made with a single layer.
Below we'll detail the variations between a comforter versus a blanket and how to know which is best for your needs.
How Many Layers Do You Need?
If you get chilly easily in the night or wake up cold and uncomfortable, you may need a warmer cover on your bed. Comforters filled with down feathers or alternative down are known for their warmth, as they hold additional loft (fluffiness) between the outer fabrics. While down comforters are thick, they are typically lightweight, allowing you to layer up if necessary without feeling heavily weighed down.
Get More Info: Top Rated Comforters
Waking up hot and sweaty is an awful feeling in the middle of the night; if this is a frequent issue, single-layer blankets might be a better option for you to prevent overheating.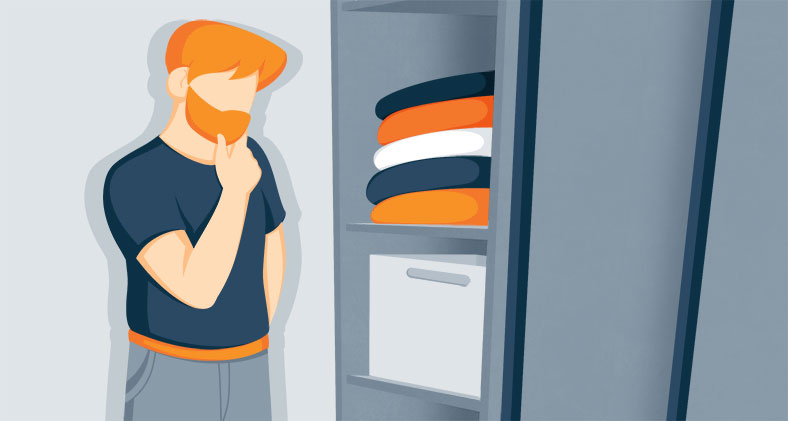 Differences Between Blankets and Comforters
A comforter is made with insulation between two layers of fabric, and a blanket is made of a single layer. However, the aspects detailed below are worth considering.
Filling
Comforters are commonly filled with natural down like goose or duck feathers or alternative-fill including cotton, polyester, wool, or silk. Natural down can be incredibly comfortable and warm, but alternative down could offer just as much warmth and loft for people concerned about animal welfare.
View Our Guide: Best Down Alternative Comforters
A blanket is a single layer of fabric. These are great for warm sleepers who prefer less insulation, but still excellent for layering during colder nights. Further, layering could be a good idea for individuals who experience hot flashes, so you can go to bed warm and toss off layers in the night as needed.
Warmth Level
Natural duck and goose feathers are well known for their insulation capabilities, so if you run cold and enjoy being bundled up warm at night, a down-filled comforter should be an excellent choice.
Blankets are great if you prefer a cover with less warmth, as a single layer of fabric won't hold as much insulation as a down fill. Additionally, blankets work well when you anticipate the temperature changing throughout the night and need to peel off layers as needed.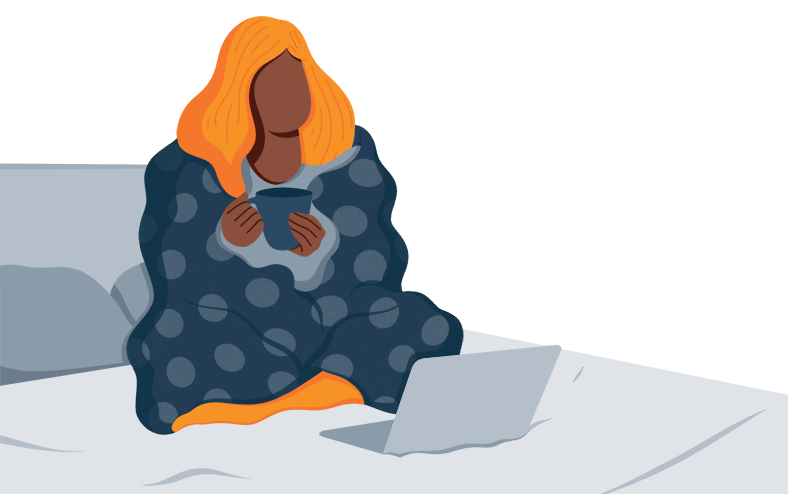 Storage
Climates with more significant temperature changes between the summer and winter months mean you'll likely need a change in bedding to accommodate the weather, so you'll need to find storage in the off-season.
Storing down comforters could be a challenge as they have significantly more loft than a blanket. If you're concerned about space, you could opt for blankets instead, layering them as needed. Single-layer covers should store nicely as they'll typically easier to fold and fit into smaller spaces.
Care
Looking after your covers with care is wise to ensure longevity. Before washing a comforter or blanket, be sure to read the label for instructions on washing your product. Down-filled comforters may require dry cleaning or gentle cycles to protect the soft fill.
Blankets are often made of more robust fabrics but may still require particular washing depending on the label in order to be carefully laundered.
Resistance to Dust Mites
Unfortunately, the filling in comforters that works so well for retaining warmth could also trap dust, making it an excellent breeding ground for dust mites. Individuals with allergies might experience irritation, such as sneezing, coughing, or a runny nose after dozing under a fluffy comforter.
The woven fabric that blankets are made of can help prevent dust particles from sneaking inside. If you do use a comforter, putting it inside a zippered cover and following proper washing and care instructions could help protect it from dust mites.
Price
Depending on what fabrics are used in a comforter or blanket, the prices vary considerably. Comforters can cost anywhere from $50 to a couple of hundred dollars due to high-end materials and delicate filling.
Blankets are generally more affordable than comforters because the construction is often simple and the fabrics less expensive. When looking for a moderately priced cover, layering a couple of blankets could provide a good option that shouldn't break your budget.
Frequently Asked Questions
What is a comforter blanket?
A comforter blanket is a fluffier, thicker blanket with an alternative filling for insulation. This middle insulation should work to keep you extra warm without using natural feathers.
When choosing a product, if you're seeking a soft, luxurious feel, microfiber is an excellent material that provides an affordable option. Microfiber has high breathability, meaning you shouldn't overheat, and the material is naturally wrinkle-resistant. Further, the fabric offers a substantial value as it's made with strong fibers that should last a considerable amount of time.
Additionally, some comforter blankets are reversible, making them great for kids if they enjoy changing up their bedding. Though these covers tend to have a higher loft than regular blankets, they definitely lean more toward the blanket category than comforters.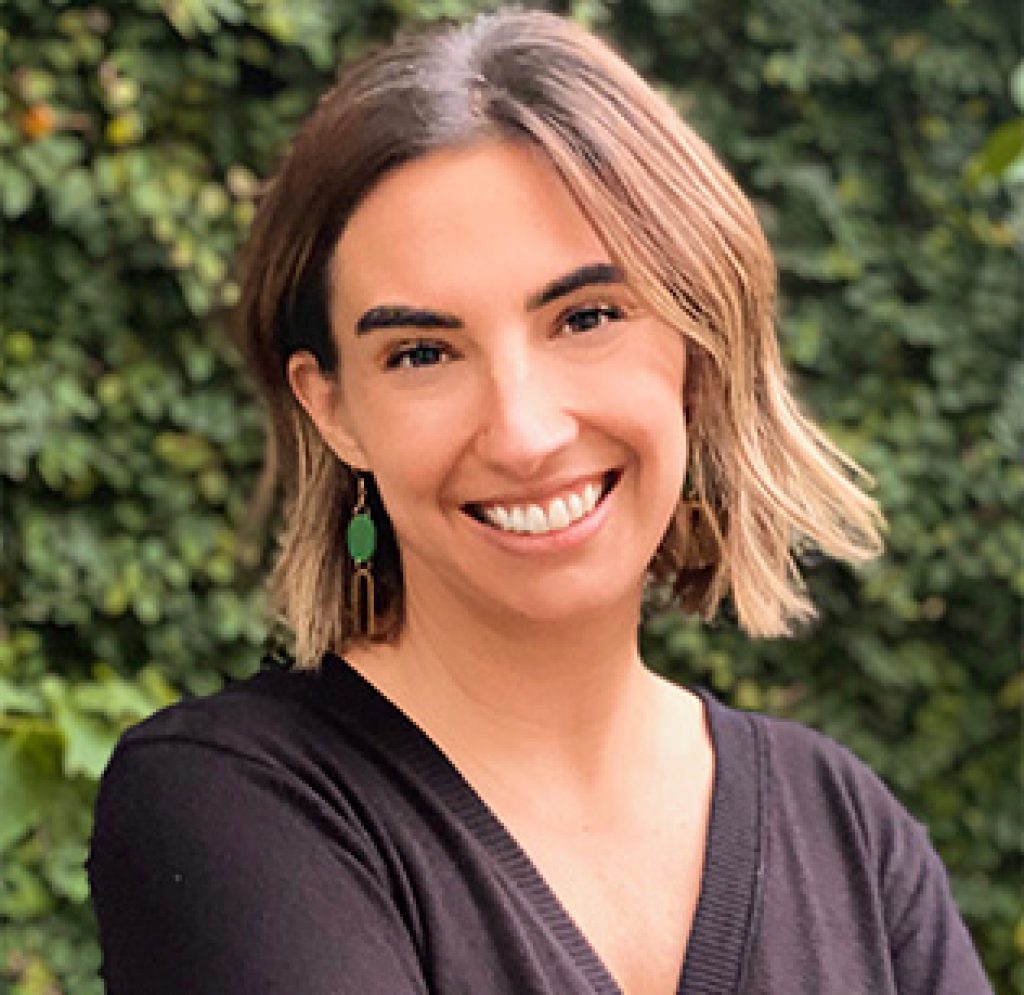 Rachael Gilpin
Content Writer
About Author
Rachael is a content writer for Sleep Advisor who loves combining her enthusiasm for writing and wellness.