Transparency Disclosure – We may receive a referral fee for products purchased through the links on our site...

Read More

.
Although sleeping on a cloud is definitely impossible, down blankets can provide that fluffy, floating feeling. Unfortunately, what usually comes with them is a hefty price tag and possible allergies. Luckily, alternatives have made it possible for allergy-sufferers and budget shoppers to achieve that cloudlike sleeping experience.
The world of comforters might seem daunting to enter because there are hundreds of choices out there and terms that are not exactly clear. This list of best down alternative comforter products will clarify those confusing labels and get you closer to dreaming in the sky—or at least pretending that you are.
6 Best Down Alternative Comforters
Linenspa –
Editor's Choice
Reversible design
Multiple color options
Microfiber fill
Lightweight and breathable
Affordable
Reversibility, multiple color options, and a microfiber fill are a few reasons why Linenspa's All-Season blanket is our editor's choice. Perfect for year-round comfort, Linenspa is rated at 300 fill power, so it is lightweight and cool for summer while still providing a comfortable, warming layer during the winter. And, because of the low price, you can purchase a warmer comforter for extreme climates.
It can be used as a duvet insert or a comforter. The loops on the corners and sides keep it secure inside a cover, and the reversible design comes in multiple colors along with classic white. It has a box-stitched design, too, which makes it look attractive on its own.
This is a stellar option for hot sleepers or those who live in warmer areas; the microfiber filling combined with the lower-rated fill should prevent overheating while still having that cozy, fluffy feeling.
Utopia Bedding –
Budget Pick
Budget friendly
Corner loops for easy cover attachment
Machine washable
Box-stitched design
Utopia Bedding is a kind of down alternative comforter that has a great mixture of affordability and comfort. The simple box-stitched design and piped perimeter create a plushy look. Although this was designed to be used as in insert with the four corner loops, it could easily be used on its own.
The cover uses a microfiber material that will help keep cool during the summer and is filled with Siliconized Fiberfill that is extremely soft. At the price, it is a steal and should perform well as an extra cozy layer on any bed in your home.
This product is machine washable, but make sure that you follow the instructions listed on the tag; some who have purchased this product found some damage after washing. Being careful while washing and drying will likely help it last as long as possible, and shaking and rotating it regularly should keep it fluffy.
KingLinen –
Machine Washable
Hypoallergenic
Machine washable
Temperature regulating
Poly-fiber fill
Looking for a classic, white insert down alternative comforter that is easy to clean and refluff? KingLinen is an awesome option that ticks all those boxes. This blanket is filled with a light, hypoallergenic poly-fiber fill that stays cool in the summer and adds a little warmth in the winter.
Because it comes tightly rolled in its packaging, it might need some time and a little work to be refluffed. A few minutes in the dryer on low might also do the trick. A huge plus about KingLinen is that its design is machine washable, meaning that you don't have to worry if you spill your coffee in the morning or a drip of ice cream at night.
When washing, be sure to use the delicate cycle, wash with cold water, and dry on low to keep your comforter lasting for years.
Superior –
Hypoallergenic
Hypoallergenic
Polyfill
Breathable
Wrinkle resistant
A big reason to buy a down alternative comforter is due to allergies that can come with using feathers. Superior is an allergy-friendly blanket, using a cloudlike polyfill to keep you cozy. This product is a baffle box construction and is a neutral white, making it great for inserting into a duvet cover because it will not show through or on its own as a comforter.
Superior is designed to remain breathable but stays warm, making it a great selection for all seasons. The cover is a thin yet durable microfiber that dissipates heat and is wrinkle-resistant so that your bed looks fresh even after tossing and turning throughout the night.
It does not have loops or ties to secure it to a cover, but it should not be too much of an issue as long as it has a snug fit inside the duvet.
Equinox International –
Great Quality
Durable design
Breathable
Brushed microfiber cover
Corner tabs to attach to cover
Reversible colors
No one wants to spend money on something that is cheap and breaks down easily. Equinox has all the bells and whistles and is made to last. Rather than being too warm, this product is breathable because it is made with a brushed microfiber cover and filled with hollow siliconized fiber.
The piped edges and square stitching assure that the filling stays in place so that you are not left with cold spots or bunching; evenly spread fill is what makes the blanket comfortable and effective. It also features inconspicuous corner tabs to attach onto a duvet cover, great for those who like to change up the look in their room without spending the big bucks on a new comforter each time.
If you'd rather use it alone, Equinox comes in a few different reversible colors like gray/white, blue/charcoal, and red/white.
Sleep Restoration –
Luxury Feel
Luxurious
Diamond stitching
Double hemmed
Many color options
Warm and cozy polyester
Want to feel like you are sleeping in a luxury hotel each night? Sleep Restoration should definitely get you closer to that. While it may not bring you room service in the morning, it should feel and look luxurious.
This product features a diamond-stitching design, both attractive and practical. While the stitching creates visual interest, it also keeps the fill in place in the pockets that it forms, which is key for having that fluffy and evenly-distributed warmth. The comforter is even double hemmed, so it should last longer, especially with regular use.
This brand offers quite a few different color options, as well, which makes matching existing decor easy. It is made of polyester which tends to trap heat, so while colder sleepers might appreciate the extra warmth, ultra-hot sleepers might want a more breathable fabric to avoid overheating.
Buyer's Guide for Down Alternative Comforters
Down Comforter vs Down Alternative Comforter
"Down" is the light, fluffy layer found underneath the goose and duck feathers that is naturally insulating and keeps birds warm during the winter and cool in the summer. It is often mixed with feathers when used as a stuffing in furniture and comforters.
Down alternative comforters have the same insulating qualities of down but are made with synthetic materials like polyester or rayon or natural materials like cotton or wool.
Want to see more? Check out our full guide for best down comforters here.
Comforter vs. Duvet Insert
There are a couple of different types of blankets you will find out there. One is your regular comforter; this is a blanket that is meant to be used year-round, and no other parts are needed.
The second is a duvet insert that is fastened inside of a cover. Duvets are ideal for those who want to switch out a heavier comforter for a lighter one during the summer.
Need more info? Check out our guide for top rated duvet covers.
Advantages
---
Down is not always environmentally friendly; because it is plucked from birds, some manufacturers have been known to treat them rather poorly. Although it can be possible to buy ethically-sourced down, not all companies will be transparent about where they get it, so there is no guarantee that animals have not been harmed.
---
Down can also be an allergen. Some users find themselves reacting to it, causing itchy and swollen eyes and sometimes forming a rash. There are covers meant to block allergens, but they are not 100 percent effective, so it may be best to use an alternative material instead.
---
Real down can be outrageously expensive. Down alternative comforters use synthetic or more commonly found natural materials that are generally much more cost-effective. Maintenance is also cheaper, as you will not have to go to the dry cleaners every time you need to wash your comforter.
Disadvantages
---
Real down is extremely durable, and after some fluffing, it can return to its original loft easily and last for years to come. Alternative comforters may break down more quickly, especially with everyday use, and might not withstand frequent cleaning as well.
---
Although down alternative comforters can try and mimic the insulating nature of down by packing more in, the fact of the matter is that, well—it isn't down. If you live in an extreme climate, your best bet is going to be a real down material because per ounce, it is usually more effective at warming.
Common Fill Materials
Polyester
Polyester is the most common alternative material you will find because of its affordability and moisture-wicking qualities. It is flexible and variable, so it can be used for different levels of warmth. It can also be lightweight and soft while still insulating well.
PrimaLoft
This is a synthetic material that is more expensive and high-quality than your average polyester. PrimaLoft is manufactured to repel moisture and stay fluffy, so it can be more durable than other materials while remaining lightweight.
Gel Fibers
This down alternative uses a special gel that is designed to get and stay warm to keep you cozy all night long. Gel fibers are often warmer than their alternative counterparts, making it a great choice for cold climates.
Cotton
Cotton is a more natural choice in the alternative category, and it is both affordable and soft. It is not necessarily the warmest, most insulating material, but it can work great for the summer months or as an extra layer.
Wool
If you have ever worn a wool sweater, you know just how warm this fabric is. Insulating, moisture-wicking, and breathable, wool is an awesome choice to stay cozy and comfortable. There are a couple of downsides: wool is very heavy, and can also be expensive.
Silk
Silk, like wool, is expensive but super soft and comfortable. Those who buy a silk fill usually live in climates that are not extreme because it is lightweight and not as insulating as other materials out there.
Fill Power and Warmth
Fill materials are not the only factor in the warmth of your blanket; how much filling is used inside the duvet or comforter makes a huge impact. The industry uses fill volume to measure this, which is how much space 1 ounce of filling takes. If the number is high, it means that it should be warmer, and if it is low, the blanket is likely to be on the cooler side.
800+
These are going to be the hottest and most expensive options. If you live in a place with extra cold winters, these comforters will do the job and probably more.
600-799
For the large majority of people suffering in cold winter climates, blankets in this range will work well. Those who sleep hot might want to choose one closer to 600, while those who sleep neutrally or in an extra cold place will want one near the high end.
400-599
Generally, blankets in the 400-599 category work best for the summer, but extra warm sleepers might be more comfortable with something in this range.
Up to 400
These will not be very warm and probably will not last very long, but in the heat of summer, these comforters will still be plush and soft.

Shell/Fabric Materials
Synthetic Blends
Polyester is probably the most common synthetic out there, and it is often blended with cotton when used as a cover due to its affordability and breathability. Blends keep costs low while providing some of the same benefits that natural materials have.
Organic
Organic materials are going to be among the softest out there. Organic cotton is probably something you will come across often in the organic comforter market. These are an eco-friendly option, but they might also come at a higher price point.
Cotton
In the textile world, cotton is the quarterback on the football team. It is hypoallergenic, natural, and a breeze to care for. For the most part, cotton is pretty affordable and durable; however, some find that it is not as breathable as they would like.
Silk
Extra smooth and hypoallergenic, silk is an option for those who want a light and comfortable fabric that keeps dust mites away. There are many different varieties of silk, but most are expensive and difficult to care for.
Wool
Like silk, wool is expensive but soft and naturally repels moisture. It is pretty heavy, so those who like the lofty, plushness that down alternative comforters tend to provide would probably go with another option.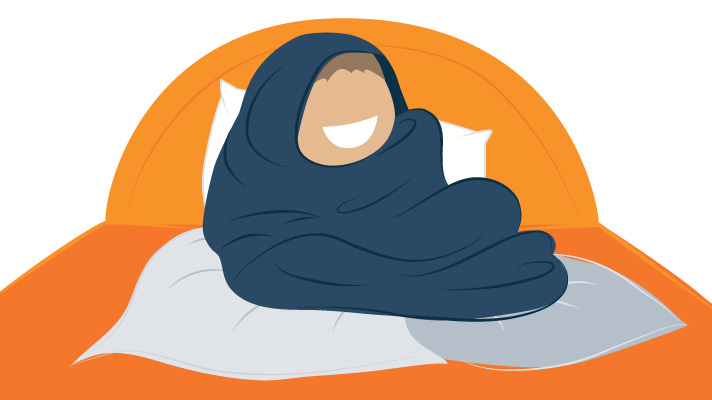 Types of Construction
Diamond-quilted
These down alternative comforters have a diamond pattern on the cover, that is usually sewn all the way through the layers to keep the filling in place.
Baffle box
Baffle box stitches the top and bottom to a thin piece of fabric on the inside of the comforter, keeping the filling in place while giving it some breathing room.
Gusset
Gusset only stitches around the edges of the fabric like you would see in a regular blanket. The filling can move freely but may eventually form clumps which reduce effectiveness.
Sewn-through
These blankets have stitching that goes through the top, filling, and bottom layer forming little pockets. They tend to lose fluffiness easily.
Additional Considerations When Buying Down Alternative Comforter
Price
Expense is always a factor—your 800 fill power, baffle box, organic-cotton-filled comforter is going to cost you a pretty penny. Think about what you really need for your situation. While some may be expensive, they can be an investment that has the capacity to last for years.
Style
Looks definitely matter too! While some may be inserting a duvet into a cover, others might be using comforters that you will look at every day. Some comforters are stitched with designs (like diamond-quilting) that keep it looking fluffy and comfortable.
Quality Materials
This generally aligns with price; as the comforter gets more expensive, the quality often improves (although this is not a hard and fast rule). Quality comforters should last for years when taken care of, extra important if you use them all-year-round or have long winters.
Comfort
Most who are in the market for a down-like blanket choose them because of the lightweight warmth and fluffy feel. Having a higher fill power should create a loftier, cloudy comforter. But if you sleep hot, more fill may leave you pretty uncomfortable, so it is all about preference.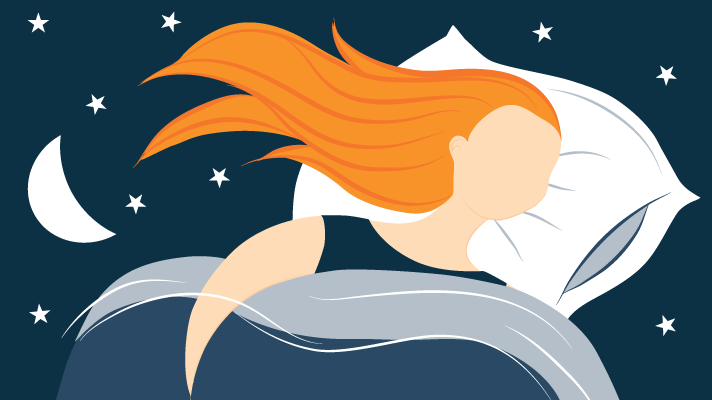 Thread Count
Thread count refers to the number of threads per square inch. The higher the thread count, the softer and more durable the fabric tends to be. Although this may be a more forgotten category, longer-lasting blankets often have a high thread count; luxury is considered to be over 400.
Maintenance
The key to keeping your blanket fluffy and warm for years is how you maintain your blanket, and this involves a couple of things like properly washing and storing your comforter.
Down alternative comforters are generally machine washable, but be sure to follow the manufacturer's instructions to keep them from getting lumpy, forming cold spots, or staining. Each comforter's directions may vary, and some require dry cleaning which can get expensive, so keep that in mind when purchasing.
When storing your comforter, do not use vacuum-sealed bags and try to avoid plastic bags and cardboard boxes, as they will compress the down and shorten its life. Fold up the blanket and store it in a dry place where it has room to breathe, such as a closet, so that moisture is not trapped inside.
FAQ about Down Alternative Comforters
Is it recommended for hot sleepers?
Comforters have different ratings for warmth, so hot sleepers can find the right comfortable fit without overheating. Alternative comforters could be better than down because they are not as insulating, and a down fill power between 400 and 600 is probably going to do the trick. If you are a particularly hot sleeper, a rating below 400 might be better.
Along with fill power, fabrics like silk, microfiber, or bamboo as a shell work well for temperature regulation.
How can I make it the fluffiest each day?
In order to increase the lifespan of your blanket, be sure to rotate it often and flip it every once in a while. This will assure that it is being evenly worn down rather than one section getting flat over the years. Giving the comforter a good shake might also redistribute the filling and prevent cold spots.
Conclusion
There may be a lot going into purchasing a new comforter, but each component will get you closer to purchasing the right one. Fill power, materials, price, and design are a few key elements that, when fleshed out a bit more, can enhance your overall sleep experience.
We all want to feel like we are sleeping on a cloud, and a down alternative blanket can trick us into thinking that we really are. If you do not suffer from allergies and don't mind spending a bit more, check out our highest-rated comforters for some more options.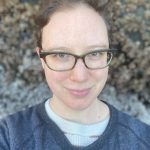 As Sleep Advisor's Performance Editor, Melanie writes and edits content throughout the site to ensure it's accurate, engaging, and up-to-date.
Sleep has always been a top priority for her—even at childhood sleepovers, she was never able or willing to pull an all-nighter. After spending some time researching studies and writing articles for a sleep hygiene app, she became hooked on sleep science writ large.
These days, she's a proud member of the Sleep Advisor editorial team and finds continual inspiration in the best sleeper she knows: her enormous cat, Cole.