10 Best Duvet Covers for 2021
10 Highest Rated Duvet Cover Picks Reviewed
LateMornings –
Editor's Choice
HIGHLIGHTS:
100% Combed Cotton Sateen
300 Thread Count
Certified STANDARD 100 by Oeko-Tex
Button closure duvet cover
Envelope closure pillow shams
Our pick for editor's choice is this clean and crisp white set by LateMornings. This three-piece set is available in queen and king sizes and includes a luxurious cover and two pillowcases. These high-quality linens are made in Italy using 100% combed cotton at one of the renowned European textile mills.
The 300 thread count sateen weave creates a dense fabric that is synonymous with a luxurious drape. Sateen's weave is a unique three-over-one-under pattern that leaves more threads exposed for a soft, luminous, and silky feel that should get better with each washing.
These linens are rated STANDARD 100 by Oeko-Tex, an internationally recognized certification for textile excellence. Unlike most other bedding, LateMornings never treats their fabrics using "anti-wrinkle" chemical agents, making them a healthier choice for you and the planet. The button enclosures should make it easier to get your blanket in and out of this beautiful cover.
Nestl Bedding –
Best Ultra Soft Cover
HIGHLIGHTS:
Highest quality microfiber material
Double brushed on both sides
Duvet cover with button closure
Hypoallergenic
Wrinkle free
When an ultra-soft cover is at the top of your list, this double-brushed microfiber hotel collection by Nestl Bedding is our pick. This premium three-piece set is woven from the highest quality material that is crafted to be lightweight, breathable, and hypoallergenic. Wake up feeling refreshed with a design that should have you sleeping cool and comfortable all night long.
With 44 color options and five sizes to choose from, you'll likely find an option that matches exactly what you're looking for. The cover fastens with large, clear buttons, that are designed to blend in seamlessly and be less likely to come undone. The attached ties are crafted to keep your duvet in place, with an elegant decorative flange and back overlap closure for a seamless look.
Cleaning and care should be easy with this cover that can be machine washed and dried as needed. The material is also fade, shrink, wrinkle, and stain-resistant.
Feather & Stitch –
Best 100% Cotton
HIGHLIGHTS:
100% Cotton
500-thread-count
Made with 100% long staple cotton fiber
Smooth sateen finish
All pieces have hidden Zipper closures
If you love the fresh and clean feel of 100% cotton, this sophisticated cover by Feather & Stitch may be what you need. Their comfortable and high-quality bedding is designed to bring you hotel luxury that you can enjoy every day. This 500-thread count pure cotton cover is made using 100% long-staple cotton fibers in a damask weave for a smooth sateen finish.
The striped pattern is available in six soft colors with hemstitch detailing on the pillowcase cuffs for classy elegance. The inner ties and hidden zipper closure means you should never have to worry about your duvet moving around. The fabric goes through extensive testing to meet the highest standards for things like shrinkage, pilling, thread count, strength, and colorfastness.
This cover is machine washable and can be placed in the dryer on a short cycle to remove wrinkles. Feather & Stitch sell exclusively online so they are able to offer competitive pricing by removing the middlemen.
HC Collection –
Best White Cover
HIGHLIGHTS:
Made from Highest Quality Double Brushed Microfiber grains
1500 Thread Count
Wrinkle and Fade Resistant
Hypoallergenic
Smooth texture
When it comes to high-quality construction, many love the expert craftsmanship of 1500 thread count Egyptian quality cotton. With an elegant and sophisticated flair, this double brushed microfiber set by HC Collection is designed to look as luxurious as it feels. Achieve a clean and crisp appearance with the white finish, or choose from any of the many color options.
The unique weaving process creates a silky smooth finish that should feel both durable and soft. The fibers were constructed to resist fading and pilling for quality that lasts, even after washing.
No need for an expensive makeover! You can enhance the look of your bedroom simply by changing your duvet cover. The hypoallergenic material is also resistant to dust mites for a healthier night's sleep. Extend the life of your comforter by keeping it clean and protected in this beautiful and well-constructed case.
Face Two Face –
Best Anti-Fade
HIGHLIGHTS:
100% Washed Cotton
Hypoallergenic
Selected superior washing cotton fabric
Ultra soft and comfortable
Breathable and Easy-Care
Zipper closure
Corner belt design
Anti-fade covers can keep your bedding looking vibrant and new even after washing. This 3-piece set by Face Two Face is designed to resist fading, shrinking, and pilling for long-lasting quality and durability. Not only does this extend the life of your cover, but it also saves you money since you don't have to keep replacing it again and again.
Made with 100% washed cotton that is naturally breathable and hypoallergenic, this could a good option for those with allergies or other breathing concerns. This ultra-soft cover is available in grid patterns or solid colors, offering a simple but elegant design that could appeal to minimalist decor.
Keep your comforter in place with the corner belt design that should ensure a close fit so you don't have to worry about anything shifting while you sleep. A high-quality, durable zipper means removing the cover for machine washing should be a simple and easy process.
Bedsure –
Best Linen Cover
HIGHLIGHTS:
45% Cotton 55% Linen
Classic coconut button closure
Ultra Soft and Breathable
Woven from environment-friendly natural fibers
Designed with natural hues
Crafted corner ribbons
Woven using environmentally-friendly and all-natural fibers, this 55% linen, and 45% cotton blend gives you the best of both worlds. Enjoy the rich texture of linen paired with the soft comfort of cotton. Processed without the use of chemicals, this natural set should appeal to eco-conscious individuals looking for a healthier night's sleep.
The unique design features classic button closures for a look that is more elegant and durable than traditional zipper finishings. Choose from a palette of natural hues that are delicate and sophisticated, available in twin, full/queen, or king. The pillow shams also feature stylish coconut button enclosures for an overall natural look and feel.
The exquisite craftsmanship and quality are evident in this cover by Bedsure, a company that has been manufacturing bedding since 1979. Each set comes in eco-bag packaging, making it a perfect gift for environmentally conscious friends or family.
SORMAG –
Best Cool Feel
HIGHLIGHTS:
100% Washed Cotton
800 Thread Count
No ironing needed
Hypoallergenic & Durable
Envelope type pillowcase
Corner ribbons
Cotton is a fiber that is known for being breathable and moisture-absorbing, keeping you cool and comfortable year-round. Many people love this material for its long-lasting comfort and durability. Being naturally resistant to shrinkage, tearing, or fading, you should notice this cover getting softer and softer with each washing.
This low-maintenance material is also easier to clean with no need to worry about wrinkles. When it gets dirty, simply throw it in the washer and dryer and its ready to use again (no ironing required). Choose from the solid hues for a simple yet elegant look, available in three sizes to suit your needs.
Sormag is a company that has been around since 1981, operating in the world of textiles and focusing on high-quality, minimalist designs. This beautifully crafted set reflects their attention to detail and dedication to creating a refined sleeping experience for customers.
ATsense –
Best Easy Care
HIGHLIGHTS:
100% Washed Cotton
Ultra Soft and Easy Care
Zipper closure
Corner ties
Breathable and Comfortable
Cotton fiber is long, strong, and not easy to pull
Hypoallergenic
This simple, farmhouse style set should be easy to care for thanks to its 100% natural cotton finish. This breathable, hypoallergenic material is machine washable and can be tumble dried at low temperatures. Treated with a special process, the fabric is designed to continue to soften and be resistant to fading or shrinkage.
ATsense uses plain-weaved, long-staple cotton grown in a dry climate with plenty of sunshine. This produces fibers that are stronger and more durable, similar to high-quality Egyptian cotton. The rich material is naturally hypoallergenic, making it suitable for those with allergies and sensitivities.
The 4 corner ties are designed to keep the comforter in place so you shouldn't have to worry about bunching or shifting. A hidden zipper enclosure makes it easier to remove and keeps away dirt and debris. Choose from a number of colors and patterns, with 5 available sizes to match your current duvet.
Dreaming Wapiti –
Great Breathability
HIGHLIGHTS:
100% Washed Microfiber
Hidden Zipper Closure
Corner ties
Envelope style pillowcases
Available in three colors
Hypoallergenic
Breathable
This beautiful washed microfiber set is said to be even softer than cotton, with a breathable and lightweight design that should keep you cozy and comfortable year-round. Microfiber is also more affordable than other materials and has a smooth and satiny finish. The solid colors should fit any bedroom decor, adding a simple yet modern touch.
This soft and durable fabric is designed to retain its color without fading or shrinking and is also wrinkle-free. Allowing for greater airflow, this material is also healthier for the body and skin. When needed, this set can be machine washed at a cool temperature and hung to dry.
The hidden zipper enclosure provides durability and convenience when it comes time for cleaning. Corner ties are built-in to keep your comforter in place while you sleep. Each set comes with one cover and two pillow shams, with three sizes to choose from.
AmazonBasics –
Best Budget Option
HIGHLIGHTS:
100% Polyester
Made with Light-Weight Microfiber
Wrinkle-resistant fabric
Hidden button closure
Corner ties
Easy care
Made in OEKO-TEX Standard 100 factory
When you want to create a fresh, new look without breaking the bank, this Microfiber Duvet Cover Set by AmazonBasics is both budget-friendly and stylish. The lightweight polyester fabric is naturally resistant to wrinkles and shrinking, which should make it easier to care for. With a noticeably softer feel and suppleness, you can experience affordable luxury.
This cover should feel soft and cozy for year-round comfort and insulating warmth. Choose from calm and rich colors that offer timeless elegance, complementing traditional or modern decor. Hidden button enclosures offer a durable solution for securing your duvet.
AmazonBasics manufactures in an OEKO-TEX Standard 100 factory, which is an independent certification system within the textile industry that ensures the highest standards are being met for safety and protecting the environment. This high-quality set is priced much lower than other similar products and comes in multiple sizes to suit your needs.
Duvet Cover Buyer's Guide
Duvet vs. Comforter
Duvets are often referred to as comforters and vice versa, but there are differences between the two.
Comforters are one-piece blankets that may feature designs or a solid color and are meant to be used on their own. Duvets are usually filled with down and require a cover to protect them from dirt and other residues.
Pros and Cons
Comforters may be filled with cotton or a down alternative, which is lighter and requires only one purchase. The downside is that they aren't as warm and can take a long time to dry after machine washing. Duvets are cozier and longer-lasting since you can easily swap out the cover for a new look.
Do You Need a Duvet Cover?
If you have a comforter, you don't really need a cover since most are machine washable and feature colors or designs. If you currently own or are considering a duvet, there are a few important reasons to consider using a cover.
Duvets are usually filled with a higher-end material like down. This means that they cannot be easily washed and are more susceptible to damage from oils in our skin.
Most duvets are white, so they easily show dirt and are more prone to discoloration when left uncovered. A cover protects your duvet and is removable for easy cleaning as needed.
Another huge benefit of covers is customization. You can select different types of fabric and choose a color or print that suits your style. You can even change things up based on the season or when your bedroom needs a brand new look.
Important Quality and Comfort Considerations When Buying a Duvet Cover
Fit and Sizing
When it comes to fit and sizing, there can be many variations. A king-sized duvet may be different from a king-sized cover, and even just a slight variation can cause a lot of problems when it comes to bunching and shifting.
For this reason, it's important to pay attention to dimensions and choose your size accordingly. Thankfully, most brands include corner ties to keep everything securely attached.
Design
Being able to customize your design is a huge benefit. Rather than buying a whole new blanket when you update your bedroom theme, you can just choose a new cover. There are many different designs to choose from including modern and traditional looks, as well as solid colors or patterns.
Color
Choosing the color comes down to preference and style. If you are looking to complement your existing bedroom decor, a solid color is an easy and versatile way to match. Many brands have a huge color palette to choose from, with everything from vibrant hues to soft pastels.
Closure Method
While it may not seem as important as other features, the method of closure can make a difference. Most covers are sewn together on three sides and have an opening where the blanket can be inserted. The different closure methods may include zippers, buttons, or clasps, and each has its own pros and cons.
Zippers are easy and convenient to use but can get caught on the fabric causing it to rip or tear.
---
Zippers are also more prone to getting stuck, which can cause a lot of frustration.
---
Sometimes, zippers are visible, and other times they are hidden beneath a fabric enclosure.
---
Buttons and clasps create a clean, natural look and are also easy to use. One downside is that they can allow the blanket to show in the open spaces in-between. This also means dirt and debris can develop in the areas that are exposed.
Cost and Budget
When you're shopping for new bedding, the first factor to consider is how much you want to spend. Whether you are looking for something comfy yet affordable, or a high-end luxury design, there are options to suit every budget.
Certifications like organic or fair-trade tend to be more expensive, but there are lots of great deals on high-quality products. If you have a limited budget, shop around for the best deal on the features that matter the most to you. Comfort and convenience usually top the list, so pay attention to the type of materials and how easy it is to clean.
Materials Used
There are many types of material to choose from when it comes to bedding, and they each have something different to offer.
Blended
Blending two different fabrics together can result in a material that has a more balanced feel than just one fabric alone. Blended fabrics offer affordability by pairing a luxury material with something that is more readily available. Another advantage is you get the best features of two different materials.
Organics
Some bedding options made with natural fabrics like cotton and linen are available with organic certifications. Many eco-conscious customers are looking for products that are grown without the use of pesticides or other potentially harmful chemicals. This has perceived health benefits for humans and the planet.
Flannel
Sleepers who love a warm, cozy bed tend to be drawn towards flannel. This fuzzy texture is made by brushing fabric, giving it that soft and cushy feel. Flannel tends to feel thicker and warm, making it a good option for colder climates or those long winter nights.
Cotton
As one of the most popular materials in the world of bedding, cotton has a reputation for being durable and versatile enough for year-round comfort. This fabric is grown worldwide and can be spun and weaved into a variety of different textures from brushed flannel to higher-end Egyptian cotton. Known for being soft, breathable, and hypoallergenic, cotton is a good option for those with skin sensitivities or allergies.
Polyester
Polyester is a manmade fabric created with synthetics that have similar properties as natural fibers. This means that polyester can mimic the look and feel of many other materials, and is often spun with natural fibers to create a blend with enhanced properties (such as cotton-polyester).
Linen
This natural textile is derived from the thick fibers of the flax plant. Linen requires an extensive manufacturing process, but the end result is a fabric that is known for being stronger, more absorbent, and quicker to dry than cotton.
This material is also very breathable, making it a great option for staying cool in warmer climates. Linen does have a couple of drawbacks such as being more prone to wrinkle and a coarse feel.
Bamboo Rayon
Derived from the chemical processing of cellulose fibers from bamboo, this semi-synthetic material is known for being soft, durable, and moisture-absorbing. While there are different varieties of bamboo, rayon was the first generation of regenerated cellulose fibers. This fabric has a smooth consistency that is breathable and cool.
Learn more about different materials in our other guides:
Type of Weave
The type of weave refers to how individual fibers have been woven together to create different types of fabric. Even with the same material, weaves can affect factors like breathability and feel.
Percale: This closely woven stitch is straightforward and creates a thread count above 200. With a matte finish and a medium-firm weight, this weave has a crisp feel. Percale is known for being highly breathable, making it a great weave for warm summer nights.


---

Jersey: Jersey is a single-knit fabric that has a reputation for being soft and stretchy. When it comes to bedding, jersey is lightweight and less prone to wrinkle.


---

Sateen: Sateen weaves are spun using yarns instead of fibers, producing a soft and silky feel. Sateen has a shiny finish that sets it apart but is less durable than other weaves.


---

Twill: Twill is a weave that has a diagonal pattern with a progression of interlacings to the left or right. This fabric is known for being sturdy and very durable, so it tends to be longer-lasting.


---

Satin: Satin is one of the softest weaves, recognizable by its glossy finish. Satin bedding has a smooth texture that many people love, but it isn't as durables as other weaves.
Return Policy
Having a return policy can be a great feature if you aren't sure which type of material you are going to like. Not every manufacturer will offer this, so it is always good to check before making your purchase. Policies will vary in length and in terms of what they include, so pay attention to the details as well.
Duvet Cover Care and Maintenance
Covers are designed to protect your duvet from moisture, dirt, and debris. This keeps it clean and also helps to extend its life. While your duvet should never be machine washed, airing it out periodically is recommended.
Some fabrics are easier to care for than others, so that may be an important consideration if you're looking for something low maintenance. While some materials are "dry clean only," the majority of covers available can be machine washed.
Always follow the manufacturer's instructions when it comes to cleaning and care. For the most part, it is advised to avoid the use of fabric softeners as they can weaken the fibers and attract more dirt. To prevent wrinkles, reassemble your cover and duvet as soon as it comes out of the dryer or lightly iron as needed.
Frequently Asked Questions about Duvet Covers
What's the best for hot sleepers?
If you're prone to overheating at night, having a lightweight, breathable design is important. Natural fibers like cotton and linen tend to be the best choices for breathability, but the thread count and weave are considerations too. Percale and satin are good choices for weaves that allow air to flow freely, keeping you comfortable and cool.
What's the best thread count?
Contrary to what most people believe, higher thread counts are not always better. This number refers to how many horizontal and vertical threads there are per square inch. In some cases, higher thread counts are softer, but lower thread counts are more breathable which is better for staying cool.
If you want to learn more read our thread count guide here.
What's the best material?
When it comes to material, there isn't one single fiber that is best for everyone. Factors like breathability, softness, and durability should come into play when you consider the best material for your needs.
Conclusion
Bed-in-a-bag comforters may be convenient, but they don't have the same high-quality feel or durability as duvets. For long-lasting comfort, it's important to have a cover for protection (and to make cleaning a breeze).
If you're the type of person who loves change, being able to update the look of your bedding without investing in a new duvet is convenient and can save you a lot of money. There are many great options to choose from in a wide range of prices, but we feel confident that this guide will help you find your next duvet cover that fits your needs perfectly.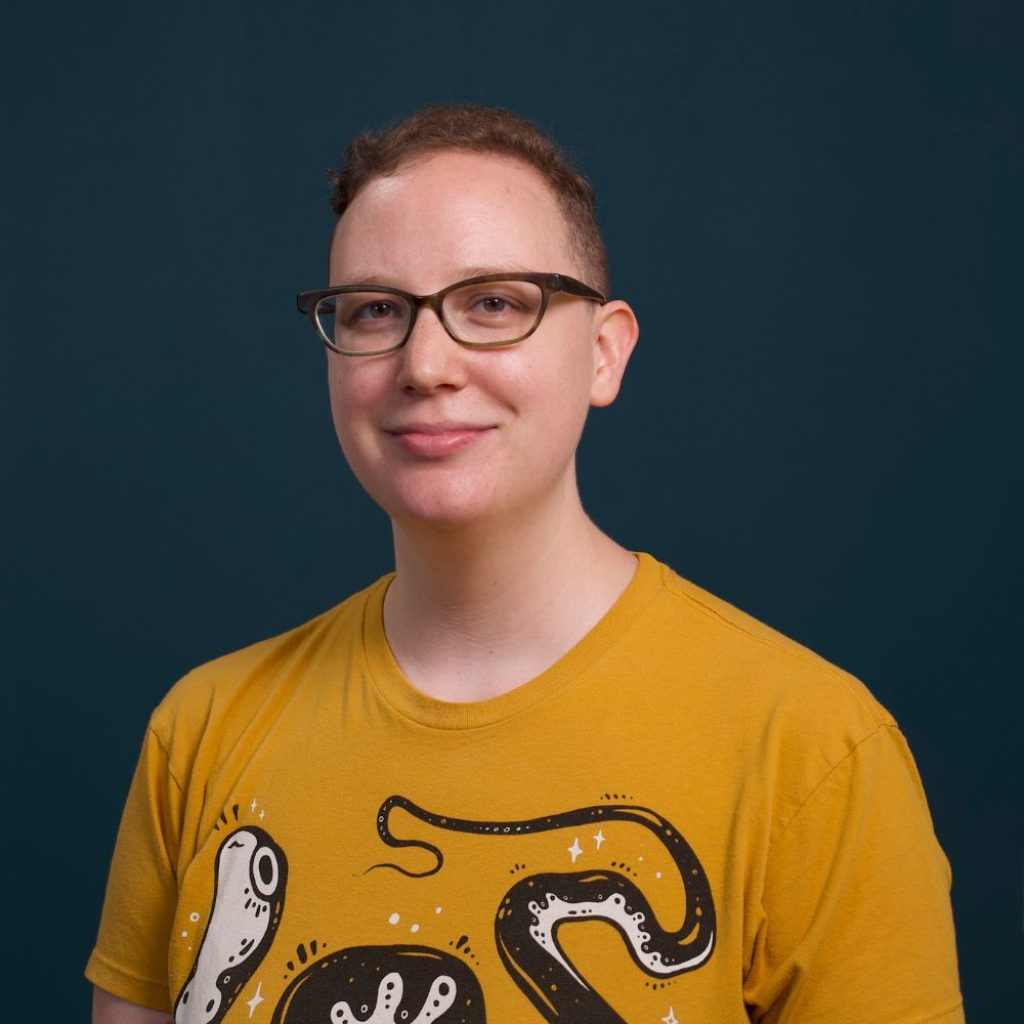 Melanie Kassel
Performance Editor
About Author
As Sleep Advisor's Performance Editor and a certified sleep science coach, Melanie writes and edits content throughout the site to ensure it's accurate, engaging, and up-to-date.
Education & Credentials

Certified Sleep Science Coach
More Reading: