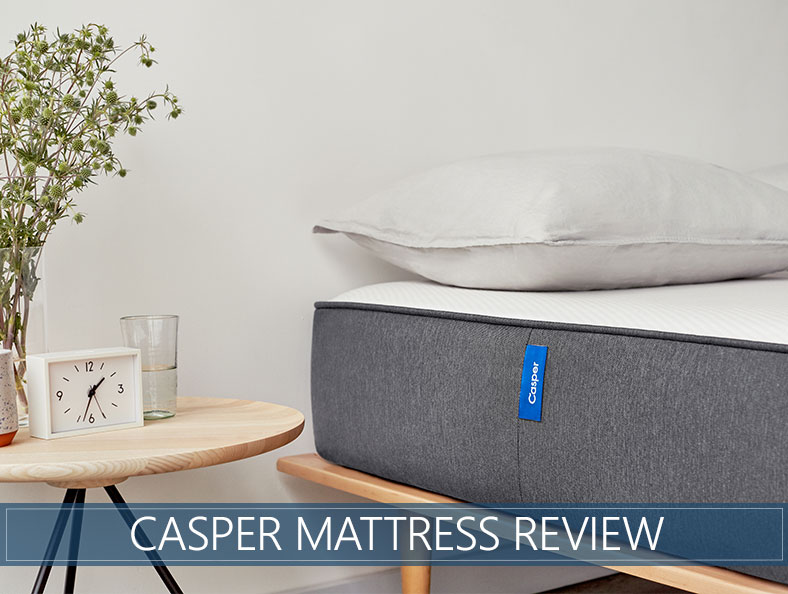 Do you want an excellent night's sleep without paying for a mattress that could very well cost as much as a small but reliable used car? Enter any mattress store, and you will see the diverse array of choices available in luxury mattresses, the price point being around $3000-$5000. Ouch.
Online order beds have entered a now booming market in the last few years. The crux of this market is more quality for less money by cutting out the middleman, the showroom.  Order your bed, it is delivered to your door, set it up and sleep — no hassle. Our Casper mattress review covers such product.
The Casper bed is an exciting option among online order memory foam mattresses (like those covered in this article). The $1000 price point and free shipping claim just as good — if not better night's sleep than their pricey competitors. If you simply still need to try it before you buy it, they do operate two showrooms, one in New York and the other in Los Angeles, as well as make the beds available for trial at West Elm locations.
Comfortable
Having only previously slept on an inner spring mattress, many first time users of the memory foam bed find that superior comfort is the principle attraction in this mattress. And for others who have slept on pricey luxury mattresses, it is still a very comfortable choice and even surprisingly so for the price.
The Casper claims to be middle of the road when it comes to firmness, as described in a quote from their website: "The vast majority of people love our bed. However, those who prefer to sleep on a slab of rock or the puffiest of clouds may want to opt for a bed at their preferred end of the spectrum."
Motion transfer is minimal; there is no bouncing, no springing, one can ease into it, and neither partner will notice a large shift. It will compress to fit the body in a natural way, and transition with you as you move about the bed when you sleep.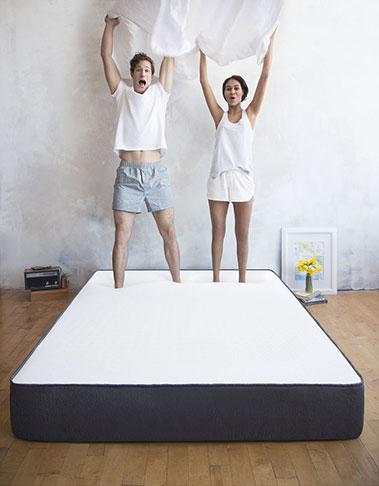 Customer service
The company makes it very simple to return at no cost to you. 100-day sleep guarantee is included with purchase.  If you do not like the mattress for any reason simply contact the customer service, schedule a convenient pick up for the bed, where it is donated to a local charity, and send in the donation receipt. Casper will contact the financing company and mark the bed as returned right away, or issue you a full refund if you paid out of pocket.
A very sustainable and customer friendly company is always good to work with, especially when ordering something as important as a bed without having had a chance to try it out before purchasing.
Cooling feature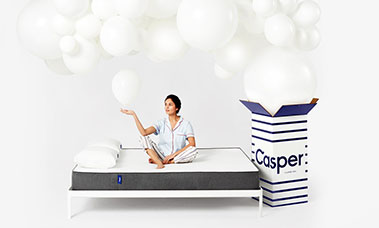 A big factor to getting a comfortable night's sleep is temperature regulation. Cool by design, an "open-cell" top layer uses convection and conduction to direct heat away from the body. The memory foam layer also functions to allow heat to seep out of the top layer, making sure you don't "sleep hot." It is similar to the technology used in cooling memory foam pillows, which they also sell as well. When your bed stays cool this allows you to control how you sleep by adding or removing blankets.
Price
When thinking of investing in a new bed, price and value are important factors to consider.  There are many price points for beds.  Cheaper beds usually fall by the token "you get what you pay for." This makes the Casper a great balance between luxury and lower price when comparing what you get to other comparable mattresses.
Things to consider before purchasing
Easy setup – The Casper arrives at your door in an easy to open box. If it is necessary to move it upstairs, there are handles that allow you to navigate the box with ease throughout your home. Setup simply requires you open the box, set it on the foundation, remove the plastic encasement, and set it free. The mattress decompresses after a short while and is ready to sleep on in a short period of time.

The bed comes with a cover that you can remove and wash.

The foam does not have ozone depleters and is low VOC which is great for the environment and easy on people who might have environmental sensitivities.  

A 10-year warranty guarantees there will be no dips or valleys in your foam.

Casper also offers sheets, mattress protectors, and even dog beds, so it truly is one stop shopping!

There are zero to low-interest financing options that allow you to pay for it over time, making the cost manageable.
Very firm – For the kind of sleeper who needs a softer mattress, the Casper may not be your best choice. Although Casper claims to alleviate pressure points, many reviewers on Consumer Reports reported that the only reason they returned the mattress was that it was too firm, opting to make use of the 100-night return policy.

Ease of moving – The Casper mattress lacks grips and weighs 74 pounds. Moving it around after it is out of the box can be difficult and a job requiring two strong individuals.
Conclusion
---
Overall the Casper mattress seems to be a good option to try out.  With the 100 night trial it is of no risk to you and simply requires you order it and sleep on it.
Consumer Reviews seem to be in the positive light and the only negative feedback is based on comfort preferences.  
It also seems to be a reputable company, which cares about their customer as well as the environment, and as a bonus has been featured on Time Magazine's 25 Best Inventions list.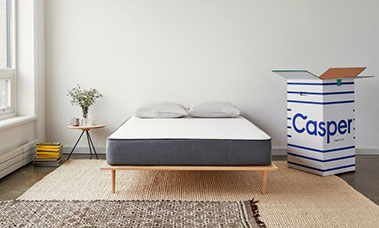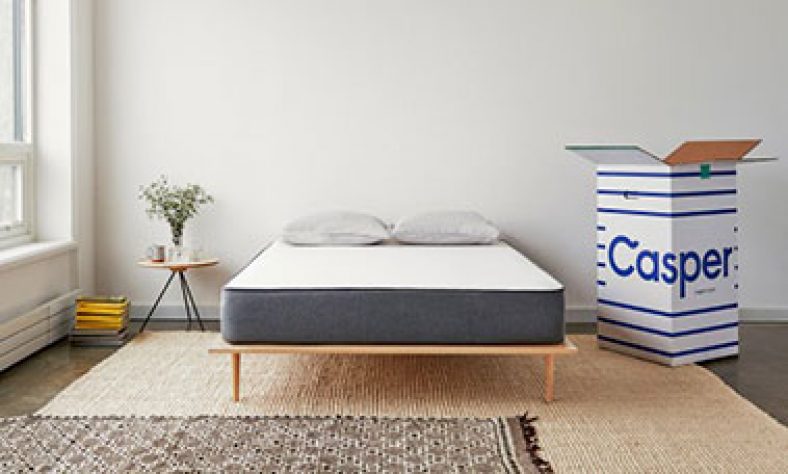 Author:
Sarah Cummings
I think we're all nerds, but I'm probably the biggest nerd in the group. When we were in college, Mike and Jill would always be the first to fall asleep during our study nights.
As you can tell by my picture, I have a book in my hand almost around the clock. So yes, I'm a nerd just like Sheldon Cooper!
My hope is that everyone who visits our site will walk away with a fresh perspective. I think too many people in society downplay the importance of sleep. In my opinion, it's the difference between an average life and an amazing one.