Transparency Disclosure – We may receive a referral fee for products purchased through the links on our site...

Read More

.
Are you in the market for a new pillow but feel a little lost by all of the choices? If you're looking for a blend of comfort, support, and natural materials, latex may be right for you.
Made from the sap of the rubber tree, this all-natural material is faster responding than memory foam and poly foams but without all the chemicals. When it comes to eco-friendly bedding, latex really shines.
If you're curious what this "green" material is all about, we've got you covered. Keep reading for our top eight picks for the highest-rated latex pillow and the full scoop on how it's made, the different types, and more.
8 Top Rated Latex Pillow Reviews
Brooklyn Bedding –
Affordable Luxury
Talalay latex
Eco-friendly manufacturing
Hypoallergenic
Organic cotton cover
Breathable foam
Customizable sizes and lofts
Our pick for editor's choice is the premium Talalay Latex Pillow by Brooklyn Bedding. This popular company is well-known for its luxury mattresses, and now you can have that same high-quality experience in a pillow. The sustainably sourced Talalay is derived from the sap of the Hevea brasiliensis (rubber) tree so you know you are getting natural materials.
This hyper-responsive foam is constructed using eco-friendly manufacturing methods that are better for the environment. Achieve a healthier night's sleep with the hypoallergenic material that is designed to be gentle on the skin. An antimicrobial, organic cotton cover is included that is removable for easy washing.
This premium foam is crafted to offer contouring support for the head and neck, relieving pressure and promoting optimal spinal alignment. Talalay is inherently more breathable than other foams, so you shouldn't have to worry about overheating. Customize this product based on your needs, choosing from king and queen sizes with a low or high loft.
Malouf –
Best Loft Options
100% cotton cover
Available in Queen and King sizes
Four loft options
Pin-core zoned technology
The Z Talalay Pillow by Malouf is manufactured using natural latex derived from sustainable rubber trees and produced using eco-friendly methods. This process involves tapping these tropical trees to obtain the milky sap, then whipping the sap and pouring it into molds. The mixture is chilled and heated at high temperatures to achieve the unique foam consistency.
Malouf uses a pin-core zone technology that combines comfort and support to cradle the head and neck. This method is designed to offer exceptional pressure relief and to maintain a neutral cervical spine. This pillow is crafted to be naturally free from mildew and dust mites, with ventilation for enhanced breathability.
A 100% natural cotton cover is included to keep things clean and crisp. For the ultimate customization, Malouf offers Queen and King sizes, with four different loft options to choose from. Select high loft firm, high loft plush, low loft firm, or low loft plush depending on your individual sleep position and needs.
OrganicTextiles –
Best Size/Firmness Options
12 size and loft customizations available
100% pure latex material
Pin-core technology
Organic cotton cover
Hypoallergenic
Breathable
When you need a pillow that is perfectly suited to your needs, OrganicTextiles has got you covered. We chose them as our top pick for best size/firmness options because they offer twelve different customizations including a travel size for an amazing night's sleep wherever you go.
Need a king-size in medium-firm or a standard that's soft? They've got a great selection to help you find exactly what you need.
Reduce your exposure to harmful chemicals with one of these premium pillows, crafted with 100% pure natural latex. The pin-core technology is designed to allow for superior airflow throughout the night to keep you cool and dry. An organic cotton cover is included to protect this product and provide a hypoallergenic surface for your skin.
If you're looking for premium support and long-lasting comfort, high-quality latex is the way to go. These products should retain their shape and size for five years or more.
Elite Rest –
Best Slim Profile for Stomach Sleepers
100% natural latex
Low profile for stomach and back sleepers
Ergonomic design
Pin holes for cooling
Hypoallergenic
Removable cover
Slim Sleeper by Elite Rest is a 100% natural latex pillow with a low profile that is well-suited for stomach and back sleepers. Standing at just 2.75 inches tall with ergonomic edges, this lower loft cushion should promote optimal spinal alignment to prevent neck and back pain. This thin and flat design may also improve breathing and reduce symptoms of snoring by maintaining an open airway.
This natural pillow features pin holes for increased airflow and cooling while you sleep. The soft and supportive material is designed to be naturally hypoallergenic, resisting mildew and dust mites. The outer cotton cover has a zipper so you can easily remove and wash the cover when needed.
The Slim Sleeper has a medium-firmness that should provide comfort and support for stomach and back sleeping. This product comes in a standard size measuring 16 inches wide x 24 inches long x 2.75 inches thick and should fit most beds.
OrganicTextiles Premium Talalay –
Best Eco-Friendly
Environmentally-friendly manufacturing
Talalay latex
Plush design
Pin-core ventilation
100% organic cotton cover
OEKO-TEX® certified
When you're looking for the best in eco-friendly bedding, OrganicTextiles stands out from the rest. They are dedicated to offering organic and natural options using environmentally-friendly manufacturing. This makes them a wise choice for shoppers looking to reduce their carbon footprint and benefit from a healthier sleeping experience.
This Premium Talalay pillow features pure and natural latex made from renewable sources. This softer material is designed to offer a plush and comforting night's rest. The pin-core ventilation should keep you cool and comfortable in any season.
Complete your natural experience with 100% organic cotton cover that is removable and designed to enhance breathability and airflow. The Confidence in Textiles certification means that this product has been tested according to OEKO-TEX® Standard 100 so you can have peace of mind that you're sleeping on a surface that is free from harmful substances.
OrganicTextiles Contour –
Best Ergonomic Design
Ergonomic design
Dunlop latex
GOTS certified
GOLS certified
Washable organic cotton cover
Customizable sizes and lofts
If you struggle with neck and shoulder pain, an ergonomic design could help. The unique shape features a horizontal dip to cradle your head, with curves on either side to support your neck and shoulders. The soft materials and contoured design should relieve excess pressure and help to promote optimal spinal alignment.
This product is made from natural Dunlop that comes from the sap of the rubber tree and is free from chemicals and fillers. The material is certified by the Global Organic Textile Standard (GOTS) and the Global Organic Latex Standard (GOLS). A washable organic cotton cover is also included to keep everything clean and protected.
Choose from three firmness levels and two lofts to get the right fit based on your sleep needs. The breathable, open-cell design should naturally wick away moisture and keep you cool and comfortable all year long.
PureTree –
Best Shredded Latex Fill
Shredded latex
Sustainable materials
Adjustable loft and firmness
Organic cotton cover
GOTS certified
Multiple sizes
This organic pillow by PureTree features shredded latex made with the sap that is harvested from sustainable Para rubber trees. One of the key benefits of this design is the zippered inner lining allowing you to adjust the loft and firmness by removing some of the fill. Both the shredded fill and the organic cotton outer casing are GOTS certified for extra peace of mind.
This pillow has a feel that is similar to memory foam but is designed to be more resilient and offer exceptional support without losing its shape. You should also experience better temperature regulation thanks to the shredded pieces that provide proper airflow and ventilation.
The outer cover is removable for easy machine washing, or the entire product can be machine washed in a zippered garment bag in cold water. Choose from standard, queen, or king sizes with multi-pack options to save you money.
Bean Products –
Best Travel Size
Shredded latex
Multiple odd shapes and sizes
Made in the USA
Organic cotton cover
Adjustable loft
If you're looking for the best odd shapes and sizes, Bean Products may have just what you need. With options like Japanese shape, neck rolls, and toddler/travel sizes, you can experience the benefits of shredded latex in many different designs.
All of these cushions are made in the USA and come complete with a luxurious organic cotton cover featuring a 500 thread count sateen finish. You should experience excellent support with a little bounce thanks to the finely shredded fill. Adjust the loft to your liking with the hidden zippered opening that gives you the freedom of customization.
All of these cushions are expertly handcrafted in a small facility in Chicago, Illinois, so you know that you are getting a premium American product. Certifications include GOTS and Confidence in Textiles. You should be able to find just what you need for a great night's sleep with these chemical-free options by Bean Products.
Latex Pillow - Buyer's Guide
Confused by all the terms and what they mean? Not all latex is created equal. Let's explore how it's made, the different types, and what to look for based on your sleep needs.
What is Latex?
Natural latex comes from the sap of the rubber tree that is carefully extracted without harming the tree. This liquid sap is molded into a solid foam using a process called vulcanization. This involves cross-linking latex particles with sulfur using high heat and accelerators like zinc oxide.
The two main types of foam are Dunlop and Talalay, and their difference comes down to manufacturing. Dunlop uses a more energy-efficient vulcanization method, creating a single dense piece of foam. With Talalay, the foam is expanded using a vacuum, then frozen and turned into a gel by adding carbon dioxide gas before undergoing vulcanization.

Natural latex can be expensive, so many companies offer synthetic versions produced using petrochemicals. Pure and synthetic latex look the same from the outside, but if you want to avoid chemicals, 100% natural is the way to go. Blends use a mix of natural and synthetic material for a high-quality feel at a fraction of the price.
Understanding the Different Types
Talalay: This material is vacuum-expanded to be lighter and fluffier with a more consistent cell structure. Advocates of Talalay say it has a cushiony feel that is bouncy and highly responsive. It's also more breathable and tends to be better for temperature regulation.


---

Dunlop: This denser version is considered more environmentally-friendly since it requires less processing. Dunlop production causes more latex to settle at the bottom for a firm, supportive base and a softer, pressure-relieving top layer. This combination works well for side sleepers.


---

Synthetic: This man-made material is manufactured from petrochemicals like butadiene and styrene, then treated with emulsifying agents to reduce the surface tension. Synthetic latex offers less conforming and is more likely to sag over time. Many people find it generates heat, similar to sleeping on memory foam.


---

Blended: Blended latex is made from a mix of natural and synthetic materials. Some blended versions also contain polyfoam or other materials that mimic the properties and feel of the natural form. Blended pillows are more affordable and are less likely to cause symptoms if you have an allergy.
Natural vs. Organic
In an eco-conscious world, navigating the terminology and claims can be confusing. "Natural" means that the materials are made from rubber tree sap, but it can still contain fillers and chemicals.
"Organic" means the product is free from all man-made materials and chemicals. While every organic pillow is natural, not every natural pillow is organic.
People May Love This Option if They...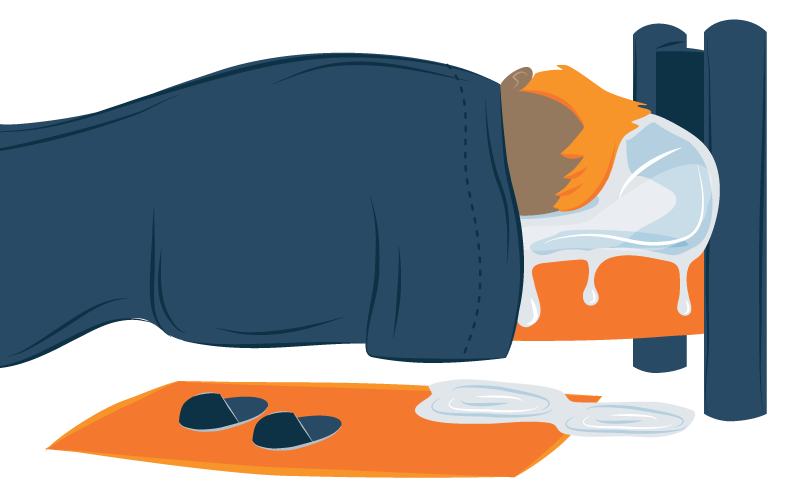 People May Not Love This Option if They...
Have a latex allergy: While this material is hypoallergenic and a great option for people who have sensitivities to mold and dust mites, it can cause serious and potentially life-threatening allergies in people who are allergic to latex. In that case you might want to take a look at our top pillow picks for this year.


---

Have a sensitive nose: This material has a strong, rubbery odor that some people are bothered by. Airing it out can help the smell to dissipate more quickly.


---

Aren't familiar with the material: Sleeping on latex takes some getting used to, especially because these pillows aren't as moldable as other types. With time, many people grow to love this natural option.


---

Love melting into memory foam: If you love the sinking feeling of sleeping on memory foam, this type of material may not be right for you. While it is a foam, it is much more responsive and bouncy than memory foam.
Important Considerations When Buying a Latex Pillow
Latex pillows aren't as readily available as other options, but they are growing in popularity. Companies that have noticed the growing eco-friendly trend are using this material to manufacture natural and organic beds and bedding. If you're thinking about switching to a latex pillow, there are a few important considerations to keep in mind.
Size
This is the most common size and works well for most sleepers. Being shorter and more compact means it is also the most affordable option.
Adding four inches to the standard size makes this a better option for those who need additional space. This size also works well for those with queen size beds.
This size is ten inches longer than the standard size, providing extra room for sleepers who like to move around a lot during the night. This size is also great for use as a backrest while watching television or reading in bed.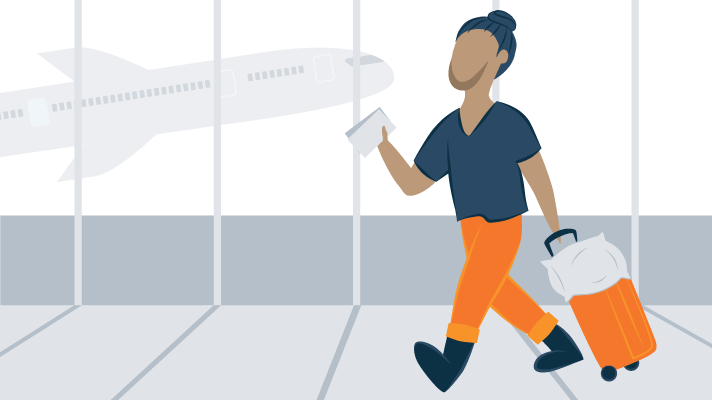 Travel pillows are small and lightweight, designed to be packed in a carry-on or suitcase. These make great options for use on a plane or camping trip.
Body pillows are wider and longer than standard sizes. These cushions are ideal for sleepers who like to hug something or need extra support between the knees.
Cost/Budget
Purchasing a natural pillow is an investment, but latex is a long-lasting material that should stay consistent over time. If you are looking for a more budget-friendly option, try synthetic and blended versions.
How the price compares to other types
Most latex pillows cost between $40-90 depending on things like organic certification and size. This is very similar to what you can expect to pay for pillows made from buckwheat and memory foam. Down and organic certified pillows tend to be much pricier, whereas polyester, feather, and synthetic alternatives tend to be cheaper.
Proper Support
Latex is highly conforming, molding to your individual shape for the right amount of support. This dense material also works well for keeping your head and spine aligned.
Firmness
Just like most pillows, latex is available in a wide range of firmness depending on your individual preferences and needs. Talalay tends to be lighter while Dunlop is heavier.
Loft
Most latex pillows are in the medium-high loft range, making them ideal for back and side sleepers. Some allow you to adjust the loft by removing a portion of the material.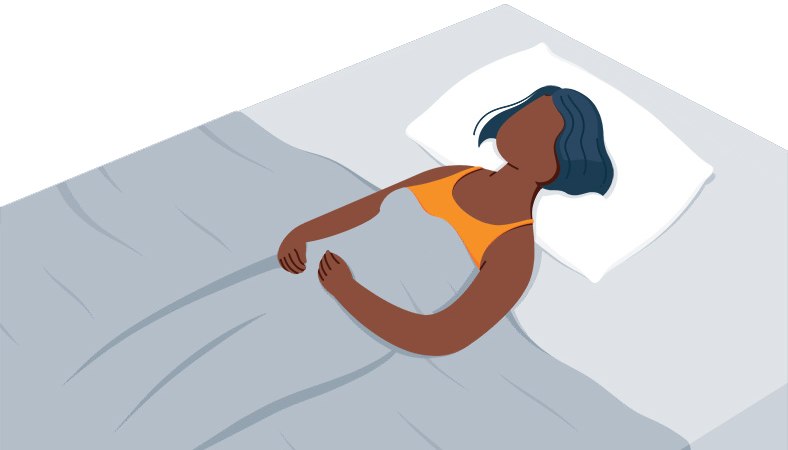 Adjustability
One of the benefits of shredded latex is that you can remove some of the foam if desired. This gives sleepers the option to add or remove material to create their ideal shape and loft.
Durability
Latex is known for being a durable, long-lasting material. Unlike other options, these pillows should retain their shape for a long time before needing to be replaced.
Comfort
This natural foam is soft and known for being exceptionally comfortable. Many people say that this material makes you feel like you are sleeping on a cloud.
Weight
Latex is a dense material, so it is naturally very heavy. This can be great for some people who want a pillow that won't move around a lot, but means it isn't the best option for travel.
Eco-Friendly
100% latex pillows are environmentally-friendly thanks to their natural materials and processing methods. If you are looking to reduce your carbon footprint, this is an easy way to do it!
Organic and Textile Certifications
There are many different certifications that can bring peace of mind to shoppers. If you want to guarantee that your bedding is safe and contain the best materials, and is created using environmentally-friendly manufacturing, looks for labels like CertiPUR-US, OEKO-Tex, GOTS, GOLS, and Confidence in Textiles.
Lifespan
Latex is known for being a highly durable substance, retaining its shape and properties for many years. Sleepers can expect these pillows to last for many years without sagging or becoming flat.
Conclusion
The comforting and conforming experience of sleeping on foam shouldn't mean using chemical-laden materials that could harm you and the environment. Latex is a natural and eco-friendly foam that is well-loved for being a healthier alternative to memory foam that doesn't generate heat.
If you're looking to reduce your carbon footprint without compromising on comfort or support, latex is the way to go. With so many options to choose from including customizable shapes and sizes, you should have no problem finding the pillow of your dreams.
Our team covers as many areas of expertise as we do time zones, but none of us started here as a so-called expert on sleep. What we do share is a willingness to ask questions (lots of them), seek experts, and dig deep into conventional wisdom to see if maybe there might be a better path towards healthy living. We apply what we learn not only to our company culture, but also how we deliver information to our over 12.7M readers.
Sleep research is changing all the time, and we are 100% dedicated to keeping up with breakthroughs and innovations. You live better if you sleep better. Whatever has brought you here, we wish you luck on your journey towards better rest.