Transparency Disclosure – We may receive a referral fee for products purchased through the links on our site...

Read More

.
Are you shopping for an eco-friendly pillow that checks all the boxes in comfort and support? Rising in popularity, buckwheat pillows are both versatile and environmentally safe.
In the world of eco-conscious bedding, there's a wide range of options to choose from. But if you're looking for a natural material that's a tad on the firmer side but with amazing conforming abilities, natural buckwheat hulls are the way to go.
Keep reading to get all the details and to find out our top picks for the highest-rated buckwheat pillow.
6 Top-Rated Buckwheat Pillows Reviewed
Sobakawa –
Editor's Choice
Multiple size options
100% Muslin Cotton cover
100% Buckweat Hulls
The Sobakawa Traditional Buckwheat Pillow was first made popular on the "As Seen on TV" network. This new and updated version is filled with premium hulls and has a 100% muslin cotton cover.
Sleepers can experience adjustable support as the hulls gently cradle the head and neck in optimal alignment with the spine. The material inside the Sobakawa is known for repelling heat and allowing for abundant airflow. This provides a natural cooling experience without the use of any chemicals or manmade materials.
The Sobakawa is marketed as being "the last pillow you will ever need" thanks to its long-lasting and durable design. Unlike other materials, the natural hulls retain their shape so you should never have to worry about the Sobakawa flattening out over time.
You can choose between Standard and Queen sizes, although the Standard size would be the best for travel. Measuring 15 inches x 19 inches x 3 inches and weighing in at just under 4 pounds, you could easily pack it in a suitcase or backpack for all your adventures.
Beans72 Buckwheat Pillows –
Best Japanese Size
Japanese Size: 14 x 20 inches
100% Natural Unbleached Cotton cover
100% US Grown Organic Buckwheat Hulls
If you're looking for a traditional Japanese size, Beans72 has you covered with high-quality materials at an affordable price. Measuring 14 inches x 20 inches, this smaller shape is perfect for kids or those looking for a compact option for travel. Weighing just under 5 pounds, this could easily be packed in a suitcase or carry-on for comfortable sleep on the go.
Beans72 has been in business since 1999, creating handcrafted Sobakawa pillows that are authentic and built to last. This all-natural option is filled with 100 percent U.S.-grown organic buckwheat hulls that have been triple cleaned to remove dust, flour, and debris. The unbleached cotton casing offers a soft and hypoallergenic surface to rest your head on.
Buckwheat hulls are known for their cooling properties, allowing air to flow freely throughout. With natural conforming abilities, your head and neck should feel supported with minimal pressure. A zipper allows you to add or remove hulls if you wish to adjust the loft or level of firmness to suit your needs.
Zen Chi –
Exceptional Cooling
Twin Size: 20 x 26 inches
Soft Cotton cover
100% Organic Grown Buckwheat Hulls
According to traditional Chinese medicine, having a hot head is linked to stagnation of "qi," which is the energetic flow throughout the body. They believe that having heat in the head leads to inflammation, congestion, and many other health problems. This is one reason why traditional buckwheat pillows first became popular in Asian cultures.
Zen Chi has natural cooling technology thanks to the 100 percent organic buckwheat hulls that make up its base. These hulls naturally repel heat and allow for air to circulate freely throughout, keeping the head cool. The number of hulls can be customized based on your needs so you can achieve your ideal loft.
Zen Chi is designed to offer a therapeutic sleeping experience, conforming to the shape of the head and neck to promote optimal alignment. This may help to alleviate common discomforts like headaches, neck and back pain, and tension.
Zen Chi features a soft cotton cover and a completely organic fill with no chemicals or odors. If you're looking for a natural pillow that has cooling properties and is highly conforming, Zen Chi is worth considering.
Sachi Organics –
Best Cylinder Neck Pillow
Cylindrical shape – 1 size
100% Organic Cotton Canvas Cover
100% Organic USA Grown Buckwheat Hulls
Prefer a cylinder-shaped neck pillow? This option by Sachi Organics is worth a look. Also known as bolsters, this shape is ideal for anyone experiencing aches and pains; bolsters can be placed under the neck, back, or between the knees for conforming pressure relief and support.
Sachi Organics is dedicated to environmentally-friendly materials that are healthier for you and the planet. This bolster is no exception, as it is filled with 100 percent organic USA-grown buckwheat hulls in an organic cotton casing. With Sachi Organics, every bolster is handmade, so you know you're getting quality craftsmanship and amazing attention to detail.
Bolsters are ideal for side and back sleepers looking for exceptional support for their head and neck. The convenient zipper allows you to add or remove fill for your ideal loft.
Being small and lightweight, this bolster is the perfect option for travel or use around the house. Place it behind the back while watching TV or behind the neck on your next flight to experience comfort and relief anywhere you go.
PineTales –
Best Designer Style
2 size options: Compact and Japanese
2 cover options: Bamboo fabric or cooling fabric
Inner shell: 100% Cotton
Filling: 100% Organic Buckwheat Hulls, 100% Organic Millet Hulls or a mix of Buckwheat Hulls and French Lavender
If you want a pillow that looks as luxurious as it feels, check out this premium option by PineTales. This extra firm pillow is filled with 100 percent organic buckwheat hulls and is ideal for anyone suffering from neck or back pain, scoliosis, or frequent headaches.
Buckwheat is known for being long-lasting and durable, so you should never have to worry about it flattening or losing shape over time. Being on the firmer side makes this a great option for anyone suffering from neck or back pain. The materials are designed to conform to your head, keeping the spine in neutral alignment to prevent aches and pains.
There are two pillowcases, so no additional cover is needed. The organic cotton inner case has a zipper to allow you to add or remove fill for easy adjustment. The designer outer pillowcase is made from rayon bamboo fabric, which is light and breathable with moisture-wicking properties.
PineTales is a small, family-owned and operated business in Phoenix, Arizona that is all about manufacturing quality. Every product is hand-checked by the owners to verify the highest standards.
Hullo –
Exceptional Quality
King Size: 20 x 36 inches
100% Certified Organic Cotton Cover

Buckwheat Hull Filling Grown and Milled in the USA
You'll want to check out Hullo by Hulltex LLC if you're looking for a buckwheat pillow with exceptional quality. Hullo is an American-made product featuring the finest materials. The 100 percent organic cotton twill case is soft and breathable, and the inside is filled with premium buckwheat hulls that are grown and milled by farmers in the United States.
The hulls inside Hullo are designed to be highly malleable with the ideal level of firmness for supporting the head and neck. The loft is easily adjustable by adding or removing some of the hulls using the convenient zippered casing.
Buckwheat is a great material for sleepers who are prone to overheating because it allows for airflow, preventing the build-up of heat. Hullo should feel cool and comfortable all night long without ever needing to flip.
Those living a vegan lifestyle tend to love this product since it is made using all plant-based materials and reflects a passion for natural living. Featured by companies like Martha Stewart, Men's Journal, Home Beautiful, Elle Decor, and Architectural Digest, Hullo has a reputation for offering comfort and quality.
Buckwheat Pillow Buyer's Guide
Buckwheat is a grain-like seed known as a pseudocereal and comes from a flowering fruit related to rhubarb and sorrel. While it's commonly mistaken for a grain, it is completely unrelated to wheat and all of the grasses in the wheat family.
To create buckwheat pillows, the seeds go through a dehulling process and are thoroughly cleaned and dried. The outer hulls are hard and durable, resistant to heat and allergens. This makes them a natural alternative to feather and latex filling.
Sleeping on buckwheat takes some getting used to, as this material is extra firm and a bit noisier than what most people are used to. However, the hulls are very conforming and mold to the shape of the head and neck. This makes them a great option for anyone prone to muscle aches, frequent headaches, or neck pain.
What is a Buckwheat Pillow?
Buckwheat pillows are filled with the hard outer hulls of this flowering plant. Many have organic certifications and use a triple washing process to ensure that all of the dust and debris have been cleaned off. Some options feature a zippered casing, allowing for adjustability by adding or removing hulls.
History
Buckwheat cultivation can be traced back to ancient Asia, where it was commonly used as fodder grain, food, and to create traditional Sobakawa pillows. Sobakawa is a term used interchangeably to describe pillows made from buckwheat. These pillows have been prized in Asian cultures for their durability, stress-reduction, and cooling properties.
In Oriental medicine, having a cool head is an important element of physical and emotional health. In contrast, a hot head is believed to be caused by stagnation of the energetic flow of qi. While many other materials are prone to retaining heat and feeling increasingly warm throughout the night, buckwheat is praised for its ability to remain cool.
While these pillows still remain popular in Japan and other Asian countries, the rest of the world has fallen in love with them too. Buckwheat pillows offer a natural alternative to latex, down, and cotton fillings that can trigger allergies and lose their conforming properties over time.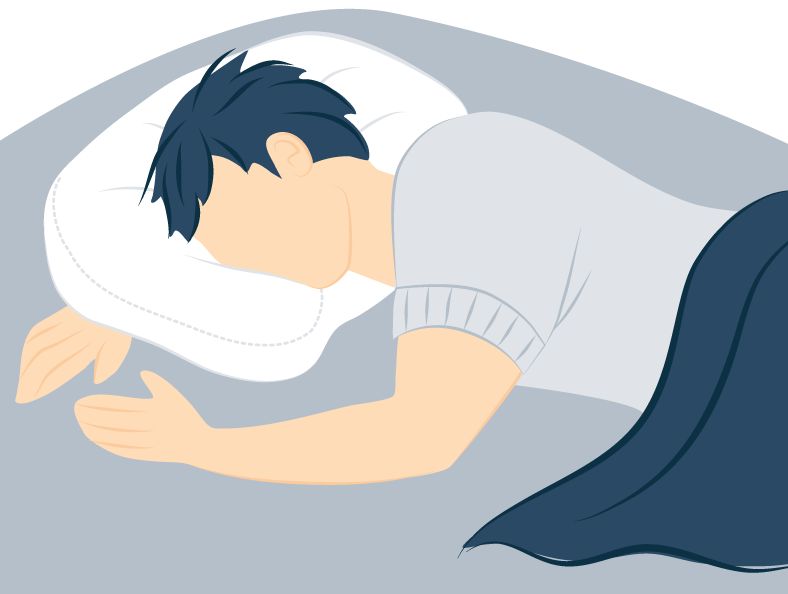 Understanding the Benefits
Are you curious about what makes them so special? Exceptional support, moldability, cooling, and durability—it's easy to see why they've become such a popular choice.
Hypoallergenic Properties
Most bedding is made with artificial materials and chemicals that can trigger an allergic response. Thankfully, this material is hypoallergenic and is even resistant to dust mites.
For those looking to avoid chemicals like herbicides and pesticides, organic certifications can bring peace of mind. Most buckwheat is grown organically and is environmentally-friendly.
When the head and neck are not in proper alignment with the spine, it can result in pain the following morning. This material is known for its ability to promote optimal alignment.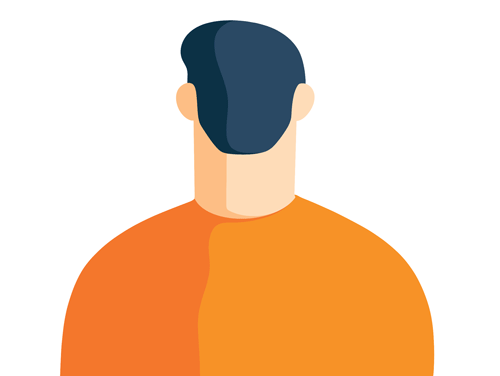 Most bedding has to be replaced after just a few months because it loses shape and is no longer supportive. Buckwheat is said to be one of the most durable fillings, with pillows lasting up to 10 years with proper care.
If you are prone to overheating at night, then you know how important cooling features are for a great night's rest. Thankfully, this material naturally cools without requiring any additional chemicals. The hulls also create space for air to flow freely throughout, making the pillow cool and highly breathable year-round.
Snoring can be caused by the tongue falling back, blocking the airway. Having a firm, supportive sleep surface has been known to reduce snoring by promoting an open airway. Being able to adjust the loft can also help sleepers to find the optimal height for their body.
Potential Cons
While many people love buckwheat, there are some potential cons to consider before making the switch. They're minor but still important to be aware of.
Change is hard, especially when it comes to sleep. Buckwheat is a much firmer material than what's found traditional pillows, and most sleepers go through an initial adjustment period as they get used to the feel. While this period can vary from person to person, it shouldn't last longer than a couple of weeks.
The dried hulls are like tiny shells that can make soft crackling sounds as they rub together. Sleepers who change positions frequently throughout the night may notice it more. The noise tends to dissipate over time, but it may be disruptive to sleep when you are still in the adjustment period.
Buckwheat has a strong, earthy aroma that people usually love or hate. Similar to noise, this also dissipates over time but can be very noticeable at first. Airing the pillow out can help to clear the aroma if you're not a fan of the smell.
Additional Considerations When Buying Buckwheat Pillow
Price and Affordability
Buckwheat pillows can range in price based on organic certification, size, and the cover. Most are in the range of $35-$75, making them affordable for sleepers looking for a natural and supportive option.
Pillow Weight
If you like to take your bedding with you when you travel, weight is an important factor. The density of the hulls puts them on the heavier side, with most ranging between 5 and 10 pounds.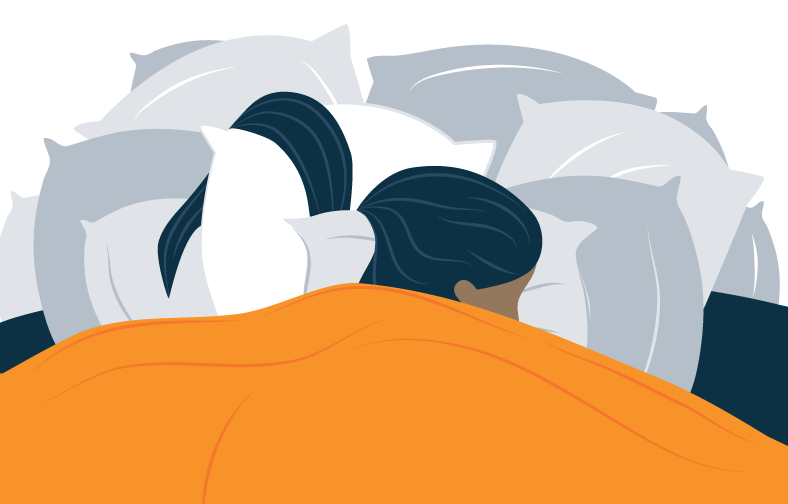 Firmness Level
This material is known for being on the firmer side, although density plays a role in the overall feel too. Most have the ability to add or remove some of the hulls, which can help with the loft and firmness. If you love a firm sleeping surface, then this may be an ideal choice for you.
Support and Ergonomics
Buckwheat is known for being highly supportive. These pillows are able to cradle the head and neck, molding to your natural shape. This helps to promote a neutral spinal alignment, making them an ergonomically-friendly option.
Sleepers who are prone to aches and pains often find relief from this type of material. Being able to conform to the head and neck provides the support that is needed for pain relief.
Sleeping Position
Sleeping position is an important factor when it comes to choosing a pillow. Stomach sleepers do best with a softer option that has a lower loft, keeping the neck and spine straight. Side and back sleepers prefer something a bit higher that can fill in the space between the head and mattress.
Most stomach sleepers find buckwheat a tad too firm, but it makes a great option for back and side sleepers.
Adjustability and Where to Buy
Adjustability is one of the most loved features because it allows you to find the optimal loft and feel for your body.
Buckwheat pillows are growing in popularity, but shopping online (Amazon perhaps?) is still one of the best ways to compare the features and find the best price.
Washability
Most of the zippered casings can be machine washed and dried. While the hulls should not be washed, they can be poured into a container and aired out while the cover is being cleaned.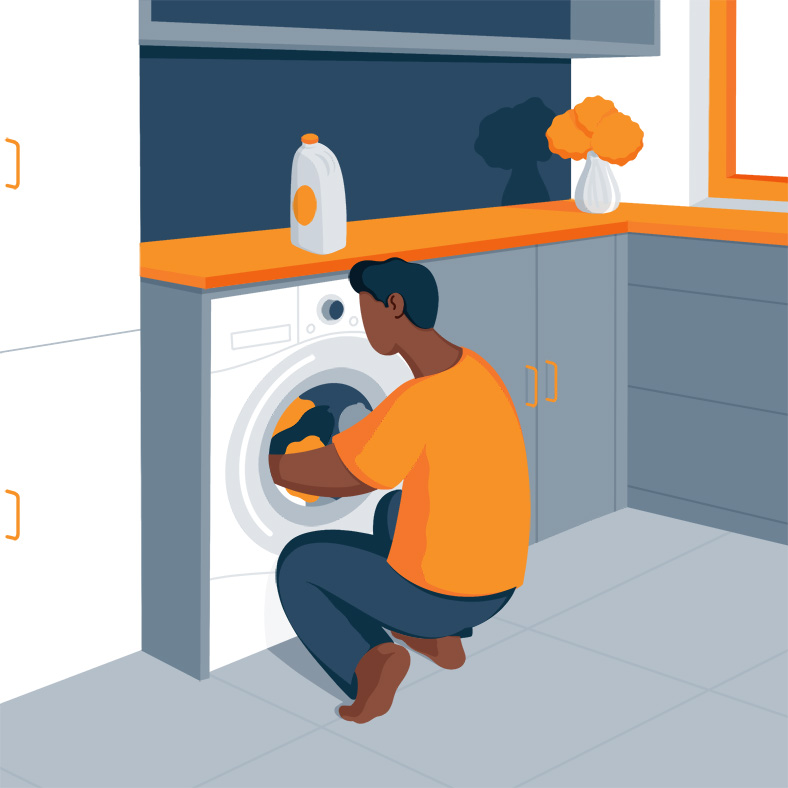 Sizes
Standard: Standard sizes are compact and convenient for children, twin beds, or travel. They are also one of the most affordable options.


---

Queen: If you have a Queen-sized bed, it's only natural that you may want a Queen-sized pillow, too. These are a few inches longer than the Standard size and are also great for sleepers who like extra room to toss and turn.


---

King: The King size adds an impressive 10 inches to the Standard size. While this size is ideal for those with King-sized beds, they can also be used as a body pillow or behind the back for comfortable lounging while reading or watching TV.


---

Other: On top of the three traditional sizes, there are additional options available for buckwheat pillows.The original Sobakawa was a much smaller size and is still an option by many retailers. This is often referred to as "Japanese size" and makes a great compact choice for travel or use around the house.Cylinder shapes are also available and can be used in lieu of a regular pillow or between the knees.
General Availability
Compared to other types of pillows from our top-rated lists and beyond, these may be slightly harder to find. Many eco-conscious retailers carry natural bedding in stores, but the selection is often limited. Shopping online is the best way to find a wide range of options at the most affordable prices.
Frequently Asked Questions about Buckwheat Pillows
Is it good for all sleeping positions?
The firmer surface may not be the best option for stomach sleepers. People who sleep on their back or side tend to prefer the stability and conforming properties of this material. Being highly moldable and adjustable are also great features that combination sleepers love.
Are there bugs in these pillows?
Many people worry that a food-based filling will attract unwanted critters. Thankfully, buckwheat hulls that have been thoroughly cleaned with the seeds removed should not attract bugs or dust mites.
Are all buckwheat hull pillows organic?
Unfortunately, not all buckwheat hulls are organic. Many companies have chosen to use organically-sourced hulls in their products, but this is not always the case. If you are looking for a certified-organic product, be sure to check the description or speak to the company directly.
Conclusion
Buckwheat pillows have a lot to offer for anyone seeking a natural and supportive place to rest their heads. They have the advantage of being highly flexible, conforming to the shape of the head and neck. People prone to aches and pains tend to love these pillows for offering firm support.
Compared to other natural materials like latex and down, buckwheat is praised for being durable, cooling, and affordable. While you may pay slightly more than your average department store product, you're getting quality, comfort, and a pillow that should last for years to come.