Nobody enjoys waking up groggy and tired. If you're getting a full night's sleep but emerging feeling worse than when your head hit the pillow, perhaps it's the pillow that's the problem. Down-fill products are typically of high quality, and could offer a rejuvenating night of sleep. We detail our highest-rated down pillow picks to help you catch some zzz's.
But is it truly worth it? Do the quality and the difference justify the serious price? These are the kinds of questions that you might ask yourself. On top of that, even if you decide to go for it – which type of down pillow should you go for? Should you choose goose, duck or any other alternative?
These are actually legitimate questions that you would have to account for when you are shopping for your pillow. It is understandable that you might feel quite overwhelmed. After all, you've come to the realization that you have to make quite a lot of decisions just to buy a pillow. Well, given the fact that it is absolutely instrumental to proper night sleep, you should definitely take it into account.
With this said, we are here to help you out. Below you will find all the information you need as well as a comprehensive review of some of the top rated down pillows on the market so that you don't have to go through the hassle alone. Let's have a look.
Interested in exploring further? Check out our Best Pillows Guide here.
Sleep Advisor's Testing Methodology
At Sleep Advisor, our product reviews are based on findings from in-person tests that allow us to have a genuine understanding of how the mattress feels and performs.
For this roundup, we prioritized features that are especially important for down pillows. We paid special attention to components such as pillow thickness, support elements, material, and cooling features.
Top 5 Down Pillow Reviews
HIGHLIGHTS:
Set of two
King size available
100% cotton cover
High fill power
This is a luxury 100% down pillow set of 2 units, and it features a comfortable and gentle cotton cover. The royal hotel goose down pillow, as it is also commonly referred to, is also edged with a double silky piping. This is specifically designed to deliver a cleaner finish.
The set combines two pillows which are brand new, of course, and come with the factory seal. Additionally, they are 750 Fill power, and the down ratio is set to 90%. This means that there is just an insignificant 10% of smaller feathers.
The product measures 20 x 28 inches, and it is designed to be only dry cleaned.
HIGHLIGHTS:
Set of two
100% organic cotton cover
Machine washable
This is a pillow which is filled with white duck down, and it also has white duck feather. One of the first things that you ought to account for is the fact that the product is completely hypoallergenic and you shouldn't be worried if you are allergic.
The design is a double-stitch one which has self-piping. It is absolutely beautiful in terms of appeal. The entire thing is 100% organic, and the cotton cover is very gentle and comfortable.
The product should be washed with cold water if you don't want to ruin it. It should be tumble dried on the lowest heat or, this is our personal recommendation, you can easily dry clean it for convenience.
HIGHLIGHTS:
Set of two
Down alternative
Hypoallergenic
Machine washable
Made in the USA
This entirely USA made product comes with 50% polyester and 50% cotton, and it is designed to be the perfect down alternative. It's a comprehensive set of 2 pillows. You will get one standard and one queen sized pillow.
They are known to be very comfortable for different sleeping positions. There is a filling of microfiber in the product which is going to provide you with some additional neck support. The pillows are packed with a compressing process. You should allow about 24 hours for the pillows to get in their actual condition.
This is a very convenient and affordable alternative to down, and it is definitely going to bring in the comfort that you expect.
HIGHLIGHTS:
90% Goose down filing
Hypoallergenic
Luxury 100% cotton cover
1200 thread count cover
The first thing that needs to be said about the pillows is that they are made with 100% Luxury 1200 thread count cotton covers. The Egyptian cotton is undoubtedly rather comfortable, and it brings a soft and gentle appeal upon touching it.
The pillows are filled with 90% Goose Down, and there are also feathers which amount to about 10% of the consistency. The high fill power, as well as the 50 ounces of white goose down, make the product very comfortable and particularly high-end.
The pillows are hypoallergenic, and they measure 20 x 28 inches in size. They are factory sealed.
HIGHLIGHTS:
King size available
Firm and Soft options
100% Egyptian cotton cover
550 fill power
Made in the USA
The pillow is made of 100% white goose down. It is queen sized, and it is particularly comfortable. The material of the cover is 100% cotton, and it comes with 233 thread count. The product itself is filled with 27 ounces of white goose down as well as 550 fill power.
Interestingly enough, the entire manufacturing process is happening within the USA, and that guarantees the quality of the ingredients. The price includes one pillow which measures 20 x 30 inches in size.
The comfort brought by the product is truly substantial, and the plushy appeal is definitely going to bring a cloud-like sleeping sensation that's worth taking into consideration.
What is a Down Pillow?
If you've never come across this particular type of filling, you might be wondering about what type of pillow this could actually be. Down refers to the actual clusters of feathers which are found under the tougher exterior feathers of birds. Species include ducks and geese.
The result is a myriad of benefits including warmth, quietness, and plush feel as well as being very light in weight.
Check Out Our Comparison: Down vs. Feather Pillow
What Are the Benefits of Using a Down Pillow?
There are quite a lot of perks when it comes to using down pillows. Let's have a look at some of them.
They have great aesthetics
Pillows which are filled with down are actually a lot plumper and fuller in comparison to those which are filled with feather and PrimaLoft, for instance. This is going to provide an overly fuller nature which makes them more appealing when you stack them against popular counterparts.
If you are someone who loves comfort but doesn't want to sacrifice support, this is the pillow for you. It offers soft as well as airy appeal, and it feels as if you are sleeping on a cloud.
The longevity of these products is conveniently increased. You can easily expect for it to last between 8 and 10 years which is substantially more than what you would get out of a regular pillow.
CONS of Down Pillows
Of course, like any other product on the market, this one also has some flaws. Some of them include:
The majority of the down pillows are rather low regarding height. This might not really be appealing to a lot of people.
Just like the majority of other pillows on the market, these are also going to lose their shape and might require shaking and fluffing to get it back. However, this process takes a lot less time – usually just a few seconds.
This is without a doubt amongst the most expensive options on the market. If you don't mind the steeper price, though, the other cons are not really going to make a serious impression as the benefits are just so many.
Types of Down Pillows
Goose
This type of down pillow is without a doubt amongst the finest of all of them. It is also the one which is priced at the highest cost because the quality makes it very expensive. The latter is brought by the larger clusters as well as the significantly higher fill power which is better than the one found in duck models.
Now, it is worth noting that Hungarian geese usually grow a lot larger than the geese which are found in China as well as in Canada and Siberia. This is why the goose down produced from those animals is considered to be the best. What is more, farmers from this part of the world also take pride that they sell a very high-quality type of material.[
Duck Down
When you purchase a duck style option, you should know that this is a great choice and it provides a lot of quality but it's more affordable and budget-friendly. This is also why the quality is a bit lowered. This is because the actual clusters in ducks are rather smaller than those which are found in geese. This means that the pillow is less resilient and it definitely has a rather shorter lifespan.
These are definitely a great purchase and an option for the average consumer because they bring tremendous quality at a much tolerable and affordable price point.
Down Alternative
Now, down-alternative pillows, as you can imagine, mimics down very closely but this could be quite misleading. The fill that characterizes down-alternative pillows is man-made. It is synthetic, and it is made out of polyester microfibers. Of course, this is not the cheaper polyester-fill counterpart.
This is a higher quality fill, but it's still not as convenient as regular and authentic down. This doesn't really mean that you should rule these out. They do not stand as bulkier as authentic down but are still very comfortable.
Down vs. Down Alternative
Comparing down to down alternative pillow allows us to determine the key differences. Right off the bat, all of the down-alternative pillows are hypoallergenic while when it comes to authentic down – this is more of an option. The down pillow is going to be far more durable and would last you for a lot longer.
However, the down-alternative one is a bit cooler, and it is more breathable when stacked against down. Both of them provide very airy and soft appeal which makes you feel as if you sleep on a cloud.
What Should You Consider Before Buying a Down Pillow?
Sleeping Position
Stomach
---
Stomach sleepers benefit the most out of this particular type of pillows. This is mostly because the loft is lower and softer and it is going to adjust to your rather unusual sleeping habits, making this a great choice.
Read More: Best Pillow for Stomach Sleepers
Side Sleeper
---
The truth is that side sleepers don't always instantly appreciate the down feather pillow. This is because their sleeping position places their head a bit higher off the surface and the pillow is not capable of providing the same amount of support.
Get More Info: Best Pillows for Side Sleepers
Back Sleeper
---
Back sleepers are usually fairly well content with using down pillows because it would offer a proper spinal alignment.
Want to know more? Check out our guide to best pillow for back sleepers.
Other Considerations When Buying A Down Pillow
Fill Power
The fill power is a common term that you are likely to encounter quite a lot when you read reviews of the kind. To put it in a nutshell, this is going to determine the longevity and the quality of the pillow. It indicates the amount of cubic inches of space an ounce of down clusters are going to be occupying. The more they are – the better, as obvious as it may sound.
Thread Count
While the fill is important, it is also critical to take a look at the cover of the pillow. This is where you'd find terms and buzz words such as thread count, for instance. This is a measurement which is designed to record the smoothness as well as the roughness of the surface of the cotton. The more the thread count increases, the gentler and more comfortable the surface actually is.
Cover
The cover is quite important, and it is most commonly made out of cotton. This is the finishing touch of the down feather pillow which is also going to play an instrumental role in delivering the quality and the cloud-like sleeping sensation of the pillow. This is why you should take it into consideration.
Ease of Cleaning
Out of sheer convenience, you need to be well aware of the ways that your down pillow could be cleaned. Starting off with the most exquisite type – goose down pillows – these can't be cleaned with a regular washing machine. They should be dry cleaned and, if we have to be honest, it's best to rely on professionals to prevent ruining the product. You should also make sure that you are aware of the way they are dried as well.
Find Out More: How To Properly Wash Feather and Down Pillows
Cost
If you've decided to purchase one, you are already aware of the fact that you would be spending more than what you'd spend for a regular pillow. This is quite important, and you need to consider it. The cost could range, depending on the type of down that you set your sights on.
The goose down is the most expensive one, especially if you opt for some high-end thread count and decide to use Hungarian down. The duck down is a bit more affordable, and if you truly want to save money while bringing some of the benefits, you should consider a down-alternative.
To Conclude
As you can see, there is a rather serious amount of things that you would have to be well aware of when it comes to it. Who would have thought that shopping for a right pillow would be so challenging?
Well, the pillow is particularly crucial as it is going to deliver serious properties when it comes to aligning your spine.
We hope that our best down pillows guide has turned out to be helpful and that you are capable of making the right call without having to waste an excessive amount of time in the process.
Resources: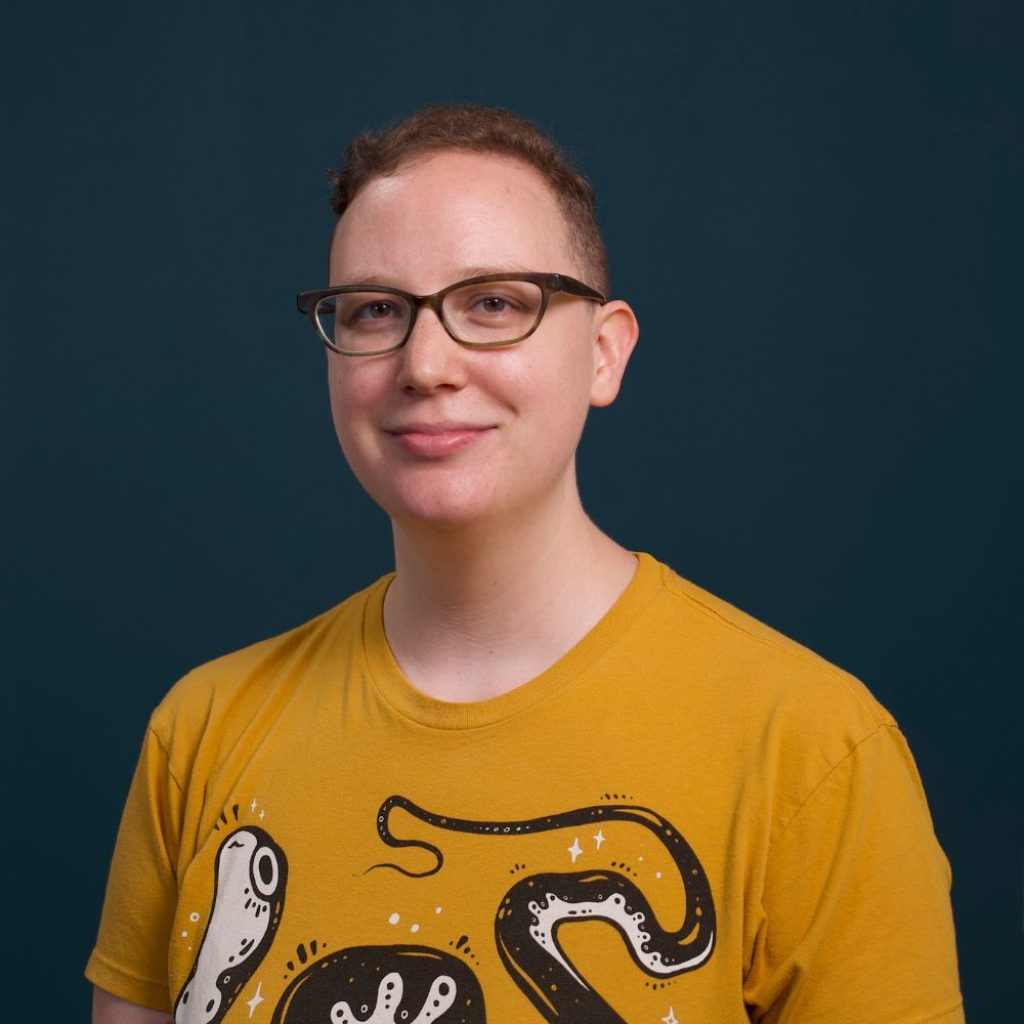 Melanie Kassel
Performance Editor
About Author
As Sleep Advisor's Performance Editor, Melanie writes and edits content throughout the site to ensure it's accurate, engaging, and up-to-date.