While your mattress is an important aspect of comfortable sleep, the right pillow can take your rest to the next level. There are thousands of options out there for a variety of needs, and choosing the right cushion could reduce nighttime awakenings and improve your quality of sleep.
This list of top rated pillows from Amazon will take you through some of the best out there. By the time you are finished here, hopefully, you will be just a few clicks away from the best sleep of your life—and if not that, at least a better night's rest.
12 Top-Rated Amazon Pillows Reviewed
Coop Sleep Goods Premium –
Adjustable Loft
HIGHLIGHTS:
Cover: 60% Polyester, 40% Rayon Derived from Bamboo
Fill material: Shredded memory foam
CertiPUR-US and GREENGUARD Gold certified
Made in USA
Shredded memory foam and microfiber in an adjustable pillow, Coop Sleep Goods Premium is a versatile option, in which you can remove some of the fill to make the cushion more or less lofty. This is great for all kinds of sleepers because back and stomach sleepers can take out as much filling as they need to in order to get comfortable. This makes for a personalized fit for each individual, a pretty exciting feature.
The cover is made from a polyester, rayon bamboo blend that is breathable to help with temperature regulation. It is machine washable, and the foam is CertiPUR-US® Certified.
Because it is shredded foam, it may have some off-gassing at first and may take some time to inflate completely after shipping. After a couple of days, however, the off-gassing will fade and the pillow should expand to its peak fullness.
Beckham Hotel Collection Gel Pillow –
Luxury Plush
HIGHLIGHTS:
Cover: 100% Cotton
Fill material: Down Alternative
Hypoallergenic and chemical free
OEKO-Tex Standard 100 certified
Want to feel like you are waking up in a luxury hotel every day? Beckham Hotel Collection Gel Pillow takes you one step closer to that with its overfilled, gel-fiber fill. Through the "no-shift construction," the company assures that the filling is secure and stays in place, so it will have the feeling of a solid cushion rather than the more fragmented feel of shredded or feather materials.
This product is on the full side, so side sleepers may be the best candidates for this particular brand; it should fill that gap between the shoulder and neck for some good support. However, many reviewers report comfort for all positions and that it holds its shape well.
Mold, mildew, and dust mite resistant, those with asthma, allergies, or respiratory issues should be able to rest easy. Not to mention, the product repels stains and fading, aiding in durability.
EPABO Contour Memory Foam –
For Orthopedic and Pain
HIGHLIGHTS:
Cover: Rayon form bamboo and polyester blend
Inner material: Memory Foam
Hypoallergenic and chemical free
If you are suffering from neck pain, your pillow may be to blame, and a customizable, contouring cushion might just be the answer. EPABO encourages spine alignment and helps eliminate neck craning because of its design—it has a divet where the head can sit lower and the neck can be better supported. It also has a removable piece of foam on the bottom of the pillow if the cushion feels too high on the neck.
This product is filled with memory foam and is on the firm side when first laying down (this material tends to get softer as it warms up), so if you have very severe cervical pain, you may need a softer pillow. The company also warns that it may take time for your body to adjust to the right positioning, so you may experience some initial discomfort.
Utopia Bedding –
Side/Back Sleepers
HIGHLIGHTS:
Cover: Microfiber
Filling material: Down alternative
Gusset design
Combination sleepers can struggle to find a pillow that fits the needs of both side and back positions; back sleepers tend to need thinner cushions compared to side sleepers to keep the neck in line with the rest of their bodies and not overly elevated. This brand seeks to provide a comfy option for every type of sleeper.
Utopia Bedding is filled with a down alternative that is vacuum-sealed and packaged. You will have to unwrap it and fluff it up when you first receive it. Once it reaches its fullest loft, you should notice a medium-firm feel that should conform to the natural curves of your upper body.
It comes with a microfiber cover with a blue gusset around the perimeter and double-needled corded edges for added strength. Some reviewers even said that after purchasing these pillows, they had a full, uninterrupted night's sleep for the first time in months.
Digital Decor –
Down Alternative
HIGHLIGHTS:
Cover: 100% Cotton
Fill material: Down alternative
Hypoallergenic
Made in USA
Down alternative is killer for those with down allergies who still want that plushy, fluffy feeling. Digital Decor is filled with a polyester-fiber and wrapped in 100 percent cotton, meaning it is also 100 percent hypoallergenic.
The brand has three different fill levels: soft, medium, and firm, with the medium being suggested for most sleepers. Each person has individual sleeping preferences, so the option of choosing the loftiness can make a huge difference in the quality of sleep.
Many people who own this product were surprised at how comfortable they were on these pillows, especially those who had been exclusive feather-pillow sleepers for much of their lives. The brand promises a secure fit and that the filling stays in place instead of flopping around. This product is also machine washable, and the company suggests they be tumble dried on low.
DreamNorth –
Dust Mite Resistant
HIGHLIGHTS:
Cover: 100% Cotton
Fill material: Down alternative
Hypoallergenic
Dust mites are quite frankly disgusting, but unfortunately, they can be found on many common household items, including mattresses and couches. These microscopic bugs feed off of human and pet dander. Since you spend a lot of time sleeping on your pillow, they can be a feeding ground for these little parasites and can cause allergic reactions in some cases.
This is why having dust mite resistant cushions can be essential to sleeping well, and DreamNorth is a top pick in this category. Made with poly gel-filled fiber and a 100 percent cotton, this brand should be both breathable and comfortable, while warding off any potential allergens. The company claims to have figured out "the perfect balance between fluffy and firmness," and many reviewers agree.
With a medium feel, this product should work well for combination, side, and back sleepers. Some stomach sleepers may find it to be a little too fluffy for their needs.
WEEKENDER –
Ventilated Gel Memory Foam
HIGHLIGHTS:
Fill material: Memory foam
CertiPUR US certified
Infused with gel for temperature regulation
So you like the feel of memory foam but have found it to be too warm for your sleeping demands? WEEKENDER could be your saving grace; its ventilated, gel-infused memory foam design helps bat away the heat that tends to stick around with the same contouring comfort foam can provide. The foam uses Pincore technology, essentially making tiny holes in the foam to allow airflow and improve the heat-trapping quality that usually comes along with this material.
Another cool feature about this brand is that its cover is removable and machine washable, ensuring an easy-to-clean product that should continue to stay fresh through years of use. It has a medium firmness, so it should provide comfort for a wide variety of sleepers, and it comes in three different sizes (Standard, Queen, and King). The CertiPUR-US® Certified foam should help you sleep easy knowing you can stay both cool and safe from harmful chemicals.
Coop Sleep Goods –
Cooling Cover
HIGHLIGHTS:
Cover: Bamboo-derived viscose rayon and polyester
Fill material: Shredded memory foam and microfiber
CertiPUR-US and GREENGUARD Gold certified
Hypoallergenic and chemical free
Made in USA
You may be blaming your mattress for waking you up at night in a sweat, but your pillow may actually be responsible. The Coop Sleep Goods cushion should keep the "sweaty bed head" at bay. Through some interesting cooling technology, the brand has found unique ways to help regulate your body temperature throughout the night.
It is covered with what this company calls Ultra-Tech fabric, which is a bamboo-derived viscose rayon and polyester blend. Inside, you will find a shredded proprietary gel memory foam blend that keeps it from clumping together and creating heat spots.
With a zippered outer and inner cover, you can adjust how much filling you want in your pillow by removing or adding shredded memory foam materials. This customizable option lets you decide what is the most comfortable fit, as different sleeping positions may require different fill levels.
Want to read more? Check out our full Coop Sleep Goods pillow review.
WonderSleep Premium –
Hypoallergenic Memory Foam
HIGHLIGHTS:
Cover: 40% Viscose Rayon from Bamboo and 60% Polyester
Fill material: Shredded memory foam and poly fiber
Hypoallergenic
While down and latex are often used in the sleep industry, there are many who struggle with allergies to these materials. These sleepers should not have to sacrifice comfort due to these allergies, but it can prove problematic to get a luxurious feel that is also hypoallergenic. Memory foam is a top choice because it is manufactured from synthetic materials.
An overall good pick for both a comfortable and allergy-free memory foam is WonderSleep Premium. The shredded memory foam combined with polyester-fiber keeps that moldable, soft sinking feel and should keep those with allergies, respiratory problems, or asthma cozy. The cover is made from premium Viscose Rayon and polyester, and the brand is dust resistant and machine washable to keep the dirt at bay.
Some reviewers did report an initial off-gassing smell, but many suggested putting them in the dryer on low for a while to speed up the process.
Snuggle-Pedic –
Machine Washable
HIGHLIGHTS:
Cover: 43% Viscose of Bamboo, 56.4%Polyester, .6% Lycra
Fill material: Memory foam
CertiPUR-US Certified foam
Hypoallergenic
Made in USA
Concerned about being able to easily clean your pillow? This is a completely valid worry; sleepers spend about a third of their lives asleep, and that means oils and dirt from their bodies and hair can eventually seep into the materials they sleep on. Snuggle-Pedic should have you covered on all ends of the cleaning spectrum.
Coming with a removable cover, if you are seeking a quick and easy clean, simply zip off the outer layer and throw it in the wash. For a deeper sanitization, toss the entire product into your washing machine and tumble dry on low.
This brand is filled with shredded memory foam and covered with breathable bamboo to help keep cool. The fill is adjustable due to the removable cover and zippered liner. Add your own fill or remove foam for a more personalized sleeping experience.
Looking to learn more? Read our complete Snuggle Pedic pillow review.
Pillowflex Synthetic Down –
Body Pillow
HIGHLIGHTS:
Cover: 65% Polyester, 35% Cotton
Fill material: Down alternative
Hypoallergenic
Made in USA
A good body pillow can completely change the way you sleep, giving support and softening the pressure points that you might find in your usual sleeping position. Side sleepers and pregnant women particularly can benefit from sleeping with a body cushion, either giving much-needed comfort for the back or pressure relief in the hips by positioning it between the knees.
Shopping for a body cushion is a little different than one that is designed for your head, and using one is generally just a personal preference that goes into play. The Pillowflex is filled with a synthetic down, which is moldable and can be easily adjusted for comfort in many positions.
To better explain what exactly this will feel like, if you karate chop the pillow, the indentation will stay in place.
This particular pillow is 20 inches by 54 inches, a standard size, but there are body cushions in a bunch of dimensions.
My Pillow Classic Series –
Extra Firm Fill
HIGHLIGHTS:
Patented interlocking fill
Adjustable
Made in USA
Do you sleep with multiple pillows and still find that there is not enough support? You might be in the extra-firm fill camp. My Pillow is a great option if you are looking for one of the firmer cushions out there.
The company began from inventor and creator, Mike, who designed this product because of his issues with pillows going flat, being too hot, and waking up with his neck sore. He originally sold his product in a mall kiosk, and it quickly blew up from there, eventually showing up in infomercials on your television. It is made with a patented interlocking fill, which the brand claims does not go flat after use.
This cushion is machine washable with adjustable filling; however, it may be important to note that some reviewers found that it takes a while to dry, so keep that in mind when machine washing.
Amazon Pillows Buyer's Guide
Read the Consumer Reviews
Although the features and specifications provided by the brand can contribute to your purchase, reviews from customers that have actually used the product in person can give you a realistic view of what to expect. Remember to take both positive and negative reviews into account and that everyone has different sleep preferences.
Consider Material Preferences
Pillows can be made with varying materials, and each has features that work better for certain types of sleepers. Down, feather, and down alternatives are lightweight, moldable, and are generally easy to adjust. Latex models and memory foam materials offer more firmness and support but are often pretty heavy.
There are also some shredded memory foam and latex pillows that are a little lighter and more moldable but can be more expensive.
View Our Full Guide: Best Rated Pillows
Think About Compatibility with Sleeping Position
Side
Side sleepers pillows tend to be fluffier and thicker to fill in the gap between the neck and the shoulders for proper support.
Back
A thinner cushion may be the best pillow for back sleepers with some extra cushion on the bottom third to keep the neck and upper body aligned.
Stomach
A very thin model —or even none at all — is the ideal pillow for those who sleep on their stomachs, and typically provides the most comfort for spine alignment and should avoid craning the neck.
Combination
Since combination sleepers move into different positions throughout the night, they might appreciate a cushion that can be easily molded and adjusted, like memory foam, down, or feather, for some examples.
---
Conclusion
A pillow may seem like a simple sleep accessory, but sometimes it can make or break your rest. Depending on the fill, material, and the type of sleeper you are, it can be customized to your specific needs. Knowing how important these aspects are to gaining quality sleep, many brands now have the option of personalizing the loft and fill.
If you have been sleeping on the same old ratty pillow for years, it may be time to up your sleeping game. You might just find the secret to curing that neck, back, or shoulder pain you have been experiencing.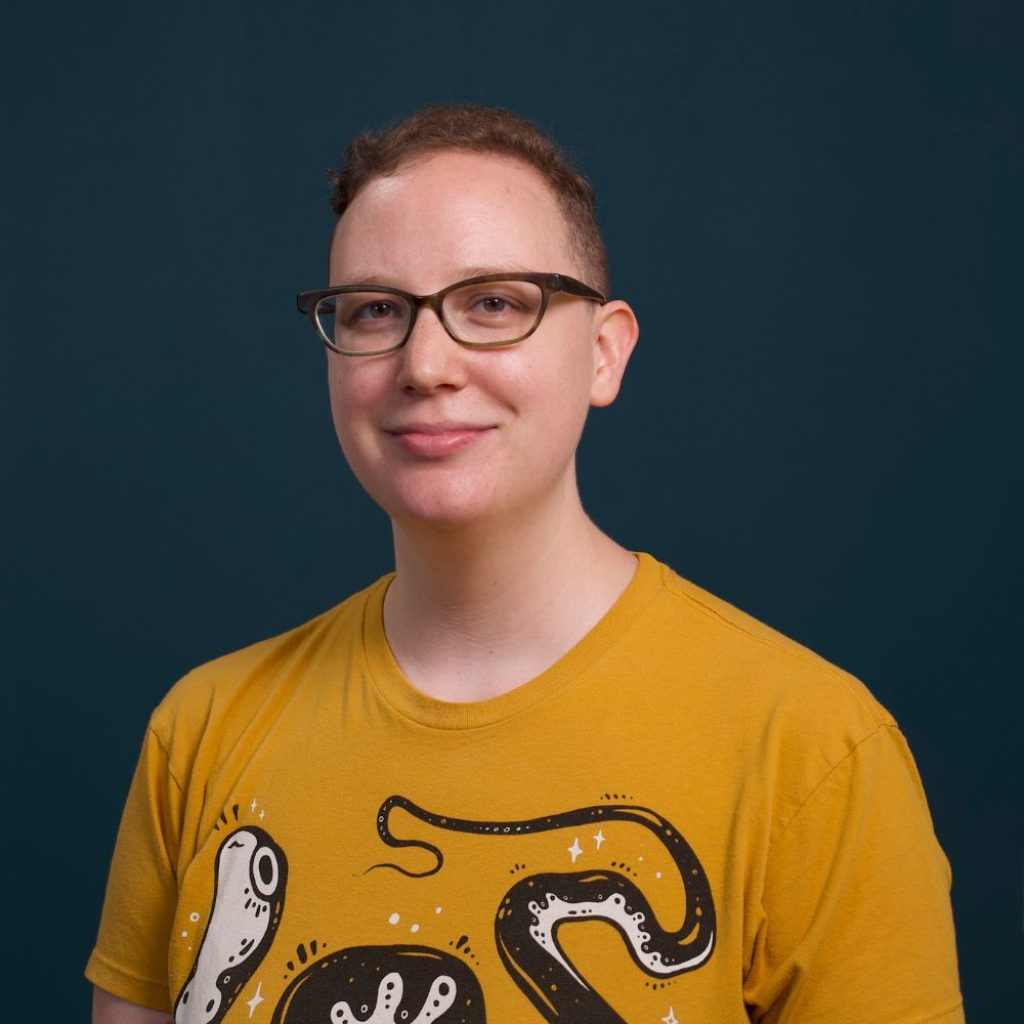 Melanie Kassel
Performance Editor
About Author
As Sleep Advisor's Performance Editor, Melanie writes and edits content throughout the site to ensure it's accurate, engaging, and up-to-date.