If you can't really recall when the last time you changed your pillow was, it might be the right time to do it.
There is a general rule of thumb that you ought to do so at least once a year or two years at worst.
There are a few different reasons for which you'd want to consider doing so, and we've taken the liberty of elaborating a bit on this topic.
Why Replace Your Pillow
Better Sleep
Your pillow has a direct impact on the way your neck and head are supported, and when they are brand new, the support is the best. This keeps your spine aligned which translates to a great night of sleep. Keep this in mind.
Hygiene
You sweat. That's a fact. Furthermore, your dead skin cells peel and all of this gets absorbed in the pillow. With time, you might experience certain allergic reactions or skin inflammations resulting from these – it's important to keep this in mind.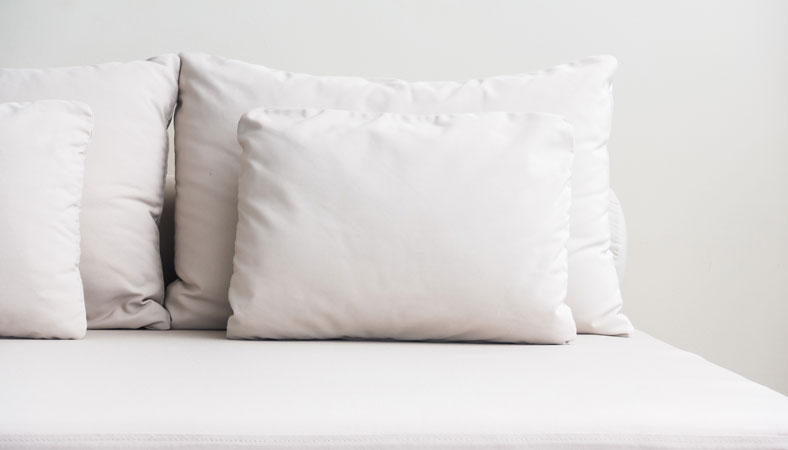 How Often Should I Wash My Pillow?
The general rule of thumb is three weeks, even though you could do it more frequently. This is what's considered a great habit to get into. Should you do so, rest assured that you wouldn't experience any issues regarding hygiene.
Need help? Check out our guide on how to properly wash your pillows.
Types of Pillows & Replacement Timeline
Memory foam
Memory foam pillows should be replaced once a year. Their conforming is great, but they tend to sag. The material is not that reliable, and that's the main reason for it.
Down Pillow
Down pillows should also be changed once a year, maybe a little longer than that. They tend to lump quite a bit, and it is at that point they'd become unusable.
Check Out Our Comparison: Feather vs. Down Pillows

Latex
Latex is more durable than memory foam, and as such, if you have a latex pillow, you can replace it once every two years. They are more expensive as well.
Feather-based
Feather-based are amongst the most common types out there, and they are also usually the more inexpensive ones. You should change these at least once a year even though certain people recommend even more often.
Find Out More: How to Wash Feather Pillows
Bamboo
These should be changed once every year and a half as bamboo fibers tend to be a bit more reliable than cotton ones.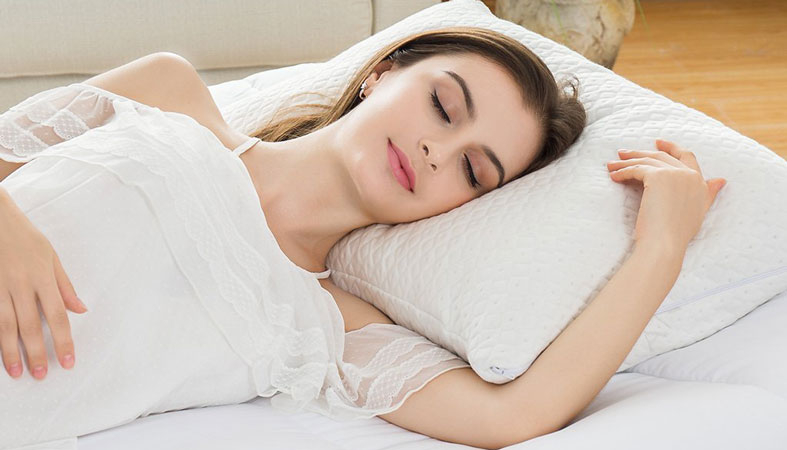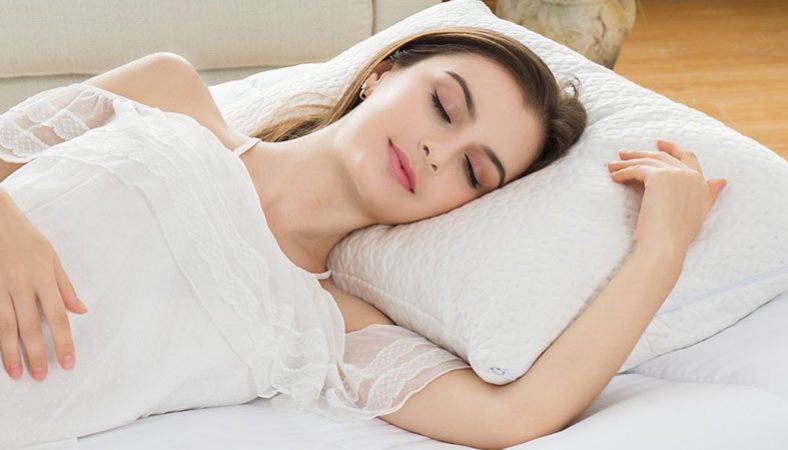 Frequently Asked Questions
Can Pillows go in the dryer?
Some of them can – others can't. For instance, you can throw a bamboo pillow in the dryer, but you can't put a feather-based one in it as you risk making a substantial mess.
Are there health risks associated with an old pillow?
The more you use a pillow, the more its properties diminish. Think of it as amortization. An old and inappropriate pillow could cause spinal misalignment so – yes, there are health risks associated with old pillows.
Conclusion
---
The most important thing to consider is your health. As such, you are obligated to ensure that everything is handled as per the highest standards. Follow the above guidelines to guarantee that your pillow is in perfect condition and that it delivers the necessary capabilities.
Sources and References:
When Should You Replace Your Pillow? – sleep.org
Pillows: A Hot Bed Of Fungal Spores – sciencedaily.com
More Readings:
Our team covers as many areas of expertise as we do time zones, but none of us started here as a so-called expert on sleep. What we do share is a willingness to ask questions (lots of them), seek experts, and dig deep into conventional wisdom to see if maybe there might be a better path towards healthy living. We apply what we learn not only to our company culture, but also how we deliver information to our over 12.7M readers.
Sleep research is changing all the time, and we are 100% dedicated to keeping up with breakthroughs and innovations. You live better if you sleep better. Whatever has brought you here, we wish you luck on your journey towards better rest.