Transparency Disclosure – We may receive a referral fee for products purchased through the links on our site...

Read More

.
Are you in the market for a new pillow but not sure which to get? Today might be your lucky day. Today might be the day we find the perfect way to cradle your head at night. Will the Five Star Down Alternative Pillow be the ideal alternative for you?
Keep reading to find out.
Construction
This is a straightforward design. The cover is 100% cotton and cannot be removed. It encases the 100% microfiber fill. The fill itself is polyester and hyper-allergenic and will not clump up. The filling makes this a medium to firm option, and the gusset on the cover helps it to retain its loft.
If you order this, be on the lookout for a large package. These are not vacuum-packed when shipped.
The cover and the filling can be washed or sent in for dry-cleaning. Cleaning it at home is fairly simple, you just need to pop it into the washer on a cold, delicate cycle. I recommend running one through at a time so as not to overload your machine. You can place it in the dryer as long as you use a low setting.
This will also help to puff the fibers up again.
Alternatively, lay it down flat to dry in a sunny spot, in a similar way you would with a sweater. You can quickly fluff it up again, even without the use of a dryer.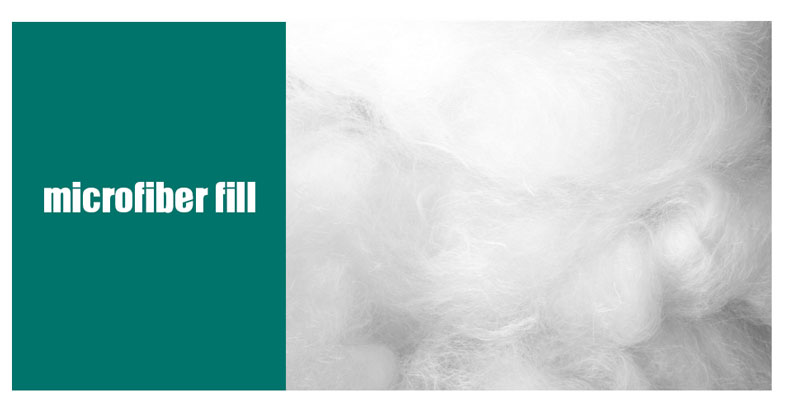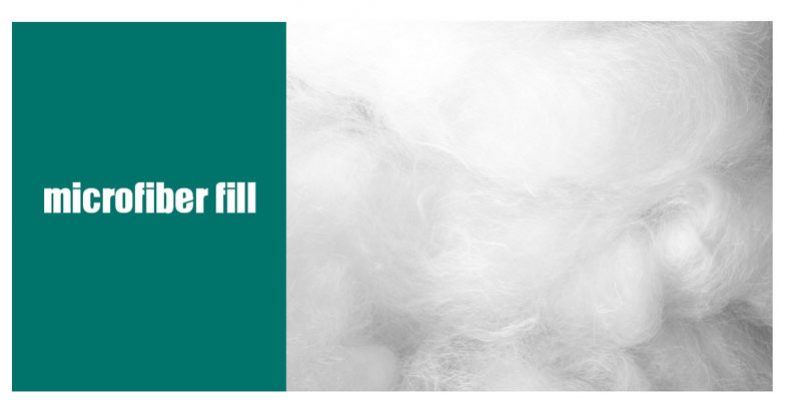 Comfort, Support, and Feel
You will be able to see immediately how firm it is when you get it because it has never been vacuumed sealed. The fibers are soft, but there are a lot of them. This would make me rate this as a medium firm pillow. It is very comfortable to sleep on and conforms to the shape of your head in much the same way as down would.
Unlike down pillows, however, it doesn't compress away to nothing and leave you without any kind of support. It is squishy and yet supportive. It's entirely different to many of the other fiber fill options on the market.
Some people would rate this as too hard, but I think that the squishiness combined with the support makes it more medium. Just please be aware, though, that it will be tough to get any kind of memory foam option at this sort of price.
Cover
The cover is really great. It is made of 100% cotton with a jacquard weave and comes in at a stunning 300-thread count. It looks lovely, but it is practical as well. The cloth helps to wick moisture and heat away from your head. The weave is tight enough that it allows for a high-quality finish, but loose enough to allow air to circulate through it.
The combination of the natural fiber of the cover and the looser weave means that hot sleepers will manage with this option.
The cover has a 1.5-inch gusset sewn into it to help improve the loft of the cushion.
The overall effect of the pattern and the natural fabric is pleasing to the eye. It feels luxurious, crisp and clean. People however, wish that the cover was removable. Still, it washes just as easily with the stuffing in as it would without it in so this is a minor niggle.
Sleeping Position
Your sleeping position is critical to the quality of rest that you get. For side sleepers, Harvard Medical School recommends choosing a pillow that is more elevated in the neck than the head for optimal support. You need them to be aligned naturally with your spine without creating a crick or strain in it.
These pillows are meant for side sleepers, but some side sleepers may want a bit more height in their cushion. What is nice is that the squishiness means that these will work for you if you change positions at night. It molds to the shape of your head and neck, and that is quite useful.
At worst, I would say that if you feel that they are not quite firm enough for you, you would be able to stack them for a better result. Because you are going to sink into them to some degree, it might be an idea to buy a two-pack set. If you decide to only use the one after all, at least you will have a spare to as well.
These would be too firm for a stomach sleeper unless they use them more like a body pillow.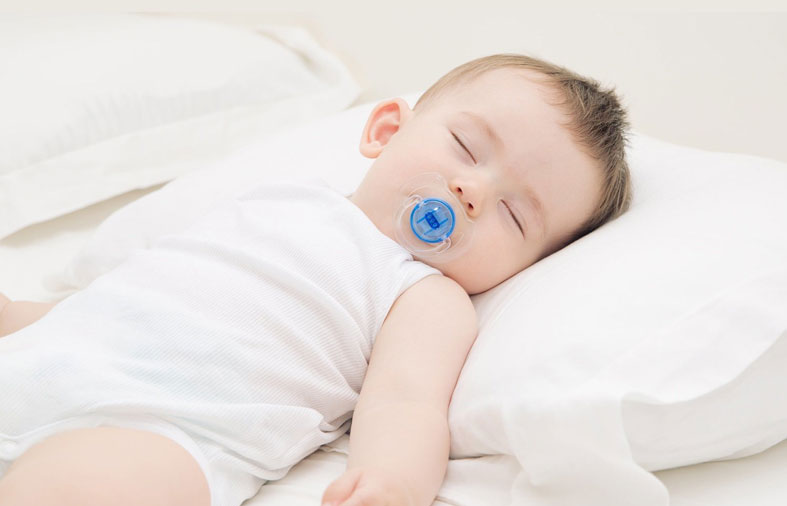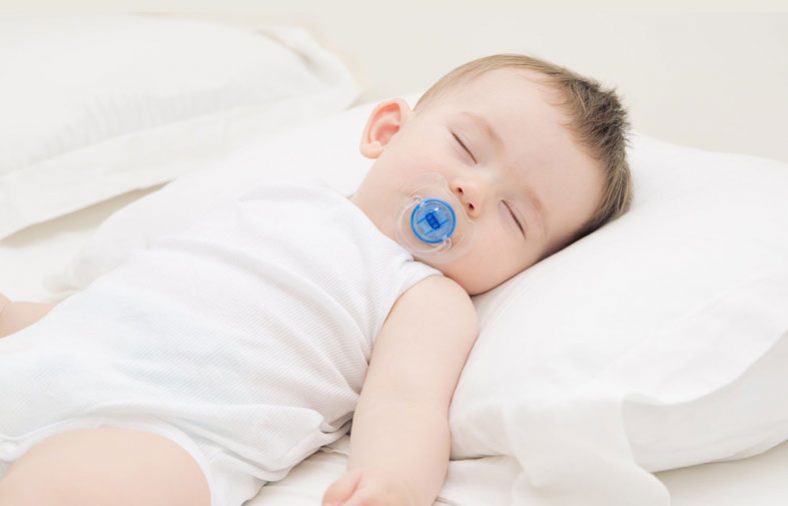 Additional Information
Sizes: Standard, Queen, King, and Euro Size.
Cover: 100% cotton with 300 thread count.
Gusset: 1.5 inches high.
Weight: Starts at 2.9 pounds.
Filling: 100% polyester microfiber filling
Smell: Low odor, allow it to air when it first arrives. If the scent is still bugging you after this, you can wash it to remove any lingering odors.
Allergens Used: None. This is a hypoallergenic option.
Aesthetics: Very pleasing.
Price: Lower range.
You will like the Five Star Down Alternative Pillow if:
You want something that is easy to care for.
You need a more lightweight option that is not going to weigh you down at night.
You want a high-quality, all-natural cover.
You are looking for something that is more affordable, and that is not going to break the bank.
You want a few different sizing options.
You want a one-year guarantee of the workmanship.
You don't mind the slight initial off-gassing.
Conclusion
---
When it comes to budget options, this is a great place to start. With the attention to detail with small things like the breathability of the cover and the clean and simple design, this is a good bet. This is not something that is going to last years and years, but you wouldn't expect that from the price point.
Looked after properly, though, they should last you a good long while. Aside from which, no matter how much we get attached to our pillows, we really should never keep them for longer than two years anyway. Considering the amount of use our cushions get, it's no surprise that they need to be replaced on a fairly regular basis.
They are comfortable and provide an experience similar to what you would get when using down feathers – without you having to worry about your allergies acting up again.
Are they going to provide the same level of support as memory foam? No. Will they last as long? No again. But if you take breathability, temperature regulation, and feel into account, they can stand out there with the best of them.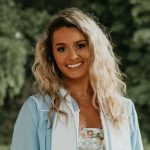 Katie Simpson is an editor for Sleep Advisor. She brings her experience in the wellness space, specifically in testing products and writing honest reviews, to the Sleep Advisor site where she provides helpful information on mattresses, sleep accessories, sleep health, and more.
As a former insomniac and dedicated back sleeper, Katie loves sharing her newfound appreciation for sleep with others. She's also an advocate for cranking the thermostat down at night — setting the temperature above 68 at night should be a crime.
Outside of work, her passion for living a healthy lifestyle continues in the gym, where you can find her lifting weights and doing yoga.