Disclaimer – Nothing on this website is intended to be a substitute for professional medical advice, diagnosis, or treatment…
Read More Here
.
Bunk beds can be a convenient solution for families with multiple children and a limited number of bedrooms. They save space and can make a smaller bedroom seem a lot bigger.
However, cautious parents might wonder how safe bunk beds actually are for their kids. What are the dangers of falling out of bed? What kinds of injuries can happen? How common are they? Do the risks outweigh the benefits?
In this article, we'll answer the question, "Are bunk beds safe for kids?", as well as give you some suggestions to create a safer sleeping space for your children.
Facts About Bunk Bed Injuries
According to Nationwide Children's, there are an average of 36,000 bunk bed-related injuries1 every year in the U.S. Half of all of these injuries occur in children under six years old, and more of them are boys than girls.
Most injuries occur from falling off of the top bed during sleep or play.1 While it seems like bruises or broken bones would be the top type of injury sustained from bunk beds, it's actually cuts that are most common, especially on the head and neck areas.1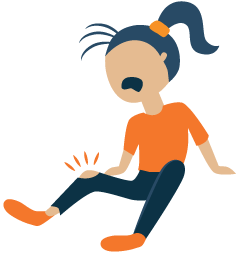 Most of these injuries occur when the children are sleeping and more often, playing in and around the loft beds1. This means that with guidance and rules set in place, as well as some parental preparation, injuries could be avoided.
Loft Bed Safety Tips
Use Guardrails
Guardrails can help prevent accidental falls that would occur from rolling off the edge of the top bunk. Experts advise adding guardrails to both sides of the top bunk, with a single opening for the child to enter the bed that is no more than 15 inches wide2. Gaps between rails should be 3.5 inches or less to avoid possible strangulation of younger children, and the rails should extend at least 5 inches above the top of the mattress.1
Additionally, the space between the guardrail and the side of the bunk should be no more than 3.5 inches3, so that your child can't roll underneath the guardrail. If there is a gap here, you could add a mattress pad to the bed to avoid too big of a gap.
Bunk beds made before 2008 weren't necessarily manufactured to the same specifications as their modern counterparts, so if you buy a used one, you'll have to be extra diligent in evaluating safety.2
Check Mattress Foundation
The mattress foundation is the base that you place the mattress on top of.2 The foundation of the structure should be sturdy and firm. If you put pressure on it and push it, it shouldn't feel rickety, wobbly, or otherwise unstable.1
Also, make sure that the size of the bunk bed mattress is appropriate for the foundation.1 For example, don't try to size up or down, as that could make it easier for your child to roll off or get stuck.3
Age Limit
Children under the age of six should not be allowed to sleep on the top bunk.3 Children of this age haven't yet developed the coordination to safely get in and out of the top bed.3 Furthermore, most bunk bed injuries occur with children six and under.1
No Playing on the Bed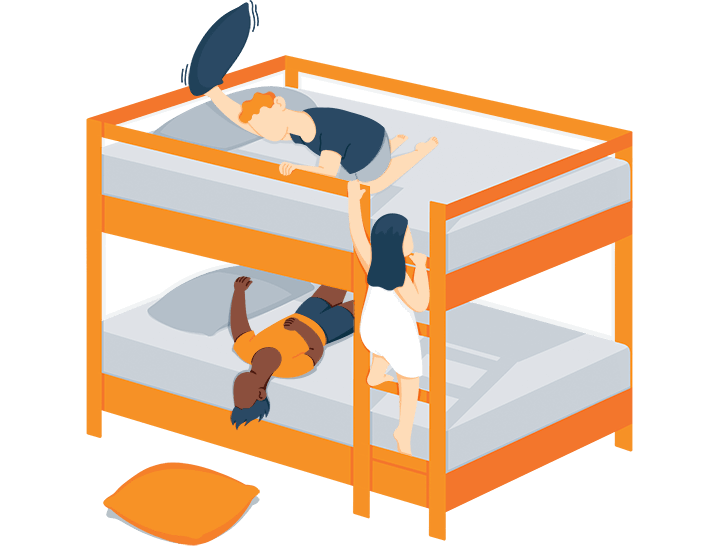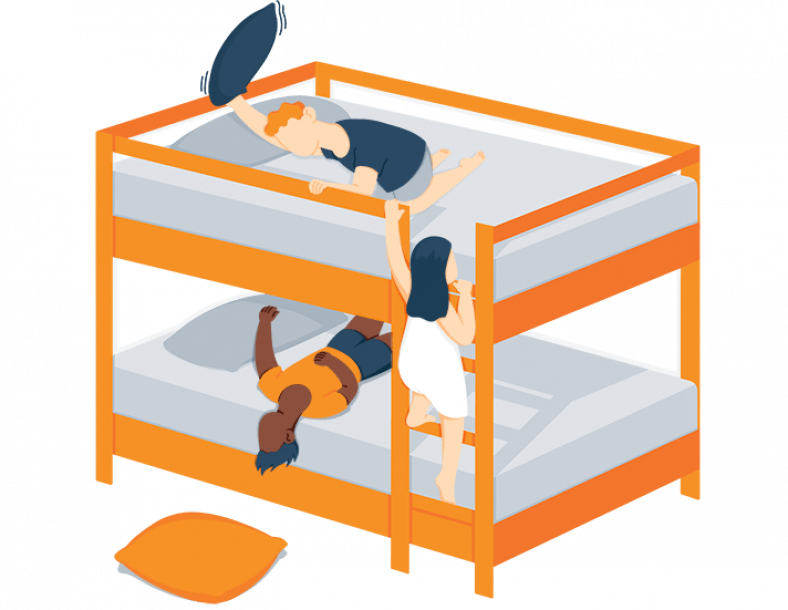 As mentioned, most bunk bed injuries occur when children are playing on or around the beds.1 Make rules about not playing on the top bunk, ladder, or below the top bunk – unless the lower area has a designated, intentional play area4. It's also advised that you remove dangerous objects from around the bed, which might include toys that could be slipped on, and remove any heavy objects or toys from the top bunk.4
Use a Night Light
Your child should be able to see their surroundings at night when there's a top bunk involved. You can put a night light next to the ladder so your child can get in and out of bed during the night to use the bathroom safely.1
Read Complete Guide: Best Night Lights for Toddlers
Implement Safety Rules and Guidelines
Your child (or children) needs to understand the rules that you set forth for safety. These rules may include playing safely on and around the beds, using the ladder carefully, not leaving toys or objects on the floor near the ladder, and otherwise treating the bunk beds solely as a place to sleep.
If your child has friends over, they need to be fully briefed on these rules as well, especially if they are under six years old or are boys – both groups who are more likely to sustain bunk bed injuries.1
Don't Hang Items from the Top Bunk
Hanging items like scarves, belts, jump ropes, decorations, or clothes from the top bunk is a strangulation risk.1 Make sure your child is not hanging items from the top bunk, either from underneath the bed or from the guardrails, headboards, or footboards.
One Person Per Top Bunk
Experts advise allowing just one person on the top bunk at a time.4 If your children want to hang out together to read, color, or take a nap, make sure they stick to the bottom level of the bed.
Need more details? See our complete guide on how to make the loft bed sturdy.
Construction Guidelines
Not only is falling out of the top bunk a significant risk, but children can also get stuck between the wall and the bed, get their heads or bodies caught between the mattress and the bed, or become trapped in different parts of the bed.4
You can apply the following tips when constructing a bunk bed:
Make sure your bed follows the U.S. Consumer Product Safety Commission's safety standards for bunk beds.2
Make sure the top bunk has guardrails on all sides, even if one side is flush against the wall.4
Make sure the ladder is securely attached to the top bunk and in good condition.4
Make sure the corner posts and ladders aren't more than 0.2 inches above the guardrails or end panels, in order to avoid clothes snagging on them.4
If you need to replace any parts, make sure they come from the manufacturer rather than parts from a different bed.4
In addition to these construction guidelines, the bed should also come with a safety warning label, instructions for assembly and use, and information either imprinted or affixed to the bed about the manufacturer, model number, and mattress size specifications.2 Additionally, the bed should come with a Children's Product Certificate (CPC)5.
Where to Safely Place a Bunk Bed
First and foremost, your child should be able to get in and out of bed easily. You should also keep safety considerations in mind and these will be dependent on the layout of the room. Here are some basic rules to keep in mind:
Avoid putting the bed directly underneath or next to ceiling fans or light fixtures.1
Keep the bunk bed away from window blinds or curtains with cords, as these are a strangulation risk.4
Check that there is ample room for your child to sit on the bed without hitting their head on the ceiling.
If you can, place the bunk bed in the corner of the room, which should help brace the beds, along with removing two of the four sides where a child could fall out.3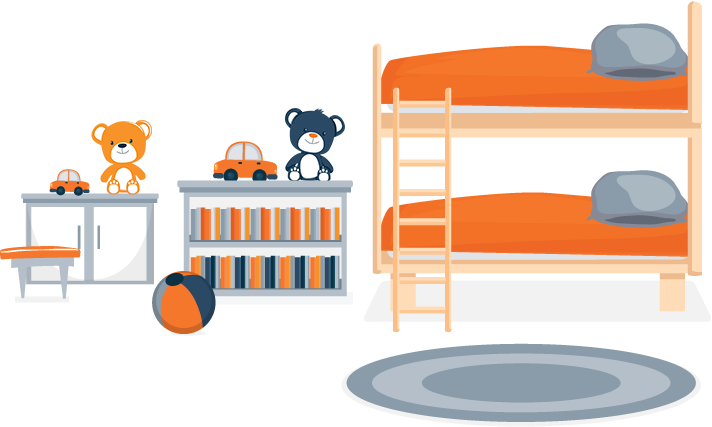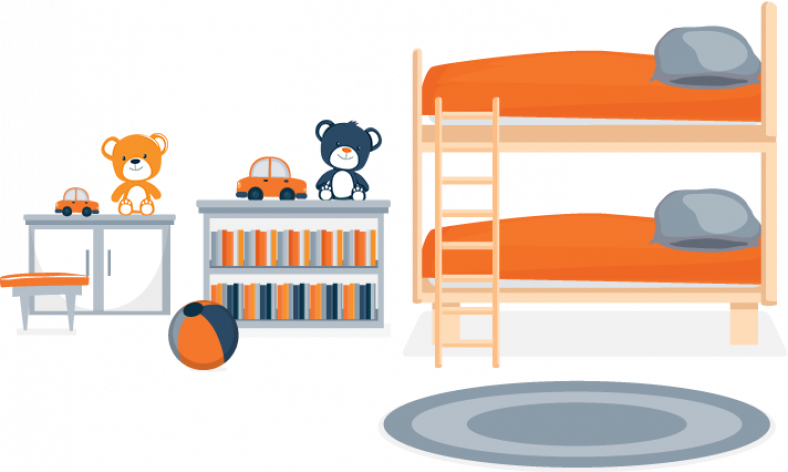 Frequently Asked Questions
Can the bunk bed collapse?
If the top is not secure, yes a bunk bed can collapse.3 Make sure there are no missing pieces and everything is tightened sufficiently. Before allowing your child to climb in and go to sleep, push on all sides of the bed to test for sturdiness.
You can also check for product recalls6 to make sure your bunk bed hasn't been recalled and that it is safe. In rare cases, some metal7 and wooden8 bunk beds have been recalled due to collapsibility.
Want to read more? Check out our complete bunk beds guide here.
Are bunk beds safe for adults?
Yes, bunk beds are safe for adults. These pieces of furniture are ubiquitous in dorm rooms and military bases, so they are certainly safe. However, make sure you review the label for any weight limitations.
Should I "cushion" the ladder?
Adding cushions or padding to the ladder of a bunk bed can be an additional safety and comfort feature. Padding may provide more security, a better grip, and prevent slipping.
Conclusion
Bunk beds can be both practical space-savers and a fun way to sleep for children. However, they do come with some risks that you wouldn't get with a standard bed.
Make sure you are buying a reliable, well-made bed, are carefully following the safety and construction guidelines, and are implementing safety rules and an age requirement with your children. If you do all of this, you can rest easy that your bunk bed should be safe.
Consider exploring our top picks for the best mattresses for kids.
References:
"Bunk Bed Safety". Nationwide Children's. Webpage accessed August 10, 2023. https://www.nationwidechildrens.org/research/areas-of-research/center-for-injury-research-and-policy/injury-topics/home-safety/bunk-bed-safety.
"Bunk Beds Business Guidance". United States Consumer Product Safety Commission. Webpage accessed August 10, 2023. https://www.cpsc.gov/Business–Manufacturing/Business-Education/Business-Guidance/Bunk-Beds.
"Bunk Bed Safety From Top to Bottom". Children's Hospital of Philadelphia. https://www.chop.edu/news/bunk-bed-safety-top-bottom. 2014.
"Bunk bed safety". Government of Canada. Last modified October 24, 2014. https://www.canada.ca/en/health-canada/services/safe-sleep/bunk-beds.html.
"Children's Product Certificate (CPC)". United States Consumer Product Safety Commission. Webpage accessed August 10, 2023. https://www.cpsc.gov/Business–Manufacturing/Testing-Certification/Childrens-Product-Certificate-CPC.
"Your Online Resource for Recalls". Recalls.gov. Webpage accessed August 10, 2023. https://www.recalls.gov/.
"CPSC Warns That Tubular Metal Bunk Beds May Collapse". United States Consumer Product Safety Commission. Webpage accessed August 10, 2023. https://www.cpsc.gov/safety-education/safety-guides/furniture-furnishings-and-decorations/cpsc-warns-tubular-metal-bunk.
"Some Wooden Bunk Beds Sold by Major Retailers are Recalled Due to Collapse and Fall Hazards". Connecticut State Department of Consumer Protection. https://portal.ct.gov/DCP/News-Releases-from-the-Department-of-Consumer-Protection/2011-News-Releases/Some-Wooden-Bunk-Beds-Sold-by-Major-Retailers-are-Recalled-Due-to-Collapse-and-Fall-Hazards. 2011.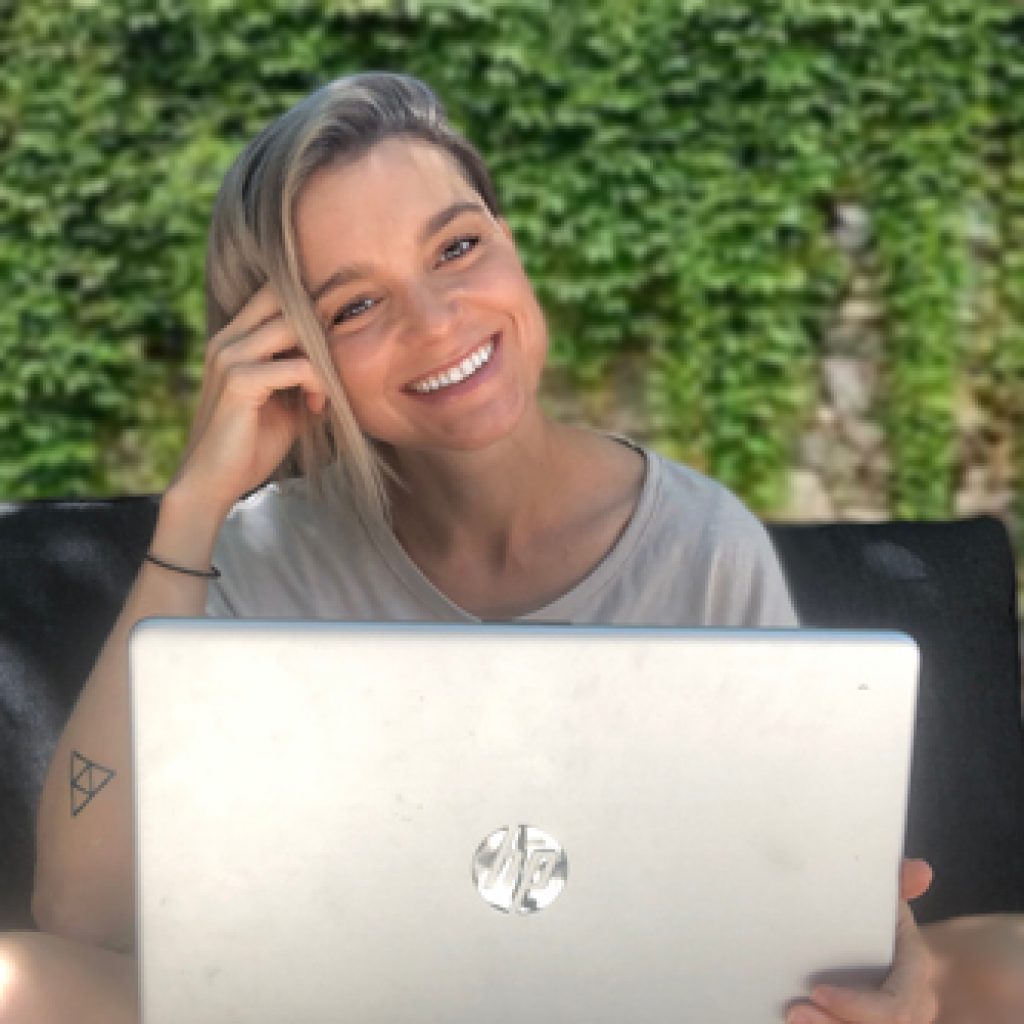 Natalie G.
Writer
About Author
Natalie is a content writer for Sleep Advisor with a deep passion for all things health and a fascination with the mysterious activity that is sleep. Outside of writing about sleep, she is a bestselling author, improviser, and creative writing teacher based out of Austin.