When your little munchkin is ready to transition from their crib to a big kid bed, you might be clenching your teeth in worry. Like most parents, you want to foster independence while still ensuring safety.
While it may be difficult to watch your baby grow, this is a huge milestone for your toddler (and you've still got a few years before they'll be heading off to college).
If you've been losing sleep over how to keep your child safe in their new bed, a guardrail could put your mind at ease. We've put together a list of top rated toddler bed rails for an easier transition to a big kid bed.
6 Top Rated Toddler Bed Guard Reviews
Regalo
HIGHLIGHTS:
Swing-down design
Works on twin to queen bed
Anchor straps
Steel frame
Bed rails are a good alternative to bumpers when you don't want to take up any extra sleeping space. This swing down guardrail guard by Regalo features a reinforced anchor system for safety and security. This exclusive swing down feature allows the rail to pivot down and out of the way, which should make it easier to get in and out of bed or for removing sheets.
The full steel frame is designed to provide a strong barrier to protect your toddler from accidental falls. Regalo's patented "Gap Guard" system was created to hold the rail tightly against the opposite side of the mattress using two braces. With this system, you should not have to worry about the rail shifting during the night or your little one getting caught in any unwanted gaps.
This Regalo product measures 43-inches long and 20-inches high. It was designed to accommodate thicker mattresses and twin to queen-sized beds that use a box spring.
This guardrail has been certified by the American Testing Society (ATS) and the Juvenile Products Manufacturers Association (JPMA). There are no tools required for assembly, and Regalo has provided instructional videos to make installation quick and easy.
Regalo Extra Long
HIGHLIGHTS:
HideAway feature
Must use with a box spring
Extra long
Anchor straps
Similar to the standard rail guard by Regalo, this extra-long size was designed for sleepers who need added security. If you have a little person who likes to practice acrobatics in their sleep or require a rail for an older adult, this longer guardrail could make a good option. Measuring 54-inches long and 20-inches high, this product is intended for a twin to a queen-sized mattress.
The reinforced anchor safety system features a strap to secure the rail to the mattress. The patented "HideAway" feature is designed to allow the guardrail to fold down and be tucked under the mattress, out of sight when not in use. The spring lock knobs were created to securely lock into place, preventing the rail from moving during the night.
This product features a durable mesh nylon fabric designed to enclose around the steel frame for a softer touch.
The nylon material should be easy to clean by wiping with a damp cloth or for bigger messes, simply throw the cover in the washing machine. With no tools required, the assembly should be quick and easy.
ComfyBumpy
HIGHLIGHTS:
Pull-down design
Flat metal bars
Works with slats, boxsprings, and wood frames
Extra long option
This toddler rail guard by ComfyBumpy is a universal model, designed to fit all mattress sizes from crib through king. This adaptable side guard should also be securable to all bed types using velcro for slat bases, adjustable straps for box springs, and screws for securing to wood bases. The flat metal bars were designed to prevent uncomfortable bumps under the mattress that are common with many similar products.
The easy-fold down design should make getting into and out of bed simple for your little one. This feature tends to make parents' lives easier when it comes to changing the sheets too! The extra-tall sides and sturdy design should provide peace of mind that your child will be sleeping safe and sound in their big kid bed.
The high-hinge and curved frame is a unique feature that is designed to easily swing down over the base, unlike other rails that stick out and pose a safety hazard.
The breathable mesh padding on the sides should allow for proper airflow and keep your little one safe from harm. This product was made using high-quality mesh and metal for a sleek and stylish design.
Dream on Me
HIGHLIGHTS:
Seven color options
Fits twin beds only
Lightweight
Mesh and nylon material
This mesh security rail by Dream on Me is a lightweight option that is designed for twin-sized mattresses. Measuring 33 x 10 x 15 inches in dimensions, this smaller rail could make a great option for a younger child or for taking with you on your travels. The security rail strap can adjust from 25-inches to 36-inches in length to accommodate your child's mattress.
The breathable child-safe mesh fabric and no-catch edges were created with little people in mind. Unwanted gaps should be prevented by the built-in brace that holds the guardrail firmly against the opposite side of the mattress. This also helps to ensure that there will be no shifting or slipping during the night.
With no tools required, setup should be quick and easy for a hassle-free transition for your toddler. The reinforced anchor system and stability bar should reassure parents that their little one will be safe and secure in their new big kid bed.
Summer Infant
HIGHLIGHTS:
Double safety rails
Works with twins to queens
One side folds down
Metal frame
When you need dual-sided guardrails to protect your tiny sleeper on either side of the bed, this double safety option made by Summer Infant is worth considering. This product can accommodate twin through queen size mattresses and even works with platform beds. One of the sides has a fold-down feature to allow children to climb into bed or for parents who like to kiss their little ones goodnight.
Each panel measures 45.2-inches x 21-inches and is designed to accommodate thicker mattresses up to 21 inches wide. The breathable mesh polyester material should be easy to wipe for cleaning. Being able to fold one side down could also be helpful for changing sheets on the bed.
For beds that are in the middle of the room or not securely against a wall, having a double-sided option is a good idea.
This product by Summer Infant meets current American Society for Testing and Materials (ASTM) standards for bed rails and should be a safe solution for protecting your child in their big-kid bed.
Hiccapop
HIGHLIGHTS:
Water-resistant cover
Hypoallergenic
BPA and chemical-free
Non-skid cover fabric
Hiccapop's foam bed bumpers were designed with a passive safety approach to help toddlers as they transition from the crib to a big-kid bed. The bumpers act as protective edges but are also aimed to help your child not feel caged in.
The foam bumpers are CertiPUR-US-certified, which means the product is non-toxic for your little one, and if your child is prone to allergies, this item is an excellent hypoallergenic option.
What stands out
The product features a soft, washable cover that is made with a silicone beaded, non-skid fabric that should help hold bedding in place throughout the night.
The cover is also water-resistant and machine washable, in the event of any unexpected messes during the night.
This product's quick installation process means it should be hassle-free and is versatile enough to also be used as a body pillow or bed divider if desired.
Why Are Bed Rails Important for Children?
Transitioning from a crib to a toddler or regular bed is a big step for little ones who are used to the security of their enclosed sleeping space. Bed rails help to prevent accidental falls in the night and provide reassurance and familiarity for recent crib graduates.
Easier Transition to a Big Kid Bed
Little sleepers have grown accustomed to the four sides of their crib, feeling safe in their own familiar space. The sudden absence of crib bars can be scary, but having a side rail could help ease this transition and provide a sense of security to toddlers.
Better Sleep
Knowing that your child is sleeping safe and sound in their new bed means that everyone should be able to get a good night's rest.
When To Start/Stop Using Bed Rails
As soon as you are ready to transition your toddler out of their crib or toddler bed with a built-in side, it is time to start using a bed rail. Parents usually transition little ones into a regular bed around the age of two or as soon as their child is big enough to climb out of their crib.
Many parents choose to purchase a bed that will last their child until college (or whenever they are ready to move out on their own) and the sudden change to a larger bed can be unsettling for little ones who have grown accustomed to the security of their crib. A side guard on their big kid bed can help to provide a familiar sense of containment.
Every child is different, so deciding when to stop using bed rails is an individual decision that parents will have to make based on their child's age, size, and sleeping habits. Most children have subconsciously learned to sleep within the confines of their bed without rolling off around the age of five.
Bumper/Rail Types
Every sleeper is a tad different; fortunately, there are a variety of styles and sizes to reflect the unique needs of children. Consider whether your child moves around a lot in their sleep, whether one side of their bed will be up against a wall, and if you will require portable bumpers for traveling.
If your child is still getting used to a big kid bed and may want to snuggle with mom and dad some nights, portable bumpers would be an ideal choice.
Fixed
Fixed guardrails are installed underneath the mattress and extend to various lengths along the bed depending on the brand. They come in single or double-sided options in case you need to protect your child on either side of the bed. Fixed sides may not fold down, but generally, leave some space that would allow a toddler to climb out of bed if they are brave enough.
Convertible/Adjustable
Convertible sides provide flexibility to adjust to the size and length of the bed. While they are generally smaller and make a good solution to replace the sides of a crib when using it as a toddler bed, they can often be stretched once your little one moves into a standard mattress size. Height adjustments are designed to allow parents to select the amount of security required based on their child's age and size.
Fold-Down
Sides that can be folded down could be a good option for older children or for storing discreetly when not in use. Being able to fold the sides down should also make tucking kids in easier and provide access for changing their sheets. These rails tend to be lightweight and easy to use, with locking mechanisms to keep them in place while they are upright.
Large Size
Larger size options are nice to have for families who co-sleep with their infant or toddler, or for younger sleepers who need extra containment. Having a larger side rail is also helpful for preventing little ones from crawling out of the mattress at night. These longer and wider guardrails often can be found in double-sided varieties for protection on both sides.
For children with special needs or older adults who may be prone to falls, large size guardrails are required for safety. Accommodating bigger kids or adults can be hard with smaller products, but these extended options can help to keep sleepers of any size secure.
Foam
Foam bumpers can provide a softer, more gentle alternative to clunky metal rails. Rather than coming face to face with a harsh, steel frame at night, a foam bumper can create an unobtrusive barrier for toddlers. These bumpers are designed to fit underneath sheets and can be a convenient option for visits to Grandma's house.
Inflatable
Inflatable bumpers are yet another gentle alternative to metal frames, but can also be a non-toxic alternative to foam. Designed to blow-up in seconds by mouth, these bumpers usually come with grips to hold them in place. When they aren't inflated, they generally can be folded small enough to fit in a purse or small bag.
Portable
For families who like to travel or little ones who sleep in multiple rooms at night, having a portable option can come in handy. Many designs are lightweight and easy to install, so moving them from place to place shouldn't be too challenging. Inflatable bumpers are probably the most portable since they can easily be packed into a suitcase or carry-on.
Bed Rails Buyer's Guide Considerations for Babies and Kids
Ease of Use
If your toddler has decided that their big kid status means it's time for potty training too, being able to quickly get them in and out of bed at night will be important. The last thing you want is to be fumbling with a rail in the dark when your little one decides it is time to "go."
Mattress and Frame Compatibility
There are many types of frames and not every rail has universal compatibility. Some designs will only work with certain mattress sizes, such as a twin or double. Be sure to check the compatibility listed by the manufacturer to see if their product will work for your child's furniture.
Inflatable or foam bumpers tend to work with any mattress size or frame. Some models require a box spring or a heavier mattress to hold the frame in place. A few designs may require using screws to attach them to wooden frames.
Size
Unlike when we were kids, mattresses now come in a variety of shapes and sizes with different levels of thickness. It may seem like a nuisance to have to measure before making your purchase, but this extra step could prevent you from having to go through the dreadful return process.
Most products will list their size compatibility, and many offer adjustable features. It is also important to look at how tall your frame is. While a higher guardrail may seem like a good idea, it could hit the floor when folded down if your furniture is on the shorter side.
Material
After two years of sleeping in a wooden crib, will your little sleeper find an all-steel frame too harsh? Will a mesh side be enough protection if your child moves around a lot in their sleep? And can foam or inflatable bumpers be washed or wiped down for cleaning?
There are lots of considerations when it comes to the type of material. Some manufacturers offer certifications to show that their product is free from harmful toxins, and other brands have taken care to prevent sharp or pokey edges. If you're worried about matching their new big kid decor, some products come in a variety of colors or fun prints.
Installation and Fitting
Now that you've finally gotten past the complicated assembly of baby furniture, that last thing you want is another product to install. Thankfully, most guardrails are easy to put together, and few require any tools. Many options have just a couple of pieces to snap into place and are ready to go.
Installation should be quick and easy, and usually requires nothing more than adjusting the frame under a mattress. If you have a wooden frame, you may need to screw the rails into place, but otherwise, velcro and straps are typically used.
Fitting your security sides should be simple and many companies have installation guides and videos to walk you through the process step-by-step. Once you've finished, it is important to measure that you have 19 inches of free space on either side of the rail. Be sure to test things out by pushing on the sides and making sure everything is safe and secure.
Alternative Guard Ideas
For more confident or mature sleepers, you may want to save some money and try a DIY option. Instead of a bumper, you can sew your own design using some fabric and a long piece of foam.
With a sewing machine and a little creativity, you can easily design your own bumper in any size you need. Old sheets or pillowcases could also be used to create an alternative guard.
A pool noodle would make a smaller bumper and should extend the full length of the mattress.
This could also be used under a fitted sheet if your child isn't prone to rolling around a lot in their sleep. If you do decide to DIY, be sure that your creation is safe and will be enough to keep your little one contained.
Conclusion
While watching your baby graduate from a crib to a big kid option may be bitter-sweet, this huge step towards independence is a sign of healthy development. While losing the "training wheels" of their crib slats can be a little frightening at first, having a rail can provide a sense of security for tiny sleepers.
Just like the day your tiny baby was born, the first night is always the hardest as you and your child adjust to this new change. In time, your little one should grow to love their newfound freedom, and may even decide they are ready for the next big step…potty training!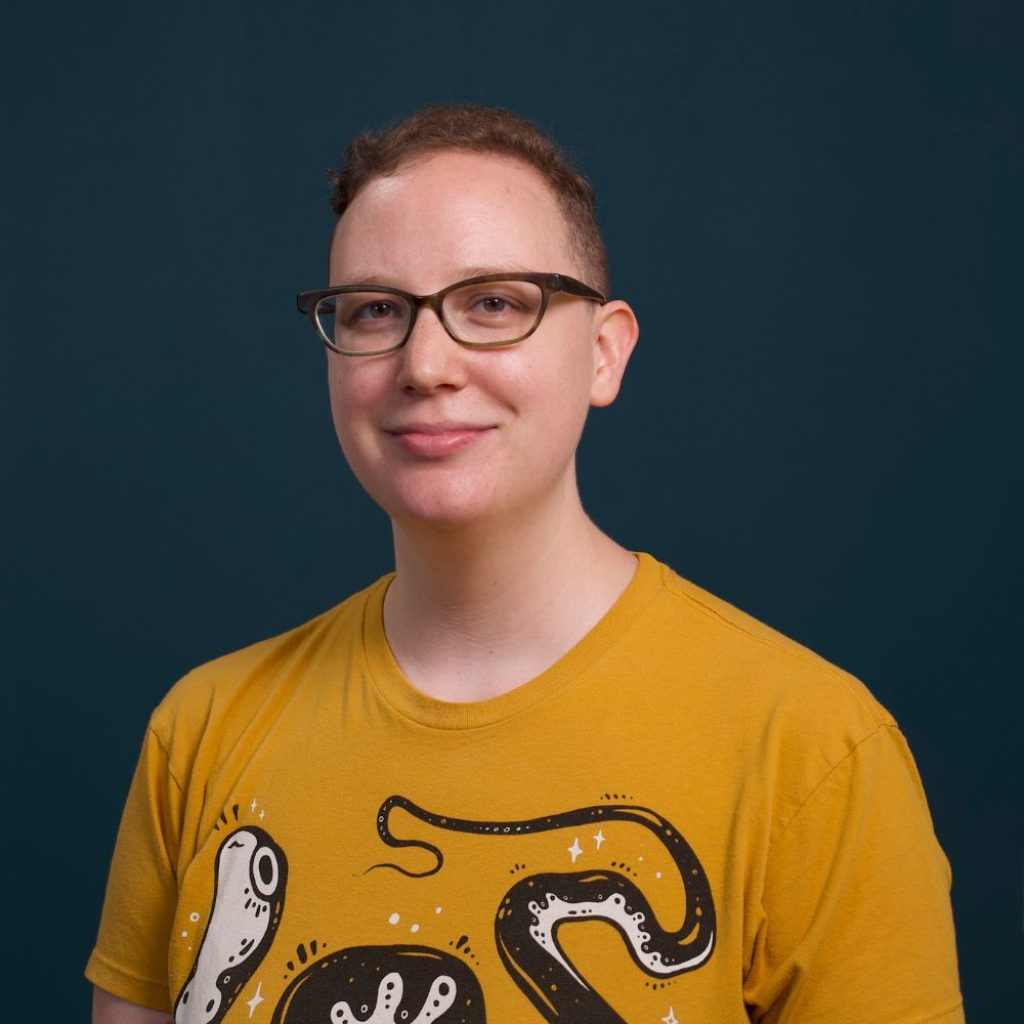 Melanie Kassel
Performance Editor
About Author
As Sleep Advisor's Performance Editor, Melanie writes and edits content throughout the site to ensure it's accurate, engaging, and up-to-date.
More Reading: