Transparency Disclosure – We may receive a referral fee for products purchased through the links on our site...

Read More

.
It's not uncommon for children to grow afraid of the dark as they get older. When their brains start to change, they begin to develop an imagination. As a result of their growing minds, they form a healthy fear of harm, and the dark can feel like a scary place for an imaginative tot.
Additionally, some parents frequently have to check on their munchkins in the middle of the night. If this is the case, having a nightlight illuminate the way in the dark, so that you don't have to flick on the lights can be helpful.
We detail our best-rated nightlights for toddlers so you can all get through the night.
9 Top Rated Night Lights for Toddlers
Hatch Baby –
Best Multi-Functional
Multi-functional
Remote phone control
Touch control
Sound machine feature
Time-to-Rise feature
The Hatch Baby nightlight offers multiple products in one, possibly making life a bit easier for busy parents. You can select the color, sound, brightness, and volume, making it remarkably customizable. You can also program the device to turn off and on whenever it's convenient for your family's needs.
Hatch baby can be controlled by a button or by your phone, making it simple enough for just about anyone. Additionally, being able to turn off the light via the smartphone app can be a lifesaver. Once you know your child is snoozing, switching the light off without going into their room can save you from disturbing them from their slumber.
This device also grows with your child, offering multiple functions as they age. When they're newborns, it emits a soft light for nighttime feedings, and when they're toddlers, it includes a lock feature so they can't tinker with the settings and stays cool to the touch throughout the night.
Adjustable via remote control
Auto off timer
Music feature with 12 songs
Animal world / Starry sky projection
The Moredig projector nightlight is a remarkably fun way to incorporate light into your child's bedroom to soothe their worries while they're still small. You can control the projector, adjust the lights, timer, songs, and even the rotation from a smartphone's convenience. This lets you switch off the lights without waking your little one after they've gone to bed.
If you prefer not to have much control but enjoy automation, this device can do that as well, allowing you to preset the timer from 5 to 500 minutes. The projection of a starry sky or animal world will transform your child's room into an incredible, cozy atmosphere.
Babies often enjoy following moving objects with their eyes, and it can pique their interest and enhance cognition, letting them focus on one object, soothing them to sleep. The Moredig is an excellent projector nightlight that can grow with your kiddo from newborn to toddler.
Luckkid –
5 Rotatable Options
Multi-functional
Nightlight/Projector
5 sets of film
3 colors
3 brightness options
Luckkid can help make bedtime more fun in this multi-functional, rotatable design. While this option may sound distracting right before going to bed, it can be incredibly soothing to watch soft pictures projected onto the wall while listening to relaxing music. This device converts your kiddo's bedroom into a calming environment where they can drift off easily.
This product features a multi-functional design, allowing you to project fun images and simple nightlight by removing its cover. The projections have a few different options to choose from, including a magical planet and undersea scenes. A USB connection or AA batteries can conveniently power this device.
Additionally, the Luckkid has six various lighting effects as well, letting you choose from blue, white, yellow, slow fade, sequential, or a combination of these. The buttons even allow you to program your favorite setting for convenience.
Aurora nightlights
Sound machine feature
Adjustable via remote control
4 timer options
3 brightness levels
Great for traveling or camping, this portable SOAIY nightlight can be taken anywhere and can even be charged through a power bank. The projection of beautiful aurora lights lets your little one drift off peacefully while watching a glorious indoor night sky. If your babe enjoys being lulled to sleep with white noise, the device can even add soothing nature sounds like rain, thunder, or ocean waves.
You can customize the SOAIY to suit your liking and control the music through your smartphone, tablet, or iPod via Bluetooth. If you're not a fan of keeping your phone on you, you can also change the lighting, rotation, or sounds with its handy remote control that's simple to use for most kids and adults.
If you prefer not to keep your phone on you, you can set a timer as well, letting you know your tot won't be wide awake following the stars back and forth along the ceiling all night.
Summer Infant –
Auto Shut Off
5 songs and nature sounds
Starry sky projection
3 color options
3 auto shut-off options
3 volume control options
These adorable plush animals light up to keep your munchkin company as they drift off to dreamland, helping them feel comforted and secure in the dark. Being that this product is soft and squishy, it's a product they can hug and snuggle up to in the middle of the night, offering two products in one.
Nature sounds included in the design help your little one, and even adults, relax, switch their brain off, and embrace nighttime calm. The handy timer function lets you set it to a specific time, giving you peace of mind that your little one is soothing soundly without going in to turn it off, potentially disturbing them.
The Summer Infant's light show can mesmerize your tyke to dreamland with ease, or you can let your toddler enjoy soothing colors instead, like amber, blue, and green.
Starry night projection
3 color options with auto color change cycle
Auto shut-off feature
This vibrant nightlight is sure to infuse a dose of color into your little one's life, giving them something enjoyable to look forward to when it's time to get tucked into bed. The Cloud b comes in the shape of a turtle and is plush, making it the perfect cuddle bug to snuggle up to at night. It automatically rotates through various colors keeping your munchkin comforted with its mesmerizing illumination.
You can rest easy at night and know this nightlight shouldn't disturb your child or keep them up at night. Its 45-minute timer lets you set it and walk away without worrying about your kiddo being distracted by its warm glow because it can turn off automatically.
It has multiple soothing songs to lull your baby to bed, and has various projections of stars and constellations, allowing you to even teach your child about the night sky.
Bubzi Co Soothing Sleep Owl –
Best To-Use-Everywhere
Projecting starry night
30 minute shut-off
10 lullabies, mama's heartbeat or bird song sound options
The Bubzi soft owl nightlight can give parents a rest from sleep training, giving them a welcomed break and taking over the job when you put your babe down for bed. This sweet owl can sing calming lullabies to your little one while distracting them from parents' absence with a projection of starry skies.
If you're looking to adjust your tot to sleeping in their own room, the Bubzi is an excellent fluffy companion that can keep your tyke comfortable, content, and relaxed in their own space, without needing Mom or Dad.
With multiple soothing lullabies and a 30-minute timer, you should be able to walk away with the peace of mind that your sweetheart can drift off comfortably without you. This device is excellent for traveling as it's powered by AAA batteries, allowing you to take it with you on vacation or the Grandparent for a weekend.
Jozo Rotating Star Projector –
Best USB Powered
Starry sky night light projector
Shutdown timer option
5 color options
This USB powered nightlight makes it easy to recharge and plug in anywhere. If you don't have access to an electrical outlet, four AAA batteries can power the nightlight, making it convenient to toss into an overnight bag. Take it with you on vacation, or a relative's over the weekend.
The Jozo projects a beautiful multi-colored starry night display on your tykes wall, keeping them comforted, calm, mesmerized as they close their eyes. Having something lovely to look forward to every night can make bedtime considerably easier for parents and more fun for children.
This device comes equipped with an automatic timer as well, letting you adjust to the length necessary. Setting the timer makes it easy to go to bed on your own without worrying your munchkin is awake all night, gazing at the stars. This nightlight enables your whole family to get the rest they need.
Skip Hop Moonlight & Melodies Nightlight Soother Owl –
Best All-Nighter
Sound machine option
Star and moon projection
Adjustable light and volume
Timer feature
If you're looking to finally get that full night of sleep after countless interrupted nights, this owl could be your ticket. This device is equipped to play soothing lullabies, white noise, and nature sounds all night long. These calming songs were created to help your little bundle dream the whole night through so your entire household can wake up ready to take on the day.
If your munchkin is not a fan of the lullabies, you can switch on the projector function and let them drift off while gazing at a ceiling illuminated by stars. You can control the brightness as well, so your babe isn't too distracted by adjusting the night light belly for a dim glow.
This adorable Owl nightlight makes the perfect baby shower gift for any child, keeping them company through dark nights for multiple years, and comforting them until they grow independent.
Nightlight for Toddler Nursery Buyer's Guide
When we tend to our children at night, we naturally need to see what we're doing, but we need our little ones to be safe, as well. Here's what to look for.
Benefit for Kids and Parents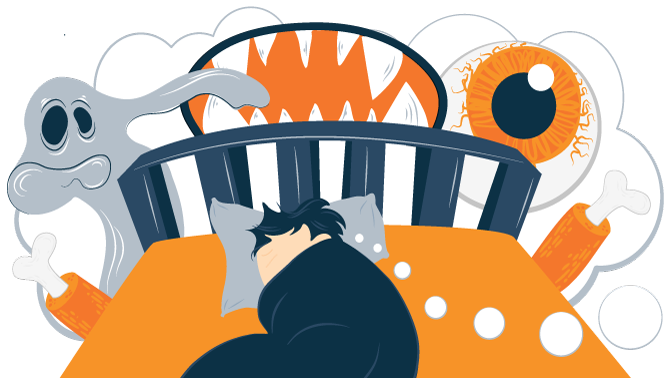 Nightlights are a great addition to any room in the house, particularly when training toddler to sleep in their bed. They're even handy when placed in your and your partner's room for those instances when your munchkin has a nightmare and climbs into bed with you at 2 am. Many youngsters struggle with fears of the dark, and a nightlight can soothe their worries.
They may seem like a necessity geared towards children, but they're useful for adults as well. Have you ever stubbed your toe on a stray toy in the middle of the night? It hurts, and a nightlight can be handy for avoiding those circumstances.
How Safe Is It to Use a Nightlight for Toddlers?
Many modern nightlights are created with children and their safety in mind. However, it's still essential to investigate how safe they are before committing to a product. Electrocution is a possibility, however extraordinarily uncommon and only likely if they become wet, so just make sure you don't take them outside and expose them to liquid before plugging them into the wall.
The bulbs can become hot when lit for long periods, and if not encased securely, a curious tot could tear off the cover, burning their hands on the bulb. Being that this is a circumstance you'll want to avoid, it's critical to choose a nightlight that's intended for children to prevent any issues.
Toddler Nightlight Types
Typical types of nightlights include projector, plug-in, portable, and plush. We'll detail how each works so your munchkin can dream peacefully without scary nightmares.
Projector
Projector nightlights are, put simply, pretty cool. The light images they project onto your child's walls or ceilings are remarkably mesmerizing for little ones and can provide significant comfort if they're afraid of the dark. However, keep in mind some projector types need to be positioned a certain distance from the wall.
Plug-In
Plug-in types of nightlights are handy and straightforward to use as they don't require batteries, and plug directly into the wall, just like a lamp. You shouldn't have to worry they'll malfunction or stop working since they're plugged into the primary power source so you can rely on them night after night.
Portable
Portable nightlights are created with convenience in mind, as they can be toted around the house or traveled with ease. You can walk around with them like you would a flashlight; however, their brightness might not be comparable. They are battery-powered, making them helpful to use in an emergency as well.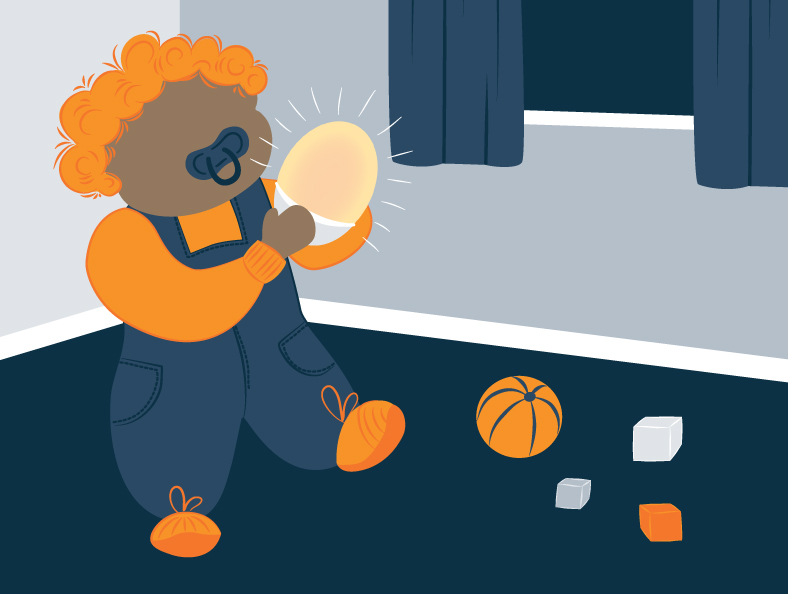 Plush
Plush nightlights are an excellent choice if your little one is afraid of the dark, as they double as a huggable companion when it's time to put on pajamas. They're often designed so that they turn on when your tot squeezes them, making them catered more towards your tot rather than parents.
What to Consider When Buying a Nightlight for Toddlers
While nightlights are generally simple objects, there are various aspects to consider when selecting the right one to make life at home more comfortable to navigate in the dark.
Brightness (Glow)
Brightness is critical in a nightlight because you don't want it too bright that it keeps you or your munchkin awake, nor too dim that it defeats the purpose. Specific models have dimmers built into them, allowing users to adjust the brightness with a sliding scale, and some you can adjust by smartphone.
Speakers
Some nightlights have a clever music function, allowing your tyke to drift off to dreamland with soothing melodies. Music has been shown to relax the brain and release stress. Additionally, playing similar songs each night can even act as a trigger for your munchkin, signaling to them it's time for bed.
Timer Function
Often, kids don't need to have a nightlight on an entire night, only until they fall asleep, so having a timer function can help save on battery cost and the trouble of changing them out. Plus, then your little one won't wake in the middle of the night to brightness, potentially waking them up, and inevitably Mom or Dad as well.
Color and Light
While selecting a nightlight with alternating colors may sound like a fun bedroom addition for a child, some scientific evidence suggests a warm color, like red, is more conducive to quality sleep than blue or green hues. However, if you're looking to put a nightlight somewhere like the hallway or bathroom, the color will be less critical.
Dimensions
Most nightlights are small in size; however, some can be on the larger side depending on their functions. Choosing one that fits nicely in the area you're looking to brighten is crucial, so it doesn't become an eyesore or inconvenience. If you're looking to put one on a bedside table or shelf, make sure the dimensions suit the need.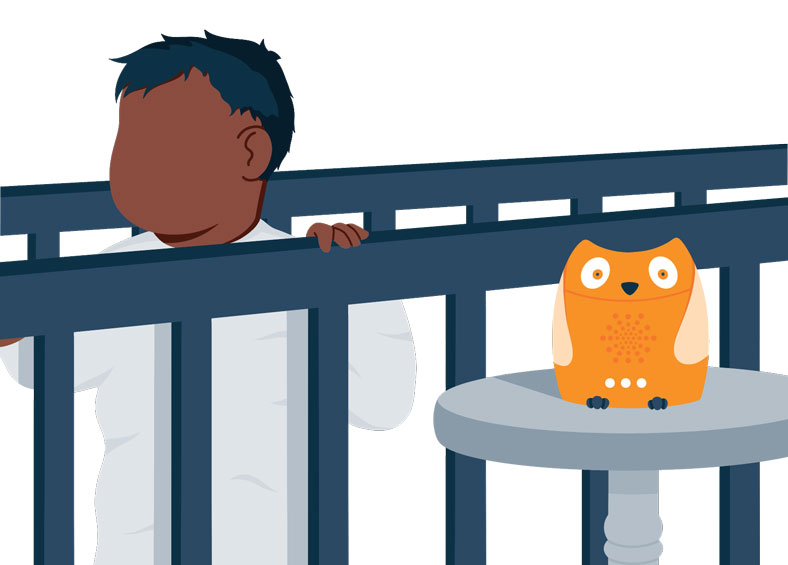 Power Source
The power source of the light you select will affect where you can put your nightlight. If the furniture in the room you'd like to brighten doesn't allow easy access to a plug, you'll want to opt for a battery-powered or rechargeable USB device.
Sensor (Auto Shut Off)
Nightlights with light sensors can be remarkably handy if you're a busy parent or need to frequently check on your tot in the middle of the night. With a sensor, you won't have to remember to turn it on or off, and it'll power down when it senses morning light, saving energy.
Lifespan
Most nightlights will last between seven to ten years, much longer than most children will need a nightlight. However, having a nightlight can be handy even for adults, whether you don't want to turn on a light for a midnight snack or to use the restroom, they can provide a welcomed convenience.
Materials
Choosing products suitable for a child's lifestyle means they need to be safe and durable, as munchkins don't know what it means to be gentle or protect themselves, so squishy nightlights could be better suited. If you opt for a nightlight made of hard material, they could drop and break it, so placement is worth considering.
Safety
LED nightlights tend to be the safest option when compared to CFL (Compact Flourescent Lightbulbs) or incandescent nightlights, because LED products don't heat up. If you opt for a device that can heat up or poses a fire hazard, remember to place it where no materials or flammable objects can present a risk.
Pros of Nightlights for Toddlers Rooms
There are various benefits to having a nightlight beside the obvious fact that it helps you see at night. Below, we go over a few reasons they're good to have around.
Soft Illumination May Not Disrupt Sleep
Soft light may sound harmless, but certain night lights produce blue light waves, which can repress melatonin, the chemical that helps us feel drowsy at night. However, red light waves don't seem to hurt. Specifically, LED nightlights tend to produce more blue light, not making them ideal; nightlights that emit red light seem to be a better choice.
Soothing Light Improves Brain Development
According to the American Optometric Association, the use of a nightlight with infants can improve visual development. The use of a dim lamp or nightlight stimulates their brain and eye muscles, letting them strengthen their ability to see and mentally process their visual world.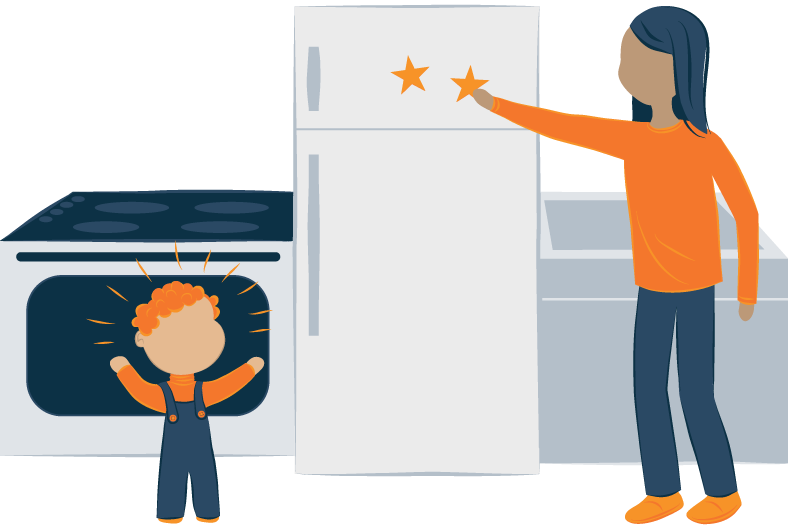 Eases Wake Up from Bad Dreams
Children often have fears of the dark due to their inability to see what's in front of them. When they're young, they're still learning to discern the difference between reality and imaginary. A nightlight can illuminate their surroundings and soothe tense emotions after waking up from a nightmare.
Frequently Asked Questions about Nightlight for Toddlers
When should we stop using nightlight for toddlers?
As children get older and more active, a nightlight could inhibit sleep, causing their minds to keep turning. They may see their toys illuminated after being put to bed and want to play, or the brightness could keep them awake. Either way, keep a close watch on how the light affects them as they age because it could be something they no longer need.
If your little one wakes up frequently, the nightlight could become distracting once they're older. It could be worth removing the nightlight to see if the darkness soothes the urge to hop out of bed in the middle of the night.
Which color of light is best?
In the link referenced above, according to Dr. Deirdre Conroy of The University of Michigan, red light seems to be more conducive to sleep than blue light. LED nightlights typically emit blue wavelengths, which are shorter in length. These blue waves seem to repress melatonin, the chemical in your brain that is released when the sun goes down, signaling it's time for bed.
On the other hand, red or warm color wave hues, which are longer, don't appear to affect melatonin levels, making them a better nightlight choice when selecting something that won't inhibit sleep.
What can be used with nightlights to help children to fight their fear of the dark?
As our little one's age, their minds grow more sophisticated, and they begin to imagine things they don't see. This evolution of the brain can be useful for learning, but on the other hand, it also allows them to imagine things that might be scary like monsters. Helping your munchkin get comfortable in the dark can be a complicated process but there are ways to help them cope.
If they're at an appropriate age to sleep with items in their crib or bed, an excellent way to help could be to offer a security item, like a stuffed animal or plush nightlight, that they can hold each night while drifting to sleep.
Conclusion
If your child was always comfortable falling to sleep in the dark but is suddenly fearful as a toddler, remember that this is a sign of a healthy developing mind. Comforting our little ones in the dark is an ordinary duty of parenthood, and luckily, we have nightlights to help take the load off.
If you're looking for a device to help you more than your child, there are countless options to guide you through the night. With our breakdown of the best products, we have confidence you'll be equipped to choose the perfect nightlight for you and your family.