Zinus welcomes its customers to "a world of wonder." And if you love this gel-infused, pressure relief-enhancing item, you just might be left wondering where this mattress topper has been your whole life. Through their commitment to customer satisfaction and product innovation, the company works to provide their shoppers with a range of products that are designed for enhanced rest and relaxation.
Our Zinus Gel Foam Topper overview will take a look at the key features and qualities of this product. We'll give you scores based on how it performs, along with our recommendations for who it should work for best.
Read through for our analysis, or skip straight to the end for our overall impression and rankings.
Get One Today: Check Pricing & Availability Here
You will love the Zinus Gel Foam topper if you:
You might not like the Zinus Gel Foam topper if you:
In that case you can take a look at our top rated toppers for 2023 here.
Construction (Materials & Quality)
This memory foam product is shipped compressed inside a box and shipped directly to your door. It is recommended to unbox the product within 72 hours of arrival and to allow 48 hours for expansion.
There are multiple thickness options for this product —1.5, 2, 3, and 4-inch versions are available. The thinner models are typically a single layer of gel-infused memory material at the desired height.
The 4-inch Zinus features a 2-inch layer of Gel Memory Foam that is designed to provide cooling and pressure relief. A 2-inch layer of High-Density Base Support Foam is meant to create stability and support so you don't bottom out through the foam.
Green tea is infused inside the foam that creates a pleasant fresh smell, and a charcoal infusion is designed to wick moisture.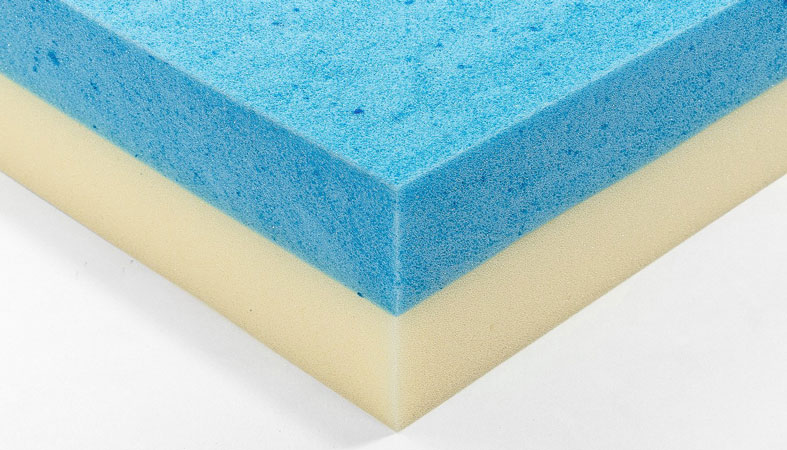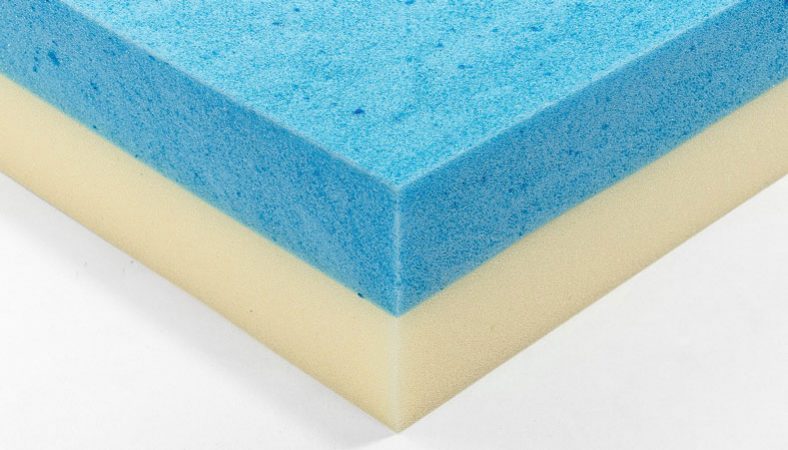 Firmness (Comfort & Feel)
Most buyers should experience a lot of softness, which is meant to enhance pressure relief. This result may vary depending on your current mattress and the height of the chosen topper. A firmer mattress and thinner topper may reduce the effects of the softness, while a thicker one will be much more likely to soften the feel of your existing mattress a lot.
Being a memory foam product, shoppers are likely to sink into the material and experience a gentle hug. There should be little bounce, though the 4-inch version may aid in mobility slightly due to the firmer base layer.
Side sleepers might be particularly drawn to this product, allowing for enhanced pressure relief, particularly in the 4-inch model. Those looking for a firmer feel, like stomach and some back sleepers, might prefer a thinner version like the 1.5 or 2-inch.
Combination sleepers might enjoy a thinner version that may better allow the bounce of their mattress to come through, though the 4-inch model has a firmer base that can also assist with repositioning.
Temperature Regulation
People who sleep hot might experience some temperature regulation thanks to the cooling gel infused in the comfort material of this topper. The infusion of charcoal is also meant to create a wicking effect, allowing moisture to be drawn away from the body. This should also help to ease some of the natural heating effects of the memory foam.
Motion Transfer
It is very unlikely that co-sleepers will experience much motion transfer. Being memory foam, this item should provide little bounce and is likely to absorb movement easily. Most people should have no issue sleeping soundly without feeling every movement of their partner.
However, it is important to keep in mind that height of the product and the mattress itself might have an effect on motion transfer. The thinner the topper, the more bounce may be able to come through. An incredibly bouncy bed might still allow some motion transfer to be felt through the topper, though this item may help to dampen these effects slightly.
Other Considerations
Final Thoughts
Thanks to the wide variety of topper heights that are available, people of all position preferences should be able to find a use for this versatile topper. The cooling features are likely to be a hit to shoppers who sleep hot and the high sharability of this product makes it a great option for co-sleepers.
For More Information Check Zinus Gel Foam Topper on Amazon.com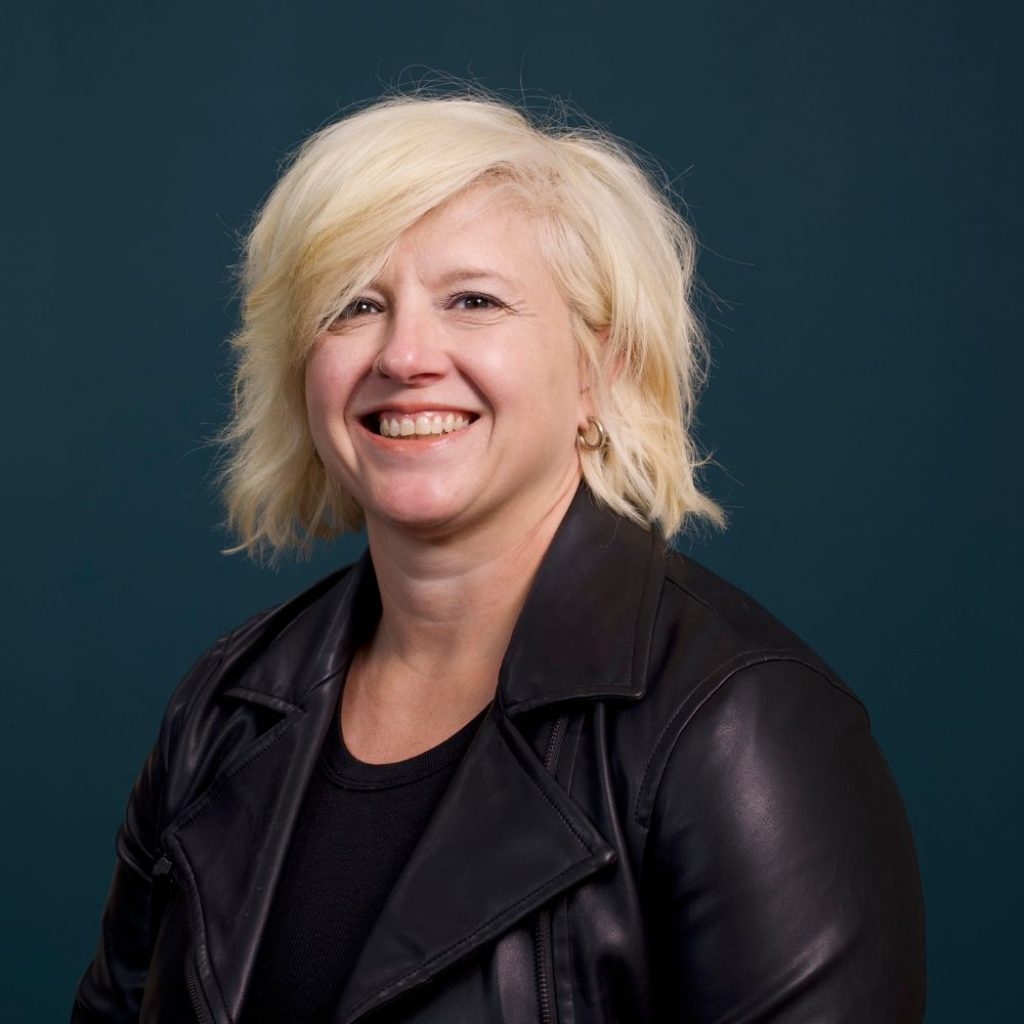 Sosha Lewis
Content Writer
About Author
Sosha Lewis is a staff writer for Sleep Advisor.  Lewis is happy that she is able to combine her love of sleep with her love of writing.
Related Articles