Now, if there is one company that's capable of furnishing your bed from end to end, that's the Wolf Company. Apart from beds, it's also known for producing toppers, futons, cotton batting, and much more.
Why should you consider the Wolf?
It offers serious support – as you might know, innerspring mattresses are known for their slight, yet pronounced, push-back as you lay down initially. This is what helps get your spine aligned and in perfect condition.
It's a great hybrid – combining coils and memory foam, the Wolf bed delivers serious comfort and contouring capabilities without sacrificing the support. This is one of the hardest trade-offs out there, which is can something that you'd have to make a compromise with in some products.
They are very affordable – It's not a premium luxury model, but all of the bases are covered.
You are looking for a transitional solution – if you need a bed temporarily because you are about to switch places or you are in the middle of a reconstruction,and you want to invest the money otherwise, this is a great option.
Why wouldn't you like the Wolf?
The smell – the initial off-gassing smell is something that some customers find a challenge. Unfortunately, it is one of the things that happen with most beds which have memory foam in them. You would have to wait it out.
All in all, the majority of people report that the Wolf mattress truly exceeded their expectations for the entry-level price point that it comes in. Now, let's have a closer look into some of the detailed specifications of the bed.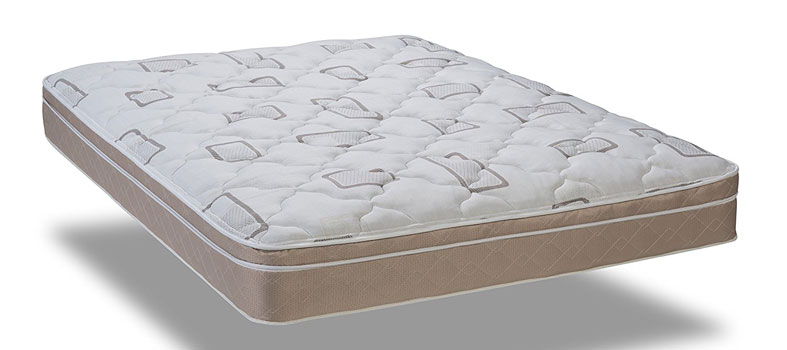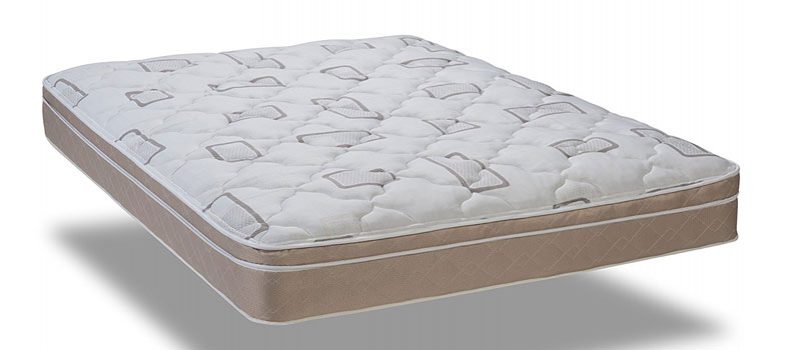 ---
Construction
This particular mattress is characterized by a hybrid construction. It takes advantage of two of the most commonly used core materials – memory foam and steel coils. The layers are conveniently structured in a manner which delivers proper contouring capabilities and serious support.
This is where you need to pay more attention. Traditional innerspring units are quite supportive. However, they are also slightly uncomfortable for the wide range of users. This is due to people who don't prefer the excessive bounce they bring or if there are not enough comfort materials on top.
On the other hand, we have memory foam mattresses. They can have their own struggles. The reason is quite logical – the traditional models tend to retain a lot of heat, and come can be likely to get you feeling as if you are trapped within the mattress itself.
By combining both core materials and structuring them into a comprehensive, layered composition, you can receive a balanced overall feel that is quite enjoyable.
The 1st layer is an inch of firm foam padding. This is designated to enhance the contouring capabilities of the bed and to provide you with the necessary pressure relief. There is also an inner cotton quilt which is going to make the bed feel even more comfortable. The pillow top quilt is going to help ensure sensational feel and enhanced conformity, which is something that's going to eliminate the pressure points and reduce any tension between your body and the bed.
Check Price & Availability Here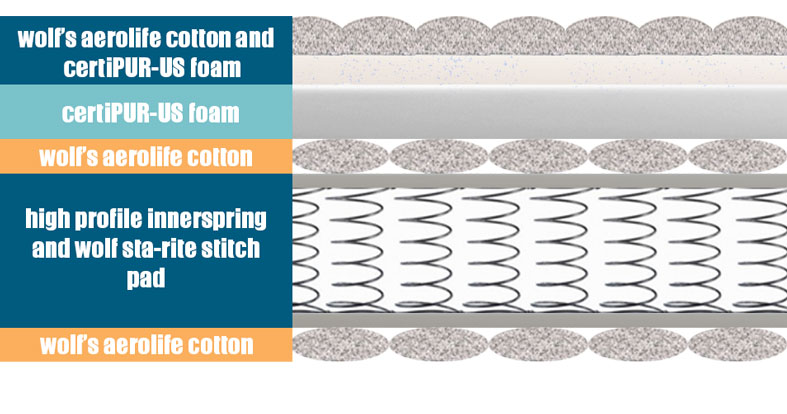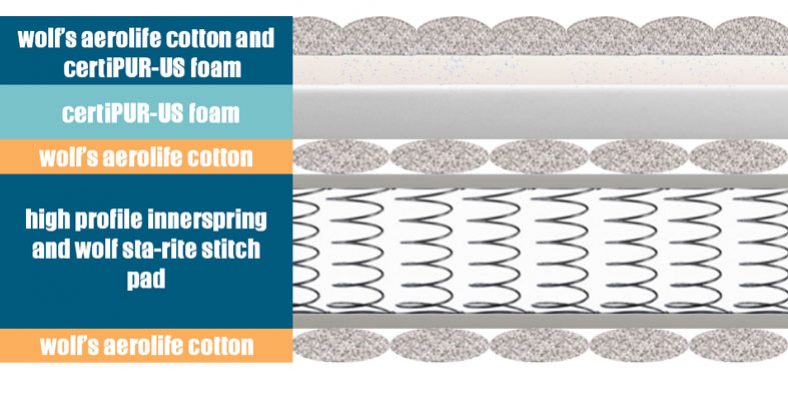 ---
Additional Considerations
The first thing that you might want to consider, besides the overall construction of the bed and its comfort, is the fact that all of the materials are made in the USA. The bed is also composed here. This attests to its high quality as it guarantees that proper quality assurance protocols have been followed and installed.
This is a well-priced and very comfortable solution which tends to introduce an overly appealing sleeping sensation for the wide majority of people. It is delivered efficiently, and it brings serious joint pain relief and support for many.
---
Conclusion
Overall, the Wolf Mattresses seem like a budget choice that you could consider if you want to enhance your night's sleep. It is something that could save you quite a lot of cash. If you are looking for a transition mattress that you would want to use for a certain amount of time before you upgrade to a luxury one, you can benefit from using these mattresses.
It's pretty reasonably priced. Also, this seems to be the prevailing opinion of the majority of people out there as customers review the bed as exceeding their expectations.
Jill Zwarensteyn
Editor
About Author
Jill Zwarensteyn is the Editor for Sleep Advisor and a Certified Sleep Science Coach. She is enthusiastic about providing helpful and engaging information on all things sleep and wellness.