Transparency Disclosure – We may receive a referral fee for products purchased through the links on our site...

Read More

.
Two of the most popular types of mattresses currently on the market are the Tempurpedic and Sleep Number models. The manufacturers of these very sought after models are famous for providing high-quality products. Each of these companies' models are unique and have their advantages and considerations. Still, these companies have the same target audience. In this article, we will do a review of both these products and try to help you decide which one is the best for you.
Quick Comparison: Tempurpedic and Sleep Number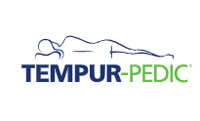 Check pricing and availability by clicking the button below
Pressure relief
Contours to the sleeper's body
Spine alignment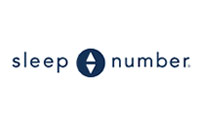 Check pricing and availability by clicking the button below
Pressure relief
Adjusting shape and comfort
Control mattress firmness manually
Sleep Number mattresses use air for support and foam for comfort. Their support and firmness can be adjusted by removing or adding air from the inner air compartments with the help of an electric pump. Moreover, every side of this bed has its own separate settings. On the other hand, Tempurpedic mainly uses springs or regular foam for support and memory foam for comfort.

Sleep Number beds make use of air chambers. These models offer selective adjustability and either single or dual control, as per the type and size. On the other hand, Tempurpedic mattresses use high-density foam that is viscoelastic, which in part means that it is temperature sensitive. This helps it automatically adjusts to the sleeper's shape and adapts to their body weight and heat.
Both these products can reduce the transfer of motion between sleep partners as opposed to conventional ones that use the innerspring technology that have a more difficult time. Moreover, at one point in time, both models have used the same technology used by their competitor.
Recently, Tempurpedic brought out its air bed range in their Tempur-Choice collection. On the other hand, Sleep Number also uses memory foam in its mattresses. The Memory Foam Series products from Sleep Number offer memory foam and air adjustability as well. Both surfaces adjust according to the shape of the body of the sleeper.

Furthermore, Sleep Number beds provide individual control settings that change the amount of softness or firmness of the mattress. This means that the higher the setting number, the firmer the mattress can be adjusted. Choosing lower values increases the softness. Plus, the memory foam design also reduces pressure points, and it is also easy to customize using air pressure.
The Tempurpedic range of beds also offer the same benefits, as they can adjust the softness and firmness according to the user's requirements. The Memory Foam Series from Sleep Number ranges from $2,999 to $3,499 at regular retail cost. Its competitor, the Tempur-Choice series, varies in price from $3,199 to $3,699.
Advantages
We have collected in one place all of the advantages of Tempurpedic vs. Sleep Number mattresses for easier comparison. Let us first have a look at the benefits of Tempurpedic models.
TEMPURPEDIC
The price of all the models of Tempurpedic mattresses for queen size ranges from $1,499 to $7,499
Reduced amount of pressure points
Automatically contour to the sleeper's body in order to support their spine
No moving parts in these models, except for their Tempur-Choice series
Automatic readjustment when the sleeper changes their sleep positions
Buyers have a choice from a wide range of models of Tempurpedic models, including Cloud, Flex, and Contour
They come with a warranty of 10 years
SLEEP NUMBER
The price of all the models of Sleep Number mattresses for queen size ranges from $999 to $4,299
Reduced amount of pressure points
These models adjust shape and comfort according to the individual sleeper body weight
Ability to control the firmness of these mattresses manually
Sleep Number mattresses contour to the sleeper's body in order to support their spine
Buyers have a choice from a wide range of models of Sleep Number models, including Classic c2, c4, Memory Foam m7, Performance p5, p6, and Innovation i8, i10
They come with a warranty of 15 years
Considerations
Tempurpedic, as well as Sleep Number beds, have some considerations, too, as compared to the conventional innerspring mattresses. For instance, Sleep Number beds have air chambers that need to be assembled either by the delivery person or the customer.
Also, Sleep Number beds can develop some kind of failure by puncture, malfunction of inner firmness control structure, or even from improper handling. On the other hand, Tempurpedic mattresses are temperature sensitive and are limited, and their comfort levels are not as customizable. Some of the other considerations of both types of beds are as follows.
TEMPURPEDIC
May provide warm sleep temperature as compared to traditional mattresses.
Their shape responds slower to changes from sleeping positions
 These models can soften with time
They cannot be disassembled which makes transport difficult
They cannot be used with heated bedding
SLEEP NUMBER
The air chambers of these mattresses are separated from each other
There are moving parts in these models which can break and malfunction
Sleep Number models can change their firmness with barometric pressure or temperature changes
These models need electricity in order to work
Conclusion
---
Tempurpedic, as well as Sleep Number bed brands, have their benefits and considerations for some. But the common thing about these products is that both of them offer a wide range of options. Both of their models offer different features.
A single bed will not necessarily fulfill everyone's needs. Some people may like Sleep Number beds more, and some may prefer Tempurpedic beds. So it depends on your individual preferences and needs. Thus, before buying a mattress, you should check out their unique advantages and disadvantages and compare it with other ones. This way you can get the best one for you.
Our team covers as many areas of expertise as we do time zones, but none of us started here as a so-called expert on sleep. What we do share is a willingness to ask questions (lots of them), seek experts, and dig deep into conventional wisdom to see if maybe there might be a better path towards healthy living. We apply what we learn not only to our company culture, but also how we deliver information to our over 12.7M readers.
Sleep research is changing all the time, and we are 100% dedicated to keeping up with breakthroughs and innovations. You live better if you sleep better. Whatever has brought you here, we wish you luck on your journey towards better rest.