Disclaimer - Nothing on this website is intended to be a substitute for professional medical advice, diagnosis, or treatment...
Read More Here
.
If constant social obligations are getting in the way of your sleep schedule, you may have social jet lag and not even realize it. However, unlike traditional jet lag, this sleep issue doesn't result from traveling abroad, but rather busy social life.
Outings with friends, family, and work colleagues can throw off your sleep habits, leaving you feeling as though you just traveled over multiple time zones.
In this article, we'll look at the science behind what causes this, important symptoms you should know about, and helpful tips on how you can maintain a social life without feeling jetlagged.
Frequently Asked Questions
Is there a treatment for it?
While there's no magic pill to cure social jet lag, the upside is you should be able to reverse the effects of a sleep debt by keeping a consistent sleep schedule.
Does Your Sleep Chronotype Make You Jetlagged?
While the circadian rhythms manage physiological signals to help you sleep and wake up, such as melatonin production, your chronotype refers to the specific type of internal clock[11] you have.
The four sleep chronotypes are bear, lion, wolf, and dolphin. Bears are the most common and represent those who sleep after the sun sets and are up after sunrise. Lions sleep earlier and wake up earlier than bears.
Wolves are essentially another name for "night owls". These folks tend to lag in the morning and are more productive later in the day. The rarest chronotype is the dolphin, which does not maintain a regular sleep-wake timetable.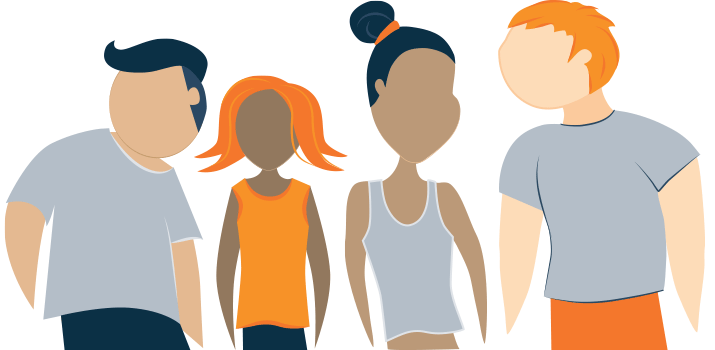 For example, during adolescence[12], people have a later (wolf) chronotype, which may explain why it is harder for teenagers to go to bed early. Some experts say this is further proof that delaying school start times could be beneficial for teens.
This also suggests that for those of all ages, understanding your chronotype could help you find your ideal schedule.
Sources and References:
[1] David G. Ingram MD, Kevin C. Smith PhD, "What the Heck Is Social Jet Lag and Why It's Harmful to Your Teen", Childrens Mercy, 2019
[2] "Circadian Rhythms", National Institute of General Medical Science, January 21, 2021
[3] Zobida Islam, Huanhuan Hu, Shamima Akter, Keisuke Kuwahara, Takeshi Kochi, Masafumi Eguchi, Kayo Kurotani, et al., "Social Jetlag is Associated with an Increased Likelihood of Having Depressive Symptoms among the Japanese Working Population: The Furukawa Nutrition and Health Study", National Center for Biotechnology Information
[4] "About Heart Disease", Centers for Disease Control and Preventio, January 13, 2021
[5] "Social Jet Lag Is Associated with Worse Mood, Poorer Health and Heart Disease", Science Daily, 2017
[6] Till Roenneberg, Karla V. Allebrandt, Martha Merrow, Céline Vetter, "Social Jetlag and Obesity", 2012
[7] "Adult Obesity Facts", Centers for Disease Control and Prevention, June 7, 2021
[8] Anitra DM. Koopma, Simone P. Rauh, Esther van 't Riet, Lenka Groeneveld, Amber A. van der Heijden, Petra J. Elders, Jacqueline M. Dekker, et al., "The Association Between Social Jetlag, the Metabolic Syndrome, and Type 2 Diabetes Mellitus in the General Population: The New Hoorn Study", National Center for Biotechnology Information, 2017
[9] "Social Jet Lag Harms Memory, Mood and More", Chronobiology
[10] Giulia Zerbini, Thomas Kantermann, Martha Merrow, "Strategies to Decrease Social Jetlag: Reducing Evening Blue Light Advances Sleep and Melatonin", National Center for Biotechnology Information, 2020
[11] "What Are Sleep Chronotypes & Which One Are You?", St. Joseph Health, February 23, 2021
[12] "Sleep-wake Rhythms Vary Widely with Age as Well as Amongst Individuals of a Given Age", Science Daily, 2017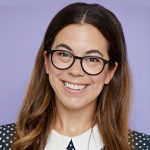 Jill Zwarensteyn is the editor for Sleep Advisor and a certified sleep science coach. She is enthusiastic about providing helpful and engaging information on all things sleep and wellness.
Based in Los Angeles, she is an experienced writer and journalist who enjoys spending her free time at the beach, hiking, reading, or exploring new places around town.
She's also an avid traveler who has a personal goal of being able to successfully sleep on an airplane someday.