Disclaimer - Nothing on this website is intended to be a substitute for professional medical advice, diagnosis, or treatment...
Read More Here
.
We've come a long way since the 90s or even early 2000s in terms of better understanding and accepting different body types. Back then, you couldn't turn on a sitcom without hearing some reference to somebody's weight. We still have a ways to go in this department, but at least these days we understand that there are many factors that impact overall health.
That said, there are some unique issues that come with obesity and sleep. The two seem to have a cyclical relationship in which obesity can cause sleep issues, and sleep issues can cause weight gain. Our goal here is not to give body image or weight advice but to help you understand the connection between obesity and sleep so that you can get the best sleep possible.
Can Poor Sleep Cause Weight Fluctuations?
Yes, studies show that getting less than seven hours1 of sleep on a regular basis can lead to gaining weight. There are several reasons for this, the first of which is hormones2. When somebody has trouble sleeping through the night or doesn't get enough total sleep, the body either over or under-produces several hormones, including ghrelin, GHS-R, leptin, insulin, and cortisol.
Ghrelin is the hormone that regulates appetite3. When the body produces too much of it, appetite increases. Conversely, a lack of sleep can lead to a lower production of leptin, which is the hormone that causes you to feel full. This combination means a bigger appetite and less ability to feel full. Additionally, cortisol, which is also referred to as the stress hormone, is widely documented4 to cause fat storage, especially around the midsection.
This combination of appetite-regulating hormones plus a lack of energy the next day can lead to an increase in snacking5, specifically on foods high in sugar and carbohydrates6. Think about it this way: Carbohydrates are the easiest things the body can burn for fuel. If you're not getting enough sleep and the body needs that energy the next day, it's going to want carbs and sugar to make up for it.
Furthermore, regular sleep deprivation impacts our cognitive function and mood, which research shows7 can make you more likely to eat out and have irregular meal patterns.
We also mentioned above that sleep deprivation will make you more lethargic the next day, which can mean less energy or motivation for exercise.
How Does Being Overweight Affect Sleep?
Just as sleep can affect weight, weight can affect sleep. Excess fat is not just stored on the outside of the body but internally as well, including the airways, throat, and abdomen. This creates less room for the lungs and diaphragm to expand, so often the sleep issues we see with overweight people have to do with breathing.
When we go into REM sleep, our bodies go into a sort of paralysis. This is when the muscles essentially shut down, and it is up to our diaphragm to keep us breathing and maintain a healthy blood oxygen level.
For people who store excess fat near their diaphragm, this important respiratory muscle won't be able to adequately get oxygen into the body. A low blood oxygen level is called hypoxia8, and it triggers a stress response – a flood of hormones designed to increase the heart rate and wake you up so that you can breathe normally again. This is why overweight people tend to wake up abruptly and often throughout the night.
Aside from breathing issues, excess weight can lead to physical pain9 and discomfort, particularly lower back pain, leg pain, and musculoskeletal conditions. As you can imagine, this sort of chronic pain can be a major cause of insomnia as well as other sleep issues.
Common Sleep Issues in People Who are Overweight
Anxiety and Depression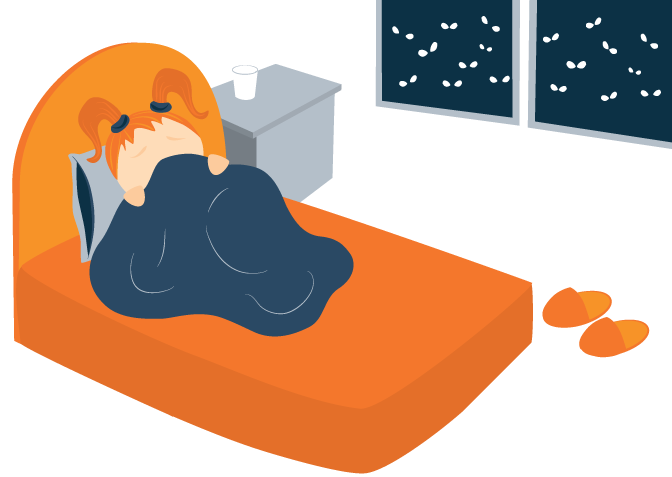 Asthma
Obstructive Sleep Apnea (OSA)
Snoring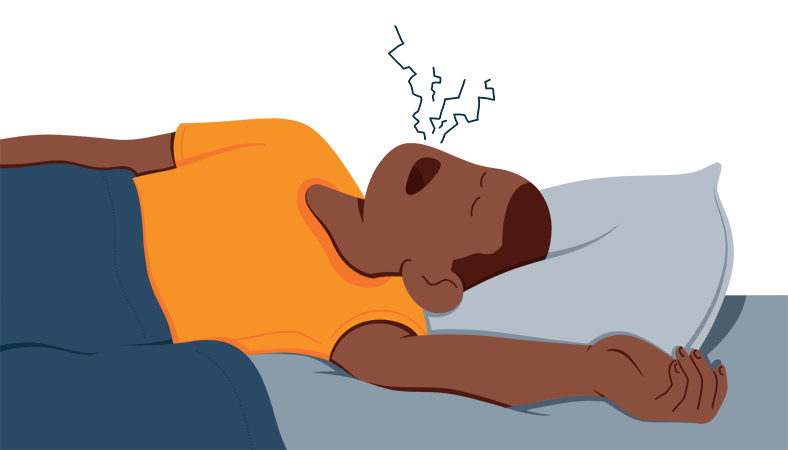 Gastroesophageal Reflux Disease (GERD)
Restless Legs Syndrome (RLS)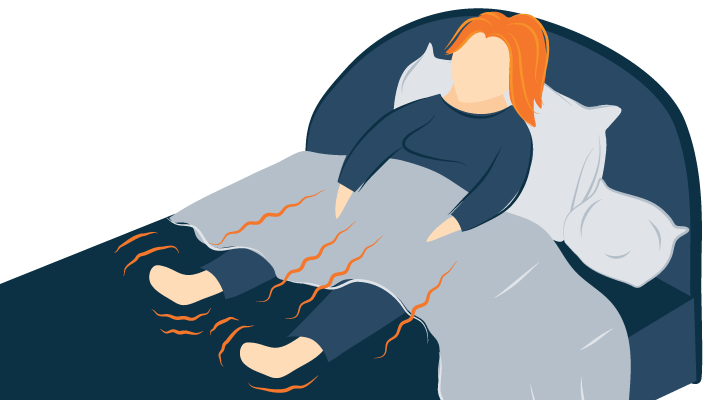 Osteoarthritis
Tips to Improve Sleep When Overweight
Summary
Sleep is one of the most important aspects of our overall physical and mental health and well-being. If we're not sleeping well, we're not feeling well.
Unfortunately, being overweight seems to have a direct impact on how well we sleep, and how well we sleep also impacts how much we weigh. Because of this interdependent relationship, it is important to address the issue on both ends: maintaining a healthy weight as well as creating healthy sleep habits.
Getting to and maintaining a healthy weight can be a lifelong process, so in the meanwhile, we recommend improving your sleep while overweight, by implementing a healthy diet, regularly exercising, improving sleep hygiene, and of course, making sure you're sleeping on the best mattress possible.
Resources
Patel, Sanjay R., Malhotra, Atul., et. al. "Association between reduced sleep and weight gain in women". National Library of Medicine.https://pubmed.ncbi.nlm.nih.gov/16914506/. 2006.

Jetpuri DO, Zaiba., Khan MD, Safia.. "Sleep disorders and obesity: A vicious cycle". UT Southwestern Medical Center. https://utswmed.org/medblog/obesity-sleep-disorders/. 2022.

Salamon, Maureen. "Snooze more, eat less? Sleep deprivation may hamper weight control". Harvard Health Publishing. https://www.health.harvard.edu/blog/snooze-more-eat-less-sleep-deprivation-may-hamper-weight-control-202204042718. 2022.

Moyer, A.E., Rodin, J., et. al. "Stress-induced cortisol response and fat distribution in women". National Library of Medicine. https://pubmed.ncbi.nlm.nih.gov/16353426/. 1994.

Papatriantafyllou, Evangelia., Efthymiou, Dimitris., et. al. "Sleep Deprivation: Effects on Weight Loss and Weight Loss Maintenance". National Library of Medicine. .https://pubmed.ncbi.nlm.nih.gov/35458110/. 2022.

Martinez PhD, Suzanna M., Tschann MD, Jeanne M., et. al. "Short Sleep Duration Is Associated With Eating More Carbohydrates and Less Dietary Fat in Mexican American Children". National Library of Medicine. https://www.ncbi.nlm.nih.gov/pmc/articles/PMC6084758/. 2017.

Imaki, Masahide., Hatanaka, Yoshiko., et. al. "An epidemiological study on relationship between the hours of sleep and life style factors in Japanese factory workers". National Library of Medicine. https://pubmed.ncbi.nlm.nih.gov/12056178/. 2022.

Bhutta, Beenish S., Alghoula, Faysal., Berim, Ilya. "Hypoxia". National Library of Medicine.https://pubmed.ncbi.nlm.nih.gov/29493941/. 2022.

"Obesity Prevention Source". Harvard School of Public Health. Webpage accessed April 30, 2023. https://www.hsph.harvard.edu/obesity-prevention-source/obesity-consequences/health-effects/. 

Simon, Gregory E., Von Korff, Michael., et. al. "Association between obesity and psychiatric disorders in the US adult population". National Library of Medicine. https://pubmed.ncbi.nlm.nih.gov/16818872/. 2006.

Oh, Chang-Myung., Kim, Ha Yan., et. al. "The Effect of Anxiety and Depression on Sleep Quality of Individuals With High Risk for Insomnia: A Population-Based Study". National Library of Medicine. https://www.ncbi.nlm.nih.gov/pmc/articles/PMC6700255/. 2019.

"The Link between Asthma and Weight". American Lung Association. https://www.lung.org/blog/the-link-between-asthma-weight. 2016.

Wolk, Robert., Shamsuzzaman, Abu S.M., Somers, Virend K.. "Obesity, Sleep Apnea, and Hypertension". AHA Journals.https://www.ahajournals.org/doi/full/10.1161/01.hyp.0000101686.98973.a3. 2003.

"Snoring". Mayo Clinic. Last modified December 22, 2017. https://www.mayoclinic.org/diseases-conditions/snoring/symptoms-causes/syc-20377694. 

Chang MD, Paul., Friedenberg MD, Frank.. "Obesity and GERD". National Library of Medicine. https://www.ncbi.nlm.nih.gov/pmc/articles/PMC3920303/. 2014.

Lin, Song., Zhang, Huaqi., et. al. "The association between obesity and restless legs syndrome: A systemic review and meta-analysis of observational studies". National Library of Medicine. https://pubmed.ncbi.nlm.nih.gov/29674254/. 2018.

"Big Belly and Obesity Linked to Increased Risk of Restless Legs Syndrome". American Academy of Neurology. https://www.aan.com/PressRoom/Home/PressRelease/708. 2009.

"Osteoarthritis and Sleep". Arthritis Foundation. Last modified March 15, 2022. https://www.arthritis.org/health-wellness/healthy-living/managing-pain/fatigue-sleep/osteoarthritis-and-sleep.  

St-Onge PhD, Marie-Pierre., Roberts PhD, Amy., et. al. "Fiber and Saturated Fat Are Associated with Sleep Arousals and Slow Wave Sleep". National Library of Medicine. https://www.ncbi.nlm.nih.gov/pmc/articles/PMC4702189/. 2016.

"How Exercise Affects Your Sleep". Cleveland Clinic. https://health.clevelandclinic.org/how-exercise-affects-your-sleep/. 2020.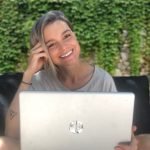 Natalie is a content writer for Sleep Advisor with a deep passion for all things health and a fascination with the mysterious activity that is sleep. Outside of writing about sleep, she is a bestselling author, improviser, and creative writing teacher based out of Austin.
When she's doing none of these things, you will most likely find her outdoors, at the gym, or... asleep.