5. Consider melatonin or another sleep supplement.
At night, the body releases added amounts of the hormone melatonin as part of its natural sleep-wake cycle. The release of extra melatonin is designed to help you fall asleep, but people may need additional help in some cases.
Melatonin dietary supplements are a popular method to help treat short-term insomnia by providing the individual with additional melatonin to promote tiredness. They usually come in pill form but can also come in powders, gummies, or liquids. 
Melatonin could improve sleep quality by helping people fall asleep faster. However, most health experts advise that you use melatonin for short-term insomnia, as the research on long-term use is limited. Also, keep in mind that melatonin is not a sleeping pill but rather a supplement to support the body's natural sleep process. The benefit of this is that it is non-addictive and is generally quite safe and well-tolerated; however, don't expect it to knock you out in the same way a heavy-duty sleeping pill would. 
In addition to melatonin, there are other natural supplements that can help you sleep. Magnesium, for example, is safe and has a calming effect on the nervous system and muscles. In studies[8] it has been shown to improve insomnia, including shortening the time it takes to fall asleep, increasing the time the person stays asleep, and even lowering levels of cortisol and raising levels of melatonin.
Valerian root[9] is another effective, natural sleep aid that has been used for centuries. This plant is commonly added to natural sleep aid supplements, in combination with other ingredients like passionflower,  lavender, chamomile, or l-theanine. Do be aware, though, that valerian root has been known to cause vivid dreams, fatigue, and gastrointestinal symptoms in some people[9].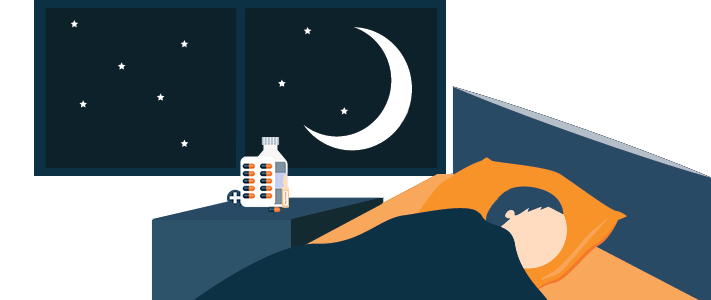 6. Avoid consuming alcoholic beverages close to bedtime.
Alcoholic beverages are products that cause drunkenness, such as liquor, wine, and beer. Experts say you should avoid consuming alcoholic beverages before bed to help you sleep better. Initially, alcohol may cause you to feel tired, but alcohol is also linked to more disturbed sleep[10].
Instead of a nightcap that contains alcohol, opt for a hot herbal tea. Drinking hot tea is very relaxing. Plus, there are popular teas designed to support sleepiness, like chamomile. Chamomile has even been shown to be effective in the treatment of generalized anxiety[11], which in itself is a major contributor to many people's insomnia.
7. Create the ideal sleep environment.
Improving your bedroom could significantly enhance your sleep quality because it can prevent unwanted distractions that negatively affect rest.
First, the room should be as dark as possible. Light exposure of any kind could interrupt your internal sleep-wake cycle, making it harder for you to doze off. To help keep your environment dark, consider putting up blackout curtains or wearing an eye mask.
Second, your sleeping environment should be quiet. Loud noises can delay sleep onset and lead to more disrupted rest. To help block out noise, you can purchase earplugs or use a white noise machine. If neighbors or those you live with are the cause of bothersome noise, consider discussing the issue with them so that you can rest better.
Lastly, your bed must be as comfortable as possible. If you have sensitive pressure points, a quality mattress should help relieve this pressure through contouring materials like memory foam and latex.
Furthermore, the bed should be supportive to help minimize or prevent back pain. Any type of discomfort could interfere with your sleep quality, so to improve the situation, make sure to get a well-made mattress that suits your specific needs.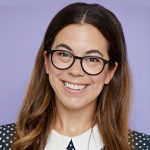 Jill Zwarensteyn is the editor for Sleep Advisor and a certified sleep science coach. She is enthusiastic about providing helpful and engaging information on all things sleep and wellness.
Based in Los Angeles, she is an experienced writer and journalist who enjoys spending her free time at the beach, hiking, reading, or exploring new places around town.
She's also an avid traveler who has a personal goal of being able to successfully sleep on an airplane someday.