Polysleep loves every kind of sleeper, and to prove it, they say they have a pillow they say can be easily adjusted to suit every personality under the sun. But how does it stack up in the highly competitive adjustable pillow market?
Polysleep is a Canadian brand, and this product's focus is on using the best Canadian materials to build a versatile brand. Our in-depth Polysleep pillow review will show you how this pillow works and evaluate different characteristics like cooling and support.
If you're the kind of person who loves all the nitty-gritty details, you'll want to read the full review. If not? We understand; just skip to the end for our wrap up.
---
You will love Polysleep if you:
Want an adjustable brand – There are tons of different possibilities with the way this pillow is built, almost guaranteeing that you can build your perfect headrest.
Have allergies – The quality ingredients of this product are designed to keep moisture at bay and allergens out, which is of premium concern to allergy sufferers shopping for a place to rest their face.
Need support – Foams used here conform to your head shape easily, but they should work to support your neck and keep your spine aligned.
You might not like Polysleep if you:
Prefer a down feel – The layers used in this product are solid pieces of foam that are harder to manipulate while you're sleeping like down or shredded memory foam, but the brand still is highly adjustable, reducing your need to constantly readjust it.
Or you can browse through our list of top rated pillows here.
---
Video Review
Construction (Materials & Quality)
Make no mistake, this is a big product. With every layer of foam piled inside, it stands at around 7 inches, which is definitely high loft. There are four different layers inside this big guy, but let's start with the cover.
The outside cover is made from cotton, which is a breathable fabric that is combined with a polyester microfiber to give it a plush feel. This cover is 100% machine washable, which helps keep the outside clean and free from germs.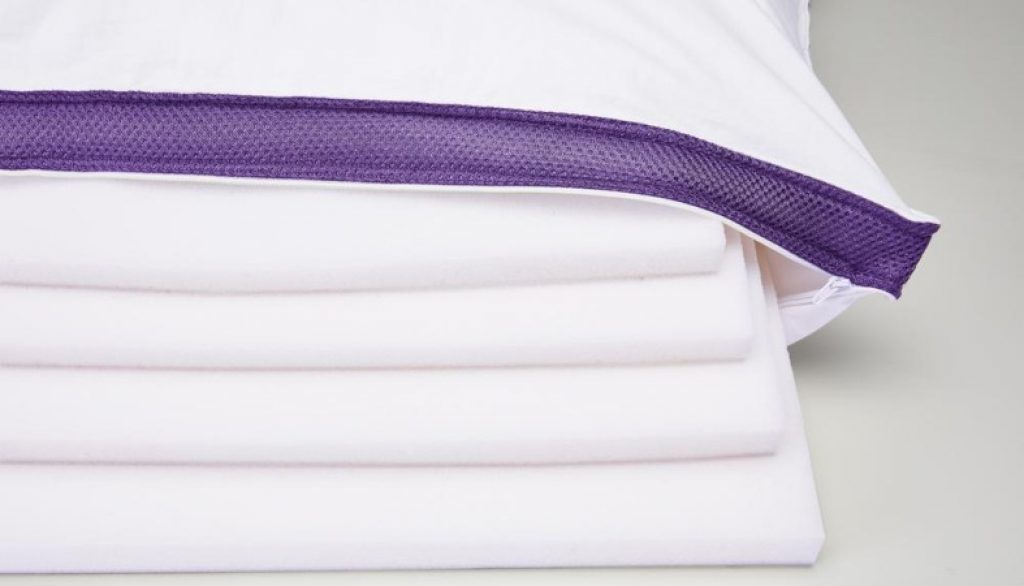 If you unzip it, you'll see four layers of different sized foams inside. Two of these are .75 inch, one is 1 inch high, and the last is 1.25 inches high.
What combination should you choose? That's entirely up to you, but each of these layers is made from ventilated viscoelastic hybrid foam, which is designed to be antimicrobial and moisture resistant.
Firmness (Support & Feel)
The outside feels silky, which means it'll feel nice against your face or slip easily into a pillowcase. The foams are soft, but they respond quickly and hold their shape well. Changing positions shouldn't leave a dent.
Overall, the Polysleep blends softness with firmer support so that your head feels nicely cradled but your neck should feel aligned with the rest of your spine…depending on which combination you use.
It's important to remember that a lot of how you experience a pillow will depend on the size of your head, the width of your shoulders, and the cradling depth of your mattress. Let's break it down.
Back sleepers will likely find that all of the layers combine are just too much and their head is tilted up slightly. Slide a few layers out until your neck feels straight and your chin is even with the ceiling.
Side sleepers? It's going to depend on your shoulders, and folks with more width here are going to need more materials to fill in the gap between their shoulder and the side of their head. Slimmer folks may need to take a few layers out, though.
Stomach sleepers should like how low this can go because people in this category tend to like a low loft so they don't feel smothered in foam. If this is you, start with one layer and build up until you feel comfortably supported but not overwhelmed.
Because of the number of combinations, we think a lot of people will love this brand. However, it's not as easy to adjust in the middle of the night if you're a combo sleeper looking for instant versatility. However, the layers do remove without much of a hassle.
Related: Best Mattress for Combination Sleepers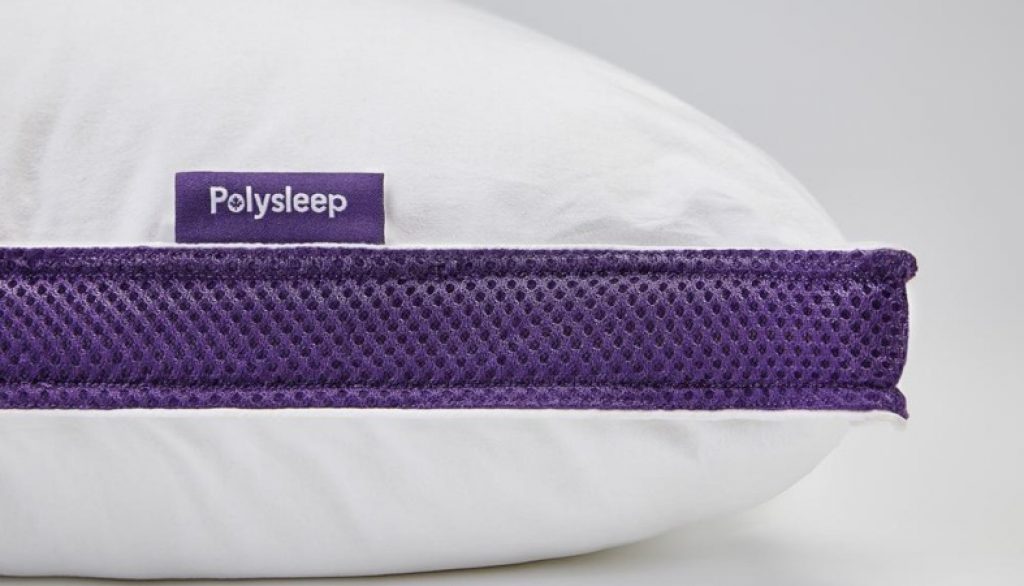 Temperature Regulation
Polysleep put effort into keeping their foams breathable and moisture resistant and the cotton cover should allow air to flow freely. If you tend to sleep like a rock in one position, it might heat up against your face, but those who shuffle about in their sleep should keep the hot air moving out.
Noise & Smell
There is next to no noise or rustle coming from the foams, so you shouldn't have any concerns there especially as it breaks in over time. The same goes for the smell. You may notice a slight factory scent when the product arrives, but this should dissipate fairly quickly.
Other Considerations
Adjustable pillow – Four layers of removable foam really crank up the options with this versatile choice.
Sleep Trial – This is one of few brands to offer a sleep trial for a pillow, which gives you 30 nights to try the product and return it if you don't care for it.
Warranty – The warranty for this product remains in effect for 3 years.
Shipping – Polysleep ships for free throughout the US and Canada with a small fee for more remote shipping locations.
Machine Washable
Made in Canada
| Size | Dimensions (inches) | Price (w/o discount) |
| --- | --- | --- |
| Standard | 19" x 26" x 2-9" | $142.50 |
| King | 19″ x 34″ x 2-9″ | $166.25 |
| Bundle Standard | 19″ x 26″ x 2-9″ | $213.75 |
| Bundle King | 19″ x 26″ x 2-9″ | $251.65 |
---
Final Thoughts
People have layers, so why not pillows? This is the question posed by Polysleep, a Canadian bedding company devoted to providing the best in Canadian materials that are antimicrobial and moisture resistant.
The stitching on this product is soft but durable, and the foams are built to support the head nicely. The star of the show is its versatility. With four different removable layers, you can virtually build a pillow to suit you.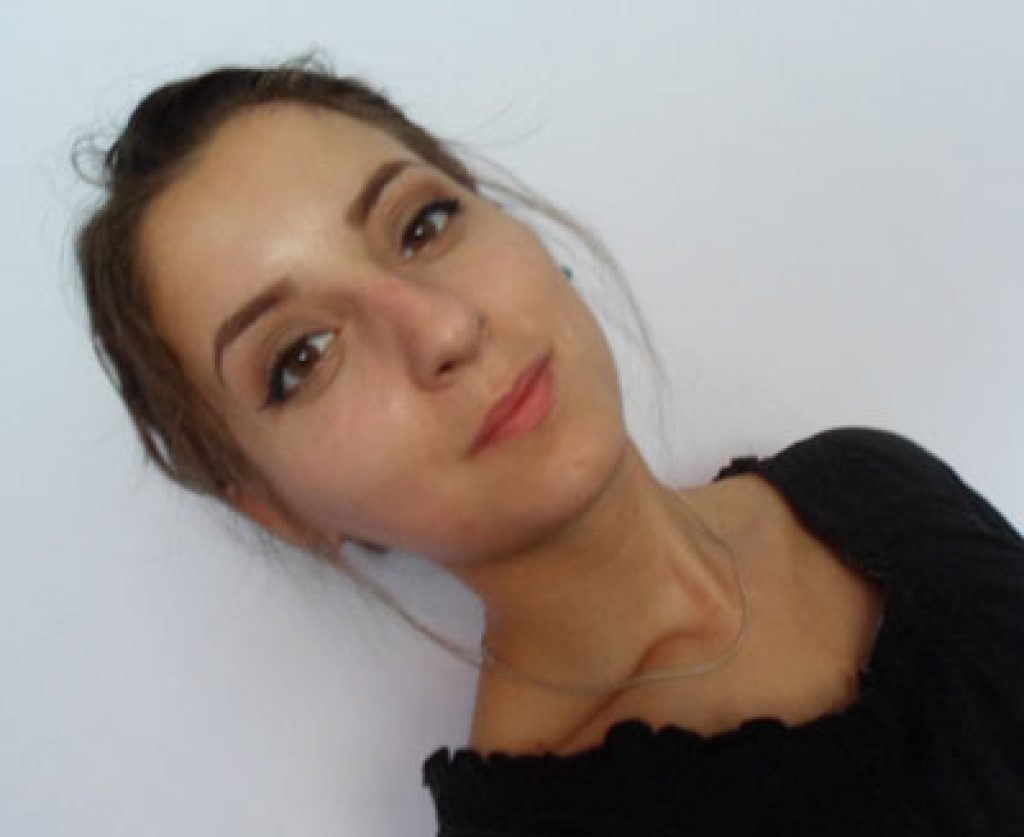 Olivera Jancikin
Content Writer
About Author
Olivera is a content writer for Sleep Advisor and is enthusiastic about sleep. She firmly believes in the benefits of daytime naps on top of getting a full 8-hour sleep at night.