Individuals who enjoy a soft, plush sensation when they climb into bed have a few options to choose from when searching for a mattress. Memory foam is famous for its body-hugging nature and contouring capabilities; however, there can be drawbacks to this soft material regarding its cooling abilities.
Pillow-top beds are excellent for motion isolation; but, they may not offer the gentle "hug" that the alternative boasts.
We'll help you choose between memory foam versus a pillow-top mattress depending on a few factors, such as if you sleep next to a partner, contouring, pressure relief, and more.
Which Is Better, Memory Foam or Pillow Top?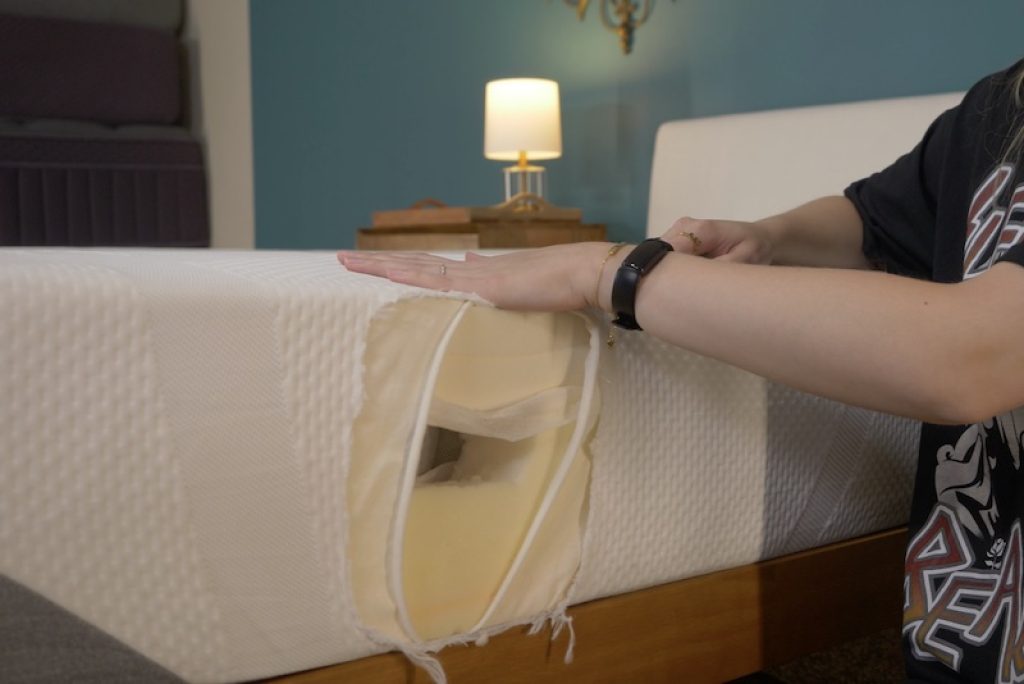 Memory foam beds are typically made of multiple layers of foam with varying densities. This blend of materials is necessary so the bed is not only soft and comfortable but supportive as well, keeping your spine in alignment as you snooze through the night. Memory foam is excellent for many individuals, especially side sleepers, as it has excellent contouring capabilities.
Pillow-top beds are great for folks who like the feel of traditional innerspring mattresses but prefer a softer surface. These products work well for those who require robust support and considerable spinal alignment but enjoy plush comfort. Stomach, combo, and back sleepers are commonly good matches for this type of firmer support.
Pillow Top Vs. Memory Foam – The Differences
While both types are known for their soft, gentle qualities, there are specific differences between the two.
Comfort
Memory foam is famously comfortable; its gentle, body-contouring quality is ideal for those who need pressure relief due to aches and pains. This material is particularly suitable for side sleepers who struggle with hip and shoulder discomfort.
Pillow tops also can be fantastic for comfort and support, as this soft top layer often provides outstanding plush contouring. When the feature is paired with a coil construction, it can offer an excellent choice for stomach and combo sleepers who still enjoy a soft surface.
Pressure Relief
Foam can provide excellent pressure relief, particularly for side sleepers who suffer from shoulder or hip pain. The material is marvelous for contouring to your body, providing soft support where you need it most.
Pillow-tops or euro-top designs can also be just as great at providing pressure relief. Whether paired with foam or individually wrapped coils, the feature can offer superb plush comfort for those who require a more supportive product.
Durability
Both memory foam and pillow-top products can provide notable longevity when made with high-quality materials, either lasting up to ten years when properly cared for and thoughtfully crafted. However, pillow-top beds sometimes have a better reputation in terms of longevity merely because the feature is often paired with strong innersprings.
An excellent tip for judging how long a mattress should last is to look at the warranty; this should be a strong indication and tell you how confident the maker is in their product.
Off-gassing
Off-gassing refers to the breakdown of VOCs, which typically come from foam products and hybrid coil beds. VOC stands for volatile organic compound, and these components could be from petroleum fuels, flame retardants, or dry cleaning agents.
Off-gassing emits as these VOCs breakdown, some of which may have short-term or long-term adverse health effects.
Either type of bed could require off-gassing. However, some brands create beds without VOCs if this is important to you.
Learn More: Toxic Materials in Foam Mattresses
Thermal Regulation
We typically recommend pillow-top and coil designs for hot sleepers because traditional foam often retains heat. However, many modern beds made of foam include advanced cooling features like gel, open-cells, or other additives that help maintain a comfortable temperature.
Pillow-top models are often a great bet when it comes to cooling. When the feature is paired with a coil inner structure, the combo allows for air to circulate through the coils promoting a cooler product; and it's plush surface should still keep you comfortable.
Motion Transfer
If you snooze next to a restless sleeper, having a bed that minimizes motion transfer could help you dream with less disruption.
Pillow-top products are often the better bet only because the feature is commonly paired with innerspring designs, but that's not to say the alternative can't provide excellent motion isolation as well.
Pillow-tops resting over individually wrapped coils should minimize motion transfer because each spring is meant to individually compress under pressure without bringing the entire bed along with it.
Price
Hybrid pillow-tops tend to cost a bit less than the alternative, but this is not to say these types offer any less value. A side sleeper might find memory foam products more comfortable due to the material's soft construction and deep contouring. In contrast, a stomach or back sleeper might prefer a hybrid bed with a pillow-top to be better suited for their sleep position— it may just happen to cost less.
Frequently Asked Questions
Is it ok to add a pillow top to a memory foam mattress?
You could add a pillow top to a memory foam mattress if you feel it needs additional cushioning; however, it shouldn't be necessary and they're more commonly added to innerspring models for additional plush comfort.
If a mattress grows old or saggy you could combine a firmer mattress pad with the bed to add additional support. Mattresses are expensive products, and if you're not in a position to fork over a significant amount of money, a mattress topper or pillow top could be a cost-efficient solution to reinvigorating your bed.
Resources: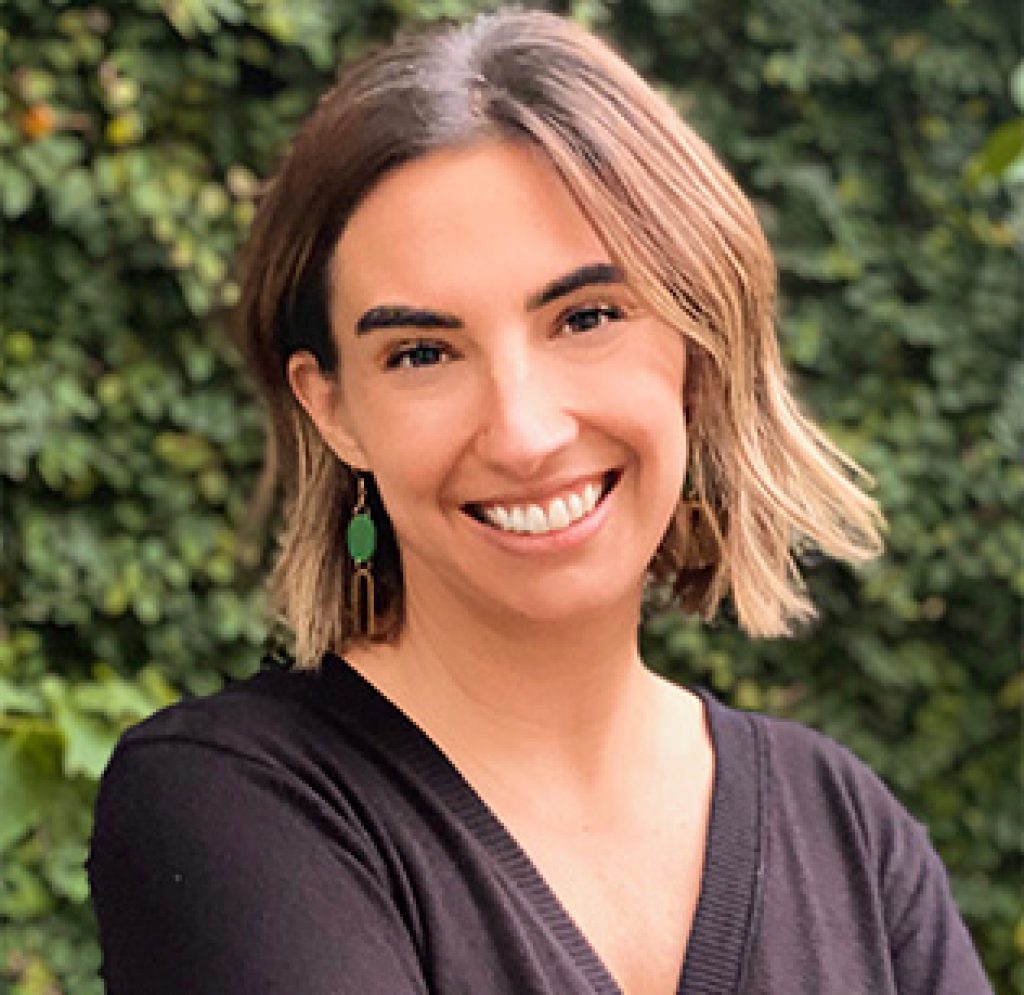 Rachael Gilpin
Content Writer
About Author
Rachael is a content writer for Sleep Advisor who loves combining her enthusiasm for writing and wellness.