It is true that foam mattresses have changed the way we sleep. They managed so in the best possible way by adding an incredible amount of comfort. They offer great relief to anyone who sleeps badly at night or suffers from back or neck pain. Their airy internal structure is perfect for adapting to the contours of our body. This structure is great for distributing the pressure from the weight evenly. It spreads body weight pressure across the entire surface of the mattress. It is their best attribute among many others that they offer.
Being made from synthetic material, foam mattresses have their own quirks. One of the negative aspects of owning a foam mattress is the heat that gets trapped. This is due to its internal structure. Another consequence of trapped heat is an increase in body temperature. This results in sweating and discomfort during sleep. The reason heat gets trapped inside the foam is because of its unique structure. It is porous and filled with tiny bubbly spaces. However, it isn't interconnected to allow a greater amount of airflow inside. The weight of the body compresses and displaces these tiny bubbles of air. This means that there is no more space for it circulate around. So there isn't a way to cool the surface of the memory foam.
Luckily, there are 3 easy solutions for this minor annoyance. They will turn your memory foam mattress into a perfect resting and relaxing object.
Create Space for Air to Flow Freely
You cannot change the airflow of a memory foam as its structure is solid. However, you can make sure that the surface beneath the mattress has plenty of open space where air can move. Air can get trapped under your mattress and keep your body heat accumulating. This will increase discomfort during the time you are supposed to relax. The best beds for good air circulation have equally spaced wooden boards. This allows lots of room for the air to move around. If your bed has one sheath of solid plywood, then you've found the reason why your foam mattress gets so hot.
The best advice is to replace your bed's underside with wooden boards with lots of room to spare. If your bed cannot be modified, exchange it for a model that will allow good airflow underneath. Excessive body heat will soften your memory foam mattress and induce more discomfort.This will enable the mattress to keep its shape. It will also provide your body with equally displaced surface area support.


Use Covers on Top of Your Memory Foam Mattress
Covering your foam mattress can lower its temperature to more pleasant levels. This is perfect for your sleep. Memory foam is made from the artificial material. So, you can also benefit from using the covers that use natural fibres that feel good against your skin.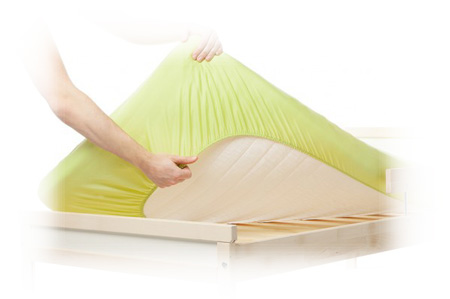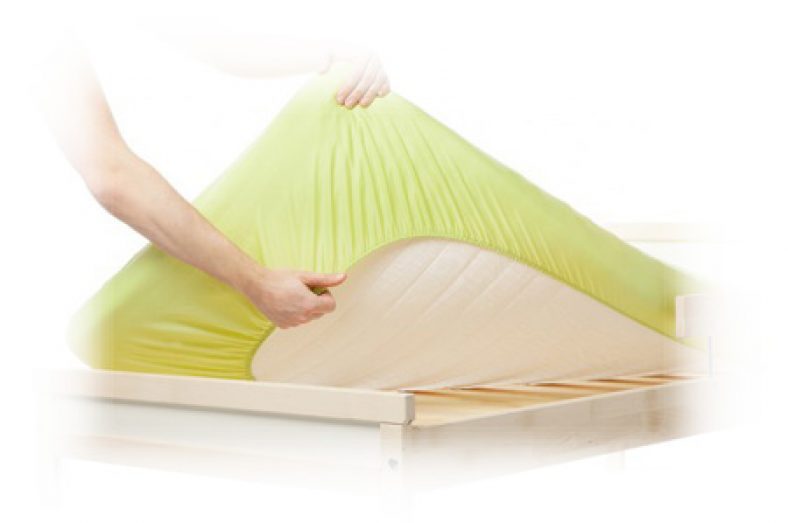 Simple mattress covers will keep odours away from your foam mattress. They will make your life easier as you can wash them more often. Not to mention how difficult it can be to remove the bad odour from the memory foam mattresses. Covers will also protect it from being stained and will keep it in pristine condition. There are covers specifically made for memory foam mattresses. These types have an increased rate of airflow. Some of them even draw moisture from the skin and distribute it evenly across the cover's surface area. This will reduce sweat and help to keep you cool during the night. Being easily removable they can be washed as many times as you like. Cleaning them is easy as they are machine washable.
Making Good Use of Memory Foam Toppers
Finally, when it comes to mattress covers we have to mention mattress toppers too. This somewhat affects the overall feel of your foam mattress. Although, when choosing the right topper thickness, you may not notice the difference. As for the material, we highly recommend that you opt for a topper made from cotton. Also, it will add a nice layer of space where air can flow freely and therefore cool you down. The amount of airflow will depend on the thickness of the topper.
We recommend choosing according to your needs. So, make sure to test out the topper before buying it. This will allow you to see if you are satisfied with how its material feels on your skin. Toppers come in plenty materials. There are cotton, gel and wool based ones available on the market.
Wool toppers are great for keeping you dry and sweat free. They protect against allergens if you are sensitive or suffering from allergies. Gel toppers, for memory foam mattresses, are great for an increased airflow. This, in turn, keeps the temperature cool and pleasant. Their composition prevents bacteria and mould from forming. Yet, just as wool-based toppers, they offer great protection against microbes too.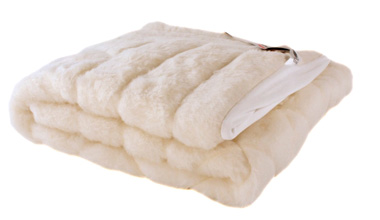 Conclusion
---
You won't go wrong with any of these solutions. Factor in what will fulfil your needs and improve your sleep quality. The best way is for you to decide which one suits you best.
Author:
Jill Thompson
I've been married for 8 years to my loving husband Mike. We have two boys that keep us busy with sports. Having kids has definitely made sleep an even more important element in our lives. Now, our sleep quality not only affects me and my husband, but our two boys. Poor sleeping habits might lead us to poor parenting decisions.
When I'm not obsessing about sleep you can find me playing tennis or golf.
I love talking about sleep and hope your sleep quality improves after stopping by our site.