Transparency Disclosure – We may receive a referral fee for products purchased through the links on our site...

Read More

.
When I was younger I would stack bricks under my mattress so that I could sleep at an angle. Fortunately, thanks to adjustable frames such as the Helix adjustable base, I no longer have to live that ineffective and let's face it, somewhat scary DIY adjustable life. The Helix Adjustable Base is made from sturdy carbon steel, providing a solid sleeping foundation, and it comes with an easy-to-use remote that allows for quick configurations.
In this review, I'll take you through the ins and outs of this adjustable base to give you a comprehensive overview of what Helix has to offer in this space. By breaking down my experience with this frame, I hope that you come away with a solid understanding if this is the right fit for you.
Helix Adjustable Base
Offers massage features, zero-gravity settings, and a 20-year limited warranty.
Watch My Video Review of the Helix Adjustable Base
Who Is the Helix Adjustable Base Best for?
The Helix Adjustable Base is excellent for those looking for an adjustable base with a simple design and easy-to-use remote control. It's not the flashiest adjustable base out there, but I think that its straightforward design will be a selling point for some.
Pros: Who Might Like the Helix Adjustable Base:
Value shoppers – This Helix base is made with sturdy carbon steel and comes in at an appealing price point. This makes it a great choice for those who want a dependable adjustable base that won't break the bank.


---

Those looking for a simple design – This is a straightforward base with an easily manageable remote.


---

Folks who want a base with an adjustable height – The six legs of the Helix can be set at four different heights. This allows users to select the bed height that works best for them.
Cons: Who Might Not Like the Helix Adjustable Base:
People who want a lot of features – If you're looking for an adjustable base that is technologically advanced or one that has advanced settings, the Helix is probably not for you.


---

Those who want a wall-hugging adjustable bed – Some adjustable frames shift so that the bed stays close to the wall when in a raised position. This one does not, though, and that could be an issue if you don't like feeling as though you're sleeping in the middle of your room.


---

Consumers looking for substantial massage settings – The massage settings on the Helix are lacking. It feels more like vibrating than massage-like.
Sleep Advisor's Testing Methodology
To bring you a detailed look at products, the Sleep Advisor crew makes it our mission to thoroughly test, evaluate and document the mattresses and other sleep accessories. By combining first-hand experience with research-based knowledge, we strive to bring our readers a detailed account of products that will help them achieve quality sleep.
Read our full product review process here.
What is the Helix Adjustable Base Made of?
Materials
The Helix adjustable base uses heavy-duty carbon steel for the frame and adjustable legs. I was happy to see that although this is a budget-friendly option, durable materials were used in its design. The platform is made from a combination of polyester and PVC mesh that should hold up the weight of the mattress and sleepers well.
Height
One of my favorite features of the Helix is that the six legs can be adjusted to four different heights ranging from 3 to 12 inches. This feature allows you to personalize the base so that your bed height can best meet your needs.
Sleeping on the Helix Adjustable Base
I tested the Helix adjustable base with one of the Helix Elite mattresses and quickly found that line of mattresses was probably not the best choice due to their multiple layers, innerspring unit, and ample height. When I adjusted the bed I could hear the coils popping, and this was fairly off-putting. Therefore, I would recommend one of Helix's all-foam mattresses if you're going to use the adjustable base.
Other than that I found that the base was a solid, budget-friendly choice. This base adjusted my head and feet easily with the remote's manual settings, as well as the three presets. I think that the head area could rise more to make it easier to read or watch TV, but I think that it could still help prevent snoring.
Additionally, the zero-gravity setting was a nice touch that provided pressure relief around my lower back. With that being said, I don't think that I would use the massage settings much because it just felt like vibrations at three different speeds.
Helix Adjustable Base Sizing Options & Pricing
| Size | Dimensions (inches) | Price (w/o discount) |
| --- | --- | --- |
| Twin XL | 38" x 80" x 14" | $899 |
| Full | 54" x 75" x 14" | $999 |
| Queen | 60" x 80" x 14" | $999 |
| King | 76" x 80" x 14" | $1,449 |
| Cali King | 72" x 84" x 14" | $1,449 |
Helix Adjustable Base
Offers massage features, zero-gravity settings, and a 20-year limited warranty.
Sleep Advisor's Performance Ratings for the Helix Adjustable Base
The Helix Adjustable Base is made from carbon steel and can support up to 750 pounds. Please remember that this includes the weight of your mattress and the total weight of all sleepers. This is a solid support system, but given how heavy this base is, I was surprised that it couldn't support closer to a half-ton.
I find that adjustable bed frames aren't as durable as stationary frames. This is mainly because the electronic components can wear down over time. However, the Helix's durability is impressive given the carbon steel used in construction, but given the overall heft of this frame, I expected a little more stability.
The assembly of this Helix base is fairly easy to do. It was quick to put together, didn't require many tools, and can most likely be done by one person. However, this base is incredibly heavy, and it is delivered in big boxes. I highly recommend that you recruit a friend or two to help you move it.
If you have to take the frame up a lot of stairs, you may even want to consider hiring professional movers.
My biggest complaint about the Helix adjustable base was how noisy it is when you make adjustments. The noise level is not overwhelming, but it is bothersome. There isn't a noise issue when simply getting in and out of bed, but the amount of noise made when adjusting is much more than I would have liked.
The Helix's wireless remote doesn't have as many features as some of the others on the market, but this was a selling point for me. I enjoyed the easy-to-navigate interface on the remote and feel that this may be beneficial for senior users or those who aren't particularly tech-savvy.
Helix offers free shipping to all 50 states in America via FedEx, earning it a 5 out of 5 score here.
I found the trial and warranty policies for this product to be a bit confusing. There is a two-year warranty on materials' defects, five-year coverage on defective parts, and 20-year limited coverage on defective components.
It seems comprehensive and is certainly more robust than some of the competitors, but that doesn't mean it is clear. Therefore, I fear that you could have some issues having claims honored. Additionally, there is no sleep trial with Helix adjustable base.
Helix Adjustable Base
Offers massage features, zero-gravity settings, and a 20-year limited warranty.
Adjustable Bed Frame Frequently Asked Questions
What is an adjustable bed frame?
An adjustable bed frame has a motor that is typically operated by a remote control that allows the head and feet to be adjusted to various angles. Many of them also have a variety of other settings like zero gravity, anti-snore, and massage.
Is an adjustable bed frame worth it?
If you are someone who experiences circulation or other medical issues, an adjustable bed frame could help alleviate some of these problems. Also, if you're keeping your partner up because of your snoring, an adjustable base may prevent your snoring by keeping the head slightly lifted to open up the airways.
Can you put a regular mattress on an adjustable bed frame?
Most all-foam, including memory foam and latex, beds are compatible with adjustable bed frames. There are also some hybrids that will work with adjustable bases. For the most part, innerspring mattresses aren't designed to be used with an adjustable frame.
How Does the Helix Adjustable Base Compare to Other Adjustable Bed Frames?
Helix Adjustable Base vs Nectar Adjustable Bed Frame
Helix Adjustable Base vs Brooklyn Bedding Adjustable Base
My Final Thoughts on the Helix Adjustable Base
The Helix adjustable base is a straightforward and solidly-built adjustable bed frame. Although I question the longevity of almost any adjustable bed due to the wear and tear on moving parts, I think that the cost-effectiveness and durability of this Helix product make it worthy of consideration, and it earned a 3.6 out of 5 for its overall score.
There are certainly adjustable bases that are more technologically advanced, but for those looking for a sturdy adjustable base with an easy-to-operate remote, I would recommend looking into the Helix adjustable base.
Helix Adjustable Base
Offers massage features, zero-gravity settings, and a 20-year limited warranty.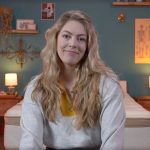 Julia is the Lead Reviewer at Sleep Advisor, specializing in testing out mattresses and sleep accessories – she's in the right line of work, because she loves to sleep.
Julia has been working in the sleep health space for nearly 4 years with brands like Roku's This Old House, Sports Illustrated, and Real Simple Magazine, and researches new products coming onto the market daily. She is based in Raleigh, North Carolina. When she's not testing out mattresses, she's going to the farmer's market (or probably taking a nap) with her senior pup, Rosita.