Transparency Disclosure – We may receive a referral fee for products purchased through the links on our site...

Read More

.
There are some important factors to keep in mind when shopping for a humidifier for your baby's nursery.
Adding moisture to the air can be extremely helpful when it comes to helping your little one battle their dreaded first cold and to keep their skin from drying out. The American Pediatric Association (APA) recommends cool-mist humidification to ease symptoms in children suffering from the common cold or flu. They also have guidelines when it comes to using it safely.
Keep reading to see our top-rated picks for the best humidifier for baby and to learn about the benefits, safety, cleaning, and more.
5 Top Rated Baby Humidifiers Reviewed
Everlasting Comfort –
Editor's Choice
6-liter tank
Lasts up to 50 hours
Quiet
Filter free
2-year replacement policy
Everlasting Comfort should live up to its name, and it's our pick for 'Editor's Choice'. This humidifier is perfect for your baby's room, but it also comes with an essential oil tray that may have you using this product in other rooms too.
The 6-liter tank is made to last an impressive 50 hours and automatically shut off when it runs out of water. Plus, the filter-free design means you won't have to constantly replace any filters on this product.
A noisy device can be distracting and make it difficult for your baby to sleep soundly. Everlasting Comfort is designed to be nearly silent so you shouldn't encounter any noise disruptions.
Why we picked it
The company includes a 2-year replacement policy with your humidifier purchase.

The LED nightlight on this product should provide additional comfort for your baby during the night, helping them to rest easily.
Polardo –
Best Whisper Quiet
Multi-functional design
4L (~1 gallon) water tank
Runs up to 24 hours
Adjustable mist settings
Quiet
Easy to clean and operate
This modern vaporizer is multi-functional with a built-in air ionization system as well as an essential oil diffuser. The 4L tank is designed to release warm or cool mist in rooms up to 485 sq.ft. and last up to 24 hours. With 12 adjustable mist settings, you should be able to tailor to your needs using the easy button controls.
A built-in water purification system filters water through active carbon, mineral, and ceramic pellets to promote the health and safety of your baby. The air ionization system is designed to purify the air in the room by producing 300 million cleansing ions per minute.
POHL + SCHMITT –
Best Shut Off
1.5L water tank
Runs up to 16 hours
Adjustable mist settings
Quiet
Easy to clean and operate
One of the potential dangers with humidification systems is the possibility of dry burns when the water tank is empty. Newer models have taken considerable caution to prevent this by offering auto shut-off features such as the one found in this Pohl + Schmitt ultrasonic unit. The 1.5L tank has an adjustable mist speed and can provide up to 16 hours of continuous mist.
The blue night-light could make this a soothing option for your little one's nursery or bedroom, along with the whisper-quiet operating system to prevent nighttime disturbance. A filter is included for convenience.
.5 gallon water tank
Runs up to 20 hours
Adjustable mist settings
Quiet
Easy to clean and operate
If you're tired of having to constantly worry about replacing filters, this filter-free unit by Vicks could be a welcomed solution. The half-gallon tank offers up to 20 hours of continuous use and is designed for smaller rooms, like nurseries and bedrooms. The tank features a wide opening to make filling and cleaning even easier.
When your little one needs quick relief, this cool mist humidification system may help ease symptoms like congestion and coughing. This humidifier also works with Vicks VapoPads, so you can add soothing menthol vapors for even greater comfort.
GENIANI –
Best Essential Oil
4L (~1 gallon) water tank
Runs up to 18 hours
Adjustable mist settings
Quiet
Oil diffuser feature
Easy to clean and operate
This 2-in-1 system allows you to humidify and diffuse essential oils at the same time. The built-in intelligent sensor is designed to allow for automatic monitoring and adjustment of humidity levels, or you can choose to manually adjust the moisture settings.
The removable lid should make it easy to clean by simply wiping down with a cloth. The unit also has a top-fill design and transparent water gauge so you can estimate how much time is left to the next refill.
The LED night-light feature and ultra-quiet technology should help your little one ease off to sleep. This humidifier is designed to work effectively in rooms up to 220 square feet.
Baby Humidifier Buyer's Guide
Loving parents will do just about anything to help their sick child feel better—including running to the drugstore at midnight. Unfortunately, most over-the-counter products aren't intended for babies and young children. A humidifier is one of the few measures you can take to help ease your child's symptoms of a cold or flu.
Do You Need a Child Humidifier?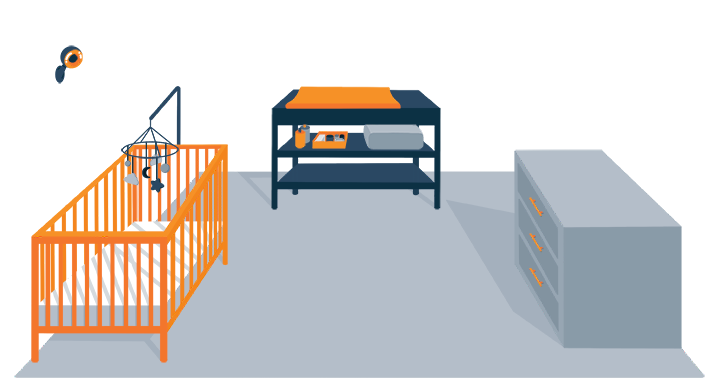 When new parents are carefully selecting which items to put on their baby registry, cribs, changing tables, and rocking chairs commonly top the list. Not many people think about needing a humidifier to moisturize the air until their tiny bundle of joy shows the first sign of illness or dry skin. Beyond preventing and treating these conditions, adding humidification can have lots of other positive benefits.
For the first 4-6 months of life, newborns are obligate nasal breathers, which means they can only breathe through their noses. Even the slightest bit of congestion can make it difficult to breathe, feed, and sleep. Pediatricians often recommend cool-mist humidification as a safe, natural way to relieve congestion and improve breathing in babies and young children.
Beyond congestion, increasing humidity may also help with dry, itchy skin, dry hair, nose bleeds, chapped lips, and sore throats that are due to dryness. Eczema is a common condition that many infants face, but having ample moisture in the air could help by preventing the skin from becoming dry and cracked.
Research from the Centers for Disease Control and Prevention has discovered that relative humidity greater than 40 percent may help to prevent the movement of germs, including the flu virus.
Some families feel that having one bedroom vaporizer is enough while others opt to have additional units for areas where their little one will be spending time throughout the day. Testing the humidity levels in your home is one way to determine whether you need to invest in more than one machine. It is also wise to look at the coverage area that each unit is designed for so you know if it will be a good fit for your space.
How Does Moisture Help?
Dry air can make breathing more difficult and increase the spread of germs. Moisture may provide relief from the effects of dryness and congestion.
Cool vs Warm Mist
Both cool and warm mist can be beneficial for breathing and adding moisture to the air. However, the APA only recommends cool-mist humidification for babies because of the risk spills and accidental burns. To keep your little one safe, it's best to look for cool mist units only.
Where to Place a Nursery Humidifier
A common misconception is that the mist should be directed at your child's face. The purpose is to increase the humidity of the room, so having the unit in an area where it can be evenly dispersed is ideal. That being said, you also want to place it in close enough proximity to your baby to have maximum effect.
It's important to look for a flat, stable surface that is elevated above the ground. A nightstand or dresser would be ideal choices, but always place a towel underneath so you don't ruin the furniture.
You also want to be careful that condensation doesn't develop on the furniture or ceiling. This can lead to the growth of mold or mildew, both of which are harmful to your baby.
For safety, the humidifier and cord should be far out of reach of your little one.
Humidity Levels Significance
The U.S. Environmental Protection Agency and the U.S. Consumer Product Safety Commission recommend relative humidity levels between 30-50 percent. Low air humidity can increase the spread of viruses as well as make symptoms of allergies and asthma worse. On the other hand, humidity levels that are too high can promote the growth and of mold, mildew, fungi, bacteria, and viruses and potentially cause damage to the home.
Baby Humidifier Cleaning and Care
Regular cleaning according to the manufacturer's instructions is extremely important to prevent the growth of unwanted microorganisms. Each unit will differ in regard to how and when to clean.
Kids' Humidifiers Maintenance
Regular maintenance can feel like a hassle, but it goes a long way in prolonging the life of your machine and preventing the growth of bacteria and mold. Here are some additional maintenance tips to keep in mind:
Instructions: Every unit will come with its own set of instructions, so be sure to read through these thoroughly and follow all guidelines.


---

Water choice: Tap water and water that is hard can leave mineral deposits and promote bacterial growth. The best options are filtered water or distilled water.


---

Refilling: After each use, empty the remaining water (if any), dry the unit, and refill with fresh, clean water.


---

Deep cleaning: It's important to deep clean the unit at least once a week if you are using it regularly. This can be done by using a 10 percent vinegar or 3 percent hydrogen peroxide solution mixed with water to clean the tank and unit.


---

Filters: If your machine comes with a filter, it's important to change it regularly according to the manufacturer's instructions.


---

Storage: If you plan to take a break from using your humidifier, be sure to deep clean and thoroughly dry all parts first. It's a good idea to clean it again before using if it's been stored for a while.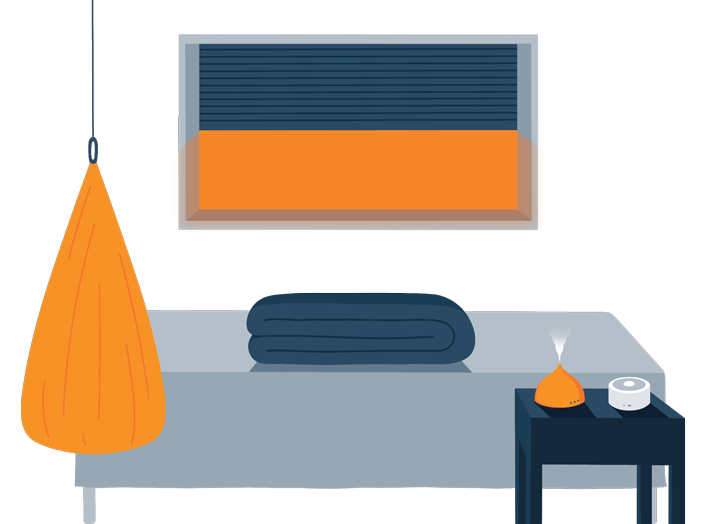 Some models have built-in features to prevent the growth of bacteria and mold. It's still a good idea to regularly clean the unit for your baby's health and safety. Each machine will have recommendations for cleaning frequency—some models require cleaning and maintenance every 2-3 days while others say weekly.
Frequent cleaning may be a lot of work if you have a new baby, but it goes a long way in keeping your little one healthy.
Problems Related to Dirty Air Moisturizers
The water in the unit is being dispersed into the air that your little one breathes, so if the air is full of harmful microorganisms, such as bacteria and mold, this can cause serious illness and infection. That's why it's important to regularly clean and maintain your humidifier, including changing the filters frequently.
Children's Humidifiers Key Considerations
Like many other products, humidifiers have come a long way in the various features and technology that they offer. It's a good idea to be aware of these as you're shopping.
Health Benefits
Increasing humidification can have many health benefits for your little one. Pediatricians often recommend using humidifiers to help relieve symptoms of congestion and difficulty breathing in children as well as to improve skin conditions like eczema. Research has also found that having optimal humidity may decrease the spread of germs.
Sound
If you plan on using this in your little one's nursery, the sound will be important. Thankfully, many units use "whisper quiet" technology to prevent disturbance at night.
Coverage
Every machine will have a recommended coverage area, so it's a good idea to know the size of the room you plan on using the machine in.
Safety
Nursery safety is extremely important, so there are a couple of factors to keep in mind. The humidifier and all cords should be out of reach of your little one. Only cool mist is recommended by the APA for use with babies and young children to prevent the risk of burns.
Ease of Cleaning
Life with a baby is busy, so be sure to choose a product that is low maintenance and easy to clean.
Auto-Shutoff
Auto-shutoff ensures that the unit will automatically turn off when the tank runs out of water and/or if the machine accidentally tips over.
Lights and Sounds
Some models have built-in night lights or different colored lights that can be soothing to little ones. Others may play lullabies or white noise.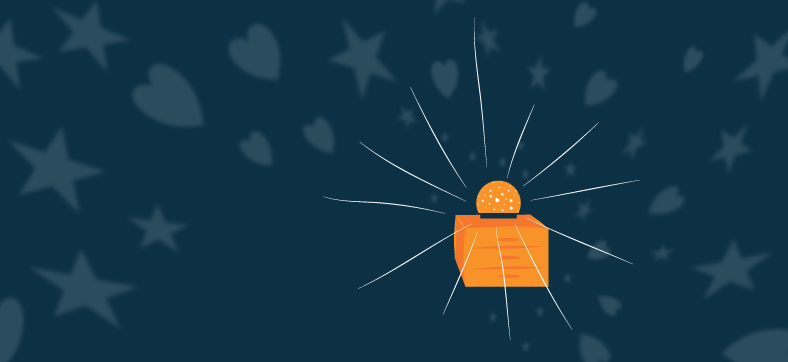 Flow Direction
Being able to move the nozzle in the direction of your baby's crib can be a plus when they are experiencing congestion and you want to get them quick relief.
Running Expenses
Like every other electrical product, running the unit will use some energy. Compared to large appliances, the cost to run a humidifier should be very low.
Baby Humidifiers Price Differences
Prices can vary from around 10 dollars for lower quality units up to hundreds for whole-house humidifiers. Keep in mind that going for the cheapest option could mean missing out on some features that are important for your baby's health and safety.
Before investing in any product, it's a good idea to read the customer reviews to hear what other people's experience has been.
Knowing which features are important to you can also help gauge how much you want to spend. If you want built-in safety features like auto-shutoff, then this may cost slightly more. Units that cover large areas and have LED displays, night-lights, and water/air purification will also be more expensive than basic models.
Kid-friendly designs are often slightly more expensive than generic products. They may also have additional features, like playing lullabies or white noise.
Two-in-one machines may have the ability to diffuse essential oils. This can cut down on the number of items you have to purchase, saving you money.
While it is an initial expense, investing in a humidifier for your baby's nursery has numerous short and long term benefits. With proper care and maintenance, it should last without needing to be replaced for a long time.
Humidifier for Infant and Aromatherapy
Using essential oils can be very helpful when you want to help your little one relax or target a specific benefit. Some newer models have built-in aromatherapy features that allow you to diffuse essential oils while humidifying the room. It's important to verify this feature before using essential oils in your machine, as they could cause damage if they aren't compatible.
Before using aromatherapy with your infant, always speak to your pediatrician. Not all essential oils are safe for use with babies, and using too much can be harmful. Aromatherapists are also trained in which oils are safe and how much to use, so consulting a professional before using can be helpful.
Also, keep safety in mind. Essential oils should always be kept out of reach of your little one. It's best to store them in a medicine cabinet or somewhere your children won't be able to reach as they start crawling and moving around.
Baby Safe Essential Oils
According to Tyler Hagan, a Certified Aromatherapist, essential oils can safely be used with babies as long as you follow some proper guidelines. Diffusion is considered the safest way to use essential oils, and he recommends diffusing for 30-60 minutes a few times a day as needed.
Some of the best options for babies are:
Roman Chamomile: Calming and helps ease the body into a restful sleep.


---

Lavender: Promotes peaceful sleep and soothes the skin.


---

Cypress: Supports a healthy respiratory system.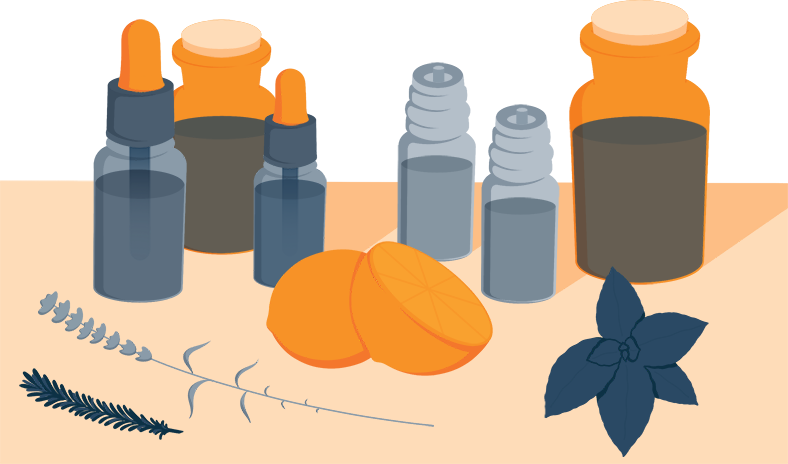 Infants' Humidifiers FAQ
What are other types of humidifiers?
Central: Built into the air conditioner to humidify the entire house.


---

Impeller or Ultrasonic: Uses a rotating disk to dispel cool mist.


---

Evaporator: Mist is blown through a filter or belt by a fan.
Conclusion
When it comes to your baby's health and wellness, safety is key—but knowing which advice to trust can be confusing. Cool-mist humidifiers are recommended by the APA as a safe and natural alternative to potentially harmful over-the-counter medications and remedies.
Not only can they moisten the air, making it easier for your baby to breathe, but they also can help to prevent viruses from spreading in the first place. This easy-to-use and low-cost item is a must-have for every nursery! Remember to keep it out of baby's reach and to clean frequently according to the manufacturer's directions.