Are you looking for a continuous positive airway pressure (CPAP) mask, but feeling confused about which type you should choose? Finding the right mask is just as important as picking the right CPAP machine, and could make all the difference in your treatment experience.
Check out our buyer's guide to see our list of the best-rated CPAP masks and learn all about the different types available.
4 Top-Rated CPAP Mask Reviews
Respironics ComfortFusion –
Editor's Choice
HIGHLIGHTS:
Nasal CPAP
Easy fit
Replaceable cushion
Comfortable seal
Adjustable
Soft, pliable cushioning
The ComfortFusion Nasal CPAP by Respironics is designed with users in mind and offers comfort and value. This product comes with some great features that most users should appreciate like an easy fit, replaceable cushion, and reliable seal. Respironics has included the new FitPack with both a small and medium cushion so you can find the size that works best for you.
The soft nasal cushion provides a stable and comfortable seal around the nose, supported by an adjustable forehead arm and faceplate. StabilitySelector® is a premium soft forehead arm that adjusts up and down to create the optimal cushion angle and a stable seal. This allows for low strapping pressure on the included Fusion Headgear™ for a gentle but effective therapy.
Unlike many other choices, this comfortable option has soft and pliable cushioning so forehead soreness likely won't be an issue. With many adjustable features and the additional cushion, customizing the ComfortFusion to your individual needs should be easy.
This latex and DEPH appliance comes with a 90-day manufacturer's warranty against defects. If you have any problems, Respironics will repair or replace your product free of charge.
Respironics Fit Life –
Best Total Face
HIGHLIGHTS:
Total face design
Comfortable seal
Minimizes eye irritation
Multiple size headgear
Quick, easy adjustment
Leak-proof
The FitLife Total Face CPAP is another product made by Respironics and offers many great features in a full face design. This model provides a comfortable seal around the less pressure-sensitive areas on the face, extending to the top of the forehead and the middle of the chin. This large surface area allows for equalized pressure flow, minimizing eye irritation.
The FitLife comes with advanced headgear, available in small and large sizes for a comfortable fit. EZ Peel tabs are included for quick and easy adjustment or removal of the headgear. Small snap clips are designed to make re-application simple without the need for refitting.
The built-in soft silicone cushion around the perimeter means there are fewer parts to worry about and replace. This integrated cushion is designed to provide an even fit for maximum comfort and ease. The entrainment valve will instantly trigger a switch to room air if the pressure ever drops.
Leaks shouldn't be a problem with this FitLife mask, thanks to the built-in diffusion ports that also deflect air away from your bedmate and minimize noise. This full-face design is especially helpful for anyone with facial irregularities, dentures, nasal bridge breakdown, or facial hair.
The Hybrid –
Best Unique Design
HIGHLIGHTS:
Universal design
Nasal pillows and headgear included
Eliminates pressure points
Clear field of vision
Adjustable
Prevents air leaks
The Hybrid is a full face piece with nasal pillows and headgear, offering a unique fusion of technologies. This universal interface can be used as a nasal device, an oral device, or a combination of both. This complete system has all of the parts necessary for sizing, eliminating the need to go through multiple products to find the right fit.
The Hybrid is designed to promote comfort and adherence to treatment by combining innovative features with advanced technology. This unique design aims to eliminate pressure points on the bridge of the nose and forehead and allows for a clear field of vision. The Hybrid can be used while wearing glasses, reading, or watching television without any visual disturbance.
The premium adjustable headgear and chin strap help to ensure optimal performance while maintaining comfort. The ultra-quiet performance should make it easy for you and bed partners to sleep soundly. This latex product makes minimal contact with the face and is designed to prevent air leakage around the eyes.
The Hybrid is ideal for mouth breathers and those requiring greater pressure. A 90-day warranty is included for extra peace of mind.
Philips Pediatric Mask –
Best for Kids
HIGHLIGHTS:
Kid-friendly design
Multiple cushion sizes
Forehead-free design
Click-fit headgear
Leak-correction dial
The Philips Respironics Wisp Pediatric Nasal Mask is a top selection for children. This kid-friendly design features a giraffe pattern that is fun and appealing. Children can play dress-up with their giraffe, falling asleep comfortably thanks to the secure fit.
The Respironics Wisp comes with multiple cushions in small, medium, and large to suit a wide range of sizes. This small and lightweight design easily attaches to the face using the comfortable headgear for optimal performance and a snug fit.
Thanks to this forehead-free design, kids can continue to play or watch television without worrying about not being able to see. The click-fit headgear has adjustable features for quick and easy fitting when little ones are eager to move. With minimal contact with the face, children may tolerate this nasal pillow cushion better than other total face products.
Infants and children should be able to comfortably wear the Respironics throughout daily activities thanks to the clear field of vision. The leak-correction dial means that parents can make adjustments without having to remove the CPAP or wake a sleeping child. This parent and child-friendly design is a top-rated product by many families.
Important Information About Sleep Apnea Masks
What Is a CPAP?
CPAP stands for "continuous positive airway pressure" and is a type of therapy that is commonly used to treat obstructive sleep apnea (OSA). The CPAP machine is a box that is usually small enough to sit on a dresser or nightstand beside the bed. Many have built-in or attachable humidifiers to moisten the air and filters to remove unwanted contaminants.
Pressurized air is delivered through a flexible tube that is attached to a nasal or oral mask. The specific settings are determined by a physician or other trained clinician during a sleep study and require a prescription.
How Does It Work?
The CPAP machine has a small generator and fan that pulls air from the room, filtering and sometimes adding humidification. The generator pressurizes the air based on the prescribed settings. The air is pushed through a long tube that attaches to a facial piece.
OSA is a condition that causes multiple periods of apnea during the night when the airway is blocked and individuals periodically stop breathing. Snoring and pauses in breathing overnight are two of the hallmark signs. The forced air pressure from the CPAP machine helps to maintain an open airway, preventing episodes of apnea during sleep.
Types Of CPAP Masks
CPAP masks come in a variety of styles but generally fall into the following three categories: full face, nasal, and nasal pillow. Full face designs extend from the forehead to the chin, covering the nose and mouth. Nasal pillows concentrate airflow through the nostrils and nasal masks direct air to the base of the nose.
Full Face
If you require higher pressure settings or breathe through your mouth, a full face design may be recommended. These are usually larger than nasal options, and cover the entire face including the mouth and nose. Having a larger surface area means that greater pressure can be delivered without irritating the eyes or airways.
Full face frames extend around the perimeter of the face, which is a less sensitive area for many people. Many claustrophobic individuals actually prefer full face masks because they only touch the outside of the face and make no direct contact with the airways.
Nasal Mask
Nasal frames sit on the face around the nose and are held in place by headgear (stretchy straps that go around the head). These designs come in several shapes and sizes.
Nasal Pillow:
A nasal pillow has a small cushion that creates a seal at the base of the nostrils. This is one of the least invasive frames available, making it a popular choice. There is very little contact with the face and no obstruction of view, so you can continue to enjoy activities like reading or watching TV before bed.Tossing and turning shouldn't be an issue since this design creates a tight seal and isn't prone to leaks. Nasal pillows are a good option for nose breathers and anyone with facial hair that prevents other types of masks from staying in place.

---

Nasal Prong:
Nasal prongs are similar to nasal pillows, but they rest deeper inside the nostrils and inflate to create a tight seal. They are a lightweight and nonrestrictive option for active sleepers. Headgear is worn around the crown of the head and forehead to keep the prongs in place.Nasal prongs are generally used alongside heated humidification to prevent irritation and dryness in the nostrils. Since air is delivered through smaller prongs, higher pressure settings are not usually recommended. Nasal prongs are commonly used for infants.

---

Nasal Cradle:
A Nasal Cradle is a curved cushion that sits just underneath the base of the nose, providing a comfortable and discreet seal. Unlike other types, this nasal frame doesn't have to be inserted into the nose. Most models have headgear that sits on top of the head, giving the user the freedom to sleep in any position.This minimalist design leaves the majority of the face and nose clear, so there is very little restriction of movement and activities. Nasal cradles offer a gentle, non-intrusive way to receive CPAP therapy.
Parts of A CPAP Mask
Headgear
Nasal and full-face frames are held in place by stretchy traps known as 'headgear'. Straps may be fabric-based with elastic inside or silicone. Masks may have a single strap that wraps around the back of the head or multiple straps that join together at the crown.
The straps are also how you can adjust the fit to create a comfortable but effective seal. Most have buckles, clips, or hook-and-loop closures so you can quickly and easily put the mask on/off.
Mask Frame
The frame is the main component of the mask and is what makes direct contact with the nose or face. This is where the air is delivered to and is held in place by headgear. Most frames have cushioning that is built-in or can be attached to improve comfort.
Mask Cushion
In order to prevent leaks, the frame needs to create a tight seal over the face or nose. This can lead to irritation or pressure sores where the frame and skin make contact. The cushion helps to minimize pressure and increase comfort by creating a soft barrier.
Tubing/Hose
The tubing is what connects the main CPAP box to the frame. Standard tubing is usually 6-feet long to allow enough room for movement during sleep. Longer hoses can be purchased separately and may have extra features like copper for heating.
Key Factors to Consider Before Buying
Price
Your budget may be an important factor when you are purchasing a mask. Most options range in price from $60 up to $150, with full face frames being the most expensive. Some models come with extra cushions in various sizes or for replacement, adding extra value.
Size, Compatibility, and Comfort
CPAP masks come in various sizes to fit the varying face structures and shapes. Some models come with multiple cushion sizes, giving users ample flexibility to find the right fit. Many companies now offer specialty options designed in smaller frames for females or children.
Comfort is very important when it comes to choosing a frame and could determine how likely you are to stick with your therapy. Some models have added features to enhance comfort like extra padding and softer materials. Facial hair, dentures, and eyeglasses are all factors that may influence which option works best for you.
Weight of Mask
CPAP masks are generally all very lightweight, but full face frames tend to be the heaviest. Headgear that is made of silicone may add extra weight versus fabric straps.
Replaceable Cushions
Many frames feature detachable cushions that can easily be swapped out for different sizes or replaced over time. Most cushions should be replaced every few months or when they start to show signs of wear and tear.
Construction Materials
The majority of CPAP frames on the market today are latex-free and made from silicone-based materials. Many models have removable cushions that are made from cloth, gel, or foam. The straps may also be silicone-based or made from a stretchy fabric material with elastic inside.
Pressure Settings
The pressure settings are determined by your physician and are generally included in the prescription. Higher pressure settings can cause irritation to the nose, so full-face designs are often recommended. Nasal frames work well with low to moderate pressure settings, although some have been specifically designed to work well at higher settings too.
Stuffy Nose or Nasal Congestion
If you frequently experience a stuffy nose or nasal congestion, CPAP therapy that is delivered through a nasal frame may not be the best option. In order to be effective, nasal frames require clear passages. Full face frames deliver air through both the mouth and nose and are a good option if nasal passages are blocked or congested.
Warranty
Most frames come with a limited manufacturer's warranty that will replace or repair any defective parts free of charge. These warranties are generally 90 days long, although some companies may offer extended warranties up to 2 years. The headgear may be included or in some cases has its own separate warranty.
Maintenance
The mask should be cleaned by hand daily using a mild pure soap (avoid using harsh soaps, chlorine bleach, antibacterial or alcohol-based solutions). The mask and headgear should also be hand-washed once a week using the same approach. Removing make-up at night and placing the mask on a clean face will help to improve longevity.
Frequently Asked Questions about CPAP Masks
How long does it take to get used to it?
If you are brand new to CPAP therapy, it may take some time to adjust. The adjustment period will be different for everyone, but having a proper fitting mask is the most important element in improving comfort. Trying out several styles to see what feels best can be helpful.
Try setting small goals, like wearing your CPAP for just a few minutes while reading or watching television before bed. Gradually build on this time until you reach your goal. It also helps to focus on the benefits of therapy, like increased energy during the day.
What are the side effects of using one?
Some of the most common side effects to be aware of are pressure sores, skin and eye irritation, and dry nose or mouth. Using humidified air and ensuring a proper fit are the best ways to prevent these complications. If needed, saline drops can also help to alleviate dryness in the eyes and nose.
During the adjustment period, it may be more difficult to fall and stay asleep. Over time, sleep should improve as you continue to use CPAP therapy and you may even find you wake feeling more rested and energetic than before.
Conclusion
One of the most challenging aspects of CPAP therapy is compliance. Learning to sleep with something strapped to your face can be a frustrating experience. That's why finding the right mask can make all the difference in keeping you comfortable and more likely to continue with CPAP therapy.
There is no one "perfect" mask for everyone and what works for someone else may not work for you. Thankfully, there are many styles and options to choose from with added features to enhance your comfort. Navigating the world of CPAP masks can be confusing, but with a little time and patience, you should find the right one for you.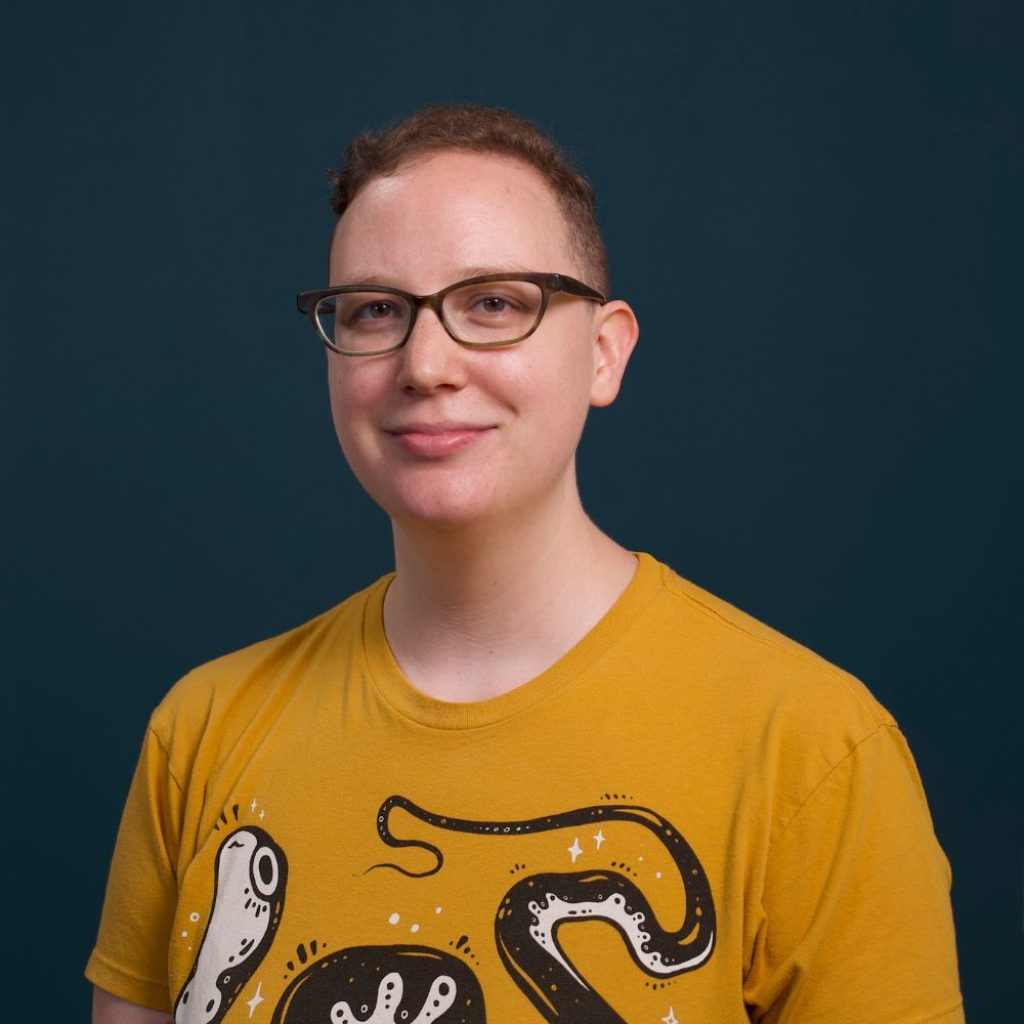 Melanie Kassel
Performance Editor
About Author
As Sleep Advisor's Performance Editor, Melanie writes and edits content throughout the site to ensure it's accurate, engaging, and up-to-date.
More Reading: