Transparency Disclosure – We may receive a referral fee for products purchased through the links on our site...

Read More

.
Disclaimer - Nothing on this website is intended to be a substitute for professional medical advice, diagnosis, or treatment...

Read More Here

.
Bed wetting can be upsetting for children and a downright nuisance for adults whether they're cleaning up the mess, or struggling themselves with continence issues.
Incontinence pads and pull-ups can get old quickly, not to mention how frustrating the rashes may become.
The good news is that there is another option: moisture detecting sensors to alert you or your child when it's time to go to the bathroom.
When it's become enough of an issue to warrant one of the best bedwetting alarms, we're here to show you our top picks tell you what you need to know.
8 Top-rated Bedwetting Alarm Reviews
TheraPee –
Exceptional Value
Minimally invasive
Moisture detecting pad
Doesn't require attaching to clothing
Interactive online training program included
Safer design
Complete with a punny name, this company aims to make nighttime incontinence a thing of the past. While it may not be the least expensive bedwetting alarm, it is one of the least invasive options that we've seen. Designed by Dr. Sagie, this alarm uses a moisture detecting pad rather than a sensor clipped to the clothing or underwear so you or your child should be able to move around close to the mat.
TheraPee isn't just an alarm, however. It comes with an interactive online training program designed by Dr. Sagie. It consists of cognitive-behavioral therapy, exercises, and other techniques to reduce the bedwetting itself. The entire treatment takes a few months to complete but brags a high success rate among users.
With no transmitters or attachments to the sleeper, this should be one of the safer options on the market.
Dry Easy –
Good Sound Range
Budget-friendly
Clip-on sensor
Adjustable volume
Plays 6 different sounds
Have you ever gotten so used to your alarm clock that the sound becomes incorporated into your dreams rather than waking you up? Even if you haven't, you've probably had a roommate who did and you had to deal with the sound of their alarm for what felt like forever before turning it off yourself. This same thing could happen to your child, and when it comes to a bedwetting alarm, the whole point is to wake up fast.
The budget-friendly Dry Easy alarm can help keep your child from getting used to a particular alarm sound, and you could even set it to a random mode that plays 1 of 6 different sounds. If your child sleeps down the hall, the clip-on sensor should still be able to wake both you and your child when you set it to a high volume.
Chummie Premium –
Best Hypo-Allergenic
Child-friendly design
Uses flashing lights and sounds
Clip-on sensor
Highly sensitive
Low irritation
This child-friendly product has a cute face on the monitor that includes flashing lights and sounds to wake the user. Another clip-on sensor, this product is attached to the shirt or an armband and then to the outside of the child's briefs. According to reviewers, this alarm tends to be super-sensitive, waking the child after the smallest amount of moisture.
Because this sensor is placed on the outside of the underwear, there is less of a chance of irritation from skin contact, so if your child has ultra-sensitive skin, this should be a good option. While in some cases the training takes up to twelve weeks, many reviewers saw results after the first few weeks. It may take time for your child to change their habits. While you might have to be patient, you should expect this product to help these changes last.
Budget friendly
Clip-on monitor
Sticker chart included
Vibrating design
This budget-friendly device is a clip-on monitor that attaches to the shirt and the underwear. As it comes with a sticker chart, it could help incentivize your child to get up and use the restroom for drier nights.
While your child gets used to the new sensor, there may be some bedwetting. Some reviewers beat this issue by layering underwear, then the sensor, and then a pull-up to catch any leakage. As the bedwetting stops, the child could progress to no pull-ups, and eventually no sensor.
For easily frightened children, a loud alarm could cause them to wet the bed quicker. Luckily, Wet-Stop has a solution. When it detects moisture, the monitor attached to the shirt begins to vibrate, gently waking the child to remind them to use the restroom.
Malem Ultimate –
Best for Deep Sleepers
Designed for deep sleepers
Strong vibration and loud alarm
Research-based
Some children are harder to wake than others. When time is of the essence, you may want an alarm that penetrates even the deepest dreams. If your child is in this category, the Malem Ultimate may be the product you need. With strong vibration and a loud alarm, this sensor should have no trouble waking both the sleeper and the parents on time to use the restroom.
When it comes to your child's safety and development, most parents look for a brand they can trust. As Malem has been in various clinical studies on bedwetting and has been featured on the news, parents shouldn't need to worry about safety concerns so long as they follow the instructions. Keep in mind that these sensors are not practical for children of all ages, especially because of the length of the cords.
Chummie Elite –
Best for Comfort
Five sound options
Clip-on sensor
Blinking lights
Lightweight and discreet
Budget friendly
This budget version of the Chummie Premium is just as acclaimed with a few feature changes. With one volume option and five sound choices, this clip-on sensor may be just as effective at waking your child but for less money. It even comes in a variety of colors to match your child's style.
This sensor has blinking lights on the alarm to help wake your child if the sound isn't enough. With its sleek design, it shouldn't get in the way of your child's natural movement during sleep. The silicone sensor that's taped to the underwear is soft and flexible and shouldn't poke your child at night, only waking them when they need to pee.
Reviewers love that this sensor is lightweight and discreet but still loud enough to wake parents and children. For best results, you'll probably want to clip the alarm to the shoulder to keep it from being muffled by the covers.
DryBuddyFLEX 3 –
Best Luxury
Wireless
Remote
Magnetic sensor
Optional vibrating bed shaker
Reasonably priced
This luxury choice is wireless, has a 200 ft range, and even comes with a remote. This option is great for adults and children who sleep far away from their parents but still need assistance getting to the toilet. Because the alarm doesn't need to be worn, sleeping should be much less interrupted and much more comfortable for the user.
With this product, users should be able to attach the magnetic sensor to any pair of cotton underwear without needing to use tape. According to the reviewers, this could be a great option for children with disabilities as the sensor isn't intrusive. For those who are more difficult to wake, you could attach the optional bed shaker that should vibrate the whole bed to wake deep sleepers.
Though this product is a luxury brand, this reasonably-priced option isn't significantly more expensive than other brands.
Mojoe –
Best for Kids and Adults
Rechargeable design
Soft and discreet armband
Easy to use
Includes sticker chart
Suitable for children and adults
This rechargeable enuresis alarm was designed to work well for both children and adults. With a soft armband and a discreet white sensor and cord, this product shouldn't have you feeling like a kid. Even better, this alarm doesn't require tape. Instead, it uses a clamp to keep it in place through the night.
One of the reviewer's favorite features is that this product doesn't require batteries, just charging. With an easy toggle switch from sound to vibration and an off switch, the options should be easy to navigate for most users. If you are planning to use this product for a child, it even comes with a sticker chart to help incentivize improvement.
Reviewers love the quick detection of this alarm, claiming it wakes their child before their pajamas are wet, quickly eliminating the need for sheet and blanket changes.
Bedwetting Alarm Buyer's Guide
Choosing to use a bedwetting alarm to combat incontinence is a big decision, and with so many price points and models to choose from, it's not always a straightforward process. Some families have children that share rooms and a loud alarm could wake both children or a sleeping baby. In other situations, a child may be deaf or afraid of loud noises.
That's why we've looked into all the details to make you aware of the most important considerations. The cause of bedwetting isn't the same for everyone, and some products work best for different purposes.
No matter how great a product is, there is no guarantee it will work for every situation. That's why from comfort to sound options, we'll help you know which elements to consider to lead you in the right direction for your needs.
How Does a Bedwetting Alarm Work at Nighttime?
While every alarm is different, most work with a small sensor detecting the smallest amount of moisture to wake the sleeper before they soak through their clothes or sheets. The idea with most training alarms is to get the children to wake up on their own when they are about to wet the bed so they could eventually stop wearing the monitor and train their bodies to recognize the need to use the restroom.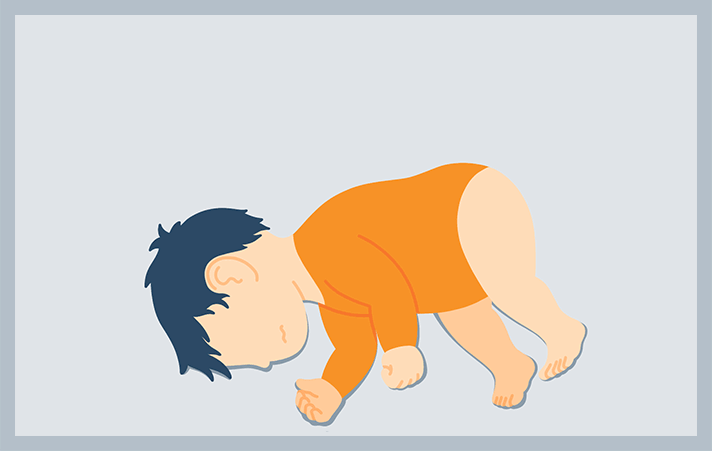 Types
There are three main models of bedwetting alarms. To make sure you get the right one for your needs, we'll help you understand the differences.
These could be clip-on sensors, underwear with sensors attached, or magnetic. They are usually attached to the outside part of the underwear to detect moisture quickly.
These are usually luxury options with a higher price point. The sensor is placed on the underwear or pad and a separate alarm sounds when moisture is detected, which should reduce the discomfort of wires.
In these products, the sleeper lays on a sleeping pad that detects moisture. These are attached to an alarm but often take longer to sound as they don't detect urine at the source.
Important Features to Consider for Sleeping Dry
Sleeping dry is the goal, but it will probably take a lot of hard work. To make the process easier, we recommend considering the following features.
Type of Sensor
While the pad sensors may not alert as quickly as an underwear sensor, not everyone can sleep wrapped in wires, which small children may pull off. Others might opt for a wireless choice to eliminate both issues. Before buying, it's important to figure out which one you prefer.
Budget
These monitors range from twenty to a few hundred dollars. With the high utility cost that comes with washing bedding every night, a bedwetting alarm may save you money in the long run, but you should only be using it for a few weeks or months in most cases.
Sounds and Volume
If you or your child is prone to seizures, sensitive to loud noises, or frightens easily, you should look into options with volume and sound options. As some models have flashing lights, you'll want an easily programmable option to suit your needs.
Vibrations
For those who are uncomfortable being awoken by loud noises or who get used to hearing the same sounds over and over, vibrating monitors could be a great option.
Lights
As an added alert feature, in some models, bright flashing lights could help to awaken a deep sleeper. These lights are usually accompanied by vibrations or noise.
Clips and Sensors
Most alarms try to detect moisture at the source by placing a sensor on the outside of the underwear. These sensors may be attached by cords to a monitor that vibrates or sound to wake the sleeper, or they may be wireless.
Batteries
Many alarms are battery-powered, and because the bedwetting alarms aren't meant to be used long term in most cases, this shouldn't be an issue for most. However, if the battery were to die in the night, your child could have an unexpected relapse in their progress.
Product Weight
These products range from barely there, to pulling on your shirt from the weight of a monitor. For sensitive sleepers, going wireless may be the best option.
Durability and Longevity
As these alarms are meant to be used for a few months at best before the user begins to wake on their own, you may not be concerned about durability. However, we recommend choosing products that are easy to clean, this way you may reuse them with your other children.
Trial and Warranty
Some products come with a limited trial or warranty, so if the product doesn't work for your child or it doesn't function the way it is meant to, you may be able to return it for a refund. Before a big purchase, it's always a good idea to check the return policy.
Care and Maintenance
While it may not be the most fun job in the world, cleaning a small sensor probably beats doing entire loads of laundry in the middle of the night. However, to make your life easier, you may want to consider a silicone covered sensor with all exposed edges. This way, you won't have to worry about bacteria in the cracks and crevices.
Enuresis/Bedwetting Causes for Adults and Children
Bedwetting alarms aren't just for kids, and in many cases, they aren't due to behavioral issues. However, that doesn't mean they aren't treatable. We'll list a few problems an alarm could help with below.
Bladder Size
Some just have a smaller bladder than others, and when the bladder gets full, there may not be enough time to make it to the restroom.
Nerve Issues
Some diseases may affect the nerves around the bladder and therefore can influence motor control or the ability to tell when you need to pee.
Hormone Imbalance
Our bodies make an antidiuretic hormone that helps us "hold it" throughout the night. When these hormones are imbalanced you may experience enuresis.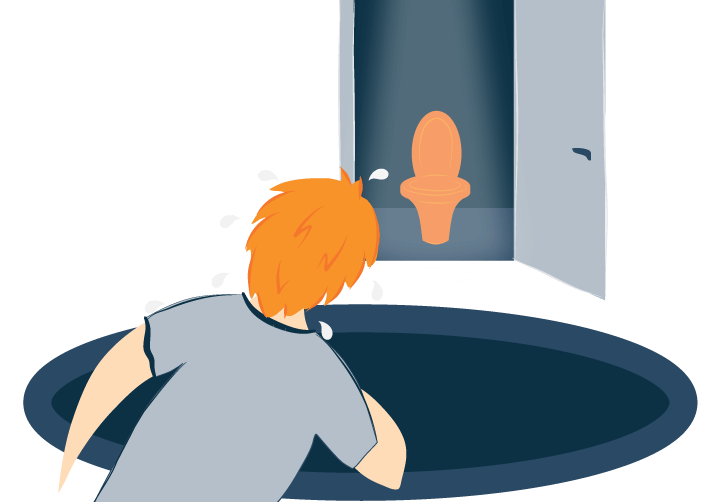 UTI
Having a Urinary Tract Infection may make it difficult to control your bladder. The good news is that this may be treated with antibiotics easily.
Constipation
If the bedwetting began suddenly and you or your child is dehydrated, it could be because of constipation. You may consider stool softeners or talk to your doctor for help.
Serious Health Conditions
Sometimes the causes aren't so simple, and you may need to consult your doctor before writing off the issues as normal childhood behavior.
When the bed wetting is accompanied by extreme thirst, fatigue, or weight loss, it's time to call the doctor immediately to make sure diabetes isn't the cause.
Some types of cancer could cause enuresis, but before falling into a WebMD rabbit hole, we'd recommend consulting your doctor and taking the other symptoms into account.
Enuresis is a common symptom of kidney disease, so if you have a family history of it, or have been diagnosed yourself, you may want to talk to your doctor about treatment options.
Because the brain is working so hard to take in oxygen, those with sleep apnea may experience temporary loss of control over their bladders. The good news is, once you receive treatment and breathe easily, these symptoms usually resolve quickly.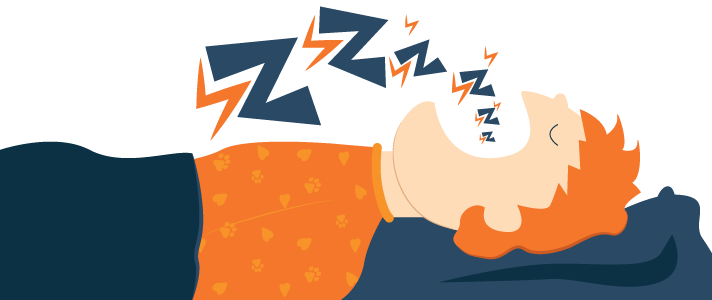 Potential Predictors for Enuresis
Some conditions are good predictors of potential enuresis. In some cases, you may be able to get treatment or prepare yourself before it begins to get a head start on the issue. If your child begins to show signs of anxiety at school or home, it could be a sign they are at risk for bedwetting.
In these cases, cognitive behavioral therapy has been effective in helping to reverse the problem. Other predictors include old age, a small bladder, and the use of amphetamines for ADHD.
When to See a Doctor About Enuresis
In some cases, a bedwetting alarm may not be providing the help you need. After a few months of trying this technique, it may be time to see a doctor.
If the children are showing any other symptoms like anxiety, increased thirst, or behavioral issues, it could be time to consult a doctor to make sure there aren't any underlying problems you should be aware of.
While a rare case of bedwetting could be caused by a variety of concerns, if it happens consistently, this could be a sign of an underlying medical condition. If waking yourself up with an alarm isn't making a difference, it's probably time to talk to a doctor.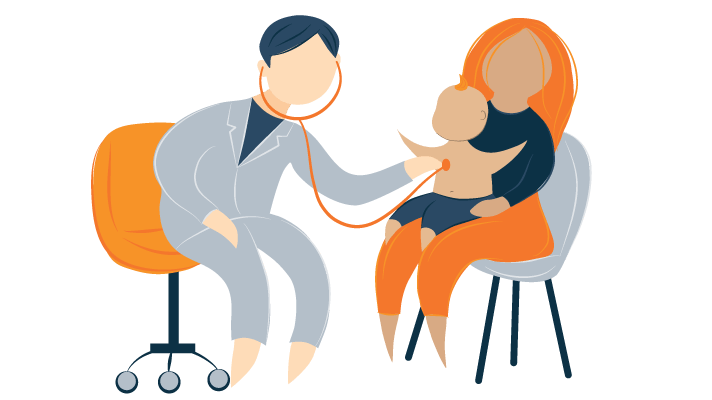 Tracking Your Experience
If you're planning on seeing a doctor, it could help them to see a log of when you or your child is wetting the bed, how much water you've been drinking, and when you go to bed. Keeping a sleep journal is never a bad idea for practicing good habits and in some cases, it may even help with diagnosis.
Be sure to write in the journal regularly, not just on nights with bedwetting, that way you may be able to see what works and what doesn't. As always, it's a good idea to consult your doctor before making any big changes to your habits.
Helpful Strategies and Preventative Measures
While using a bedwetting alarm will probably help improve your situation, a few extra measures never hurt.
Establish a Healthy Nighttime Routine
It's probably a good idea to go to bed at the same time every night, give yourself time to wind down, and avoid lots of salty bedtime slacks to help control other factors that interfere with good sleep.
Learn more:
Control Fluid Intake
Before assuming the issue is due to a serious condition, try limiting fluid intake to see if that's part of the issue. While we don't recommend purposefully dehydrating yourself, in the hour before bedtime you may consider avoiding water to see if it affects your symptoms.
Limit Caffeine
Caffeine is a diuretic, meaning it might make you have to pee more than usual. If you're wetting the bed, it's probably a good idea to limit afternoon coffee or energy drinks.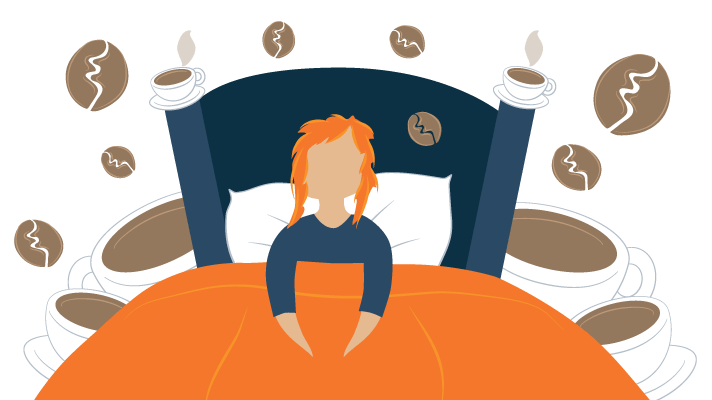 Limit Alcohol Consumption
While this is a good idea for anyone practicing good sleep habits, alcohol may limit your bladder control, so it's probably a good idea to skip the nightcap.
Consider Waterproof Bedding and Clothing
Waterproof pads can go a long way when it's the middle of the night and you just want to get yourself and your child back to sleep, but so could waterproof clothing. Pull-ups worn over the bedwetting sensor may help train them without causing you to do inordinate amounts of laundry and could help your child feel more comfortable and dry when the alarm goes off. For more information, see our guide on The 5 Best Mattress Covers (Protectors).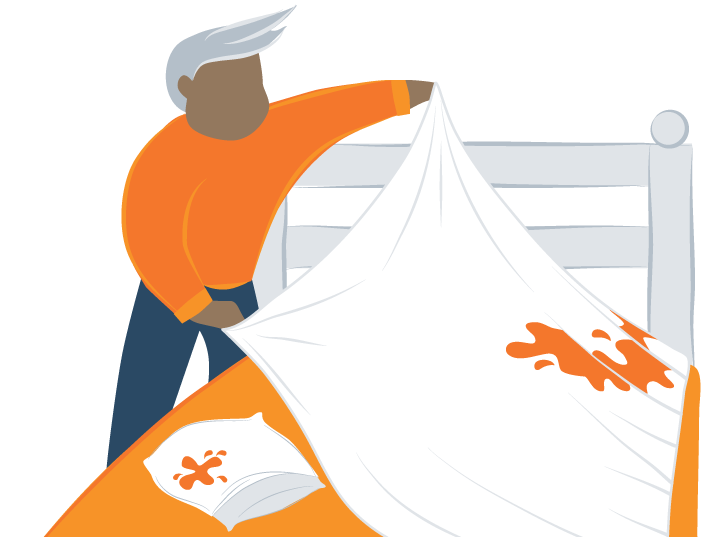 Ask A Physician About Medication
If you've tried the other options without seeing results, you may consider asking your doctor about anti-diuretics that could help your situation. While these aren't the best option for every case, they are available for some extreme situations.
Frequently Asked Questions About Bedwetting Alarms
Will potty alarms work for deep sleepers?
While we make no guarantees, the good news is that potty alarms were made for deep sleepers. The whole point is to train the body to wake from a deep sleep when it's time to use the restroom. Some alarms even come with powerful bed shakers, which should do the trick.
Conclusion
Whatever the cause of your bedwetting concerns, the good news is that most potty alarms have a high success rate, and if you find they aren't right for you, there is a variety of other treatments that could help fix the problem. However, as the alarms are so reasonably priced, we don't think it's a bad idea to try them first, barring any medical concerns that you should bring up with your doctor.
Many alarms were developed by scientists with doctors to help get to the route of the problem, and when it comes to bedwetting, we're betting you want to do that as quickly as possible.