Do you or your bedmate snore due to sleep apnea, excess weight, or another health issue? Have you tried just about every product on the market with no success? Snoring can impact the quality of sleep, preventing you and your loved ones from getting the rest you need.
Many anti-snoring solutions work by targeting the most common cause of the issue – a blocked airway. Tongue stabilizing devices work by pulling the tongue forward, improving breathing. Keep reading for our full Good Morning Snore Solution Review or skip ahead for an overview and our final thoughts.
---
You will love Good Morning Snore Solution if you:
Have TMJ/TMD or wear dentures – This product was developed to accommodate users with TMJ/TMD who cannot use other devices such as mandibular adjustment devices (MADs). The flange is designed to fit between the lips and gums, so you can wear this mouthpiece with or without dentures.
Find MADs uncomfortable or painful – Many people find MADs too uncomfortable to sleep with. This mouthpiece is designed to be soft, flexible, easy to use, and should fit almost everyone.
Have mild to moderate sleep apnea – This mouthpiece is registered as a Class I medical device as an over-the-counter treatment for mild to moderate sleep apnea in Canada, Europe, and Australia. In the United States, this product is registered as a Class II medical device with the FDA for the treatment of snoring.
You might not like Good Morning Snore Solution if you:
Have a respiratory problem that requires mouth breathing – This device requires you to breathe through your nose and should not be used by people with severe respiratory disorders, chronic nasal congestion, sinusitis, or nasal obstruction.
Have central or obstructive sleep apnea – While this mouthpiece has been recognized as a treatment for mild to moderate sleep apnea in certain countries, it is not an FDA approved treatment for sleep apnea and is contraindicated for patients with central or obstructive apneas. If you have sleep apnea or use a CPAP machine, speak to your doctor to find out if this product could be beneficial for you.
---
How it Works
Snoring happens when air cannot freely flow through the nose and throat. This blockage can be caused by a variety of factors including excess weight, smoking, alcohol, certain medications, allergies, sleep apnea, or physiological impairments.
There are two main types of anti-snoring devices that target the root cause by maintaining an open airway:
Mandibular Adjustment Devices (MADs): These appliances work by pushing the jaw forward, preventing the tongue muscles from falling back and blocking the airways. Most devices allow you to breathe through either the nose or the mouth.
Tongue Stabilizing Devices (TSDs): These products (also sometimes referred to as tongue restraining devices) work by pulling the tongue forward, preventing airway blockage. Nose-breathing is required while using these mouthpieces.
This device is a TSD that applies gentle suction to the tip of the tongue to hold it in place and keep it from falling backward, obstructing the airway during sleep.
The Science Behind It
Many people suffer from snoring either chronically or due to a temporary condition like pregnancy or nasal congestion. Snoring can cause significant disruptions in the quality of sleep, increasing the risk for mental and physical health problems down the road. This type of noisy breathing can also be a sign of something more serious like sleep apnea, a condition that causes pauses in breathing due to a partial or complete obstruction.
A 2009 study published in the Journal of Clinical Sleep Medicine followed 84 patients with obstructive sleep apnea for a median of 5 years. Using a tongue restraining device resulted in a partial or complete response in 71% of cases.
This mouthpiece was invented by a Canadian dentist and sleep researcher who has focused on oral appliance therapy for sleep-disordered breathing for over 15 years. This product was developed using years of research and clinical testing to verify its results.
A 2008 randomized, controlled crossover study published in the Journal of Sleep and Breathing found that Good Morning Snore Solution significantly reduced respiratory disturbance and snoring with a high compliance rate of 70%. Even many dentists and health care professionals around the world recommend this product for their patients.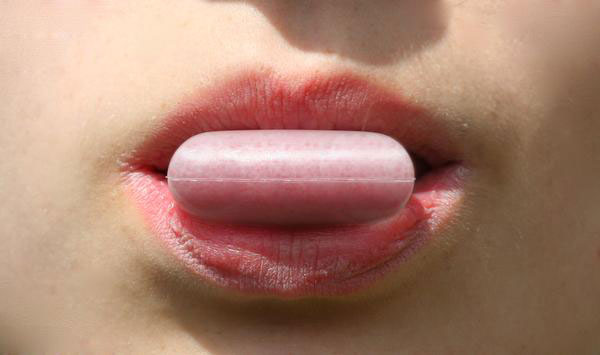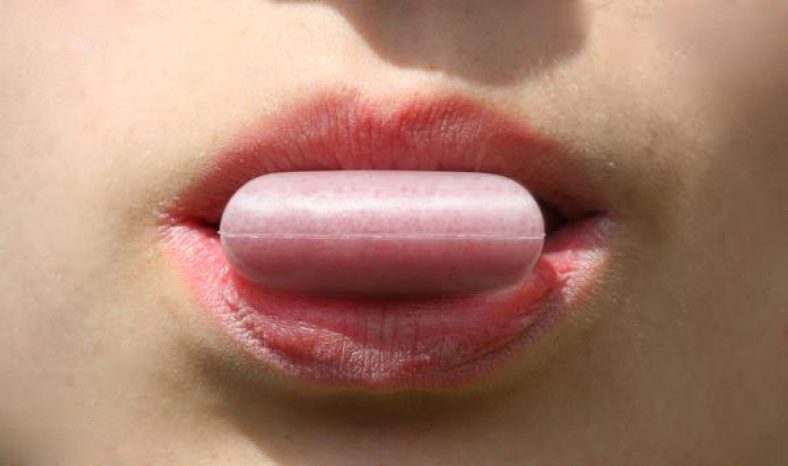 How to Use It
Unlike many other anti-snoring solutions, Good Morning Snore Solution uses a new method called tongue displacement, which is designed to prevent jaw pain, discomfort, and long-term bite misalignment. This soft mouthpiece should be comfortable and flexible enough to fit almost everyone. Unlike many TSDs that apply suction to the entire tongue, this product focuses only on the tip of the tongue.
This easy-to-use mouthpiece requires no fitting or complicated boil and bite process. In the mouth, this TSD looks similar to an inverted baby soother and hopefully will offer the same sleep-inducing benefits babies receive.
To use, the tongue is inserted into the bulb with the outer edges resting in front of the teeth and gums. Next, the tip is squeezed while sucking out any air. The suction applied to the end of the tongue should pull it forward, maintaining an open airway in the back of the mouth, which also holds the device in place.
You can use this product with or without dentures and it can also be safely used with bridges, partials, implants, and crowns. While it may take a night or two to get used to, many users will begin to notice a difference as soon as the first night.
Construction (Materials & Quality)
This anti-snoring mouthpiece is a high-quality product that is BPA and BHT free. The material consists of a proprietary dental-grade plastic resin that is FDA approved. Unlike many similar TSDs that are made from low-grade plastics, this product features durable construction using materials that have undergone safety testing.
Fit, Comfort, and Breathing
This mouthpiece requires no fitting process and can be used directly out of the box. This device is available in two sizes, regular size and a young adult size that is designed for users ages 18-26. This company has recognized that many young adults struggle with snoring and can benefit from this product in a slightly smaller size to accommodate their unique needs.
By applying gentle suction to the tip of the tongue only, this device is designed to be more comfortable for users than products that require suction on the entire tongue or focus on the jaw such as with MADs.
The design of this mouthpiece could result in obstruction of the oral passages making breathing through the mouth difficult. The company recommends users breathe through the nose and that those with any nasal blockage or congestion avoid using their product.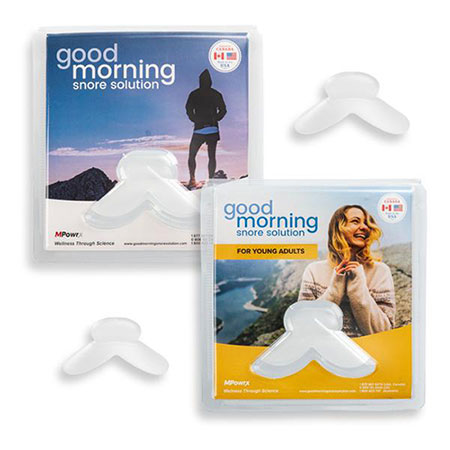 Lifespan and Care
This mouthpiece is designed to be durable and has an average lifespan of one year with proper use and care. Some users may choose to replace it sooner if there are any signs of wear and tear or if it loses effectiveness with time.
Maintenance should be easy and requires just cold water and a certified cleaning solution. Any product that is approved for retainers, mouth guards, or dentures should work. Hot water and harsh cleaners are not recommended since they could damage the device.
To clean, soak the mouthpiece in cold water with an approved cleaning solution or a mixture of water and toothpaste for at least ten minutes. Rinse after cleaning using cold water and allow the device to air dry before using it again.
Denture and Bruxism Compatibility
This mouthpiece was designed to fit between the lips and gums and can be used with or without dentures. For those who suffer from bruxism (teeth grinding), this product can also be used alongside an oral night guard. Some users may find that they no longer need their mouthguard, as this device should also prevent the teeth from making contact.
Certifications
The makers of this anti-snoring device have received an A+ from the BBB. This product is registered as an approved treatment for sleep apnea by Health Canada, the European Commission, and the ARTG. It is also registered with the FDA in the United States for the treatment of snoring.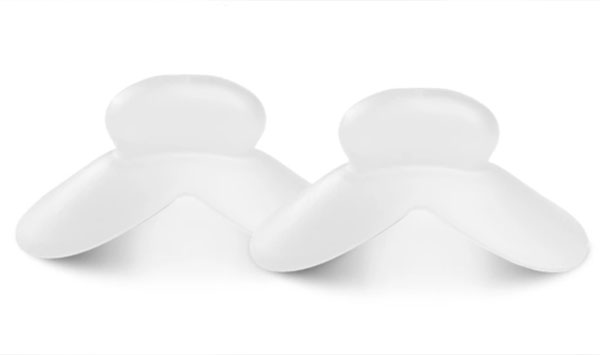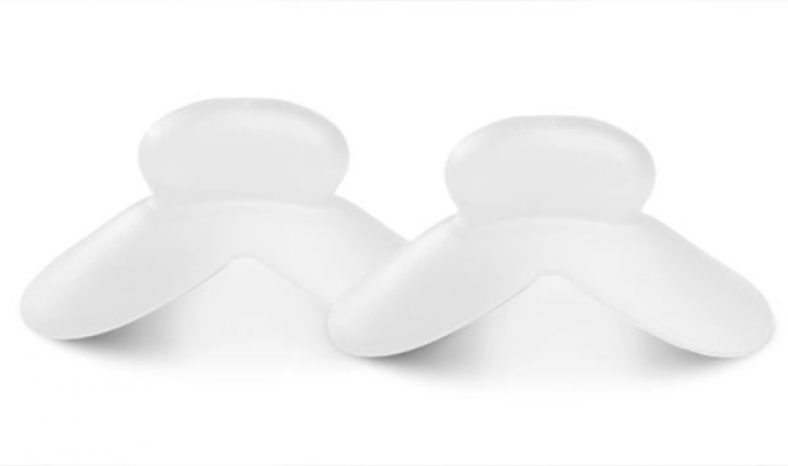 Potential Side Effects
Side effects should be minor and include tenderness of the tongue and excess saliva, both of which tend to resolve with use over time. Using this device could also result in tooth movement, gum irritation, changes in dental occlusion, or dental soreness. Breathing obstruction can also occur if the nasal passages are blocked.
Other Considerations
Trial Period

– This device comes with a 30-Day, 100% Satisfaction Guarantee. This means you can order the mouthpiece, give it a try, and if you're not completely satisfied, return it for a full refund.
Shipping

– This mouthpiece ships domestically throughout Canada and the United States and international shipping is also available.

Made in the USA
Pricing
Single – $89.94
Multi-Pack (2) – $129.94
Sizing Pack (One original and one small adult) – $129.94
---
Conclusion
Snoring can be disruptive and annoying, robbing you of restorative sleep, impacting daytime functioning, and possibly causing hostility between you and your bedmate. Unfortunately, many anti-snoring solutions are ineffective or uncomfortable, making compliance a challenge.
Good Morning Snore Solution was developed after years of research and clinical studies verifying its safety and effectiveness. This device should be easy to use and help to improve snoring by maintaining an open airway. Many people notice an improvement with the first use, which could make a world of difference in getting the precious sleep that you (and your partner) need.
If you want to buy one use code ADVISOR15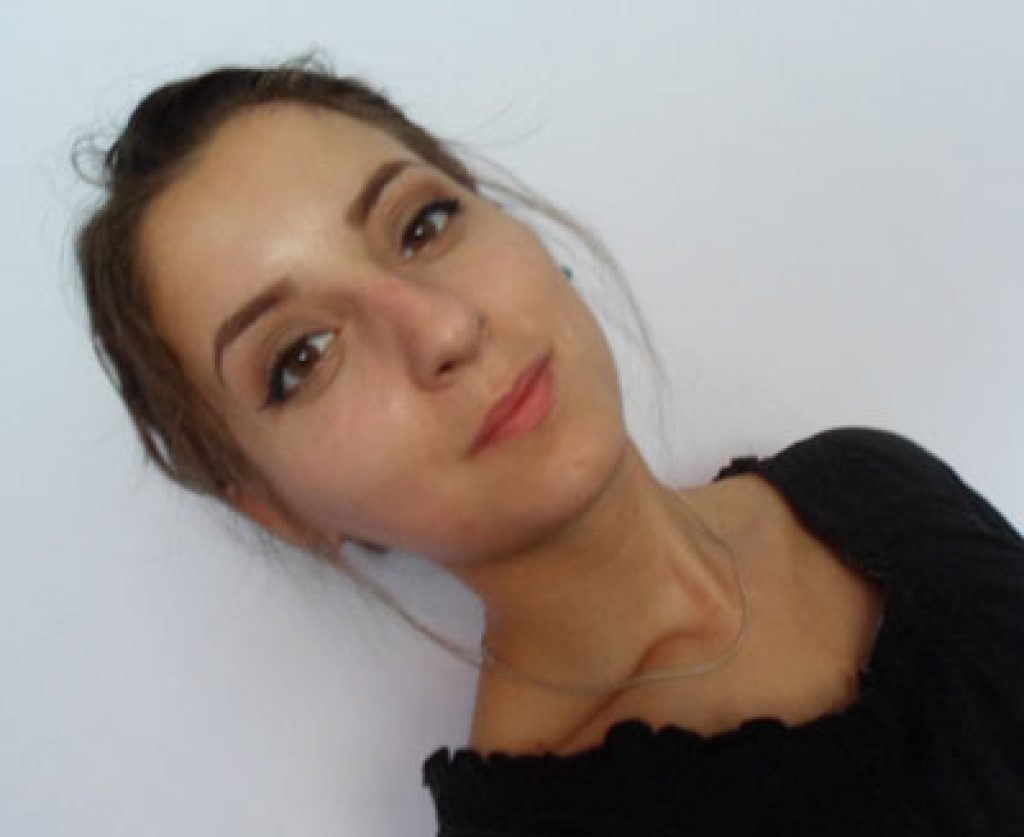 Olivera Jancikin
Content Writer
About Author
Olivera is a content writer for Sleep Advisor and is enthusiastic about sleep. She firmly believes in the benefits of daytime naps on top of getting a full 8-hour sleep at night.