5 Top Rated Travel Cribs for Infants/Toddlers Reviewed
Graco Pack 'n Play Pasadena –
Great for Clean-Up
HIGHLIGHTS:
Bassinet designed for babies under 15 lbs
Playard designed for children less than 35" tall
Multiple color options
Push-button fold
Carrying bag included
If you're looking for an option that should make clean-up a breeze, consider the Pasadena by Graco. This multi-functional travel crib might be your baby's favorite spot, thanks to the built-in play bar equipped with soft toys to keep your tiny traveler entertained.
Use the removable bassinet while your newborn is under 15 lbs, then continue using this play yard for kids up to 35" tall (or about 3 years of age). Your child should be comfortable and relaxed sleeping in their own cozy space, and you can rest knowing they have a safe and familiar crib.
The changing station can be used with or without the included pad for added comfort, and the wipe-clean fabric should get every parent's seal of approval. The airy mesh sides allow for maximum breathability in stuffy places and make this one of our best travel crib options for sleep or play.
When it's time to go, the easy-fold feature was designed to make pack-up quick and hassle-free. The travel bag fits snugly around the frame for simple storage or taking on your adventures.
Graco Pack 'n Play Aspery –
Sturdy Frame
HIGHLIGHTS:
Designed for babies under 30 lbs
Push-button fold
Multiple color options
The Aspery is one of the best travel crib designs made by Graco. The durable frame was designed to be sturdy enough for napping, travel, or play when you need to keep your little one contained. The built-in wheels should make moving this play yard around a breeze in case you need to roll your sleeping baby into a quiet place.
When you're short on space, the folding feet and wheels were designed for a 20% more compact fold so you can take this crib most places you need to go. With one easy push of a button, you should easily be able to break down the Aspery for storage in its convenient travel bag. Weighing in at just 12 lbs, this lightweight bed could make a portable option for travel by plane, boat, or car!
Keeping your child safe while you are away from home can be challenging since most hotels are not baby-proofed. The easiest solution is to use your travel crib for its second intended purpose – a play space! The breathable mesh sides were designed so you can keep a close eye on your baby and the attachable toy bar should keep them happy and amused.
Guava Family –
Great for Flying
HIGHLIGHTS:
Designed for babies and toddlers (0-3 years old)
GreenGuard Gold certification
Easy set up
Backpack carry case included
When you need a lightweight, hands-free option for flying, the Lotus Travel Crib is a tried and tested favorite of many parents who have experienced just how portable this product is. The compact and comfortable back-pack carrying case allows you to transport this bed and keep your hands free for holding your baby, diaper bag, or a much-needed cup of coffee.
Designed to be quick and easy to set up in under 15 seconds, you should be able to lay your little one on the thick, soft foam mattress as soon as they start rubbing their eyes. The quiet side zipper door is a unique feature that allows you to cuddle or nurse your baby to sleep and simply close the lockable access door. Toddlers love having their own door on each side, turning this into a fun space for crawling or play.
Protecting your baby is a top priority for parents, and the Guava Family designed the Lotus with safety in mind. This is the only travel crib with Greenguard Gold non-toxic certification so you can rest assured that your child is sleeping in a bed that is low in VOCs and contains no lead, phthalates, PVC, or heavy metals.
BabyBjörn –
JMPA Certified
HIGHLIGHTS:
Designed for babies and toddlers (0-3 years old)
Easy set up in just one move
4 color options
The Travel Crib Light by BabyBjörn features certification by the Juvenile Products Manufacturers Association (JMPA), reassuring parents that this product has undergone rigorous testing above standard requirements to assure its quality, safety, performance, and functionality. For over 40 years, the JMPA seal has helped to guide parents in purchasing baby items that undergo annual testing according to established standards.
This BabyBjörn should be easy to carry, weighing in at under 13 lbs, and convenient to travel with thanks to the smart design travel bag that can be quickly stowed in most baggage spaces. One of the easiest to set-up, the travel crib can be assembled and taken down in one simple movement with automatic unfolding legs. With no loose parts to attach, this stable travel crib is designed for use at home or away.
Your little one should sleep soundly on the soft and comfortable mattress. The built-in base plate is designed to keep this product standing firmly on the floor for security while your child is resting. The see-through mesh allows you to keep an eye on your tiny sleeper and should provide good airflow for added safety.
Fisher-Price –
Best Indoor/Outdoor
HIGHLIGHTS:
2-in-1: baby play space & napping spot
Adjustable canopy for bug & sun protection
Easy to fold
7 design options
Unfortunately, babies don't travel light! Between onesies, bottles, and an extra stash of diapers, you'll be lucky if you can find enough room for your gear too! Thankfully, there is a lightweight travel crib option that won't pack on too many extra pounds (you may even be able to forgo paying that ridiculous fee for heavy luggage)! The Fisher-Price On-The-Go Baby Dome is convenient and portable, making it one of our best indoor/outdoor travel crib options.
The folding canopy was designed to protect your little one against bugs or the sun with a UV rating of 20. You can use this dome at home for tummy time or play, for an afternoon at the beach, or for napping at Grandma's house. The two attachable toys should keep your baby entertained and engaged as they practice their fine motor skills.
The soft, comfortable padding should make this a cozy spot for resting. The convenient carrying handles and flat-fold design should allow you to take this baby dome anywhere or store it compactly in a closet or any other small space.
Why a Portable Travel Crib is a Great Solution…
While some hotels do provide a standard pack-n-play, many are older models that may not be comfortable or safe. Children typically prefer to sleep in a familiar bed, so having your own crib to take with you can make a big difference in getting everyone the rest they need.
Parents can be assured that their child will be sleeping in a bed that they have reviewed for safety and security instead of relying on a second-hand crib that may be out of date. Unlike at home, hotel rooms are not baby-proofed, so a travel crib can also function as a safe play-space for your little one while you are away.
Questions to Ask When Purchasing Travel Crib
What are the different types?
Travel cribs come in many shapes and sizes, with smaller, portable designs that are great for travel on-the-go, and larger, sturdier designs that make great spots for play at home or visits to Grandma's house. For infants, travel bassinets are available with features like built-in canopies and soft, hanging toys.
Some pack-n-plays have removable features like adjustable height bassinets and change-tables. Others have zipper openings on the sides for nursing and snuggles before bedtime or so you can conveniently lay your sleeping baby down without hurting your back. Most travel cribs are designed to sit on the floor, but some bassinets are higher so your baby can sleep right next to your bed.
What is the cost?
Purchasing a high-quality travel crib for your little sleeper is a worthwhile investment that should take your child from infancy through toddlerhood, whether at home or on-the-go. With options to suit any budget, you can focus on finding a safe, comfortable space for your baby to sleep in or play.
Is it safe for a baby?
Safety is usually at the top of every parent's mind when they are shopping for new products for their baby. Always follow the manufacturers' recommended weight and age limits, and stop using the travel crib as soon as your toddler is big enough to climb out. Stability is another factor to consider as you want to prevent the bed from tipping over on an uneven surface or when your child is leaning on the side.
Mesh sides are optimal for airflow and breathability. Examine the mattress for any gaps around the edges that your little one could sink into. You also want to be sure that sheets can be safely tucked in since loose bedding can pose a hazard.
All cribs sold in the United States must comply with U.S. Consumer Product Safety Commission (CPSC) standards, but some may also have additional certifications ensuring that the materials are low in certain toxic substances or that they have undergone rigorous testing.
Is it comfortable?
Comfort is an important factor since a well-rested baby usually means well-rested parents too! Some mattresses in travel cribs may be fine for playing but are too thin for sleeping on. Be sure to feel how soft and padded the mattress is and whether or not you can easily get fitted sheets on.
Airflow is important for temperature regulation and breathability, so look for mesh sides and canopies that can be removed or folded back. Quilted side panels can be a nice feature for little ones who move around a lot in their sleep.
What are the dimensions/sizes?
If you need a bed that can fit into a small apartment or hotel room, be sure to look at the dimensions as some travel cribs are too wide to fit through standard doorways. While most are under 24 inches tall, some bassinets may be slightly higher.
Is it easy to set up?
While fighting with a travel crib that is challenging to maneuver may be comical to watch, a fussy baby with no place to sleep is not. Ensure that the bed you choose is easy to set up and take down, without requiring any tools or additional pieces that you'll have to travel with. With the suggestions we provided, you should have plenty of easy assembly options to choose from.
Is it portable?
Portability is a big factor for families who are on-the-go, either to visit family or when on vacation. Many models are lightweight and can be folded into a compact carrying case that you can easily throw in the trunk or stow as baggage. Backpack handles are sometimes available so you can travel with your crib hands-free.
What age is it designed for?
Most pack-n-plays are designed to accommodate sleepers ages 0-3. Some have removable bassinets that can be adjusted in height based on your baby's age and weight. Other travel cribs are meant for only infants, so be sure to check the manufacturers' recommended age range before making your purchase.
What is the quality?
Quality is another factor that is important to consider when it comes to finding a safe place for your baby to rest. Some models have sturdy frames that won't bend or shake. Others are less durable and feature mesh that is easy to stretch.
Look for evenly stitched fabric that can withstand years of travel and play. Loose threads, wobbly construction, and harsh material are all signs that the travel crib is lower in quality.
Conclusion
If you walk into any baby store, you'll quickly find that there are a lot of useless items being marketed as necessities for new parents. While you might not need the fancy contraption that warms your baby's wipes (or maybe you do?), any seasoned Mama will tell you that a portable travel crib is one item you will use time and time again!
There are many factors to consider based on your child's age and needs, but luckily the options abound and we've chosen the top 5 to get you started. Shopping for the best travel crib for your little one may take time, but getting your baby (and you) a good night's sleep is worth it!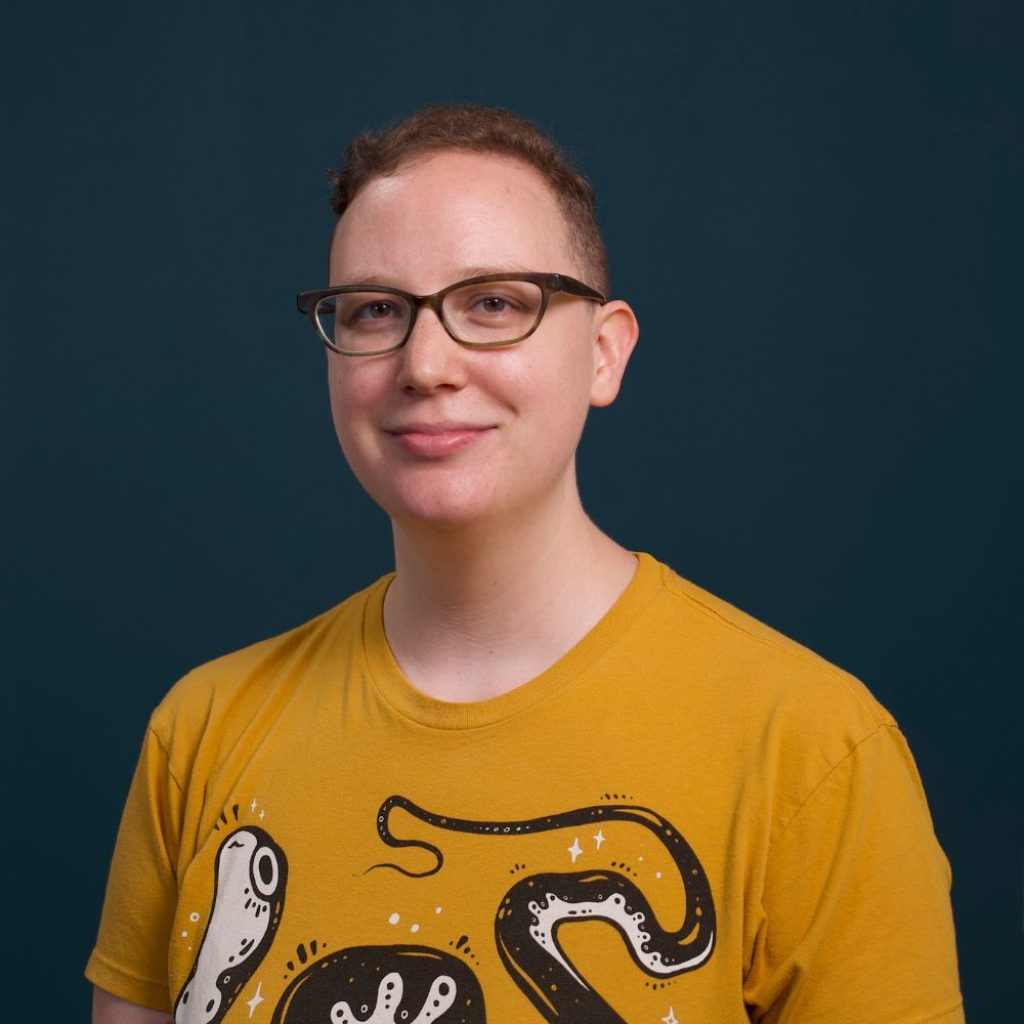 Melanie Kassel
Performance Editor
About Author
As Sleep Advisor's Performance Editor and a certified sleep science coach, Melanie writes and edits content throughout the site to ensure it's accurate, engaging, and up-to-date.
More Reading: