If you've ever slept on a Tempurpedic bed, you already know that this popular brand has a reputation for crafting some of the well-known memory foam mattresses on the market.
Their proprietary memory foam has been supporting happy sleepers for nearly thirty years.
This company manufactures their pillows using materials originally developed by NASA.
With over 10 million pillows sold, we wanted to check out the brand's best-rated Tempurpedic pillows to see if they really do help people "fall asleep faster, stay asleep longer, and enjoy their dreams that much more."
Keep reading for our full review.
Sleep Advisor's Testing Methodology
At Sleep Advisor, our product reviews are based on findings from in-person tests that allow us to have a genuine understanding of how the mattress feels and performs.
For this roundup, we prioritized features that are especially important for Tempurpedic pillows. We paid special attention to components such as pillow thickness, support elements, material, and cooling features.
7 Top Rated Tempurpedic Pillow Reviews
TEMPUR-Cloud Pillow –
Exceptional Value
HIGHLIGHTS:
Traditional shape
Soft and cushiony
Breathable, soft knit cover
Low 5-inch profile
Temperature regulating
5-year warranty
If you're new to memory foam, the TEMPUR-Cloud could be a great place to start. Our pick for great value features the signature TEMPUR material offering adaptable support in a traditional shape. This pillow is loved for its cushion-soft comfort and plush feel that should have you sleeping like a baby.

The first thing you'll notice is a breathable, soft knit cover that looks great and is removable for easy washing. The lower 5-inch profile gives this pillow a traditional feel and tends to be a good fit for back and stomach sleepers. As you lay down, you should feel the contouring material conform to your head offering personalized support.

Overheating shouldn't be an issue with the TEMPUR-Cloud since it's known for helping to regulate body temperature. For a well-rounded pillow that is designed to provide long-lasting support for years to come, this choice could be a good pick for you. With free shipping and a 5-year warranty, what's not to love about this product?
TEMPUR-Cloud Breeze Dual Cooling –
Best for Hot Sleepers
HIGHLIGHTS:
Cooling gel layers
Medium feel
100% cotton cover
Machine washable cover
Traditionally shaped
6.4-inch loft
There's nothing worse than falling asleep to the comforting feel of memory foam only to wake up feeling like your head is on fire. One of the biggest downsides of traditional foam material is that it tends to build in heat throughout the night. Thankfully, Tempurpedic's got you covered with their TEMPUR-Cloud Breeze Dual Cooling pillow.

Medium-feel TEMPUR material is sandwiched between two layers of cooling gel so you can sleep comfortably and get the adaptive support you need. Regardless of which side you choose, this cushion should feel cool to the touch so you never have to worry about sleeping hot again. The 100% premium quilted cotton cover is also machine-washable to keep things healthy and fresh.

This traditionally shaped option with a 6.4-inch loft could work well for those with medium and large frames. Regardless of your sleep position, getting a great night's rest should be a "breeze." Available in queen or king sizes, this could even offer support for pregnant mamas-to-be.
TEMPUR-Symphony –
Best for Combination Sleepers
HIGHLIGHTS:
2-in-1 design
Multi-position
Pressure relieving
Flippable
Soft, breathable cover
5-inch loft
Finding an option that can adequately support combination sleepers is tough. Thankfully, the TEMPUR-Symphony has got your back (and your side or stomach too). This 2-in-1 design features a smoother side for stomach and side sleepers and a gently arched side for back sleepers. Choose the side that matches your sleeping style, or flip it over as you change positions during the night.

Regardless of which side you choose, you can still benefit from the proprietary TEMPUR material that is designed to offer conforming comfort and superior pressure relief. By combining two designs into one traditionally shaped product, back sleepers can enjoy enhanced support while stomach and side sleepers can benefit from a flatter design. This flippable cushion features a soft, breathable cover that should help with temperature regulation and can be removed for machine-washing.

With a soft, luxurious feel and 5-inch loft, this functional design should accommodate a wide range of sleepers. For versatility and premium comfort, the TEMPUR-Symphony is a highly-rated option.
Want to learn more about this model? Read the full Tempur-Symphony review.
TEMPUR-Neck –
Best for Side Sleepers
HIGHLIGHTS:
Ergonomic "M" shape
Extra-firm
Memory foam
Three loft options
Retains shape
Tempurpedic's original pillow still remains a favorite among loyal customers who rave about its ergonomic features. This unique "M" shape follows the natural curve of the head to provide optimal support for the head, neck, and shoulders. Whether you sleep on your back or your side, you should feel your head being gently cradled by the contoured design.

This extra-firm product is designed to adapt to your shape and temperature, keeping you cool and comfortable all night long. Crafted using TEMPUR memory foam materials, you should feel adequately supported without any excess sinkage. With three different lofts to choose from, you can find your best fit using the handy sizing chart.

Unlike most pillows, the TEMPUR-Neck is designed to retain its shape for years to come, making this a worthwhile investment. If you suffer from neck or back pain, an orthopedic design could make all the difference in giving you the support you need. For a therapeutic experience that should help your muscles relax, the TEMPUR-Neck may be the way to go.
TEMPUR-Down Precise Support –
Best for Back Sleepers
HIGHLIGHTS:
Plush design
Premium down filling
500 thread count cover
Adjustable loft
Multiple sizes
5-year warranty
If you crave a plush pillow you can sink down into, look no further than the TEMPUR-Down. The innovative TEMPUR materials are paired with authentic, premium down filling for the perfect blend of comfort and support. Down filling is sewn directly into the breathable 500 thread count cover that can be removed for easy cleaning.

Find precision support with adjustable Tempur-Pedic inserts that allow you to find the ideal pillow loft and height. While it may look like a regular pillow on the outside, the TEMPUR-Down is engineered to provide constant comfort and a luxurious feel. Choose from queen or king sizes to suit your bedroom needs.

Enjoy one-of-a-kind pressure-relief and legendary support in this popular, plush design. The softer medium-feel is ideal for back sleepers but is adaptable enough that it should suit all sleep positions. A 5-year warranty is included for peace of mind, but this durable product should last for years to come.
TEMPUR-Essential Support –
Best for Stomach Sleepers
HIGHLIGHTS:
Designed for stomach sleepers
Ultra-soft
Lightweight design
Breathable, soft-knit cover
4.25-inch profile
Budget-friendly
If you're a stomach sleeper, the TEMPUR-Essential Support was engineered with you in mind. The ultra-soft and lightweight design has a lower profile that is uniquely shaped to cradle the head without arching the neck or spine. With a single formed piece of TEMPUR material, you'll experience personalized support that is designed to keep you cool and comforted.

The breathable, soft knit cover features premium materials and can be easily removed for machine washing. The low 4.25-inch profile could also make this a good option for back sleepers or those with small or medium frames. Being lightweight in design means this cushion should be easy to travel with for continuous support no matter where life takes you.

The TEMPUR-Essential Support is one of the most affordable models that Tempurpedic offers, but don't mistake this budget-friendly design for being less than optimal when it comes to supportive features. It still has the same innovative construction and conforming elements as the higher-end models. For a premium product that's easy on the wallet, this could make a great choice.
BodyPillow –
Best Body Pillow
Side sleepers and expecting mothers tend to love the full body support that body pillows provide. Tempurpedic's 48-inch long design is extremely versatile and can be used between the legs, in front of the body, or behind the back. The BodyPillow features a medium-firm sleeve filled with hundreds of shapeable TEMPUR material microcushions.

The responsive material is designed to adapt to the pressure and shape of your body for optimal support exactly where you need it. With features like temperature control and a 100% polyester knit cover, this highly rated pillow is a must-have item for anyone who needs a little extra cushioning.

Mamas-to-be can support their growing bellies and side sleepers can keep their hips in optimal alignment with their knees using this huggable cushion. The long-lasting and durable materials should keep the BodyPillow in tip-top shape for years to come. With the same 5-year warranty as Tempurpedic's other products, you should be able to rest easy knowing they've got you covered if any issues arise.
Company Overview
Tempurpedic got its start in Sweden back in the early '90s with the creation of their first mattress by the technical foam firm, Fagerdala World Foams. In 1992, the brand came to the United States and the company "Tempur-Pedic, Inc" was formed. The company has gone through several mergers, including their most recent with another popular mattress company, Sealy Corporation.
In 2012, the company reformed into Tempur Sealy International, although both companies still operate as separate entities. The company's headquarters are in Lexington, Kentucky and all of the products are manufactured in Duffield, Virginia, and Albuquerque, New Mexico.
The company is famous for its proprietary memory foam that was originally based on research done by NASA to develop a safe and durable material for aircraft seats. Their brand is now one of the most recognizable and well-known in the bedding industry and they've sold millions of products in stores and online.
Buyer's Guide
Tempurpedic has a wide range of pillows to suit different sleep needs. Let's break down some of the differences to help you find what works best for you.
Loft
Pillow "loft" is a term that is often used in the industry to describe the height or thickness. While a thick, cushiony pillow may seem like the best choice, a flatter option may be better suited for certain sleep positions. If you suffer from neck or back pain, finding the right loft is especially important.
A low loft is considered less than 3-inches, a medium loft is between 3-5 inches, and a high loft is typically more than 5-inches. Larger frames tend to sink further down into the mattress so a lower loft keeps the head in a neutral position with the spine. Smaller frames need a loftier height to fill in the gap between the mattress and the head.
Proper Support and Alignment
It's important to keep the neck and spine in proper alignment to prevent aches and pains. If the head isn't properly supported, the neck and spine will be strained and restless sleep is likely to follow. Just like the right mattress is important for comfort and support, the right pillow for neck pain is equally crucial for promoting optimal alignment.
Sleeping Position
Sleeping position is a huge factor when it comes to choosing a pillow. Tempurpedic has some options that are adaptable for all sleep positions and others that work better for specific sleepers.
Side
This type of sleeper benefits from medium-to-high lofts that offer exceptional pressure relief and promote spinal alignment. TEMPUR-Symphony and TEMPUR-Down are both great picks for side sleeping.
Back
Back sleepers can choose from a range of lofts depending on their frame size. Having a pillow that molds to their head shape is most ideal.
Stomach
People who sleep on their stomachs require low or medium lofts to prevent the head from arching. The TEMPUR-Essentials Support would be an ideal choice thanks to its lower profile.
Combination
Finding the perfect option for combination sleeping can be a challenge, but TEMPUR-Symphony has a unique 2-in-1 design that can be flipped depending on what position you find yourself in.
Firmness
Similar to loft, firmness can be a big factor in keeping your neck and spine in proper alignment. Thankfully, this company has a wide range of firmness options to suit customer needs.
Cover Materials
Most of Tempurpedic covers can be removed for easy machine washing. Each pillow is slightly different in terms of what materials make up the cover, but they are all breathable and temperature regulating. Most covers are made from polyester, cotton, or a premium knit material.
Fill Materials
Most of the models feature the signature TEMPUR memory foam, and some also have down-fill, cooling gel, or additional foam layers.
Down
The TEMPUR-Down option combines the contouring support of memory foam with the plush comfort of premium down. Down is sewn directly into the cover and is also added to the core.
Memory Foam
TEMPUR memory foam has a firmer feel and features a slower response to pressure. It is highly moldable, conforming tightly to the head and neck. Every Tempurpedic pillow features this same proprietary memory foam that offers pressure relief and some feature gels to help with temperature regulation.
Compatibility with Mattress Type
Tempurpedic pillows are made to work best with this brand's many signature mattresses, but depending on what type of mattress you already have, they could still be a great fit for you. Innerspring and hybrid mattresses don't conform to the body, so you tend to sleep more on top of the bed than in it. In this case, choosing a higher loft pillow may be beneficial for promoting spinal alignment by elevating the head and neck.
For softer latex models and some memory foam mattresses that contour to the shape of the body, lower lofts are ideal to prevent hyperextension of the neck.
Coolness/Temperature Neutrality
Traditional memory foam is known for sleeping "hot," often absorbing and retaining body heat throughout the night. Tempurpedic has taken special care to include cooling features in all of their pillows. From breathable covers to the addition of cooling gel in some models, you should sleep cool and comfortable regardless of which one you choose.
Support
TEMPUR foam adapts to your unique shape and frame, delivering personalized support for your upper body. Having the right support for the head, neck, and shoulders promotes optimal spinal alignment so you can wake up feeling great.
Pressure Relief
Memory foam is well-loved for its pressure-relieving abilities. It conforms to the shape of the head and neck, preventing excess pressure in more sensitive areas. These pillows are slightly more dense, offering balance by combining support and pressure relief.
Pain Relief
If you're prone to back, shoulder or neck pain, looking at your pillow is a great place to start. Anything too firm or too soft will likely exacerbate your pain by over-extending the neck. Tempurpedic pillows may be a good solution for pain relief by promoting optimal spinal alignment and offering the right amount of pressure relief.
Response Time
Memory foam isn't bouncy or springy like other materials. TEMPUR foam tends to be slower to respond, offering a slower, conforming hug.
Cost and Value
Tempurpedic is one of the pricier brands, but they also feature a more premium type of memory foam than other companies. While you may spend a little more, many customers think the benefits are worth it.
Lifespan and Durability
Memory foam is known for deteriorating more quickly than other materials, but this company has specially engineered their foam to be durable and long-lasting.
Care and Maintenance
TEMPUR memory foam should never be washed, but if it needs a little freshening up, there are some steps you can take. Remove the cover and roll/unroll the pillow like a sleeping bag. Once you've finished, flip it over and repeat on the other side.
The covers on most of the models can be removed and washed. If you're unsure, simply look at the product tag or call the customer service department to find out about your specific model.
Most covers can be machine washed at a cold temperature setting using any type of detergent, although a hypoallergenic detergent is highly recommended. While air drying is best, covers can be dried in a machine on a "cool" setting. The company also recommends avoiding any chlorine products or harsh stain removers.
Warranty
Warranties are not always included for bedding accessories, but this brand made sure to include a generous 5-year warranty for all of their pillows. The warranty covers any physical flaws or deterioration that causes the product to lose its original shape.
Trial
Some companies allow you to test out their products for a specific amount of time, but Tempurpedic doesn't offer any type of trial for their pillows. Because these are personal use items that quickly adapt to each individual user, returns are also not allowed.
Frequently Asked Questions About Tempurpedic Pillows
How much is a Tempurpedic pillow?
Pillows range in cost from $49 to $199, although there are often specials where you can buy two of the same model for a reduced price.
Are Tempurpedic pillows worth it?
When it comes to exceptional pressure relief and outstanding support, many happy customers think the higher price tag is well worth a great night's sleep.
Conclusion
So many people make the mistake of investing in a high-quality mattress then throwing a flimsy pillow on top. If you're tossing and turning or waking up with pain, it could be because you aren't getting the right head support.
Tempurpedic has a stellar reputation for manufacturing some of the top beds and accessories featuring their signature TEMPUR memory foam. With so many options to suit your needs, finding your dream pillow shouldn't be a problem. Crafted with premium materials and cooling features, your only regret could be not buying one sooner.
More Reading: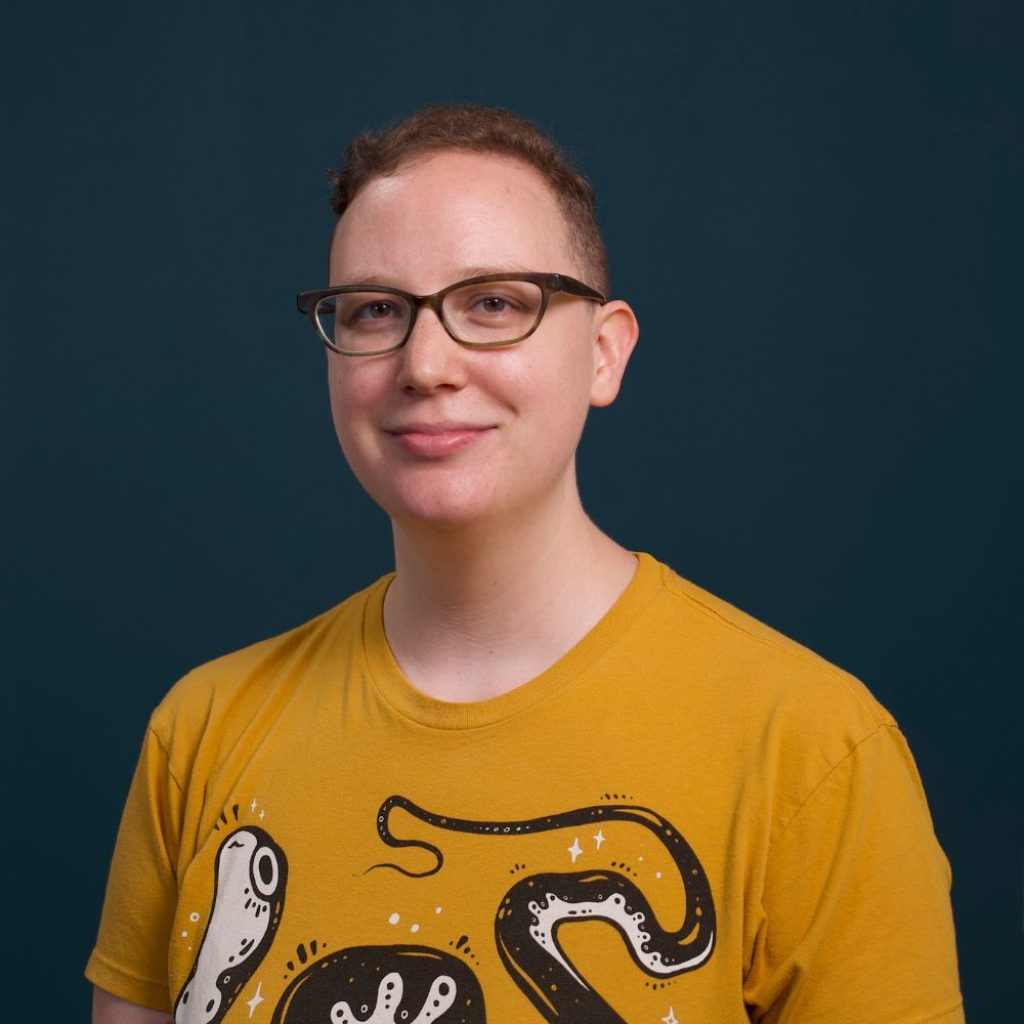 Melanie Kassel
Performance Editor
About Author
As Sleep Advisor's Performance Editor, Melanie writes and edits content throughout the site to ensure it's accurate, engaging, and up-to-date.