If thoughts of your middle school alarm clock still bring on the cold sweats and fast heart rate, you aren't alone. The notorious double-bell nightmare isn't for everyone, and clock radios rarely wake you up to your favorite "seize-the-day" song like in the movies. So if you're looking for a peaceful alternative that can effectively rouse you from your slumber, check out our list of highest-rated sunrise alarm clocks.
Now you don't have to sleep on the top floor of a beautiful urban walkup to be awakened by the sun—you could program a wake-up light to do it whenever and wherever it's best for you.
5 Top Wake-Up Light Reviews
Mosche –
Best Budget Option
HIGHLIGHTS:
Customizable colors
Increasing brightness over 2 minutes
Plays gentle nature or beeping sounds
Sunset timer for bedtime
Battery operated
With this option, you can customize which color awakens you, so if for some reason you've ever wondered what it would be like to have a blue or pink sun, you could live that fantasy for two minutes each morning. This sunrise alarm clock awakens sleepers gradually by increasing brightness from 0 to 100 percent over two minutes while playing gentle nature or beeping sounds.
For a reasonable price, this product has a variety of additional features, including a sunset timer that gradually gets darker as it gets closer to bedtime. For those who like to read before bed, this could be a great way to wind down and know when it's time to put the book away. Because this sunrise alarm clock is battery operated, users shouldn't have to worry about pesky cords getting in the way or clutter on the nightstand.
According to reviewers, this is a great option for little ones making the transition into waking up for school without getting startled. Some people who live in areas with dark seasons even use these to simulate sunlight in the morning.
HeimVision –
Great Value
HIGHLIGHTS:
Progresses from dull red to bright white light
Mimics natural sunrise
Multiple color settings
8 sound options
Snooze function
Bedside lamp mode
If you aren't a big fan of bright white light in the morning, HeimVision understands. That's why they created an option that begins with a dull red light that gradually progresses into white light to simulate a sunrise. That way your eyes should have time to get accustomed to it, and you shouldn't be startled awake.
This product has multiple color settings, eight sound options including a radio, a snooze button, and a bedside lamp mode. With all of these packed into a small circular device, you should be able to save money and space on your bedside table. Best of all, the brightness is adjustable, so deep sleepers shouldn't struggle, and light-sensitive people shouldn't feel uncomfortable.
Reviewers love that this product is compatible with Alexa and Google and even has an app to help them control the settings. Some even feel this less stressful wake-up helps them feel more alert sooner without the jolt that comes from many loud alarms.
PHILIPS –
Best Sunrise and Sunset
HIGHLIGHTS:
Closely mimics realistic sunrise
Sunset phase
5 sound options for wake up
Radio option
This popular option probably has all the bells and whistles you're looking for and the reviews to back it up. If you've ever seen a '90s movie with a somewhat romantic sunrise scene where the world is filled with glowing light, that's pretty close to what this sunrise alarm clock should accomplish in your room. In essence: it's pretty powerful.
According to Philips, the lights gradually cycle through one million stages to create a "light curve" that closely simulates a sunrise. So with this alarm clock, you could essentially have sunrises on demand. But the features don't stop there.
Philips also developed a sunset phase that gradually dims the light over a long phase to help lull you to sleep if you have trouble putting down a good book or—let's be realistic—Instagram or your email app. When it is time to wake up, users may choose between five different alarm sounds or the radio station of their choice.
LATME –
Great Features
HIGHLIGHTS:
Sunset and sunrise timers
Light therapy feature
Snooze function
7 wake up noises to choose from
WiFi compatible
Control with smartphone app
This product has both sunset and sunrise timers as well as a light therapy feature for those who need a boost of sunlight during the day. Whether you live in Alaska or Texas, sometimes the circadian rhythm may get out of sync, and light therapy could help remind our bodies when it's time to be awake and when it's time to sleep.
For weekends or slower mornings, this option comes with a snooze function to give you a few extra minutes without the dread of an impending jolt awake. If you're picky with wake up noises, this product has 7 choices and should remember up to 15 radio stations. You could even fall asleep to the radio and customize a sleep timer from 10 to 120 minutes before it shuts off.
Reviewers love that they can choose from a variety of color options for wake-up, that this product is compatible with WiFi, and that it can be controlled with a smartphone app.
PHILIPS Somneo –
Best Luxury Wake-Up Light
HIGHLIGHTS:
Designed to improve sleep and wake times
Relaxing guided breathing exercises
Power snooze function
Power failure back-up
Touch display
Multiple sound options
For those who are serious about having a long-term sunrise alarm clock and aren't afraid to invest, the Philips Somneo is one of the best luxury products on the market. This elliptical, donut-shaped alarm was made to help users fall asleep quickly and wake up with ease. It even has a relaxing guided breathing exercise to help users wind down even before their head hits the pillow.
With a power-snooze function that is built to help break the snooze cycle and a power-failure backup, this product is one of the first to help improve sleep and ruin your "alarm didn't go off" excuse all in one go. It's that good. This product could also work as a reading light for before bed, and a bedside radio, so you might have to find other things to fill up your nightstand with.
With a touch display and a variety of sound options, there aren't many parts of this product that aren't customizable.
Best Light Alarm Clock Buyer's Guide
Each of these products is impressive, so we've answered a few common questions to help steer you in the right direction. If you're skeptical about waking up to a simulated sunrise rather than just leaving the curtains open, you're not alone. However, we think there are a few important elements these sunrise alarm clocks could provide that your windows can't.
We'll go through how these products work, and why they're so popular while helping you decide which is right for your lifestyle.
How They Work
Using a series of bulbs and brightness presets, light alarms work by gradually increasing light from very dull to bright that works to stimulate the eyes and brain, causing you to slowly awaken. Most of these alarm clocks are accompanied by a sound at the end of the cycle to ensure users wake up on time, but some wake before the sound.
These should work better than traditional options because they trigger the receptors in our eyes that let us know it's morning, allowing a hormone change that makes us more alert by simulating the sun. So while many of these alarms have light settings that allow users to cycle through to their favorite color, it could be more effective to choose colors that closely resemble sunlight.
A double-bell alarm might wake you up fast and scare you alert, but they don't change the fact that your body still thinks it's time to be asleep. This is why lights are so effective; they could trick your body into becoming alert virtually whenever you choose. However, we wouldn't recommend switching up the time too much from day to day, as you don't want to mess with your circadian rhythm.
Reasons to Use
If you're wondering why you should make the switch to a sunrise alarm clock, it depends on when you wake up and how sleepy you are when you do. While some people have no trouble waking up ready to go at 6 AM, others may struggle to find access to natural light or just naturally wake up later.
Learn More: Benefits of Waking Up Early
Gradual Transition to Waking
If you're prone to anxiety or tend to hit the snooze button more than you'd like, waking up gradually to soft light could help.
Multiple Uses/Functionality
Some devices may be used as light therapy for those with circadian rhythm disorders or night lights for kids who are a little scared of the dark.
Need more info? Check out our complete guide for best light terapy lamps.
Light's Relationship with Circadian Rhythm
After thousands of years of sleeping when it's dark and waking up in the morning, our bodies have grown accustomed to natural triggers like morning sunlight to regulate hormones that induce wakefulness and sleepiness. In today's world, we often wake up before the sun and work in simulated lighting, so our bodies might struggle to accurately keep time. This could mean we struggle to fall asleep and wake up when we want to.
Light alarms try to combat this by waking the body up slowly to light, simulating a sunrise. This could help our bodies to regulate hormones that make us alert.
Important Considerations When Buying a Sunrise Alarm Clock
If you're ready to make the switch, we want to help you make sure you've considered all the options to find your best fit.
Cost
There is some cost disparity between the best luxury choice and our budget option, so before you fall in love with one choice, make sure you consider a reasonable budget. For a child's room where you are able to help them wake up on time, one of the budget sunrise alarm clock models might do the trick. However, if you live in an area with limited lighting and frequent power outages, you may want to budget in an option with a power bank.
Which factors matter most will largely depend on your preference, but sacrificing some choices could save you money, while splurging a little could make your life a little easier.
Sunrise Simulation
This is the main reason most people buy a light alarm; however, they aren't all created equally. While one sunrise alarm clock might cycle through a hundred light phases, another could cycle through a million for a higher price. Whether the number of phases makes a noticeable difference is to be determined by user preference, but to some people, the assurance is worth a few extra dollars.
Some people don't care as much about the sunrise effect as much as the burst of bright light that helps wake them from their stupor. Some don't mind if it's gradual or a flood-light, while others prefer the soothing gradual awakening that feels a little cinematic. Whichever category you fall into, just be sure that before you order, you know what to expect in terms of brightness and how gradual the transition is.
Sunset Simulation
If you struggle to fall asleep and find yourself tossing and turning, you might want to consider a model with a sunset-simulation feature. These generally work on a timer and slowly dim into darkness to help your body prepare for sleep.
Colors
For those who like to customize their colorful awakening, some have a variety of choices from a calming blue to bright orange.
Adjustable Brightness
Some with sensitive eyes may prefer a dimmer wake up experience. If that's you, be sure to check the preferences before ordering.
Size
If you can't put the clock near your face, you might want to consider a larger size to be sure it can wake you up from where it stands.
Sounds and Radio
Those who are sensitive to loud noises may want to consider a sunrise alarm clock with an AM/FM radio choice or calming nature sounds.
Alarm
Before purchasing, you'll want to make sure the device is easy to program to avoid forgetting to turn it on before bed.
Volume
For noise-sensitive folks, make sure you are able to adjust the volume easily so you don't accidentally destroy the soft light effect with blaring music.
Snooze Function
While many options have a snooze feature, we don't recommend using them often. Some products even have settings to help stop the snooze epidemic.
Mobile App Integration
For those who like to control everything from their phones, some options come with a downloadable app. Just make sure it works with your operating system.
Wireless and Portable Capabilities
If you frequently lose power or don't have an outlet near your bed, it might be a good idea to buy a battery-powered alarm clock.
Ease of Use
When buying for a child or those on the older side, it's not a bad idea to find a product with a simple interface and large buttons to avoid confusion.
Trial and Warranty
If you aren't sure these alarms will work for you, check the warranty and trial period information before buying so you don't get stuck with a product you don't like. While they tend to vary from product to product, you might find an option you could test before making a decision.
Additional Features
If you just want the basics, there are plenty of options out there for a reasonable price point, but many people want to get more out of their alarm clock. There are a variety of other features that could make a big difference in convenience. Some options use charging ports to ensure they never die when you need them, eliminating the need for replaceable batteries and allowing portability.
If you're buying for your kids, night-light settings could help soothe your child in the night without keeping them up or creating a fire hazard. They could also help your child go to sleep rather than playing or reading until late at night. Many have digital displays to help children who don't know how to read an analog clock quite yet.
The right option for you may vary, so before buying a product you aren't fully satisfied with, it's a good idea to know what's out there.
Frequently Asked Questions about Sunrise Alarm Clocks
Do dawn-simulation alarm clocks really work?
While we can't say what will work best for you, research supports the idea that simulating a sunrise could help stimulate our brains in a way that wakes us up more effectively than just sounds. This is because our brains trigger certain hormone phases based on our brain's perception of light.
When we tell our brains it's morning with a bright light, it kickstarts the wake-up hormones rather than just startling us like regular alarms.
Is it effective for light therapy?
Some alarms may be used for light therapy during the day as well to help reprogram the circadian rhythm in those suffering jet lag or a circadian rhythm disorder. Depending on how powerful your light alarm is, they could be up to 10 times brighter than regular indoor lighting. So as long as working with one in front of your face isn't bothersome to your eyes, it could help keep you awake at the right time.
According to the Mayo Clinic, they could also help treat seasonal affective disorder, or depression brought on by a lack of sunlight in the winter.
Conclusion
Sunrise alarm clocks might be new to the market, but the research seems to be there to support their effectiveness. From treating mental health concerns to creating a healthier and more consistent way to wake up, they could be a great alternative to blaring alarm clocks that just end up snoozed anyway. If you're skeptical, the good news is that there are a variety of low-risk budget options to get you started.
So whether you are a snooze queen or a four-alarm kind of person, these products could be the answer you've been looking for.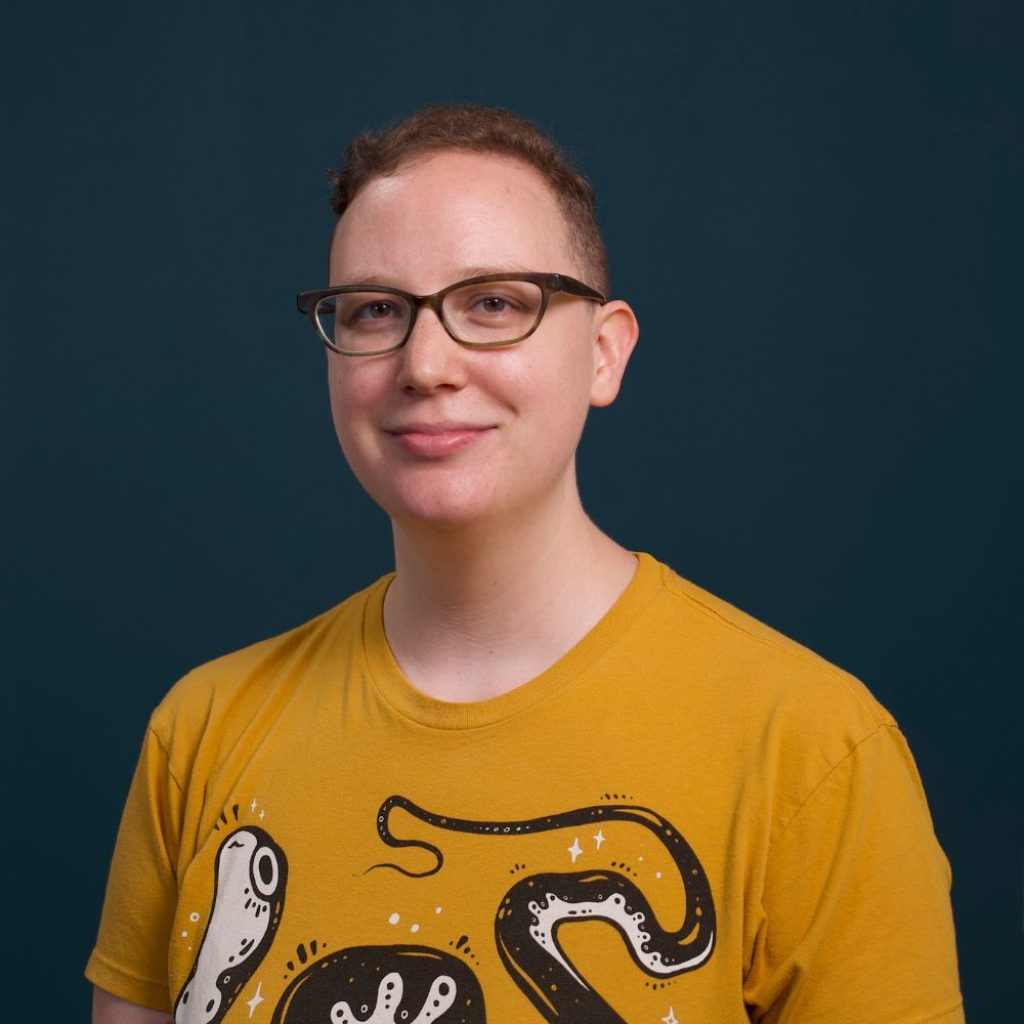 Melanie Kassel
Performance Editor
About Author
As Sleep Advisor's Performance Editor, Melanie writes and edits content throughout the site to ensure it's accurate, engaging, and up-to-date.