You may have heard of or experienced the "winter blues," when the days are shorter, the weather is uninviting, and people start to feel a bit under the weather. Moods and energy often shift as the seasons change, but for some people, it can be much more extreme than feeling a little down.
Light therapy, also called phototherapy, has been a treatment for seasonal depression dating back to ancient Greece and has since been known to treat other problems, like jet lag and sleep disorders. This highest rated light therapy lamp list will examine how phototherapy works, who it may be best for, and which products are worth checking out.
6 Top-Rated Sun Lamp Reviews
Phillips –
Improves Energy
HIGHLIGHTS:
Sunset and sunrise simulation
Customizable brightness settings
RelaxBreathe light-guided breathing feature
Other features: Midnight lamp, FM radio, phone charging dock, power back-up, speaker, auto dimming display and smart snooze
The Somneo is more than just a sun lamp; it is designed to help you wake up to the sunrise and go to sleep with the sunset.
The features that come with this product are extensive—you may quickly forget the days of snoozing your alarm clock. In the morning, the surface gradually increases in brightness, imitating the sun rising while playing natural wake up sounds or music. When going to sleep, it gets dimmer, with the option of listening to breathing exercises to help you wind down.
Multiple brightness options allow you to personalize the intensity. At a max of only 320 lux, this brand is not the most intense, so it may not be the best choice for severe cases. Although, since it is an alarm clock that doubles as a sun lamp, we can not deny that it is both useful and convenient.
Carex Health Brands –
Glare-Free Screen
HIGHLIGHTS:
Glare-free lamp
Flexible angle stand
10,000 LUX white light
The eyes must be exposed in order to feel the effects of phototherapy, but in certain places, it may be difficult for the lamps to properly reach them. The Day-Light Plus is height and angle adjustable, so on most surfaces that you place this product, you should be able to position it to receive maximum results.
Day-Light Plus has two brightness settings, one at 5,000 lux and the other at 10,000 lux, which is the maximum amount of recommended intensity for phototherapy. This brand is intended to be used 12 inches away from your face, and the filter blocks 99.3% of UV rays and protects you from all angles. The stand itself takes quite a bit of space, but the large size of the surface and height adjustability are the trade-offs.
Aura Daylight –
Built-in Time
HIGHLIGHTS:
Adjustable brightness settings
Adjustable angle
Built-in timer feature
10,000 LUX white light
Wall-mountable with a sleek design, the Aura Daylight is intended to help new users slowly adapt into phototherapy comfortably. The patented lux dial can adjust the brightness between 3,500 lux and 10,000 lux with 4 settings in between. If you are concerned about possible side effects such as headaches or nausea, Aura recommends to start treatments at the lowest setting and working your way up to the brightest.
The bulbs are fluorescent and somewhat expensive to replace; however, the built-in timer can be set at 10-minute intervals between 10 and 60 minutes, with an automatic shut-off feature once the timer is finished, which may help save some life on the bulbs. The Aura is made safe; it is certified to filter out 100% of ultraviolet rays and is an excellent option for first-time sun lamp users.
Circadian Optics –
UV Free
HIGHLIGHTS:
Quick one-touch operation
3 levels of brightness
Adjustable position
10,000 LUX white light
For a compact, highly adjustable and easy to use option, the Circadian Optics Lumos is our top pick. This product is built with three hinges and a rotating panel for personalized exposure. The slim, tall design can easily be placed on a desk without taking too much space, perfect for tight spots.
Lumos can be set to three different brightness options at a maximum of 10,000 lux using efficient LED bulbs that have a lifespan of 50,000 hours rather than fluorescents which do not last as long. It must be plugged into the wall and does not have a wireless option, which may make this difficult to travel with or use on certain surfaces. However, Circadian Optics assures that this promises a brighter light compared to rechargeable options.
Easy to configure with an unobtrusive design, Lumos is great for the workplace and narrow spaces.
Verilux –
Portable
HIGHLIGHTS:
Compact design
Simple on/off button operation
10,000 LUX white light
If you are traveling and want to continue phototherapy, it may be difficult to pack up a big sun lamp. Besides that, not everyone has a lot of space in their home or at work for a large product that you only use once or twice a day. The Verilux HappyLight is a small, portable option, weighing only 1.5 pounds.
Because it is so small, you can take it anywhere in a backpack or duffel; however. It must be plugged into the wall. Note that the HappyLight can only be plugged into 120-volt outlets, so when traveling to Europe (or many other countries), you will not be able to use this product without some kind of adaptor.
TaoTronics –
3 Brightness Settings
HIGHLIGHTS:
3 Brightness Settings
Easy to set up
Touch Control Timer
10,000 LUX white light
For those who are hesitant to make an investment, TaoTronics Light Therapy Lamp is our recommendation. Its affordability allows you to try out phototherapy while still offering a lot of great features. With three brightness levels up to 10,000 lux, TaoTronics uses UV-free LED bulbs, meaning no harmful ultraviolet rays and longer periods of time between replacing the bulbs.
The timer makes each session a breeze, with settings between 10 and 60 minutes. No need to worry about forgetting to turn it off, as it will automatically shut off after the timer ends. The surface cannot be adjusted, so you may have to be more mindful of where it is placed to assure that you are properly being exposed to the therapy.
The price really can not be beaten, and for having so many features, TaoTronics definitely offers some bang for your buck.
Light Therapy Lamp Buyer's Guide
What Are Light Therapy Lamps and Boxes?
Phototherapy lamps contain rows of fluorescent bulbs that mimic natural sunlight. The lights can be between 5 and 30 times brighter than regular office lights and are placed in a box that filters them. They are now a common treatment for many disorders and problems, such as depression, difficulty sleeping, and jet lag.
Niels Ryberg Finsen received a Nobel Prize for his research of phototherapy in 1903, and lamps were made more popular in the 1920s. Although originally used as a treatment for seasonal depression, manufacturers also discovered that subjection to ultraviolet rays could be used for cosmetic tanning. They have become much safer now, and filters help minimize the exposure to UV rays.
For treatment, the lamps are placed near where you are sitting and aimed at the eyes, imitating outdoor light when the options of getting those benefits naturally are limited or not available. The light must enter the eyes indirectly, as just exposing your skin to the it will not have the same effect. Many people will put the lamps on their desk when working or next to the couch while watching television or reading a book.
Therapy generally works best in the morning, following the sun's regular cycle—although this changes depending on each individual case—and sessions can range from 30 minutes to 2 hours. Consistency is important to the effectiveness of phototherapy, so talk with your doctor about a schedule that works with you.
What is Seasonal Affective Disorder (SAD)?
For many, winter is a time to curl up by the fire with a hot cup of cocoa and a good book. Others may long for summer days and warmer weather. But some feel severe physical exhaustion, depression, or anxiety as the days get shorter.
These people may have Seasonal Affective Disorder. Also known as SAD, Seasonal Affective Disorder is a syndrome with symptoms of major depressive episodes that follow seasonal patterns. Although most patients have these episodes during the fall and winter months, there is a small percentage of people who feel them in the spring/summer.
Generally speaking, the more sun exposure a person receives, the less likely they are to have Seasonal Affective Disorder. For example, someone living in Michigan is more likely to feel the effects of SAD than someone living in Florida; however, seasonal mood disorders can be felt all around the world and at any latitude. Both adolescents and adults can be diagnosed with Seasonal Affective Disorder, and women and young adults are the most likely to be affected.
Some minor shifts in mood or energy are normal, but some feel intense symptoms. Many feel their sleeping patterns, mood, and appetite change with the seasons causing disruption in their day-to-day lives. There are a few different treatments for Seasonal Affective Disorder, but due to the lack of exposure to sunlight in many SAD cases, one of the easiest and least intrusive is through the use of therapy lamps.
Who Should Have a Happy Lamp?
Sun lamps are increasingly being used as a treatment option for a variety of disorders because there is minimal risk. Eyestrain and headaches are the most commonly reported side effects. Although every patient may have different needs, for some, phototherapy is the only treatment needed to subside symptoms.
For others, therapy is paired with other medications. Researchers have found that in many cases, happy lamps have been known to increase the effectiveness of antidepressants. Phototherapy has been shown to work in 60 to 80 percent of SAD patients.
Most people find results within two to four days after beginning treatment. Phototherapy has become increasingly popular because of this; Scandinavia, in particular, has welcomed phototherapy as a way to minimize the effects of SAD, and they even offer clinics that you can visit to be treated. These clinics are becoming less and less common, but the emergence of in-home sun lamps has allowed phototherapy to continue to be an ideal treatment.
Although the statistics are encouraging, it may not be for everyone. Those with light sensitivities and conditions such as lupus or glaucoma may better benefit from other treatments. Additionally, a small number of patients with bipolar disorder have reported higher frequencies of mood swings and disturbing thoughts when using phototherapy.
Discuss treatment options and work closely with a physician before beginning phototherapy, especially those with preexisting diagnosed conditions. A doctor can help prescribe the frequency, duration, and intensity needed for each individual case, along with other options and treatments available.
How Do They Work?
Our bodies follow an innate 24-hour rhythm called circadian rhythms or sometimes referred to more casually as "biological clocks." Light helps regulate these rhythms. Our ancestors relied on the sun to let their bodies know when it was time to be awake and when they should be sleeping; however, as our society has shifted to working indoors, we spend much of our days under artificial lights.
We naturally create hormones like melatonin (which affects our sleeping patterns) and serotonin (which affects our mood), and altering our exposure to sunlight can throw our rhythms out of whack. Being exposed to artificial lights does not offer the same benefits of outdoor light, and for some people particularly, their bodies struggle to adjust the quantity and frequency that certain hormones should be released. This can cause major disruptions in the quality of sleep and mood.
Therapy lamps imitate the sun to help your body regulate these hormones. By strategically timing the use of them, you can essentially reset your body's clock, reminding your brain when the right times to release certain hormones are. The effects can range from simply having a deeper and more restful night's sleep to resolving symptoms of sleeping disorders.
These lights can be used as a treatment for a variety of situations, from sleep-related disorders to skin conditions. In the next section, we will take a look at specific circumstances in which they may be a useful tools.
Reasons to Consider Buying
Seasonal Depression
Most commonly, therapy lamps are used as the first treatment option for seasonal mood disorders. As we discussed above, seasonal depression can create major disruptions in sleeping patterns, as well as appetite and mood. Bright light therapy is a relatively easy way to treat these symptoms without the negative side effects of medication.
If you find yourself experiencing symptoms of seasonal depression, speak with a doctor about the possibility of using phototherapy.
Jet Lag
Frequent travelers may want to think about phototherapy to aid recovery from jet lag. When traveling over multiple time zones, our natural sleeping rhythms have to shift. Critical timing of light can hugely affect the way your body reacts to jet lag.
As a general rule, when traveling east, avoiding lights at night and exposing yourself to bright morning "sun" can help your body adjust to the new time zone more quickly. Doing the opposite when traveling west has the same effect. The more time zones you cross, the more complicated the timing of light gets, so do proper research before traveling for the best results.
Adjusting To A Night time Work Schedule
Along the same lines as jet lag, altering a circadian rhythm can be hard on our bodies, and someone who is working the night shift may find themselves struggling to sleep well during the day. Melatonin, the hormone that tells our body it is time to sleep, is often suppressed in night workers, and their bodies may struggle to maintain the amount needed for a good rest.
Exposing yourself to therapy at the right time may help your body adjust to a new sleeping pattern, so discuss timing with your doctor to know when it will work best for your individual situation.
Dementia
Dementia patients often have difficulties sleeping through the night, affecting not only their quality of rest but also for those caring for them. Research has shown that exposing those with dementia to light therapy during the day helps adjust their body's natural clock and remind their brains when they should be sleeping.
Many adults with dementia struggle with depression and agitation, and phototherapy improves these symptoms in many cases. Phototherapy has been known to improve cognitive ability in dementia patients as well, although only those in the early stages. As always, speak with a physician before treatment.
Key Elements For Light Therapy To Be Effective
Duration
Therapy sessions range from 30 minutes to 2 hours, depending on the specific brand and doctor's recommendations. If a patient does not spend enough time in front of the surface, they may not receive proper exposure to the light to benefit. The opposite holds true if spent too long in front of one, as it could cause damage to the skin and eyes.
The general recommendation for Seasonal Affective Disorder treatment is 20 to 30 minutes, but once again, this can change according to a doctor's instruction. A physician may recommend starting at lower increments of time and slowly increasing the length of sessions to assure maximum results. Some cases need multiple sessions of therapy in a day.
Keep a log of therapy sessions and the effects that you see in order to find what lengths work best with your schedule.
Timin
As we discussed earlier, each individual circumstance will require different timing. Someone with Seasonal Affective Disorder will most likely see results from sessions in the morning after waking up, following the sun's natural rhythm. This will not be the case for someone who works the night shift, as their body will be working against the sun's usual pattern.
If your reasoning for phototherapy is seasonal, you may want to begin sessions in the fall and stop them in the spring. If you stop treatment too early, symptoms may return, so it is best to keep track of when you begin and stop sessions as the seasons change to best serve you in the future.
Consistency is key in phototherapy. It cannot cure a disorder, but it can ease symptoms. Taking time off after you start to feel better may reverse the effects, so find a routine that works best for you.
Intensity
The intensity of phototherapy is measured by a unit called lux, where one lux is one lumen per square meter. Products available for purchase are generally between 2,500 lux and 10,000 lux; the more lux a light has, the more intense it is. For SAD patients, a typical recommendation is 10,000 lux.
How close you sit can affect the intensity you receive, as well. The further away you sit from the lamp, the less intense the light. Each will have its own specific recommendations for maximum results that can be adjusted with the help of a doctor if needed. Size matters, too; make sure the surface is at least one square foot—preferably bigger—to assure proper exposure to the light.
Frequently Asked Questions about Light Therapy Lamps
How much UV light does a lamp release?
Ultraviolet rays are a form of radiation that generally come from the sun. Radiation is measured by frequency; an example of high frequency would be x-rays, and lower frequencies include radio waves. UV radiation is on the higher end, and that high energy can damage our cells, sometimes causing cancer.
Each model will emit different levels of ultraviolet rays, but modern brands have been designed to filter out most of the harmful light. Some are even UV-free, depending on the source that they use. The length of time spent in therapy should not be enough to cause damage, and luckily safety has been much more important in production in more recent times.
Can it damage the eyes?
If used correctly, sun lamps should not damage the eyes; however, looking directly into the light source could cause damage. Just as looking into the sun can hurt your eyes, so can looking into any UV source. In order to get proper results, your eyes must remain uncovered in order for the light to enter them, so do not cover your eyes with any type of glasses or cover.
There have been no reports of damage caused from using phototherapy, but for those particularly worried about damaging their eyes, use a fluorescent source rather than incandescent. Brands today have introduced new filtering systems to disperse the light better than in the past. Those with light sensitivities or eye conditions should talk to their doctor before beginning phototherapy.
Conclusion
Sun lamps are an easy and inexpensive way to treat a variety of conditions. Seasonal Affective Disorder sufferers, frequent travelers who struggle with jet lag, and those who have difficulties sleeping may benefit from this low-risk treatment (just to name a few). Although there are many options on the market, our list of best lamps will hopefully help decide what may be the best option for you.
We recommend discussing phototherapy with your doctor before beginning sessions to assure that this is the right treatment for your situation, as each individual case requires different needs.
More Reading: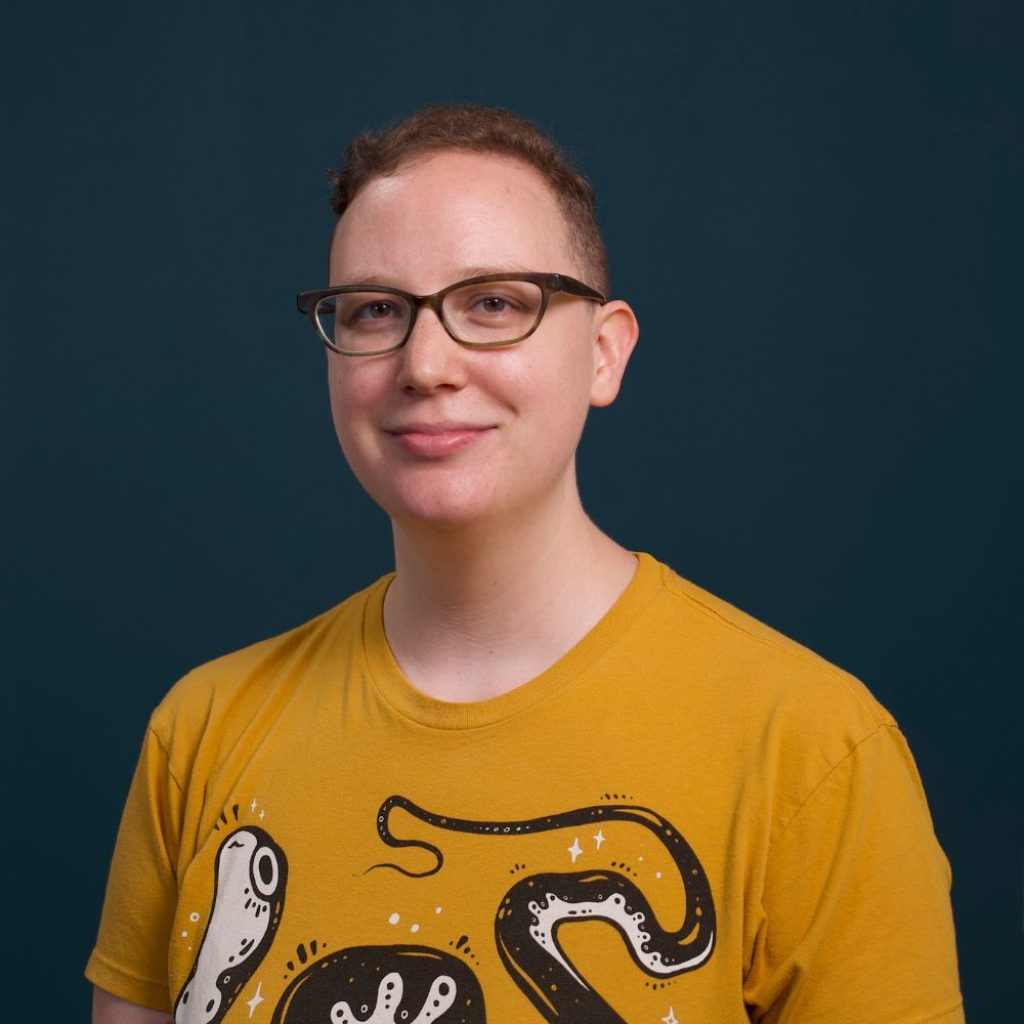 Melanie Kassel
Performance Editor
About Author
As Sleep Advisor's Performance Editor, Melanie writes and edits content throughout the site to ensure it's accurate, engaging, and up-to-date.