Those winter months can get pretty chilly, especially in open areas of your home. Smaller rooms can heat up rather quickly, but wider and more spacious dwellings can take a little more time heating up.
This can be even more troubling if you are trying to sleep. Some nights you may feel like no matter how many blankets you throw over yourself, you'll never get warm enough to rest. This article can help you find the best space heater for large room, so you no longer have to worry about freezing on those cold and frosty air evenings.
Top 4 Best Space Heaters For Large Room Reviews
Highlights:
Infrared quartz fireplace stove
Easily adjustable heat levels, 3D flame effect color, brightness and speed
Year Round Ambiance
Duraflame, you may recognize this brand name if you have used their firestarter logs to get a fire going on a crisp winter's evening or if you love the convenience of getting a campfire burning so the smores can come out.
The brand has taken warmth out of the fireplace and has designed one of the top electric space heaters to be used in the home.
Why is this the best overall? Duraflames Electric uses infrared quartz to maintain natural humidity that keeps the air comfortably heating and not overly dry. This 5,200 BTU unit is designed to heat up to 1,000 square feet.
This has an artificial three-dimensional flame effect tech that displays convincing flames dancing over smoldering logs. This effect has adjustable brightness, speed, and color settings. And most importantly, included is an adjustable air heating thermostat that allows users to set their desired temperature for the large room of their choice.
Purchase the Duraflame Electric Heater
Dr. Infrared –Best Efficient Space Heater
Highlights:
Dual Heating System featuring infrared quartz tube + PTC
12 hour automatic shut-off timer
Eco, High and Low temperature settings
Dr. Infrared sought to make a product that would not kill their customer's wallets. Their products combine the quality comfort of standard convection air heating with infrared technology.
Their original Dr. Infrared is designed and made in the USA and features a number of safety features.
This model carries overheating and tip over protection. It also has an automatic 12-hour shutoff timer, so you can leave the house for work or a day trip without worrying about your air room space heaters at home.
If you're sleeping with this model running, it has a quiet fan designed to not disrupt your rest.
What makes it stand out? Dr. Infrared promises 60% more heat than other 1500-watt space heaters. Their dual delivery system was designed to transfer heat better and faster to spaces up to 1000 square feet. The brand says their space heater distributes 250°F air at 3.5m/s to a central room while competitors can only deliver 155°F at 2.2m/s.
Purchase the Dr. Infrared Heater
Lasko 5160 – Best Ceramic
Highlights:
Ceramic Tower Heater
2 quiet settings
Adjustable thermostat
Timer function available
Lasko is one of the nation's leading brands in home comfort products. They manufacture small appliances like fans and indoor heaters. This product, the Lasko 5160, uses widespread oscillation to evenly distribute warm air in large rooms.
What makes this product so great? This electric ceramic heater from Lasko features a comfort system that distributes air through the room and has an extra long ceramic element for continued warmth.
Included with this product is a remote that makes it easy for users to customize heating settings. This design is made to work for large spaces like living rooms, kitchens, offices, and more.
This model has a built-in carrying handle and can be easily transported at just over 7 pounds. It also features three quiet settings: high heat, low heat, and PLUS auto, which is controlled by a programmable thermostat. This product has several safety features, including overheat air protection and a cool-touch exterior.
Purchase the Lasko 5160 Heater
Vornado MVH – Best Value
Highlights:
Adjustable thermostat
3 heat settings
Forced air heating
The Vornado focuses on circulation to maintain heat throughout the room.
Instead of producing intense air heat, this fan like heater uses a spiral pattern called vortex action to push warm and gentle heat throughout the room, using both the walls and ceilings as additional pathways.
Why is this the best value? This model's price tag is significantly cheaper than many of its competitors. Not only that, it is designed to use less energy than traditional heaters, therefore saving customers on their power bill.
This design helps to evenly spread heat, whereas traditional indoor air heaters can sometimes leave hotspots in a room.
The one downside is this may not cover quite as large of a room as some of the other options, only covering 180 square feet, making it great for a guest suite or a child's bedroom. This product includes several safety features including tip protection and an automatic safety shut-off system.
Purchase the Vornado MVH Vortex Heater
Benefits of Space Heaters for Large Room
Having an electric space heater in an area that seems huge can help provide the air warmth & heating you need. People tend to spend a lot of time in their homes, and being cold on a frequent basis could lead to getting sick. Not only that, sitting in an overly chilly large central room can be just downright miserable.
This is especially a concern if you are trying to rest. Sleepers typically use a electric blanket because their physiology demands that their body be warm while it is trying to rest. If you have a giant bedroom and the central heating just is not cutting it, the addition of an indoor air heater could go a long way.
Buying Considerations – Space Heaters for Large Room
Convention
This is a transfer of heat through a heavy movement of molecules within a fluid. Convection room space heaters use this technology with air convection currents that circulate through an appliance and move across some sort of heating element. This process energizes the molecules in the air, causing them to rise.
Most often these models use oils to stimulate heat. These models can have a hot water coil, an electrical component, or some sort of steam coil.
Because the convection process causes warm air to rise, a common complaint is that warm air compiles near the ceiling. A ceiling fan could compliment this type of heater to help solve this problem.
Radiative
Many of these models are known as infrared heaters. They are not designed to heat the air necessarily, but rather heat the objects around them. Where the temperature of the air may be actually lower than a method such as a convection unit, the way a room feels should be the same.
Some of these models may use quartz to radiate heat while others use more of convection like method by using liquid filled oil heaters to warm the liquid in metal tubing via circulation. Aside from space heaters, these methods are often seen in floor and wall heating units.
There are two ways these heaters are energized:
Electric – These units plug right into your typical electrical outlet, making them a great choice to be used in your home or office setting. These units come in a wide variety of sizes, energy outputs, and types. Both radiative designs, as well as conductive models, can use electricity to heat up a large room. All of the designs on this list are electronically powered.It could also be important to know how many watts of heating power an electric heater uses to warm a room. The higher the watt count, the more expensive your energy bill could be at the end of the month. So a heater that touts lower watts, with a higher per square foot range of heating, could be in your best interest.
Gas – Propane or butane typically power these type of heaters. These are best used outside as they usually burn gasses that create carbon dioxide and the even more deadly carbon monoxide. This model would be best used outdoors as they can easily be moved around without the need to plug into an outlet.In addition to being easy to lug around, they also produce more heat, which makes them superior for an outdoor environment where spaces are typically bigger. As mentioned above, be sure to always use this type of space heater in a ventilated area to prevent dangerous off-gassing.
Safety Features
Many indoor models include safety designs that help prevent fires from igniting in your home. Certain models may include features that detect when the unit is falling over. This is an especially good component for customers who have small children or pets who are susceptible to knocking the air space heater over.
Many units also incorporate an overheating safety feature that automatically turns the unit off when it gets too hot. Another common precaution brands implement is an automatic timer that shuts the unit off after 8 to 12 hours of continuous use. These techniques and more are there to ensure customer safety and continued satisfaction.
Temperature Controls
Most heating units nowadays incorporate some type of temperature regulation into their design. Many have buttons to raise and lower temperatures on the unit's display, while others include a remote that allows users to adjust the heat from afar. Some units allow users to set the temperature to a certain degree, while others may offer a more simplified Low, Medium, and High setting.
Some electric heaters include a timer that allows users to decide how long they want the unit to operate, and more advanced units can even be programmed to kick on at certain times during the day.
Heating Capacity for Large Rooms
How much heat your space heater puts out is going to depend on what type of unit you decide to purchase. What customers should look for is how many square feet a unit is rated to cover. Some could be as little as 150 while others could be closer to and beyond 1000.
Circulation of air is another important factor, as some units might produce very hot air, but do not do as well at distributing that heat throughout a room. So what customers really want to be on the lookout for is something that can both circulate and produce enough heat to cover a wide space.
Noise Level
A noisy model can be aggravating and keep you up at night if you are trying to sleep. Looking for a product that advertises terms such as "noise reduction" or "silent heating" should be a good key indicator.
A little bit of noise can be soothing, as these units can create sounds similar to a white noise machine. This relaxing sound can help put you to sleep. But if you are dealing with a unit that sounds more like the tornado that swept Dorothy and Toto up in the Wizard of Oz, you could be tossing and turning all night long.
Timer
There are space heaters out that allow users to set a timer on their unit. Whether they want it on for an hour or seven hours, optimized controls allow customers to set a time limit for their heater. When the clock is up, the heater is designed to automatically shut itself off.
A lot of units come with an internal safety timer that disables the space heater after 8 to 12 hours of uninterrupted use. Although, there may be some brands that allow their customers to set time limits longer than this.
Ease of Setup
This can and will likely vary between brands. Some units are as easy and taking it out of the box and plugging their heater in, while others may be a bit more complicated. More advanced models come with customized settings that might need to be adjusted before they can be properly used.
Features like timers, filters, and temperature settings may need to be dealt with first. Also if your model has the ability to be mounted to a wall, this could add some time to your setup process.
For the most part, these features should be easily managed and most brands will include some type of booklet that can help with setup.
Controls
Controls on most devices are fairly straight forward. Most units should have a power button and there is typically a way to raise or lower temperature. More more simple units may have buttons or switches that allow users to activate a high, medium, or low mode.
If the unit you purchase has a timer, there will likely be controls to set and adjust this feature. If your model includes a remote control, typically these same controls will be available on its interface. For a more complete guide, there is often a product manual with control descriptions and instructions.
Thermostat
Many models use a thermostat that can keep track of the temperature in the room. This feature often monitors the output of heat, too. There is usually an analog or LED display that shows users the current temperature.
If the unit you purchase includes a remote, this can also be displayed and adjusted here. Keep in mind, these thermostats are not always completely accurate, so it could be beneficial to compare these levels to your central heating system if you have one.
Some models have included a safety feature that shuts off the unit off if the thermostat detects dangerously high temperatures radiating from the heater.
Mounting Ability
Some units are able to be mounted on walls or ceilings. These units should include small fixtures that hook or screw into the wall and a manual that walks you through the installation process. This may add some time to the initial setup but there are practical benefits to this step.
Mountable space heaters are great for small areas or homes that have pets or children. This allows them to be out of reach and should make them much more difficult to tip over. This could also be a good aesthetic approach, as it can keep the heater off the floor and up on the wall and out of sight.
Design for Large Rooms
Functionality is not the only thing that is important when choosing an electric heater for a big room. Shoppers may also want to choose something that is not an eyesore in their home. Things like size, shape, and aesthetic design can all play a role.
Something that is small and portable can be carried from room to room and placed in a corner where nobody should notice it. While other, bigger units can look like an attractive small wood burning fire. Overall, the desired design completely depends on the user's purpose for the machine and varies on a case to case basis.
Wattage
This is the measure of electrical power your heater will use. The higher the number the more energy your machine is exhausting. It is also important to remember, the more wattage a unit uses can often reflect more money being spent on an electrical bill.
What shoppers want to look at is the wattage to square foot ratio. If you have a 1000 square foot room you want a unit that can heat that room for the most minimal amount of electricity. So, if unit A heats this room with 2000 watts, a more ideal option would be unit B that does the same amount of work with 1500 watts.
Interested in exploring further? Visit our guide to the most efficient space heaters.
Frequently Asked Questions about Space Heaters for Large Room
Are there space heater alternatives?
Yes and no. A space heater is anything that is designed to heat up a small to large space. As far as units that operate in your home, as you read there are many different types but in some way, these are all space heaters.
If your central heating is not doing the tick there are a few things you could try.
First, if you have a fireplace, try to use that out more often. Families and friends can gather around the fire to bond, make memories, and play games. Sounds like fun!
Another simple trick is to run the oven. This could be an expensive way to heat up your home, so if you are going to do it, you should at least bake something yummy. After all, who doesn't like baked food?
A more expensive option is adding radiant heat to your walls, floors, or ceiling. These can be placed beneath carpet, tiles, in the ceiling, or inside your walls to help warm up your room.
Are oil-filled heaters safe?
These oil heaters are typically more energy efficient than electric heaters and can be a safe option if the companies have taken certain safety precautions. Just like electric heaters, these models can be automated to shut off if they tip over or overheat. They can also include design features that make them safer to touch, though this is still highly inadvisable.
As a general rule, users should never hang clothes on our around their heater. This could end up being a huge fire risk. As far as the use of oil, this doesn't really present a huge safety concern, no more than an electric heater, that is.
Space heaters cause thousands of fires every year. So, as a general rule, people who own and use an electric heater should just be careful and avoid situations that could present a fire hazard or someone getting burned.
Are space heaters safe for kids?
Yes, they should be. All situations are different, but when taking the proper precautions, parents can find a space heater that works in a childproofed home.
As has been mentioned, many models include safety features that make them ideal for use around children. Some have designs that are safe to touch, while others include heaters that shut off when they are tipped over. For shoppers looking to take things a step further, there are units that can be mounted on walls and ceilings, helping ensure that children cannot reach the space heater.
Every home is different. Some people are able to get by without any incident while using indoor heaters that have none of these safety features, while others prefer to be extra protected and purchase a unit that includes them all. When it comes to children and their safety, it is typically better to be safe rather than sorry.
Conclusion
Well if you didn't know anything about space heaters, you sure do now. As you can see, there are many options out there to help you heat up even the most spacious rooms in your home. Hopefully, you have come away with a better idea of what you are looking for, or better yet, maybe you know exactly which electric heater you want to purchase.
Whether you have a wide living room, a big bedroom, or a large basement that needs some extra heat, there should be an option out there to help you out.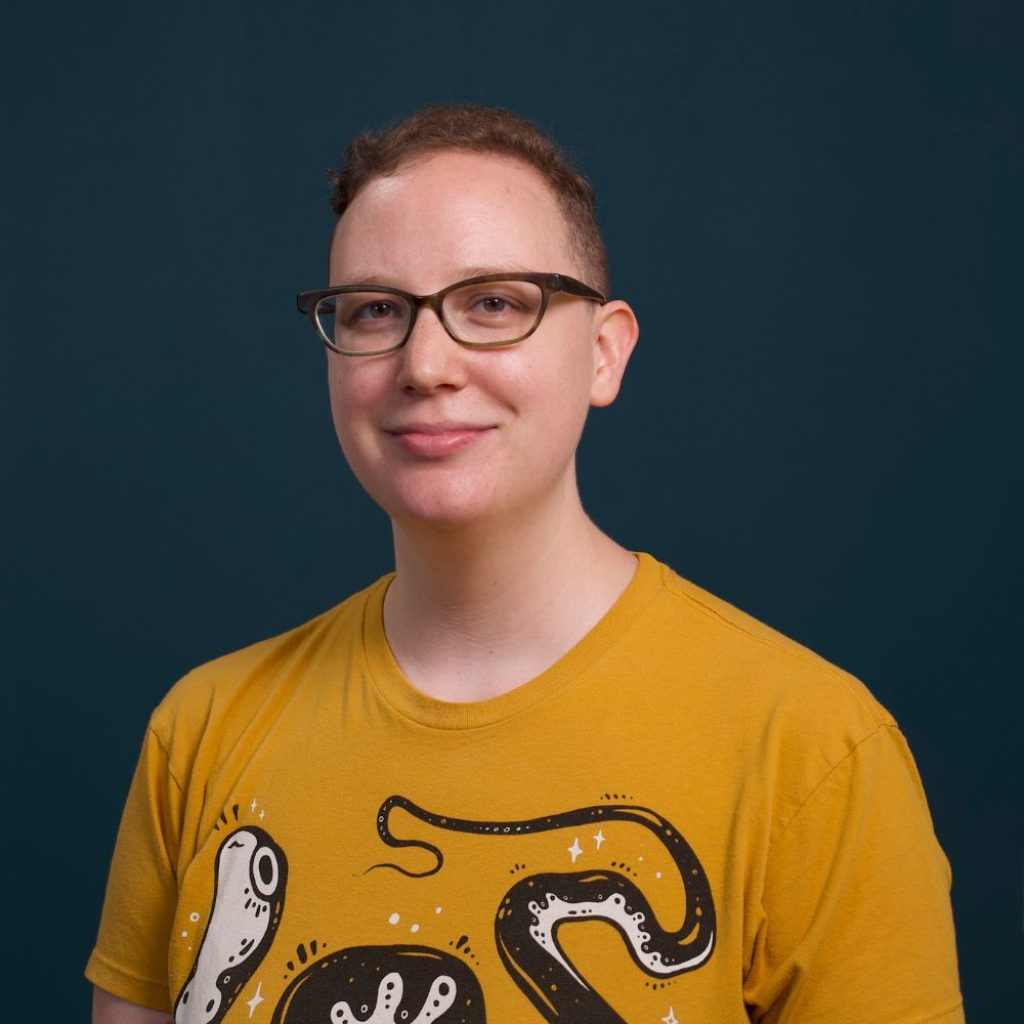 Melanie Kassel
Performance Editor
About Author
As Sleep Advisor's Performance Editor, Melanie writes and edits content throughout the site to ensure it's accurate, engaging, and up-to-date.
Sources and References:
Electric Space Heater Safety – nfpa.org