Oil heaters can be a reliable option for heating a room. They can present dangers if not treated with caution, however, they are remarkably effective. They can offer heat at a reasonable price while keeping you warm and toasty the whole night through.
It can be a good idea to invest in one if you often wake up cold or have other unreliable means of heating your home. The top-rated oil-filled heater for you may depend on your preference, but we've evaluated every measure to help you make an informed decision.
The 5 Top-Rated Oil-Filled Heaters
Editor's Pick
Dreo OmegaHeat Radiator Heater
HIGHLIGHTS:
Easy-to-use timer
4 heat settings
Easy to assemble
The Dreo OmegaHeat Radiator Heater is a powerful 1500W appliance strong enough to heat the entire room. The radiator features a programmable digital thermostat, allowing you to set the temperature anywhere between 41 and 95 degrees Fahrenheit. In addition, it has an on-and-off timer you can set at any time, making it easy to heat the room even if you're not at home.
The Dreo has four heat settings and is designed for ease use. The exterior is cool to the touch, so it's safe to have kids near. On top of that, it has a child lock, so nothing will change even if your little one touches a button. The Dreo has more protection systems, including one against overheating. Thanks to this, there's no danger even if you keep it running longer. Finally, the assembly is fairly easy, and you need no tools to put it together.
Best Heater for Medium-Sized Rooms
DeLonghi EW7707CM
HIGHLIGHTS:
Quiet
Good for larger spaces
Energy-conscious
There's a reason why this is considered one of the best for medium-sized rooms. The DeLonghi EW7707CM comes with several features that facilitate use and allow you to quietly and comfortably warm up space with little hassle or danger.
This powers up to about 1500w, making it potentially well-suited to medium-sized spaces but should fare well with smaller spaces as well. There's no additional assembly required, meaning it should be quick to set up, which might be a benefit to you if you don't usually like to assemble your products after getting them.
The included comfort temp technology allows for a more energy conscious direction towards heat output, allowing the temperature to be regulated automatically, meaning this could be less stressful for you. The thermostat has multiple heat settings for deep customization, and the 7 radiator fins should give optimal output.
Best Mini Heater
COSTWAY
HIGHLIGHTS:
Small size
Adjustable temperature
Size might be an issue when considering a purchase, as larger heaters tend to take up more floor space. Having your product placed somewhere very cramped or next to flammable objects could exacerbate the risk of burns or fires. The Costway Oil Filled Heater helps to amend that through its small size.
As the title suggests, this is smaller than other models/brands, having dimensions at only 5.5 x 12 x 14 inches and weighing 8.6 pounds, meaning it should be less bulky. There's a front carry handle molded into it, making it easy to transport.
The adjustable thermostat allows you to set temperatures the way you want them to be. The auto shut-off feature also helps to prevent overheating or other potential forms of damage in the case of a tip-over. The energy output of 700w is the maximum it can achieve.
Best Portable Heater
Optimus H-6003
HIGHLIGHTS:
Very portable
Oil never needs re-filling
Good for smaller spaces
Have you ever wanted a heater that you could use at your deskside? Something a bit more portable that allows you to set yours in places you wouldn't expect? The Optimus H-6003 just might achieve that for you, as it's highly valued for its portability, potentially giving you more convenience in placement.
Portable means lightweight and small, which is what this accomplishes at a size of 16 x 6 x 15 inches and 8.5 pounds. The included diathermic oil never needs refilling and should work efficiently in keeping a place like a bedroom warm. A heavy gauge sheet metal cabinet houses the inner workings and should be durable enough to withstand a fair amount of abuse.
The Optimus H-6003 is a quality product that was designed to be ideal for smaller spaces, like right by your desk in an office or a bedroom.
Best Silent Heater
Honeywell HZ-789
HIGHLIGHTS:
Quiet
Digital Timer
Increased portability due to wheels
Silent operations can be pretty important, depending on what your needs are. For example, if you prefer something that runs quieter, it might benefit you to look into this feature, as some might be noisier than others. The Honeywell HZ-789 boasts the proficient silent operation, making it a choice selection for those in the market for this type of product.
This comes with a digital EasySet 1 to 12-hour timer, that allows you to regulate temperature over time, shutting it off after a specific period to help save energy. This can be helpful if you prefer a more hands-off approach with regulation, and can even help save you some money.
It has easy-glide wheels and a pull handle for convenience and portability, along with a tip-over switch that operates over 360 degrees. Included overheat protection and thermally insulated wiring help keep this safe and secure.
Factors to Consider Before Buying
Type
This is important because different types have different functions. You may find that some don't work for your needs, and others might work much better for you. Generally, you should do research into these categories and size up their strengths and weaknesses to get a better impression of how it will operate for you in your space.
Typically, there are oil-filled, ceramic, and electric types, which will be covered later on in this guide. For now, know that these all generate heat differently, and give you warmth in various ways.
Size
Size also matters here, because you might value portability or floor space. Knowing the size of your product will go a long way in terms of safety and, sometimes, the convenience of use. For example, larger ones might not fit appropriately in your space, becoming cramped and posing as potential fire risks.
Generally, it's the wattage that determines heat output, so choose a size most comfortable for you.
Material
Materials matter and you should definitely keep this in mind when shopping. Some are more durable than others, which might make a difference in how long yours will hold up. Shopping around for different types might help you if this is of concern.
Some types like steel tend to hold up well against damage, so be sure to do research on what yours is made out of.
Controls
The type of controls your product comes with can be of great convenience to you, depending on what you're in the market for. For starters, some have more controls than others, allowing you more breadth of choice in how you regulate your temperature.
There are many different types, with some even being eco-friendly, which might be important if you're concerned about energy consumption. Be sure to look into what yours has and see what you need.
Design
Design is important because it determines how the heating capabilities should function. Some are designed in such a way as to prevent the structure itself from getting too hot, while others have a longer, wider design that has a better distribution of warmth with a bigger surface area.
Portability is also a factor in design, with some being far more convenient than others, coming with included features to help facilitate transportation. Look into this to make sure what kind yours will have.
Pricing
Some models or brands will be priced better than others, while potentially offering the same functions. This isn't always the case, as sometimes less expensive means fewer features or a design that isn't as good as more pricey versions. This is all highly dependent on the individual and what they want out of their product.
For example, some people might want simple warming with nothing too fancy, which means a cheaper option might be the way to go for them.
Warranty
Warranty will vary from store to store and by the manufacturer. Some will have longer warranties, while others might be short and only cover basics like manufacturing defects. There's no one size fits all rule for this, and you might have to go to the manufacturing website itself to check.
Be wary of online stores, as the warranty isn't always upfront, and might be drastically different than expected, especially if purchasing a used product.
Wattage
Typically, higher wattage means more warmth output, which means it's an important number to look out for. On the downside, this also means that there's more energy consumption, so that might be of concern to some people wanting to save money down the road. Larger rooms will require heaters with higher wattage, as they need more heat, so this is also dependent on the size of your space.
You'll need to be aware of this for any future purchase, as it's a major deciding factor in how yours will perform.
Want to know more? Check out our full guide to space heaters for large rooms.
Oil Filled Vs. Ceramic Vs. Electric Heaters
Typically, you need to know how various types function so you can make better, more informed decisions. As was said earlier, different types will use different designs and methods for providing warmth.
Oil-filled heaters don't ever need to be filled/refilled with oil. It is already included with the radiator and never needs to be replaced, existing solely to circulate through its fins to provide warmth.
These heaters typically take longer to get going, which might be a problem if you need something fast. However, these also retain heat much longer than other types.
Ceramic models heat faster and can generally provide warmth instantly. However, they tend not to retain heat so your room may get cold again when it shuts off. This can be ideal for times when you only need heat for a specific amount of time, giving you a bit more control over temperature.
How Do Oil Heaters Work?
These function differently than other types, thanks to the oil element inside of them. Typically, people use these for their superb temperature retention, giving you long-lasting warmth well after it is turned off. These can work well for people who want to be more conscious about energy use, as it does not need to be continuously in use once your space is warmed up sufficiently.
The oil element inside of these passes through long grooves called radiator fins, warming it up to a specified degree. Because there aren't any fans, these don't circulate air, instead, they warm up other objects in the room, causing the overall temperature to rise around them.
These might provide more optimal energy-saving capabilities over other types because of this design, which might interest those who are conscious about power bills and overall energy use.
Why You Should Buy Oil Radiator Heaters
Efficient
Because of their known heat retention, oil radiators can be an excellent alternative to more traditional means. Other types tend to only generate warmth as long as they are on, going cold once shut off. These, on the other hand, can trap heat in a space for a long period of time after being turned off.
This means that they might be more energy efficient for you in the long run, as you should end up needing less to feel comfortable.
Economical
Because you should use less energy, these also tend to be more economical. There's less power needed, so you're not using as much to heat up a given room. Because that retention stays, there's less of a need to use more energy, potentially reducing electric bill costs.
Some models are different from others and might use higher wattage, but generally, these offer economic advantages that might not be afforded to other types.
Convenient
Convenience is another aspect that many people think about when considering a purchase. Is yours easy to use and will it perform well?
Some brands and models are more convenient than others, including more features for ease of use. You'll need to check each potential product to see which is the more attractive option. In general, however, the capabilities of oil allow one to comfortably warm a space without extra assembly required, following a plug-and-play approach.
Portable
Depending on what you're looking for, portability can be important. How easy is yours to transport? Can you place it anywhere?
These are all valid questions that also depend on which make you go with. Some are more portable than others and come with features like wheels or carrying handles. Make sure you do research on which ones do and which don't.
Generally, these can be very convenient in this area.
Safe
Pretty much everyone is concerned with safety, whether it be how hot theirs gets or whether it uses dangerous materials. Typically, these are safe when taken care of properly and all the instructions are followed. With a good model, the oil inside should be encased well within durable material, and the design should not lead to fire accidents.
With that being said, safety ultimately depends on the user.
Learn More: How to Safely Use A Space Heater
Adjustable
Some space heaters are better at this than others, but this ultimately depends on the types of settings and controls included. Being able to change the level of warmth is an invaluable feature for any purchase, but you might have needs that a few might models not be able to accomplish. Doing research on each potential product can save you the hassle of returning the item and wasting time and money.
Comfortable
How hot does yours get? Is the warmth comfortable? You'll want to keep these questions in mind when considering one.
Some might be more efficient at keeping the temperature at a certain level for extended periods of time.
Shoppers should check the features included; this could include whether it is capable of autoregulating, if it operates hands-free, or if you can set a timer for it to turn off after a certain amount of time.
Oil-Filled Heater Tips And Safety Precautions
As with any potentially dangerous product, it's very important to read the instructions and to take safety seriously. There are a few tips you can follow to take better precautions when using your heater.
Try not to use extension leads with your product, as this can pose a fire hazard. Plug sockets work better most of the time.


---

If your heater breaks sometime in the future, either get a professional to fix it for you or replace it either through warranty or by yourself.


---

Make use of auto shut-off features when applicable. Using a timer to turn yours off automatically after a set time can also help.
Frequently Asked Questions about Oil-Filled Heaters
Does it need to be refilled?
Despite common misconceptions and the name, these do not ever have to be refilled. The oil inside doesn't deplete when in use, and is instead used as a heating element to spread the warmth.
Don't open yours or try to refill it, as it should work perfectly on its own without any further action on your part. These tend to last a very long time without replacement.
How long do oil-filled heaters last?
This will ultimately depend on how you're using it. If yours tends to get damaged a lot or is used improperly, it might potentially have a much shorter lifespan than expected. If used properly and safety precautions are taken, then you could expect to use yours for quite a while.
Good maintenance and safe storage are ideal for long use, so be sure to read up on how to keep yours in working condition.
Is it safe to leave it on?
Typically, it is safe to keep your oil-filled space heater on, but this will depend on the surroundings. Like with all types, the longer it's in use, the higher the risk of danger, as it might be prone to accidents, burns, or even fire. However, most of the time extended use is safe as long as you keep it away from flammable objects and take the necessary precautions.
Conclusion
Oil heaters are a great source of warmth and can provide you comfort at low costs. They're ideal for anyone who is looking for quality retention, temperature regulation, and energy efficiency, as they can keep heat long after they're turned off.
You might want to be in the market for one if you have trouble keeping warm at night while you sleep. You'll need to do your research on which is right for you and whether the trade-offs are worth it. Hopefully, this guide provides you with a solid starting point.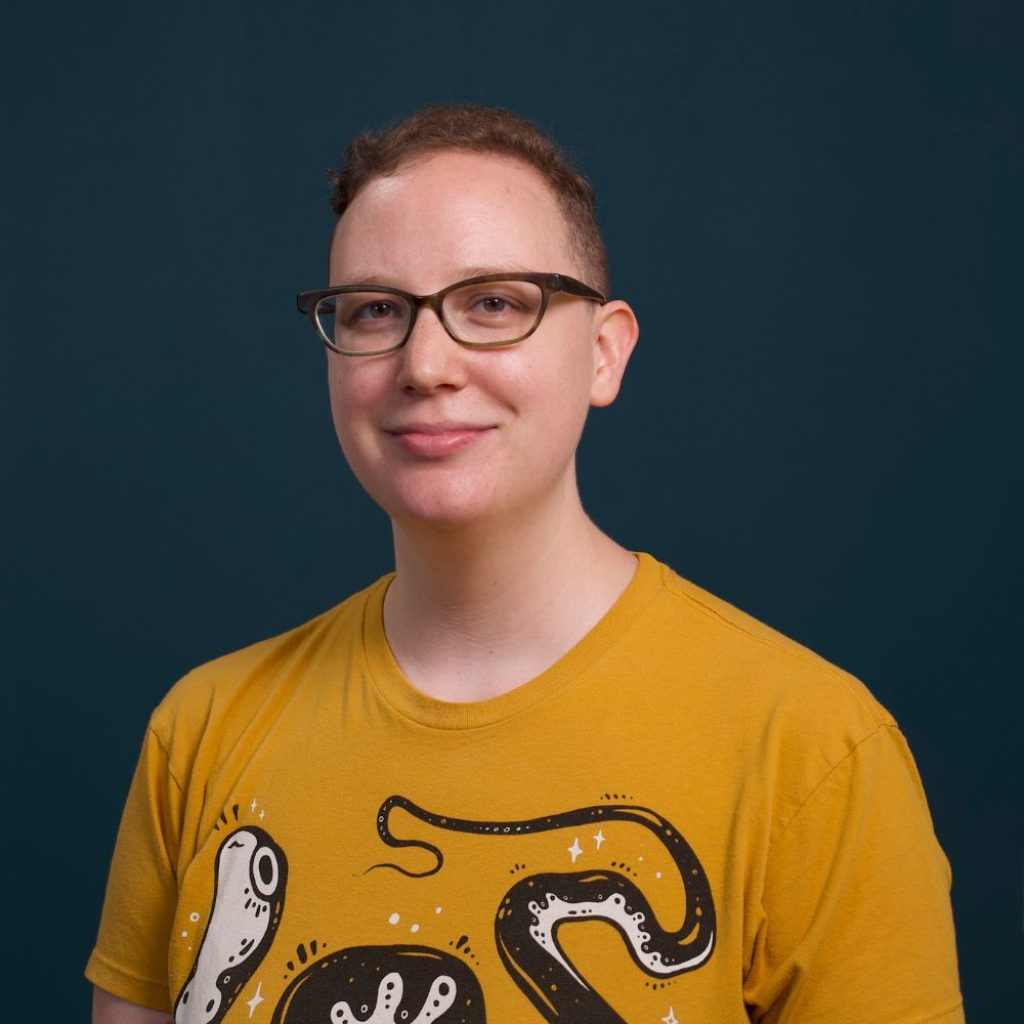 Melanie Kassel
Performance Editor
About Author
As Sleep Advisor's Performance Editor, Melanie writes and edits content throughout the site to ensure it's accurate, engaging, and up-to-date.