Winters can be rough and make your entire house too cold for comfort. Most people might put on a blanket or turn up the thermostat, but these can sometimes not be enough or be too costly. Space heaters offer a viable, potentially cheaper alternative.
They can also help you sleep at night or make your mattress more comfortable through warmth.
The benefit of an efficient space heater is that instead of needing to warm up your entire house through other expensive means, you can just have a single space rise in temperature, such as your room, office, bathroom, basement, etc., Nearly everyone can find a use for them, as their benefits and cost-to-warmth ratio are well worth the investment.
8 Top Rated Energy Efficient Space Heater
Dr. Infrared Portable Heater – Ideal for Large Room
An important aspect before considering any purchase is energy consumption. Some consume more but don't function as efficiently, depending on the brand. The Dr. Infrared Portable Space Heater was voted editor's choice for us because of its exceptional warming capabilities and energy-saving properties.
There's an auto energy saving feature built in, with an automatic 12 hour shut off, meaning even if you forget, it'll turn off by itself. Built-in overheat and tip over protection also gives you added safety and peace of mind.
It uses 1500 watts of energy and has two settings, high and low, allowing you to set the temperature to what you need it to be. It runs quietly at 39 decibels, making it good for those with noise considerations in mind. Its electronic thermostat has a range from 50 to 86 degrees, making it a great source of warmth for up to 1,000 square feet.
Check Pricing & Availability
url:https%3A%2F%2Fwww.amazon.com%2FDr-Infrared-Heater-Portable-1500-Watt%2Fdp%2FB002QZ11J6%2F%3Ftag%3Dsleepadvisor-171-1-20
DeLonghi HMP1500 – Adjustable Thermostat
Most brands are usually suited for floor placement, which often works well, but you might want to hang yours up on the wall, depending on your needs. The DeLonghi HMP1500 can do just that, coming with an included wall mount for easy vertical placement, and all at a fair price.
There's versatility in being able to place this on either the floor or the wall, and it comes with convenient wheels attached for easy portability. This uses 1500 watts of energy and has a thermostat that can be adjusted with multiple heat settings, giving you a comfortable and customizable experience.
Also included are overheat and tip-over protection for safety. As there is no fan inside, it should run quiet, which might be good if you don't like noisier models. Up to 300 square feet can be warmed, making it well suited for smaller spaces, like bedrooms or offices.
Check Pricing & Availability
url:https%3A%2F%2Fwww.amazon.com%2Fdp%2FB005MMN75G%3FcreativeASIN%3DB005MMN75G%2F%3Ftag%3Dsleepadvisor-171-1-20
Stiebel Eltron 074058 – Wall Mounted
If you need to disperse heat over higher locations, you might want to look into wall-mounted models. They can potentially offer you more flexibility in air circulation, along with saved floor space. The Stiebel Eltron 074058 offers both very capable wall mounting and warmth capabilities.
This powers at 1500 watts of energy and utilize a down-draft design. To put it simply, this basically means that cool air is pulled from the top, then pumped out from the bottom as hot air, efficiently keeping your room at the temperature you desire.
Included is an easy to install wall mount for flexible placement, along with frost protection to keep room temperature above freezing, if selected. Up to 215 square feet can be warmed, making this ideal for small spaces, but it should work very effectively at keeping the cold off.
Check Pricing & Availability
url:https%3A%2F%2Fwww.amazon.com%2FStiebel-Eltron-074058-Mounted-Electric%2Fdp%2FB001AHOA6M%2F%3Ftag%3Dsleepadvisor-171-1-20
Dyson Hot + Cool – Air Multiplier
Most heaters and fans usually only have one function: either heat or cool. While single-function isn't bad at all on its own and will serve most people just fine, you might also want a product that combines both. The Dyson Hot + Cool Jet Focus AM09 Fan Heater can do just that, being able to perform both functions and potentially offer convenience to you.
This comes in both black and nickel colors and has no exposed mechanical parts, like spinning blades, meaning that it should be quite safe to use around small children and pets. Also included are tip-over and overheat protection, designed to make usage much more secure.
The Air Multiplier technology allows for quick and even temperature regulation, keeping things between a range of 0 to 37 degrees. The dual function should also serve you well year round. If you need a proper 2-in-1, this Dyson should be a good investment.
Check Pricing & Availability
url:https%3A%2F%2Fwww.amazon.com%2Fdp%2FB00SMLKEUK%3FcreativeASIN%3DB00SMLKEUK%2F%3Ftag%3Dsleepadvisor-171-1-20
Trustech Electric
There are many different models that fit different spaces, so knowing the size of your room is essential before making a purchase. Offices sometimes run cold, and you might not immediately have access to a thermostat to change that. The Trustech Electric Space heater should work well for office spaces at an affordable price.
This runs at 750 and 1500 watt settings respectively, giving you ample choice over power output. As it is an oscillating ceramic tower, it should warm fast and spread evenly across any given room. There are multiple oscillation modes, and it has a total span of 120 degrees.
It has a temperature range running from 50 to 95 degrees Fahrenheit and comes with an 8-hour timer for auto shut-off. Other safety features include tip-over and overheat protection for peace of mind. An included remote control gives you more flexibility in temperature regulation.
Check Pricing & Availability"
url:https%3A%2F%2Fwww.amazon.com%2FTrustech-Electric-Heater-Oscillating-Tower%2Fdp%2FB07FXMS4S8%2F%3Ftag%3Dsleepadvisor-171-1-20
Vornado VH202 – Ideal for Personal Use
Small rooms don't have as many square feet, so they might be easier to heat than larger rooms, also potentially needing less energy. So, you might only need something smaller to heat efficiently. The Vornado VH202 can accomplish that, being a solid pick for those in the market for a device for smaller spaces.
There are two heat settings for extra control and customization, running at 375 and 750 watts respectively. The case should stay cool during operation, thanks to its design, meaning it should be a bit safer to be around, especially if you have children or pets. An air guide closure controls air into a beam for more direct circulation.
Industry standard tip-over protection and a safety shut-off are included, and the fans run quiet, meaning it might be good for anyone who values safety and low noise. Because it's smaller than some other competitors, it can be placed on a desk or in most other places for convenience.
Check Pricing & Availability
url:https%3A%2F%2Fwww.amazon.com%2FVornado-VH202-Personal-Space-Heater%2Fdp%2FB00VXEJ6PC%2F%3Ftag%3Dsleepadvisor-171-1-20
Lasko 751320 – Built-in Timer
On the other side of the spectrum, large rooms might take more energy to warm up, as there are more square feet to contend with. So finding the perfect option for this might seem more difficult, but it's actually quite easy with the right information and product. The Lasko 751320 is ideal for those with larger spaces in mind.
This ceramic tower comes with built-in options for oscillation, along with a built-in timer to set your own time length. It can warm up to 300 square feet, and also has to overheat protection included. If you're looking for something quieter, the three quiet settings should also suffice for your needs.
A carrying handle is conveniently attached for easy portability and an LED indicator that's color-coded lets you know if you're using low or high heat. This is quite compact for its size but can pack a punch at 1500 watts of power, making it a good pick to heat any large room.
Check Pricing & Availability
url:https%3A%2F%2Fwww.amazon.com%2FLasko-751320-Ceramic-Heater-Control%2Fdp%2FB000TTSXNI%2F%3Ftag%3Dsleepadvisor-171-1-20
Pelonis – Portable Safe
Like any other room, a garage can get cold as well, which might be quite inconvenient for you. The Pelonis Ceramic Space Heater aims to resolve this, being a potentially great fit for warming up your garage and making you feel more comfortable.
There are two heat settings at 900w and 1500w, which are ideal for regulating air up to 120-160 square feet. The ceramic design should heat fast, only needing seconds to deliver comfort to you. It's also made from ABS flame-resistant material, meaning it should be a bit more protection against any fires that break out.
The overheat protection and auto shut off also help make use safer, and a 24-hour digital timer can give you more control over yours. An ECO setting included has automatic energy optimization, which should help lower your power bill. Temperatures range between 40-95 degrees Fahrenheit, and a digital remote is included for convenience.
Check Pricing & Availability
url:https%3A%2F%2Fwww.amazon.com%2FPELONIS-Oscillating-Electric-Thermostat-Programmable%2Fdp%2FB07CTKB8MW%2F%3Ftag%3Dsleepadvisor-20
Buying Considerations
Fuel for Space Heaters
Electric
One viable fuel type which also is one of the most common is electric. Basically, these run off the electricity that your house uses, meaning that they don't need any other external fuel supplies. They can be used alongside your house's pre-existing temperature system or by themselves.
Be sure to check up on what type you might want, as there is a wide range of sizes and shapes available for whichever needs. You might want one you can mount to a wall or baseboard, depending on your desires.
Natural gas
These basically run off your house's gas, which might be more convenient, depending on the individual. Usually, natural gas tends to be cleaner than other energy sources, so that might also be a benefit to you if you have that in mind. It's also potentially cheaper than other sources, which could help out more budget-minded consumers.
Be aware though that you need to be aware of your house's gas line, and whether it can be accommodated for this. Sometimes you can't, depending on your neighborhood, so be sure to do your research.
Kerosene
Kerosene has many benefits that give it a potential edge over others in certain categories. For starters, kerosene is usually inexpensive and somewhat safer than other alternatives like propane. Another benefit is that this can create a lot of heat, making it great for large spaces like a warehouse or your entire home.
Keep in mind that, like most fuel types, you'll need to be extra cautious with this, as it requires proper ventilation. Safety precautions should be noted and followed to a T.
Propane
Propane tends to be very inexpensive, making it a solid choice for those more conscious about their budget. Though it is a great source of warmth, you need to be aware of a few things. Firstly, it can potentially be dangerous if not used properly.
Be sure to check if yours is for indoor or outdoor use. Using one improperly can lead to dangerous accidents that are entirely avoidable with the right precautions. These typically use either fan forced, convective, or radiant heating designs.
Pellet
Fuel types are all diverse in function and form, and finding out about each can be confusing at first. Some types might be more right for you, depending on how you expect to use your heat source.
As the name suggests, pellet burns pellets as a source of energy. These can potentially be extremely effective in warming a room or appropriate building. Pellets also have the added benefit of typically being inexpensive to purchase, meaning that might be less hard on your wallet.
Hydronic
Also known as radiant, hydronic types work by hot water being pumped through a specific type of design, such as tubing or radiators. This can be very effective, as, with the proper setup, it can provide very comfortable warmth in your home.
Another benefit of hydronic is that it can be installed on your floors even, heating up tiles and making them pleasant to walk across barefoot. They take longer than others to get going but can keep the heat for a very long time.
Oil
Similar to electric, oil uses your houses a main supply of electricity to power up. They tend to utilize convection currents, meaning that they can keep warmth long after they're powered off. However, similar to hydronic, it also tends to take a while to warm up.
Depending on what kind of operation or system working in your home or office, you might want to consider oil if you need something that keeps warmth well.
See Our Full Guide: Top-Rated Oil Filled Heaters
Heater Type
There are various different kinds to consider, and they all have different functions and purposes. Whether it be hydronic, oil, propane, kerosene, or electric, knowing their strengths and weaknesses is key to enjoyment.
These were detailed in the guide, but it might help you to do some other outside research too, as their exact properties can be quite extensive and expand past our scope. The science for each can be complicated to understand, but sometimes it's necessary to ensure you make the right purchase.
Which one is best for you ultimately depends on what you're looking for. You need to be aware of what you'll be using them for, as well as which one can best serve your needs. There isn't one that is inherently better than the other, as everyone is different and each individual experience will vary.
Heating Controls for Space Heaters
Timer
Most come with it, but some might not, so you should check product descriptions to make sure. This simply allows you to set the duration of time for how long your heater stays on. It's handy for people who might forget to turn theirs off during sleep.
Thermostatic Valves
If you own radiators, you might be familiar with this. These mainly let you set the temperature of each individual radiator for every room in your home. They also let you turn off each whenever you like. Depending on what you're looking for, you may find this more convenient than other controllers.
Smart Heating
Traditional means of controlling heating usually depend on manually selecting temperatures and setting range or duration. This works differently by instead relying on a smartphone app, which can be used remotely anywhere at any time. This might make things easier if you're able to get it.
Programmer
Do you often lament having to set temperatures on your own? Do you wish you could make a thermostat schedule for the week, and have a program automatically change it for you each day? This can do just that.
Not only can to program your system to specific timing, but you can also set it for the week without needing to manually change things each day. This might work perfectly for those who like theirs to automatically regulate while they sleep, setting it to turn off or on at a certain point in the night
Room Thermostat
You might already be familiar with these, as they're very common and in most households. These simply measure a room's temperature and keep it controlled to a specific degree, depending on what you set. Normally, these have to be managed manually, in contrast to newer smart types.
Room Space
Simply put, this is one of the most important details you'll need to note in order to measure out how much wattage you'll need. Typically, larger rooms require more energy for regulation, so you'll need more energy if you want to be comfortable.
When it comes to making a purchase, you can find out the type of room its made for from the product description page. Usually, it's written in square feet, so keep this in mind when making a decision. Getting one that wasn't made for a specific size could lead to inefficiency.
To not waste time and money, do ample research ahead of time.
Heating Capacity
Btus or the British Thermal Unit is typically used to determine this. Btus can be described basically as the specific amount of heat that you need in order for a pound of water to rise 1 degree Fahrenheit. Typically, you can find the amount of Btus on a product page and description.
Don't sleep on this part, as knowing the exact amount is important for determining the efficacy of your potential purchase. You could potentially get underwhelming performance if you don't pay attention to this number. Be sure to keep an eye out for it.
Amount Of Fuel Needed
This will mostly depend on what type of fuel yours uses. Some burn faster and more efficiently than others, while some need more to keep the warmth. Knowing the amount required to power yours is key in experiencing comfort.
Another important factor here is energy and cost. You could potentially be paying more for a particular fuel hungry purchase. If this is a concern for you, you should look into it before you buy. Knowing this can help you make the right decision, and potentially save energy and money, and might be more eco-friendly.
Learn More: How Much Does It Cost to Run a 1500 Watt Electric Heater?
How To Use Your Heating System Efficiently
Choosing Your Heating Method
When it comes down to choosing the right method for you, you should know a few things ahead of time. First off, much of it varies considerably from person to person, so nobody can recommend a specific kind without first knowing what conditions and parameters you have. What's right for someone else might be completely wrong for you.
Secondly, it also very much depends on whether you need one for every room in your house or just one specific room. If you're just going to mainly need warmth in a single room, you won't really need a central system and might benefit more from supplementary sources.
Use A Room Thermostat
Using one of these is easy, and odds are you've already used one. Typically, most houses will have this, as it's the main type of regulator that most people use. The benefit of this type of system is that you can set it yourself, and it will continue to regulate, based on the overall temperature of a room.
One potential problem with this is that you might end up warming your entire home/building when you only need just one room. This can also be a more costly option, so take that into consideration when deciding.
It could also potentially disturb you or others, as some might have different temperature needs that may conflict. Having one that only heats one part of the house could lead to better sleep and help fix these conflicts.
Time It Right
Using other controllers to time your regulation can help you immensely and make you feel much more comfortable. Once set to a specific time, a timer will regulate according to what you set, allowing you to potentially save energy and not have to worry about turning your system off.
A programmer is similar to a timer but allows you to make a more robust schedule for each day of the week. You might find this to be more suited for your needs if you like set-it-and-forget-it types of control.
What timing program is suitable for you will depend on what systems you have and what you want out of your regulation.
Insulation
Most heating systems will serve you fine in many situations, giving you your ideal temperatures as needed. There's one mistake though that people sometimes make, and that's not taking insulation into consideration. How much your house has can make a huge difference in expectations vs reality in terms of temperature.
Proper installation can help trap warmth and make things pleasantly toasty in your home. Poor installation can lead to very low efficiency from your purchase, which may result in more wasted money. Be sure to check if your home has proper insulation because it could be the culprit of your problems.
Zone Heating
This is basically any source that's portable and made to regulate specific, small areas. Warmth can be isolated to certain zones, not needing to spread to larger areas. This is beneficial for those who'd rather focus on small spaces or individual rooms, rather than an entire building.
Energy use and cost could also potentially be less with this, as there's less wattage required, but this will also depend on room size, along with what type of brand you get. Some are more efficient and cost-effective than others, which requires a fair amount of outside research.
How To Position A Heater
Positioning is one of the most important aspects to consider with your warmer. Some types are far more effective in certain areas than others, and might not be recommended for certain locations. It's absolutely vital that you know the best position for yours, as improper placement can lead to inefficient use and potential danger.
Some types like kerosene should never be used in very confined spaces, as that is a huge potential fire risk. Outdoor types likewise should never be used indoors and should be somewhat distant from doors and windows. Be sure to find the right kind for your own needs.
Energy-Saving Tips
While it will vary from person to person, and mostly depends on what type that you buy, there are a few energy-saving tips you can follow to cut back on the use or potentially save on your power bill.
For starters, you'll want to maintain your purchase, making sure filters, stoves, furnaces, etc., are checked every now and then and clean of build-up. Dust and other particles can block circulation, making yours less efficient.
Only set your temperature to the bare minimum of comfort in colder seasons. You don't need high temps to keep warm, which means you should use less. Timers also help prevent overuse especially when you're asleep.
Safety Precautions for Space Heaters
Your warmer could be one of the most important investments you'll ever make, but there are some safety issues you should heed ahead of time. While it can be a great source of comfort, it can also be a fire risk if improperly used and can cause considerable damage to you and your home.
It helps to read any included booklets/instructions all the way through. Usage will vary between different models and brands, so don't assume you don't need to do your reading.
Keep yours away from across in your home that people walk across a lot. This'll prevent tip-overs and potential burn damage.
Extension cables should never be used in conjunction with them. Keep all flammable materials away from it.
Get More Info: Are Space Heaters Safe?
Space Heater FAQs
Is It Safe To Use a Space Heater In A Baby's Room?

Most experts strongly recommend that you not place one in your baby's room. Babies and adults differ considerably in that regard, which you need to be aware of. For adults, usually, if you're uncomfortable, you have the autonomy to change conditions or temperatures until you're comfortable.

Babies do not have this luxury. Babies have no viable way of changing conditions and thus are left to deal with potentially life-threatening situations. You won't always be able to tell how your baby is feeling as well, which could mean disaster in an overly hot room.

You might think that you'll be able to effectively monitor your baby's temperature while using it in their room, but you shouldn't really take this chance. Instead, opt to put your baby in warm clothes and blankets during the cold, and keep the thermostat at a comfortable number, like 70 degrees or so.
What space heater is best for large rooms?

This depends on a few questions. What type are you looking for? What kind of features do you need?

You need to note how large your room is by square feet and find a warmer best suited to that measurement. Larger rooms also typically require more wattage and energy use, so how much energy one can output is definitely important to note.

Type matters too. Some like kerosene or electric serve various purposes, so do some research before deciding.

Interested in learning more? Visit our guide to top rated space heaters for large rooms.
Can you use a space heater in a bathroom?

This depends. Normally, using one inside of a bathroom is ill-advised, as water and electronics tend not to mix well, as you already know. Wet and humid environments tend not to work too well with them, so most of the time you shouldn't.

However, this does not mean that there aren't any at all designed for bathrooms. Some are specifically made for this very purpose. Usually, these kinds of heaters have special GFCI plugs that are specially created to help prevent shock from devices in wet/damp areas.

It's important to know this before installing anything electric inside of a place where water normally runs a lot. By not exercising safety, you could potentially injure yourself or destroy your purchase. With that being said, you'll be able to enjoy comfort in your very own bathroom with the right safety precautions taken.
Conclusion
---
It might seem difficult at first to find the right warmer for you, but it's much easier than you think. Knowing all of this information can help make purchasing that much easier. On top of that, being informed about safety can go a long way in preventing injury.
These are a great alternative to more traditional heating means, and can potentially offer you reduced power bills for the same amount of warmth. Knowing the differences between various types and brands, along with room size, fuel type, and energy use, will help you avoid many pitfalls and frustrations.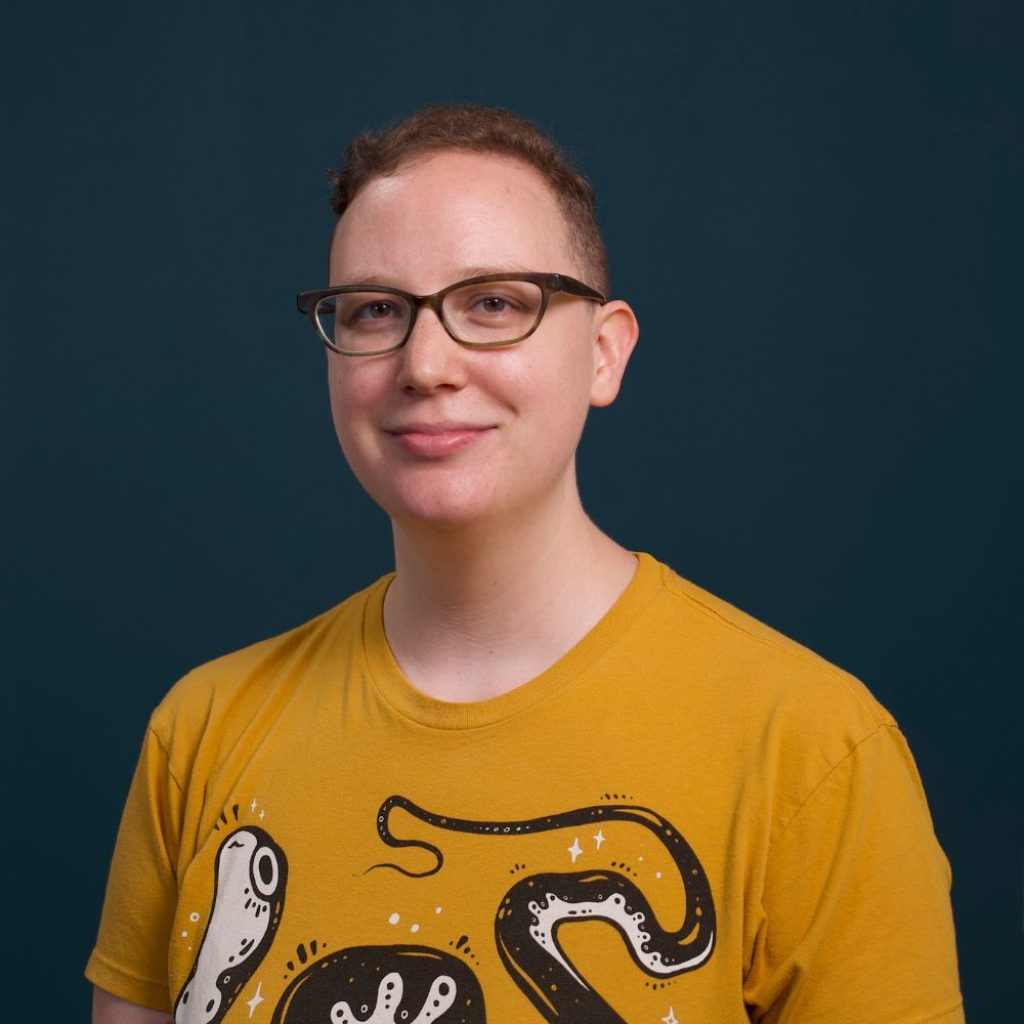 Melanie Kassel
Performance Editor
About Author
As Sleep Advisor's Performance Editor and a certified sleep science coach, Melanie writes and edits content throughout the site to ensure it's accurate, engaging, and up-to-date.