Sleeping in a hammock is an excellent alternative to sleeping on the ground. However, while a hammock can offer a comfortable choice, it's not always easy to stay as warm as you'd like due to the air below. Fortunately, there are accessories you can add to a hammock to keep you cozy and warm.
An efficient way to retain warmth while sleeping in a hammock is by using a sleeping pad. Specially designed sleeping pads are made to fit inside hammocks and keep you warm despite the nighttime chill. We break down the top sleeping pads for hammocks and how to pick the best one for your needs.
Want to see more? Check out our best rated hammocks guide here.
9 Top Rated Sleeping Pads for Hammock Review
Sleepingo –
Best Comfort
HIGHLIGHTS:
2 inches thick for ultimate comfort
Tear resistant with heavy duty ripstop fabric
Packs down to the size of a water bottle
Hassle-free lifetime replacement
If you're looking for something self-inflating that packs up small and offers excellent comfort, Sleepingo is a fantastic choice. This product is not only economical in price, efficient, and practical; this 75 x 23-inch product is made with strong ripstop nylon and is waterproof to keep you comfortable and dry through countless nights.
This dynamic pad is useful in a variety of scenarios. You can bring it on your multi-day trek, tightly packed away in your backpack, and sleep on it while cozy inside your hammock or on the ground in your tent.
This sleeping pad provides a full 2 inches of self-inflating support, making it a small yet handy accessory to bring on your camping trip that is practically hassle-free in every way. This mat packs down to the size of a small water bottle and should minimize morning backaches while reducing bulk, making it a favorite choice for campers of all kinds.
Outdoorsman Lab –
Best Inflatable
HIGHLIGHTS:
Weighs only 14.5 oz
Easy-to-use air valve for inflation and deflation
No squeaky noises for peaceful nights
"Refund double your money back guarantee"
Many individuals appreciate the compact nature of an inflatable hammock pad but loathe manual inflation, making setting up camp a nuisance. The Outdoorsman Lab pad makes setup a breeze, and according to their company, the hammock pad inflates with only 10-15 breaths, letting you get ready for bed without hassle.
This innovative product can be packed into a tiny water bottle size, making it easy to toss into a backpack or strap to the outside with minimal weight while providing tremendous support. The pad inflates to a full 2.2 inches, helping you go to bed warm and comfortable and wake up well-rested, with minimal aches and pains.
When you're ready to pack up, you push the back rubber button "inside-out," and air will begin to escape, making for a leisurely morning and letting you get onto your next adventure without fuss.
WELLAX –
Best Air
HIGHLIGHTS:
Easy inflation requiring only 7-9 breaths
Reflects radiant heat for warmth
Design mimics pocket sprung mattress for ultimate comfort
Rip-stop nylon build for durability
The Wellax hammock pad makes for a comfortable night's sleep with minimal hassle. According to the manufacturer, the product requires about 7-9 breaths to inflate, letting you rest easily free from the exhaustion of a lengthy setup. The mat provides a comfortable 78 x 24 x 2.5 inches, making it perfect for outdoor adventures like camping or backpacking in either a hammock or tent.
Hammock pads can often be noisy when squished, making for an unpleasant night's rest if you're a light sleeper. The Wellax is virtually silent, freeing you from irritating crinkly sounds or squeaky noises, and it's waterproof, letting you close your eyes worry-free.
The Wellax lets your rest after a long day in warmth and comfort, supported by multiple air cells, and they claim that even while sleeping on your side, your hips won't feel the ground through the product. With excellent comfort and a lightweight, compact design, the Wellax is a smart buy.
IFORREST –
Best Self Inflating
HIGHLIGHTS:
Build-in armrest and pillow
R-value of 4.9 for cozy nights
Strong waterproof build for protection
Self-inflating makes for ultimate convenience
Many individuals love the outdoors but not so much the hassle of setting up camp; the IFORREST makes this easy with its self-inflating design. The double-sided support and generous size make for an excellent product that works to keep you comfortable and warm in all seasons.
The compact, inflatable pad is made with 80D polyester, packs away quickly, and is designed for quick setup and minimal care. The waterproof exterior is meant to protect you from dew in a hammock or ground moisture in a tent, letting you sleep comfortably in various conditions.
The wings on the edges make for additional comfort when sleeping in a tent and a hammock, gently corralling you into your space without bothering a partner or yourself. Whether you're sleeping under the stars in a sleeping bag or under the trees in a hammock, this pad's R-value of 4.9 helps to keep its users warm and cozy all year long.
ECOTEK –
Best Ultralight
HIGHLIGHTS:
Fully inflated in less than 10 breaths
Innovative honeycomb design for restful nights
Lightweight at only 18oz
Packs up to the size of a water bottle
The Ecotek Hybern8 offers a lightweight design without compromising comfort. This product packs up to a small water bottle size, so the pad is simple to toss into a backpack and won't weigh you down. The custom blend of denier woven polyester is created to stand the tests of time while still incorporating comfort not typically found in durable products.
When you arrive at camp after a long day, you can quickly layout your hammock pad and relax using less than ten breaths for full inflation. The one-way valve makes setup a breeze, offering efficiency and comfort all rolled into one.
The FlexCell honeycomb design contours to your body, keeping you comfortable and warm through a variety of conditions. Further, its 2.2 R-Value and 2.5 inches of loft provide support whether you're snoozing in a hammock or a tent on the ground.
POWERLIX –
Best Ergonomic
HIGHLIGHTS:
Hexagon air cells for ergonomic pressure-point relief
Thermal insulation for optimal warmth
Includes 2 repair kits for emergencies
Lifetime warranty
The Powerlix packs considerable support into a small package; with its hexagon air cells and ergonomic design, your pressure points should be well supported whether you're snoozing in a hammock or on the forest floor. This product rolls up into an efficient pack making it easy to take on a camping adventure or road trip.
This inflatable buy not only comes with a sleeping pad but two repair kits to patch potential leaks or holes. These are securely tucked away inside the storage bag for safekeeping. Further, the storage bag works double-duty, capable of being used as a laundry bag, waterproof sack, or even a pillow.
The lightweight design allows you to take this product anywhere and worry less about support. The non-leak air-value is explicitly created to last you through multiple nights with maximum comfort and pressure relief, making this a worthwhile product in various situations.
ZOOOBELIVES –
Extra Thick
HIGHLIGHTS:
Built-in air pump
4 inches thick for ultimate comfort
Folds up to 6″ x 6″ x 14″
Waterproof design
If you enjoy the outdoors but not so much the discomfort that comes along with camping, the Zooobelieves is a fantastic option with its extra-thick design. Ergonomically created for maximum pressure relief and support; this 4inch thick pad allows you to sleep comfortably under the trees or on the forest floor with minimal aches or pain. You can even connect two Zooobelieves sleeping pads together for snoozing next to a partner for maximum space.
Not many people enjoy the setup of camping, and this pad allows for a quick preparation with its built-in air pump. You only have to stomp or press the contraption for full inflation, and you're ready for a night of rejuvenating rest. Zooobelieves' sleeping pad provides quality four-season support with its estimated R-value of 4 and thick design without making you work hard to blow it up.
Klymit –
Best V-chamber design
HIGHLIGHTS:
V-chamber design reduces air movement and heat loss
Packs down to the size of a water bottle
2.5 inches thick for maximum comfort
Inflates in 10-15 breaths
The Klymit's V-chamber design is meant to offer support for critical pressure points that often experience excessive discomfort while camping on the ground or sleep in a hammock. The side tubes also help keep you centered on the pad while you sleep throughout the night for maximum comfort.
If you don't enjoy the lengthy blowing up process after a long day's journey, this product is created to inflate with only 10-15 breaths, letting you use minimal effort for maximum results. This product packs up in a compact stuff sack making for easy portability and packing. The affordable build is lightweight so it won't weigh you down along your adventure.
The easy-to-use air valve lets you inflate quickly and deflate without hassle. The 2.5 inches of inflation should offer good support night after night. Further, if you experience a leak, the company includes a patch in the instance of an unexpected snag.
VENTURE 4TH –
Extra Quiet
HIGHLIGHTS:
500 series pneumatic valve for easy inflation
Puncture proof 75D polyester outer shell
R-value of 4 for ultimate warmth
Packs up to 11 x 7" for backpack storage
If you're a light sleeper, crinkly sounds and unpleasant noises might keep you up at night, especially if you're in unfamiliar surroundings. The Venture 4th has designed a product for those who prefer a silent, peaceful night of sleep in the outdoors. This sleeping mat is excellent for a hammock or tucked inside a toasty warm sleeping bag, useful for various functions.
This product even doubles as a yoga mat; its lightweight and thin yet supportive design is perfect for individuals who struggle with knee issues but enjoy the stretching and strength yoga provides. The R-value of 4 offers warmth and insulation in various conditions and high altitudes, perfect for winter camping trips and adventures in all seasons.
The pneumatic valve inflates quickly and easily, saving your lungs from exhaustion after a day of hiking. All you have to do is unroll the mat and open the valve, and you've got yourself a comfortable camping bed.
Hammock Sleeping Pad Buyer's Guide
Knowing which type of hammock pad to choose when you've never tried one out is challenging. Here's what to look for.
About Camping Hammock Sleeping Pads
Before buying a sleeping pad, you want to know what you need the product for, how it'll be used, in what temperatures, etc. Keep in mind the conditions you'll be camping in and the time of year you'll be using the hammock pad.
If you plan on bringing the product hiking or to a campsite, you'll likely want a product that's lightweight, simple to pack, and easy to set up. Knowing you'll be carrying a product on your back will likely make you look at it differently than if you were carting it in the back of your car, so these things are wise to keep in mind.
Alternatively, if you tend to camp by lugging all your gear into the car and driving up to a site, size and weight won't matter as much. Packability also may matter less if you don't plan on using the product often.
Types of Sleeping Pads
There are multiple types of sleeping pads to choose from, and each has its pros and cons. We go over what those are and how each can be uniquely beneficial.
Inflatable (Air)
Inflatable sleeping pads can be an excellent choice to use with a hammock due to their space-saving efficiencies. You can roll these types up tightly and have them take up a considerably small amount of space in your pack, and they're often inexpensive.
It's important to note these types do need to be inflated manually, and this isn't always something you'll be happy to do after a long day of hiking. While they often employ modern designs and inflatability functions that don't take much time, it's still important to look into this if it's a personal concern.
Self Inflating
Self-inflating sleeping pads are excellent for space-saving, however, they're often not as compact as manually inflatable air pads. They offer a combination of foam insulation and air, making for an excellent middle ground between comfort, portability, and warmth.
Further, you can adjust their firmness by releasing or adding air and they are reasonably compact, making them great for camping. Some fold up lengthwise and then rolled up to store inside a backpack, and others can be rolled up tightly. Keep in mind while they are heavier and more expensive than air pads, they are typically more durable, which can be a concern if you're camping with dogs.
Closed Cell Foam 100
Closed-cell foam pads have many pluses. While they can be a bulky and stiff compared to inflatable types, they still offer excellent warmth and comfort during a cold night. They can be rolled up easily and packed away without hardly any hassle, making them a terrific choice for campers who want minimal fuss.
These types are often lightweight, extremely durable, inexpensive, and provide excellent insulation in various temperatures. If you camp with dogs, their rigid build makes them a perfect option as you won't need to worry about punctures, and they can be strapped to the outside of a pack without worry due to their durability.
What to Consider when Buying a Sleeping Pad for Hammock
When looking for a sleeping pad, it's wise to consider how you'll be using it and what you'll need from it before buying; here's what to consider.
Weight (Thickness)
Thickness and weight can be tricky to negotiate if you're looking for both comfort and portability. As you might expect, the thicker the product the more comfortable it typically is, especially seeing that a sleeping pad is already pretty thin.
If you're the type that prefers a thicker product and appreciates your beauty rest, then opting for a thicker pad might be more important to you. You can double sleeping pads up as well if you're kayaking or biking, using them as a seat or backrest.
Alternatively, if you prefer your product to wrap up into a compact size, a thinner, more portable option might make you happier.
Comfort Level
Closed-cell foam options are durable and easy to pack, however not as soft as manually inflatable options. If space-saving is your priority, manually inflatable pads work well while still offering comfort.
A self-inflating sleeping pad could be best in terms of pressure relief. Self-inflating options are excellent for convenience and comfort, as they combine foam and air for a fluffier, heftier cushion. The only drawback could be their price and larger size.
R-Value (Insulation)
R-value refers to a product's ability to prevent the flow of heat out of the product. The higher the R-value, the more significant the insulation performance, so if you're expecting to camp in chilly conditions, you'll likely want a high-quality sleeping pad with a high R-value rating.
Finding a product with a high R-value means that you'll have warmer nights. A high R-value means the product will have higher insulation and retain heat more efficiently. Despite colder temperatures and harsher conditions, a high R-Value could allow you to snooze more comfortably.
Sizing
How large your sleeping pad needs to be could depend on the way you sleep. If you prefer to have more room to adjust, a broader product with "wings" could be beneficial to maximize space, as opposed to a "mummy" shape. Hips and shoulders are often a large pressure point area, and if you struggle with these spots, keep an eye out for soft sleeping pads that cater to these needs.
Packed Size
Depending on your needs, a sleeping pad's shape might not be important to you or could make a considerable difference. Mummy pads are great for those looking to save on space and don't feel the need to spread out, as these types lack the edges other pads have, being that they're not a necessity.
Finding a pad with wings is excellent for additional comfort and helps keep the pad in place while you're sleeping. Further, wings are often included on products that offer additional support in pressure points like the hip region
Shape
If you plan on hiking and camping for an extended period, you will likely want something that can pack up tight for easy packing and light toting. A manually inflatable pad will pack up small, perfect for long hikes. Alternatively, a closed-cell foam product will be easy to pack and lightweight without the puncture risk.
If sleeping in a hammock is something you only plan on doing once in a while, size may not be a factor as long as you can toss it in your car, in which case a self-inflating pad may be bulky but offer the most comfort.
Shell Material
While hammocks look cozy, they can feel freezing at times due to the air being a thin layer away, making otherwise lovely nights in the woods feel like an arctic blast. The material of the hammock shell often indicates how warm the product will be through cold nights. However, if you don't have a warm product, finding a sleeping pad that can maximize warmth might be important to consider when examining the weather in which you'll be camping.
Noise
Naturally, you won't want a loud product that will crinkle and cause disturbing noises as you adjust in the middle of the night. Sometimes this can be the case with various products, particularly inflatable air pads. Self-inflating pads are often covered with fabric, helping to mitigate any noise.
However, inexpensive types could create more friction, resulting in more sound. If you're a light sleeper, it's worth keeping this in mind when choosing a product.
Versatility
If you intend to use your pad strictly for a hammock, the dimensions and size may only apply to one scenario. While great for space-saving, a mummy pad won't offer much comfort when you're sleeping on the ground. If you think you might use your sleeping pad while you're camping in a tent with space to sprawl out, you might want to consider the various ways in which you'll want to use it in the future.
Patch (Repair) Kit
When opting for an inflatable pad, whether self-inflating or manual, it's wise to keep a repair kit on hand. If you're the type of camper that wants products with no fuss, this is worth keeping in mind because you could run the risk of punctures with an inflatable option.
Keeping a quality repair kit on hand is critical for inflatable products. However, as long as you're reasonably careful with the product, the likelihood of punctures isn't exceptionally high.
Cost
Lighter and more compact sleeping pads often correlate with a higher cost due to their compact nature. Products that weigh less are typically made with more expensive material and greater ingenuity, begetting a higher price. If you're looking for something inexpensive and provides comfort, a closed-cell foam pad can be a great middle-ground. Further, if space isn't a priority, bulkier options are often more affordable than compact alternatives.
Frequently Asked Questions About Sleeping Pads for Hammocks
How good are hammock pads for camping compared to under quilts?
Under quilts can be remarkably effective when looking to retain heat, and they can double as a cozy blanket when huddling around a fire. However, they won't offer as much cushion as a sleeping pad. When used together, an under quilt and hammock pad can provide exceptional warmth and cushion, but if you're looking to save money and don't foresee yourself using either product often, you may be looking to choose only one.
A well-chosen hammock pad can keep you comfortable on the ground as well as in the air and is an option that could grant more versatility than an under quilt.
How should I clean a hammock sleeping pad?
Unless a product explicitly states that a sleeping pad is machine washable, don't put them in the washing machine, as most are not meant to be machine washed. You'll typically want to wash your sleeping pad in warm water with mild soap and make sure the inflation valve is closed to prevent water from sneaking inside.
When you're finished hand washing your sleeping pad, make sure you allow for plenty of time for it to fully dry, as you don't want to store the product when it's damp. Make sure to store it according to its instructions to maximize the product's longevity.
Conclusion
Choosing any gear for camping can be full of confusing options and necessities, however, guides like these can help you figure out which options are best for your needs. Doing your research is essential when looking for products, especially when sleeping outdoors amongst the elements.
Camping can be challenging when you're lugging lots of unorganized, inefficient gear, but picking products that work for you and make life easier could make the outdoors feel like a breeze. Any of these recommended products should have you enjoying cozy nights in your hammock and under the stars for years to come.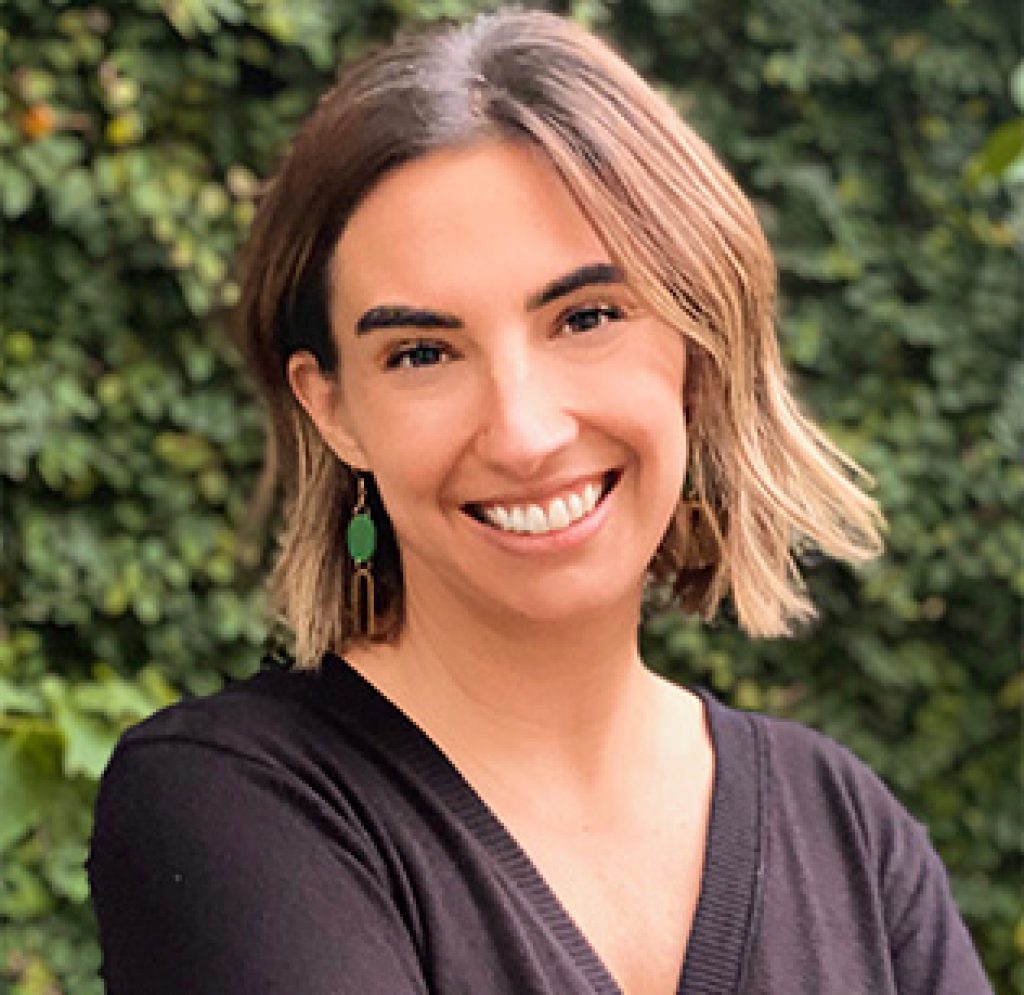 Rachael Gilpin
Content Writer
About Author
Rachael is a content writer for Sleep Advisor who loves combining her enthusiasm for writing and wellness.