Everyone has different needs when it comes to hammocks. Whether you need one for your house one for camping, you should be making the best, most informed decisions when purchasing. Finding out which type is right for you is more than easy with this guide.
We know that you might not have a good idea of what you want, or you may have something in mind, but need a little more guidance. Luckily, becoming more informed is quick and easy once you know a few things, and, whatever your needs may be, you'll find one perfect for you. That is why we have compiled a list of the 10 best hammocks.
10 Top-Rated Hammocks
Eagles Nest Outfitters –
Best Portability 
The Eagles Nest Outfitters DoubleNest Hammock ranks high for portability, and for very good reason. It weighs in at 19 ounces, a little heftier than others on this list, but it manages to still be easy to transport from place to place, being able to fit easily into most storage bags.
Despite how easy it is to carry, its dimensions come in at 108 x 96 x 3 inches, giving it enough space to support two people. Its 70D High Tenacity Nylon Taffeta material supports up to 400 pounds of weight, meaning it's very durable and can efficiently a fair amount without giving way. Added benefits include being breathable and quick drying.
It does not come with straps included, but it does come with aluminum Wiregate Carabiners and a nautical grade line, allowing you to safely fasten it to most foundations. If you're in the market for convenience and portability this is for you. 
Hammock Sky –
Best Comfort
In terms of comfort, the Hammock Sky Brazilian Double is king. The materials are made from 65% colorfast cotton and 35% Polyester, tightly woven to give it a signature "cocoon effect." The soft woven durable cotton threads should give this a superior comfort in comparison to others in this category.
The dimensions come in at 144 x 59 inches, meaning it's big enough to support two people at a 475-pound weight capacity. At 52.8 ounces, it's one of the heavier we list, but it makes for its weight with higher quality material and superior comfort and support
If you have child or pet concerns, it should be durable enough to withstand most forms of distress, making it perfect for outdoors or camping. The hanging distance recommended is a minimum of 12 feet or 144 inches, though tree straps are not included. If you desire softness and comfort, the Hammock Sky is for you
Eagles Nest Outfitters –
Highest Rated
If you're looking for the highest rated hammock by users, look no further than the Eagles Nest Outfitters SingleNest Hammock for One. Perfectly suitable for just one person, the fabric is woven from synthetic nylon through triple interlocking stitching. The material is very breathable and can withstand a fair amount of distress, up to 400 pounds of maximum weight.
Dimensions are at 15 x 10 x 10 inches, making it big enough for one person only. Weighing about two pounds or 32 ounces, this portable hammock can be transported and stored with relative ease in most compartments and bags. You can also use the included compression stuff sack for storing convenience.
As expected, this hammock is flexible for many single-person needs, not taking up much space with its relatively small size. It does not come with tree straps, but aluminum wiregate carabiners are included. 
Pro Venture –
Best in Durability 
Looking for a very strong and long-lasting hammock that will endure even the toughest abuse? Check out Pro Venture Double and Single Camping Hammocks.
They are created from tough nylon 210t material and woven with triple interlocking stitching. The fabric quickly dries, is breathable, and supports up to 400 pounds of weight. It holds 1-2 people with relative comfort and ease.
The dimensions are 120 x 78 inches, giving it enough space to accommodate your needs, whether you're camping or just laying outdoors. It weighs 38.4 ounces and fits snugly into its included stuff sack and drawstring or an appropriate storage container of your choice.
Also included are solid steel carabiners, 9ft polyester tree straps, and a nautical grade rope to help you quickly and easily set up wherever. If you're looking for durability, the Pro Venture is a great idea.
Honest Outfitters –
Ideal for 2 Individuals
The Honest Outfitters Single & Double Camping Hammock is perfect for accommodating two people. What makes this stand out against the others is that the incredibly durable 210t parachute nylon material can support up to a massive 700 pounds of weight capacity. The added weight support should also be very comfortable and takes just minutes to set up.
At just 24 ounces, it's one of the lighter ones listed, but don't be fooled, as it's more than capable of keeping multiple people safe and secure. Dimensions are 118 x 78 inches, meaning it's quite spacious enough to handle most tasks.
Also included are two solid steel carabiners and 10 foot long straps, making it more than convenient to set things up. A stuff sack comes included for easy storage, making it very portable and suitable for set up anywhere. 
Legit Camping –
Best Quality 
If overall quality is your go-to, you can have faith in the Legit Camping Double Hammock. Its utility that goes above and beyond. Its military-grade 210t nylon fabric is able to withstand most forces of nature, whether it be strong wind, rain, or any other outdoor abuse.
One of the best features is that it can support two people and still have plenty of space. Dimensions are 120 x 79.2 inches, meaning you and another will enjoy comfort without feeling cramped. It weighs just about 29.92 ounces or 1.87 pounds, meaning it's lightweight to boot, while also supporting up to 400 pounds.
Steel carabiners and tree straps are both included in the package, and there's also a small stuff sack to keep everything nice and tidy. Setting up is a breeze and headache-free, which makes it great for hiking, trips to the beach, or camping. Legit Camping means quality. 
Winner Outfitters –
Best Lightweight 
A few hammocks may boast lightweight durability, but not many can live up to that attribute. The Winner Outfitters Double Camping Hammock does. Promising durability and lightweight material, this is ideal for anyone looking to pack light and relax well.
For starters, it lives up to its claims by delivering 210T nylon parachute fabric, which is both durable, lightweight, and supports up to 500 pounds. The product weighs around just 24 ounces or 1.5 pounds, meaning it's incredibly easy to transport and store whenever. Dimensions are 118 x 78 inches, meaning there's plenty of space for two people, while not feeling cramped.
An added benefit is that two tree straps come included, two ropes, and two steel carabiners. Winner Outfitters represents the best of both worlds, durability and lightweight construction. It's ideal for those looking for a great value in combining both quality and feathery comfort.
Wise Owl Outfitters –
Best Budget  
Budget is a major concern for many potential buyers, and for good reason. Having a hammock that performs admirably under stress and keeps its strength long-term can sometimes be difficult to find affordable. The Wise Owl Outfitters Hammock accomplishes both without compromising quality.
It delivers quality 210T nylon parachute fabric that competes well with other more pricey competitors. It can support up to 500 pounds, which is quite good for its price point, and it supports two people. Product dimensions are 108 x 54 inches and 16 ounces (1 pound) for the SingleOwl, and 120 x 78 and 26 ounces (1.6 pounds) for the DoubleOwl.
A carrying bag, two tree straps, and two D shaped steel carabiners are included for your own convenience. Setup is fast and easy, and having two versions (DoubleOwl and SingleOwl) means that most of your needs will be met at a low price. This is a great choice for the financially conscious. 
Bear Butt –
Most Versatile 
Don't be fooled by its silly name, Bear Butt hammocks are the real deal. They boast incredible versatility through durability, capacity, and portability. If you want something with a bit of everything done well, this is for you.
At 120 x 72 inches, there's more than enough room to handle multiple people and good reason. Up to a whopping four people can be supported, with a tested weight capacity of 800 pounds (though the manufacturer states that you should only have 500 pounds on it for safety). It's made with extra strong 210t 75D Nylon Taffeta, meaning it stays soft and strong no matter the conditions.
If you're worried about setting this up, don't be, as it should hang just as easily as any other, not needing any other special equipment. It comes with everything you'll need, such as two 10 foot tactical grade rope suspensions, two d-shaped carabiners, and reinforced end straps. At just 24 ounces, it transports easily.
Hammocks Rada –
Most Spacious
If you're on the hunt for the most spacious, look no further than Hammocks Rada. It's specially designed for multiple people with its vast, accommodating space. On top of that, it boasts comfort that rivals its competitors while keeping strong and sturdy.
Dimensions are 98.4 x 51.2 inches, making it one of the longer ones available on the market, at a length of 13 feet. It holds a sizeable 550 pounds weight capacity and has fabric made from a cotton/nylon blend, meaning it's soft to the touch. It weighs 42.4 ounces or 2.65 pounds, putting it a bit above others in terms of heaviness.
Unfortunately, this does not come with straps, so you'll need to purchase those separately. Those who like having lots of room to move around or like having multiple people relax with them would find this to be perfect for their needs.
What To Look For Before Buying
Size
Size is important to take into consideration when buying, as it'll determine how much space it will hold and take up. Larger hammocks tend to be more comfortable, but also take up a fair bit of room. Decide where you'll be using yours mostly, and whether that space can accommodate the added dimension.
Weight
Ounces can make all the difference if you're traveling to and fro frequently. Make sure to take note of how heavy it is if you prefer to pack light. Heavier may mean harder to store as well, so look into something lighter if that's a concern
Budget
Not breaking the bank on your purchase isn't a bad idea. If certain ones have features you want, but they're way out of your price point, look around to find cheaper versions with similar features. Oftentimes, you can save a fair bit of money by just checking out similar competitors.
Capacity
Knowing your hammock's capacity is key, as it'll tell you how many people can lay on it. If you prefer to rest alone, you should look into smaller, single capacity ones that won't take up much space. If you're going to have multiple people, look into some that are double and more spacious, supporting the extra weight
Suspension
There are two different types of suspensions you should know about: whoopie slings and straps. It's vital to know the differences between the two, as well as the strengths of each, to make a better, more informed decision when making your purchase.
Whoopie Slings
To put it simply, whoopie slings are adjustable suspensions that utilize a loop and knot system for tension and weight. They're a bit trickier than straps, but also have the added benefit of being very adjustable, so they might work better for you, depending on your needs.
Straps
Straps are simple and much less complicated than whoopie slings. They're basically made up of a multitude of tiny loops and tether easily to a foundation, such as trees or poles. The downside is that they aren't quite as adjustable as whoopie slings, so take trade-offs into consideration.
Purpose
Knowing how you'll use your hammock is also very important. Some fare better in different conditions, and some might not hold up at all under specific types of strain. Going in with full knowledge about what yours can handle will save you a lot of time and money.
Straps
You need to be aware if yours comes with straps or not, as many don't. Usually, it'll say on the product description if it comes with them or if you'll have to buy them separately. Straps are vital, as they are what you'll hang it with, so do not neglect this step.
Warranty
If your hammock ever falls apart or tears, you'll want peace of mind knowing you have a good warranty to cover it. Make sure to check the length of the warranty offered, and exactly what is covered under it and what is not. Depending on where you made your purchase, it could vary, as places like Amazon sell from various distributors.
Insulation
Insulation is incredibly vital for anyone who's going to be using theirs outside as shelter. Proper insulation in one made for cold weather can keep you warm and comfortable. You can purchase a double layer hammock, which comes with a sleeping pad compartment, or get an underquilt.
Design
Different designs accomplish different things. Asymmetric designs for camping are great for a "flat lay," as your head and feet will get to lie lower to imitate a flatter design with less curvature. Comfort varies from person to person, but if you'll be sleeping in your hammock, you might want to look into this.
Protection
Hammocks used as shelter in rough conditions need extra protection to endure weather abuse. Protection is absolutely vital for backpacking, as they won't last very long outside in backcountry. If yours is solely for day use, protection is far less important.
Terrain
Planning is essential for any good outing. You'll want to make sure that you have good, strong trees for sturdy hanging. Knowing what trees and how spaced they are in any given area ahead of time goes a long way in safety and enjoyment.
Frequently Asked Questions
What's The Best Brand For Camping?
This very much depends on what you're looking for in your purchase, as everyone has different interests. Two big features you'll want to look for in camping hammocks are portability and durability.
Portability matters because you might be carrying it from place to place for an extended period of time, meaning one that's lighter might be less exhausting.
Durability is important because nature and weather can do significant damage to your hammock if it does not have strong material. Keep both of these qualities in mind when shopping.
Are There Mosquito Nets Included?
Some hammocks come with a mosquito net, while others do not. So it's important to check the product description in order to find out if it does or doesn't. Usually, you'll have to buy mosquito nets separately, though it often depends on the brand.
Are there free-standing hammocks?
There are various freestanding models available on the market to purchase. The difference between freestanding and those that aren't, is mainly that the former comes with its own suspension frame, not needing any external foundations like trees or poles. Freestanding variants are great for home use but are less convenient when portable.
Conclusion
You'll be happy to know that there's virtually a hammock for every single practical purpose and need. Knowing the strengths and weaknesses of each type is very useful, as getting the wrong kind can lead to safety issues or wasted money.
Outdoor hammocks tend to be more portable and durable to withstand outside abuse, so getting the appropriate one for camping, hiking, and so on can be the difference between frustration and relaxation. Indoor hammocks require less durability, but aspects like fabric strength and versatility are still important. Learning this information now before you buy will save you time, energy, and money in the long run.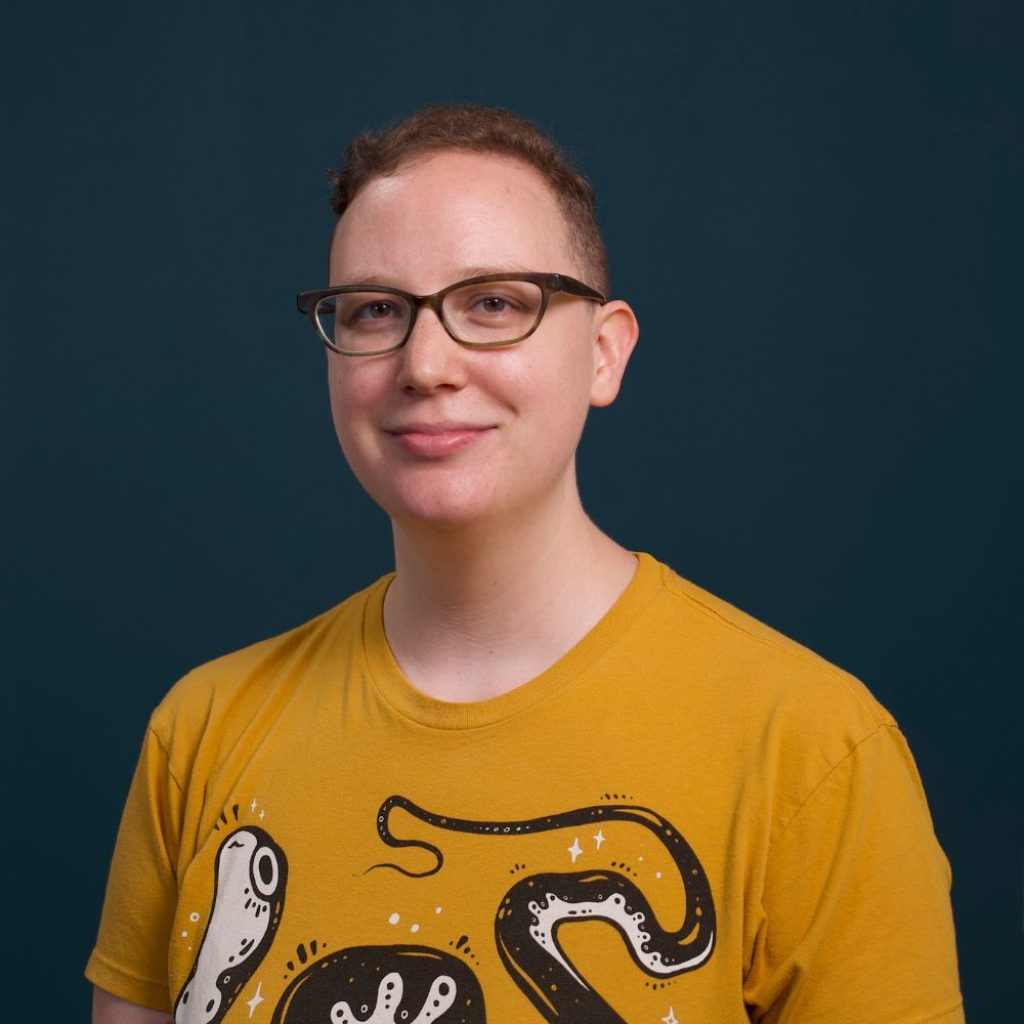 Melanie Kassel
Performance Editor
About Author
As Sleep Advisor's Performance Editor, Melanie writes and edits content throughout the site to ensure it's accurate, engaging, and up-to-date.