Transparency Disclosure – We may receive a referral fee (at no additional cost to the buyer) for products purchased through the links on our site or other applicable pages. To learn more, please read our full disclosure page here. We also encourage you to read about how we may research and/or test Products here.
Now that you have the perfect memory foam mattress, it's time to purchase sheets to go with it. Memory foam mattresses offer exceptional benefits to sleepers like pressure relief, comfort, and motion isolation. However, they have certain qualities you should be mindful of so that you buy sheets that complement this type of bed.
Memory foam runs warm, so if you're a hot sleeper, you'll want to invest in good cooling linens. You'll also need to consider that memory foam expands and compresses, so deep pocket sheets will ensure they fully cover the mattress. With so many brands and styles available, you may find it overwhelming to know which bed sheets are best. We'll help by walking you through our top bed sheet picks for memory foam mattresses.
Best Rated Sheets for Memory Foam Mattresses
Nectar
100% Long Staple Cotton

50-Night Trial

5-Year Warranty
Much like their high-quality memory foam beds, Nectar delivers top-notch sheets to go with these mattresses. Their Luxury Cotton Sheets are our pick for Editor's Choice. 
Cotton is popular for bed sheets because it's a breathable material, which is why these should complement a memory foam mattress well. Nectar's sheets are made with 100-percent long-staple cotton that's combed and made from right-spun yarn. Not only is this material lightweight and breathable, but it's also designed to continually become softer with every wash, which is great considering sheets need to be cleaned often.
Why do we love it?
A Nectar sheet set comes with a valuable 50-night trial period and a 5-year warranty.

While some sheets lose their quality with washing, Nectar's linens are designed to become softer with each wash, which should make them feel more luxurious the more you use them.
Best Wrinkle-Free Sheets for Memory Foam Mattress
Bear
Premium Microfiber

Machine Washable

1-Year Warranty

30-Night Return Policy
If you want to save time and avoid ironing your sheets, a wrinkle-free design is very helpful. These sheets from mattress brand Bear are a great option for memory foam beds and are made to be resistant to wrinkles. 
The Bear sheets are made of microfiber with a finely woven thread, which gives the product a silky and lightweight feel. Furthermore, the sheets are designed for breathability, adding to their value for memory foam beds.
The Bear brand backs up their product with a 1-year warranty and 30-night return policy. 
What stands out?
Along with the wrinkle-free design, users can wash these sheets in a machine. Both of these factors make them a highly convenient product. 

The pockets on the fitted sheet are 18-inches deep, so they should work for even the thickest of mattresses.

In addition to standard sizes, these sheets are available in a Split-King option.
Best Moisture Wicking Sheets for Memory Foam Mattress
Helix
Extra-Deep Pockets

100-Night Trial

3-Year Warranty

Tencel™ Sateen Weave
Memory foam's tendency to trap means that hot sleepers will need extra protection. These ultra-soft sheets from Helix are designed to not only sleep cool but to absorb moisture. This is helpful for people sleeping on memory foam because it protects the mattress from excess sweat. 
This sheet set is made from 100-percent Tencel™ fabric in sateen weave with a 300 threat count, so they should feel sufficiently comfortable against your skin. Plus, Tencel is a sustainable material, making this a more eco-friendly investment.
What makes it unique?
These sheets from Helix come with extra-deep pockets to ensure they fit most memory foam mattresses. The pockets on the fitted sheet are 22-inches.

Helix offers shoppers a generous 100-night sleep trial, giving you more than enough time to decide if these are right for you. They further back up their product with a 3-year warranty.
Best Sateen Sheets for Memory Foam Mattress
Saatva
100% GOTS Certified Organic Cotton

16" Deep Pockets

Machine Washable

1-Year Limited Warranty

45-Day Return Policy
These sheets from popular mattress brand Saatva feature a sateen weave, giving this product a luxurious touch that should feel ultra-comfortable for sleepers. They are made of 100-percent GOTS certified organic cotton, providing a more eco-friendly option to consumers. Cotton's breathability makes this a great match for memory foam users.
Another advantage to these Saatva sheets is the 16-inch deep pockets. While these sheets don't feature the deepest pockets on our list, this should fit most memory foam beds well. 
What should you know?
The Saatva sheets are machine washable, so maintaining them should be an easy process. Since the sateen weave is less durable, though, consider getting multiple sets to last you longer.

Saatva offers shoppers a 1-year limited warranty and a 45-day return policy with their purchase.

While these come at a higher price point, if you're looking for a more high-end option, these should work well.
Best Bamboo Sheets for Memory Foam Mattress
Nolah
Antibacterial

Hypoallergenic

FSC and Oeko-Tex 100 Certified

10-Year Warranty

30-Night Return Policy
If you have allergies and are looking for a more hypoallergenic option, these antimicrobial sheets from Nolah should be a great match. Bamboo is naturally hypoallergenic, reducing the risk of frustrating allergens impacting your rest. 
Bamboo is a more eco-friendly material, and these specific sheets boast two impressive certifications: Forest Stewardship Council (FSC) and Okeo-Tex Standard 100. This material should feel soft to the touch, fostering a cozy sleep space.
Why should you buy it?
Bamboo is made to remain cool and dry while you use it, making this a fantastic match for people with a memory foam mattress.

Nolah's bamboo sheets come with an impressive 10-year warranty along with a 30-night return policy to test out the product for yourself at home. 

These sheets feature both cooling and moisture-absorbing capabilities that are excellent for hot sleepers and memory foam beds. 
Best Cooling Sheets for Memory Foam Mattress
Casper
100% Tencel™ Lyocell

Grid Weave

200 Thread Count

1-Year Limited Warranty
Hot sleepers using a memory foam mattress can benefit from added cooling features to prevent them from overheating during the night, and well-made cooling sheets are one way to help with this. Casper's Hyperlite™ bed sheets should deliver sufficient temperature regulation to keep hot sleepers comfortable, and the company boasts these are their coolest sheets to date.
The linens are made of 100-percent Tencel™ Lyocell, a material that's soft and naturally temperature-regulating. Casper takes it up a notch, though, by incorporating a grid weave into these sheets. This weave style is designed for added ventilation, further promoting a cooler environment.
What's worth mentioning?
The Hyperlite™ sheets come with two cooling capabilities that are excellent for hot sleepers.

The brand stands by their product with a year-long warranty for consumers.

They come with a 200 thread count that should feel soft to the touch.
Best Affordable Sheets for Memory Foam Mattress
Brooklyn Bedding
Wrinkle-Resistant

Machine Washable

5 Color Options

30-Day Return Policy

1-Year Warranty
After investing in a new mattress, it would certainly help to save money on extra accessories like bed linens. This brushed microfiber sheet set from Brooklyn Bedding is our pick for the Best Affordable Sheets for Memory Foam. Brooklyn Bedding offers great deals on their mattresses, and their sheets are no exception. These are priced well below other products on this list. 
You can choose among five color options, which should ensure you find something that works with your style and bedroom decor. The microfibers in these sheets are tightly woven, which means this is a durable product that should last you a while, even with frequent washing.
Why we love it
The sheets feature plenty of breathability and moisture-wicking to complement memory foam users.

Maintenance should be a breeze, thanks to the fact that these sheets can be washed in the machine.

Because they're made with polyester microfiber, these sheets are wrinkle-resistant.
Best Deep Pocket Sheets for Memory Foam Mattress
WinkBeds
100% Long Staple Cotton

Made in the USA

260 Threat Count

Sateen Weave
Sheets that are made with deep pockets are important for memory foam because the material expands and compresses. The deep pockets allow the fitted sheet to remain over the bed's corners, and that means less hassle for you. This sheet set from WinkBeds features deep pockets and a patented design that should ensure a snug fit around your memory foam bed. 
The WinkBeds sheets are made from 100-percent long-staple cotton that's combined with a sateen weave and 260 threat count, which should provide plenty of softness for a more luxurious feel. 
What stands out about it?
Cotton's natural breathability will help keep you cool throughout the night.

If you're looking for something that's extra soft, the product's use of a sateen weave mixed with fine-combed cotton should feel smooth to the touch. 

These sheets are made in the USA.
Best Cotton Sheets for Memory Foam Mattress
Leesa
100% Organic Cotton

4 Color Options

GOTS Certified

30-Day Trial
Cotton is a popular fabric used in bed sheets because it's soft and highly breathable, and it's that breathability that makes this fabric great for a memory foam mattress. These sheets from mattress brand Leesa feature 100-percent organic cotton that's also GOTS certified, ensuring you're getting a quality product. 
Adding to this product's appeal is the higher thread count. The Leesa sheets are made with a 400 thread count, which is one of the higher thread counts on our list. A higher thread count means the sheets should feel extra soft.
What's worth mentioning?
You can choose among four color choices for these sheets, including white, cream, light grey, and blue.

The company offers a 30-day trial period to test out your sheets at home. If you decide that you don't like them, you can return them for a full refund.
Best Organic Sheets for Memory Foam Mattress
Birch
100% GOTS Certified Organic Cotton

Sateen Weave

Wrinkle-Resistant

5 Color Options

GOTS and Fair Trade Certified
Many shoppers are looking to help the planet by purchasing more environmentally friendly products. Birch is known for their organic bedding, and this extends to their cotton sheet set.
These linens are 100-percent certified organic cotton and non-toxic. The product's certifications include GOTS and Fair Trade, ensuring your sheets are both eco-friendly and responsibly sourced. The fabric is constructed with a sateen weave to provide added softness. 
Why do we love it?
The sheets are wrinkle-resistant, which means you won't have to worry about ironing your linens to keep them looking nice. 

These Birch organic sheets are available in up to five color choices. The options for shoppers include white, natural, light blue, sand, and beige.

Even though these sheets are more high-end and eco-friendly, they are competitively priced. Furthermore, if organic materials are important to you, these will be worth the investment.
How to Pick the Best Sheets for Memory Foam Mattresses
Selecting the right sheets for your memory foam mattress will include looking at how products compare in different categories. Some categories may be more important to shoppers than others, but understanding these differences can help you narrow down your selection.
Price
The price of bedsheets is often top of mind for consumers, and the cost is as varied as the options. Different factors can affect the price, such as the fabric, weave, thread count, and size. The good news is that whether you're a budget shopper or looking for something on the luxury end, you should be able to find something in your price range. However, keep in mind that you're sleeping directly against your sheets, so you'll want to make sure you invest in something that will provide you with the best rest possible.
Cooling
Memory foam's tendency to run hot means that shoppers should consider getting good cooling sheets to go over their mattress. While some memory foam beds are built with temperature-regulating features, cooler sheets provide an added layer of protection, especially for extra-hot sleepers. Furthermore, since the material touches your skin directly, it can have a bigger impact on keeping you cool at night. 
Fabrics
Bed sheets are available in varying fabrics, each with its own advantages. 
Cotton – Cotton is one of the more commonly used fabrics for bed linens. Much of cotton's popularity is due to its breathability, making this a great fit for memory foam mattresses. Many eco-friendly brands offer organic cotton, and if you want something more high-end, Egyptian cotton is considered more silky and breathable.
Read More: Best Cotton Sheets

Silk – Silk is a luxury-end fabric, which means it's often more expensive. That being said, its advantages include being cool, smooth, and hypoallergenic. Silk's cool feel should complement memory foam users. Plus, many beauty experts recommend sleeping on silk sheets and pillowcases for healthy skin and hair. 

Linen – Linen is both a general term for sheets and a specific fabric. Linen is usually harder to source, so it can come at a higher price to consumers. However, this material is considered very durable, breathable, and hypoallergenic. Therefore, it's a viable choice for memory foam.

Hemp – Hemp fabric is not as common as the others on this list, but this highly-sustainable product offers natural cooling and moisture absorption that's excellent for memory foam beds. Hemp's antibacterial nature also makes it great for those with allergies. 

Bamboo – You may have noticed more companies selling bamboo sheets, as the material has increased in popularity. Not only is bamboo regarded as antifungal and antibacterial, but it's also good for temperature regulation, so it should fit memory foam beds well. Bamboo fabric is also a more eco-friendly product.
Thread Count
Thread count refers to the number of vertical and horizontal threads per square inch. The softest sheets have the highest thread count, but a good sheet should have anywhere from 200 to 800. You may come across numbers over 1,000, but this doesn't always mean the sheets are better. Some manufacturers inflate the thread count by using multiple yarns twisted together, but this doesn't improve the quality of the fabric. Plus, a low thread count doesn't mean the sheets are low-quality. You can find high-quality sheets with a thread count of 200 to 400 that still feel nice, thanks to the fewer chemicals used in the manufacturing process. 
Type of Weave
The fabric weave is another factor you should consider when looking for the best sheets for memory foam. You're most likely to come across three types: sateen, percale, and combed cotton. 
Sateen – Sateen is cotton made with a looser weave pattern that includes one yard under and three or four yards over. Sateen sheets are silky, resistant to wrinkles, and good for people that have sensitive skin. Although it feels more luxurious, sateen is less durable than a tighter weave, and these sheets are more likely to snag and fade. 

Percale – Percale is a tight weave with a one-yard-under and-one yard-over pattern. The thread count of percale is at least 180. Percale is more durable because of its tighter weave, which means these sheets are more likely to stay in good condition longer. Percale is breathable but won't feel as soft as sateen. This weave is also more prone to wrinkles.

Combed cotton – Combed cotton is a very soft version of cotton. The cotton is combed to remove short fibers, leaving only the long ones. As a result, the fabric is soft and strong. This type of weave is typically more expensive. 
Sheets Sizes
Sheets come in all the standard sizes that mattresses are available in. This means you can find Twin, Twin XL, Full, King, Queen, and California King sheets. When buying sheets for a memory foam mattress, you should get the sheet size that corresponds with your mattress size and only ones with deep pockets. 
Twin – Twin sheets are best for Twin beds measuring approximately 38 by 75 inches. A fitted sheet in Twin size measures about 39 x 75 inches, while a flat sheet in the same size measures 66 by 96 inches. 

Twin XL – Twin XL sheets measure 39 by 80 inches if it's a fitted one and 66 by 96 inches if it's a flat sheet. These best complement Twin XL beds.

Full – A Full-size bed measures approximately 53 by 75 inches, so the fitted sheet is usually around 54 by 75 inches. A flat sheet of this size is about 96 by 102 inches. 

Queen – A Queen fitted sheet should be approximately 60 by 80 inches, while a flat sheet should be around 96 by 102 inches. 

King – A King-size fitted sheet should fit King beds measuring 76 by 80 inches as these sheets are typically around the same size. A flat sheet in King size is approximately 102 by 112 inches. 

California King – A fitted California King sheet is approximately 72 by 84 inches, while a flat sheet should be around 102 by 112 inches. 
Maintenance
How you'll wash your sheets depends on the particular type of fabric you choose. For example, linen and bamboo sheets require a specific cleaning method to keep them nice and crisp. Silk is more sensitive and requires hand-washing to ensure the fibers are intact. The best way to understand how to maintain your sheets is to read the label. Most manufacturers include standard washing symbols to indicate how you should care for the sheets. If your sheets don't have a label or you're unsure what the symbols mean, use a gentle cycle and cold water. Washing sheets in hot water can shrink them and lead to color-fading, so you'll want to avoid doing this. Since sheets should be changed weekly, you may prefer something with an easy cleaning process, and we encourage you to check out the cleaning guidelines before purchasing a set.
Learn More: How Often Should You Wash Your Bed Sheets?
FAQ
What kind of sheets are best for a memory foam mattress?
The best sheets for memory foam mattresses are cool and have deep pockets. Memory foam's tendency to run hot means that sleepers will want something to counteract this. Cooler linens have more of a direct impact on keeping the sleeper comfortable, especially if they're prone to overheating at night.
Deep pockets are important because this guarantees they'll be able to fully cover the mattress. Memory foam compresses and expands. Therefore, you'll want sheets with enough give so that you're not constantly having to pull them back over the mattress corners.
How do you cool down a memory foam mattress?
You can do a few things to cool a memory foam mattress. First, if you have a solid platform foundation, switch to a slatted base. This should help increase airflow to cool your memory foam bed. You can also try cooling mattress pads and toppers made of natural materials like wool and cotton. Some mattress companies incorporate cooling features into their memory foam to prevent overheating, such as an open-cell design or gel. If you're in the process of purchasing a new memory foam mattress, look for one with built-in cooling features.
For More Information: How to Make Your Memory Foam Mattress Cooler
How often should you change your sheets?
You should change your sheets once a week. If you don't sleep in your bed every day, you could get away with washing the sheets every two weeks. However, you should also consider your sleeping habits. For example, if you sleep hot, you may have to clean the sheets more than once a week because of excess sweat.
Conclusion
When it comes to buying sheets for a memory foam bed, there are two main rules: the sheets should be cool and have deep pockets. From there, you'll want to consider factors like the price, fabric, weave, thread count, and maintenance. The fabric, weave, and thread count will impact how the sheets feel, but these can also affect the price. Maintenance is important because proper care will help ensure your sheets stay in mint condition.
The great news is that bedding companies offer lots of high-quality choices in a variety of price ranges. From luxury to budget-friendly, you should find something that works for you. Our list of the best memory foam bed sheets offers an excellent selection of quality products, with enough variety to meet your preferences and budget.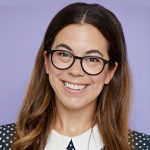 Jill Zwarensteyn is the Editor for Sleep Advisor and a Certified Sleep Science Coach. She is enthusiastic about providing helpful and engaging information on all things sleep and wellness.
Based in Los Angeles, she is an experienced writer and journalist who enjoys spending her free time at the beach, hiking, reading, or exploring new places around town.
She's also an avid traveler who has a personal goal of being able to successfully sleep on an airplane someday.