Are you still sleeping on the same thread-bare cotton sheets you bought ten years ago? Is your bedroom in need of a serious upgrade?
Most people who sleep on silk sheets never go back. Their smooth, silky feel makes crawling into bed at the end of a long day truly rewarding. If you're looking to add sophistication and luxury to your bedroom, silken bedding may be the way to go.
Whether you need a hypoallergenic solution for allergies and asthma or are just looking to make a change, our guide on the best-rated silk sheets should make your decision a little smoother.
9 Top Rated Silk Sheet Sets Reviewed
THXSILK –
Quality Features
HIGHLIGHTS:
100% 19 momme, mulberry silk
High quality craftsmanship
OEKO-Tex Standard 100 Certification
Temperature regulating
Fits mattresses up to 16″
Two pillow shams included
Our pick for quality features is a four-piece set by THXSILK that is ultra-soft and durable. If you're looking for the best in luxury bedding, this set features 100% top-grade 19 momme, mulberry silk. The high-quality craftsmanship and design should make this a worthwhile investment that you can keep using for years to come.
Silk is a fiber that is naturally hypoallergenic, so these sheets could be a great option for anyone suffering from allergies or asthma. The OEKO-Tex Standard 100 Certification also means that the fabric and filling materials used in construction have been tested for harmful substances using the strictest eco test.
If you struggle with being too hot or cold at night, you'll be happy to know that this luxury material has natural temperature-regulating properties that may help to keep you comfortable in any climate. THXSILK's deep-pocketed sheets should fit mattresses up to 16″ and come with two stunning pillow shams.
Mulberry Park Silks –
Best Luxury
HIGHLIGHTS:
Pure 22 momme grade A Mulberry Charmeuse
900 thread count
Multiple color options
Moisture-resistant
Antibacterial
OEKO-Tex certified
If you're looking for the ultimate luxury in bedding, this set by Mulberry Parks offers quality and craftsmanship with an unforgettable feel. These sheets are made of pure 22 momme grade A Mulberry Charmeuse, which equates to a 900 thread count. Matching your current bedroom decor shouldn't be a problem with multiple colors to choose from.
The natural silken fibers are moisture-resistant, preventing mildew and fungus from growing. The antibacterial qualities should promote clear and healthy skin, making them a great option for those with acne or prone to breakouts.
Every product made by Mulberry Parks is OEKO-Tex certified to be safe from harsh chemicals. All of the colorful hues were created using environmentally-safe dyes for a natural look and feel. This bedding was crafted for beauty and elegance, so you can sleep like royalty every night.
LilySilk –
Best Color Range
HIGHLIGHTS:
12 naturally dyed color options
Four-piece set
Multiple sizes
400 thread count
19 momme Mulberry silk
Temperature regulating
If finding a luxurious bedding ensemble that will complement your bedroom decor is a must, you'll be happy to know that LilySilk offers 12 color options to choose from. These hues are naturally dyed and free from chemicals, with no color shading or fading. This four-piece set comes in five sizes to fit any bed from twin through California king.
LilySilk features 100% pure Mulberry silk that is 19 momme and a 400 thread count. With their super soft and smooth texture, sleeping on these sheets may feel like being hugged by a cloud. This material's high protein content is similar to amino acids to the body, so it may contribute to healthier skin and hair.
With excellent moisture-wicking and temperature-regulating properties, you should stay warm in the winter months and cool in the summer. This natural fabric is degradable and environmentally-friendly, so you can rest comfortably knowing you are reducing your carbon footprint.
ZIMASILK –
Great Durability
HIGHLIGHTS:
100% 19 momme Mulberry silk
600 thread count
Rip-proof durability
Shrink-resistant
Promotes healthy, shiny hair
Four-piece set
This 100% 19 momme Mulberry set features the most luxurious weight raw material that is equivalent to a 600 thread count. These sheets are crafted with a high tensile strength, designed to be strong, durable, and rip-proof. Even after washing, the shrink-resistant fiber should retain its shape for many years to come.
The protein-rich nature of silk is thought to provide anti-aging properties, reducing wrinkles and leaving the skin smooth and vibrant. These sheets may also prevent hair from becoming matted and knotted overnight, keeping locks lustrous and shiny.
Each set includes both a flat and a fitted sheet, along with 2 pillowcases and a beautiful box. Why not give the gift of a luxurious night's sleep that your friends and loved ones will truly cherish? Silken bedding is a gift that keeps on giving night after night.
Brave Era –
Best for Travel
HIGHLIGHTS:
100% Mulberry silk
Hypoallergenic
Built-in pillow pocket for travel
Compact and lightweight
Travel-friendly
For luxury on the go, this travel set by Brave Era is a great pick! Featuring 100% Mulberry material that is naturally hypoallergenic, this unique design envelops you into your own personal cocoon. This twin size set has a built-in pillow pocket and can be used inside a sleeping bag or on top of a bed.
Sleep in comfort and style no matter where your travels take you and stay naturally protected from allergens and tiny critters like bed-bugs and mosquitos. This compact and lightweight set weighs less than most smartphones and comes with a carrying bag. You can easily pack this sleeping sack into a backpack or suitcase, making it a great solution when all you need is a carry-on.
The natural fibers are designed to absorb and release body heat, keeping you comfortable and cozy all night long. This premium set with unmatched quality offers durability and luxury in a portable design.
Orose –
Best Temperature Regulating
HIGHLIGHTS:
Temperature regulating
Handmade Mulberry silk
Seamless design
Extra-wide
Available in Twin through King
Elastic corners
Nothing is worse than trying to fall asleep when you're so hot you can't help but kick the covers off, but miss the comforting hug of your sheets. Likewise, trying to sleep when you're shivering underneath layers of cold, damp cotton can be a frustrating experience. The unique temperature-regulating abilities of silk mean you can sleep cool and cozy, regardless of what the weather is outside.
Orose offers superb craftsmanship with pure, smooth, handmade Mulberry fibers. These seamless sheets are extra-wide and should drape eloquently over the bed. The set features elastic corners with a depth of 16 inches and is available in all sizes from twin through king.
If you're looking to add elegance and refined glamour to your bedroom, silken sheets might be the way to go. Their smooth, soft texture adds luxury to keep you sleeping in comfort night after night.
ElleSilk –
Best Hypoallergenic
HIGHLIGHTS:
100% 22 momme Mulberry silk
600 thread count
Hypoallergenic
Oeko-Tex Standard 100
Lightweight and breathable
Multiple color and size options
ElleSilk has been crafting the finest in bedding collections since 1999, enforcing strict quality guidelines for the highest standards. They are dedicated to using organic, natural, and non-toxic materials that are all certified by Oeko-Tex Standard 100. The hypoallergenic, breathable fibers could be an ideal choice for allergy and asthma sufferers.
This premium quality set is made from the highest grade (6a) long strand 100% natural Mulberry material. The 22 momme weight equates to a 600 thread count for the utmost in luxury.
Unlike the heaviness of cotton, these lightweight sheets should keep you cool and comfortable with great airflow. With multiple colors and sizes to choose from, these high-quality sheets offer outstanding value at a lower price-point than many similar models. For ease of use, this set can be machine-washed using a mild detergent without having to worry about fading or shrinkage.
Colorful Mart –
Best Silk Blend
HIGHLIGHTS:
Blend of Mulberry silk and synthetic fibers
600 thread count
Hypoallergenic
Temperature regulating
Multiple color and size options
Durable and fade-resistant
When a silky touch is all you need, a high-quality blend featuring silk and synthetic fibers may be enough. Made with natural momme Mulberry fibers, this breathable weave still offers a soft and luxurious feel. This blend has all of the same hypoallergenic and temperature regulating properties of pure varieties but at a much lower price point.
Color Mart's complete set includes a duvet cover, pillow sham, and fitted sheet. Simply add a comforter or duvet, and your bedding ensemble will be complete. This set is available in neutral white or gray and comes in three sizes: twin, full/queen, and king.
This bedding set is designed for long-lasting durability and shouldn't fade or shrink over time. When needed, these sheets can be hand or machine washed at a low temperature and hung to dry. With a 600 thread count, this blend still offers quality and luxury in a classic design.
Lova Home –
Good Value
HIGHLIGHTS:
100% 19 momme Mulberry silk
Seamless
Free from artificial colors and chemicals
Multiple color and size options
Four-piece set
Budget-friendly
For exceptional value, this four-piece set by Lova Home features 19 momme, 100% pure Mulberry silk. These seamless sheets are free from artificial colorants and harmful chemicals. Made extra-wide for beautiful draping and plenty of space, this bedding set should fit mattresses with depths up to 16 inches.
With ten colors to choose from and multiple sizes available, you will likely find a set that will beautifully compliment your current bedroom theme. This bedding set has moisture-wicking and temperature regulating properties to keep you comfortable and dry. The hypoallergenic and highly breathable long fibers are naturally antimicrobial, so you can stay clean and healthy while you sleep.
The high-quality design and craftsmanship are evident in these professionally produced sheets. For a luxurious sleeping experience, these silk sheets by Lova Home offer an unmatched value that many customers are raving over.
Silk Sheets Buying Guide
What Is Silk?
Silk is an all-natural fabric that comes from the larvae of silkworms. The harvesting process takes about 2 months and requires roughly 2,500 cocoons to produce just one pound of raw material. Silk is often referred to as "Human's Second Skin" because it contains 18 amino acids, many of which are the same amino acids found in the body.
Sleeping on silk has been a natural beauty technique for centuries. Unlike cotton and other rough materials, silk is hypoallergenic and easily glides over delicate facial skin, preventing morning lines. It also helps skin retain moisture and has antimicrobial properties that may improve conditions like acne and eczema.
Different Types
There are various types of silk that differ based on the type of insect larvae used in harvesting. Each type offers a slightly different color, texture, and feel.
Mulberry
Mulberry is the most common and widely used silk, accounting for over 90% of the world's supply. This variety is produced by the Bombyx mori silkworm that feeds on mulberry bushes, lending to its name. The bulk of production is in Japan, Korea, and China.
Muga
The Muga silkworm is semi-domesticated and feeds mainly on the aromatic leaves of soalu plants. This variety is known for its golden brown hue and glossy texture.
Spider
This highly durable form is the most difficult variety to produce because spiders cannot be bred like silkworms. Due to the high cost of production, its use is limited to wear-resistant clothing, bulletproof vests, optical instruments, and telescopes.
Eri
Also known as Endi or Errandi silk, this creamy-white variety comes from Samia ricini and Philosamia ricin silkworms. Unlike other varieties, this type is spun from the cocoon without destroying the worm.
Tasar
This wild variety is produced by silkworms that belong to the genus Antheraea. This copper-colored material is the strongest fiber in the world and is mainly used in furnishings.
Anaphe
This strong, elastic variety comes from southern and central Africa and is used in making velvet, plush, and seat covers. Silkworms from the genus Anaphe spin cocoons in communes producing soft and lustrous silk.
Key Factors to Consider When Investing in Silk Bed Sheets
There are a few new terms that you may come across as you shop for silken sheets. Knowing what to look for can make the shopping process a little easier.
Type
Each type of silk has slightly different characteristics. The variety determines the overall quality, durability, and feel of the material. Mulberry is the most popular type and produces a durable, smooth texture with minimal friction.
Momme / Thread Count
Momme is a weight unit used to measure the density of silk. When it comes to bedding, a momme of at least 19 is ideal. Silk is a very fine thread, so momme is a better tool than thread count to measure overall quality.
Temperature
Silk is naturally breathable and wicks moisture from the body without becoming heavy or damp. It has great temperature regulating properties that can help to keep you cool in the warmer climates and cozy in the cooler ones.
Durability and Longevity
Silkworms produce a fiber that is strong and highly durable. This type of bedding should last for many years without fading, tearing, or shrinking.
Care and Maintenance
Silk is one of the sturdiest fabrics and isn't prone to wrinkles like most other linens, but it does require a little extra care when it comes to maintenance. Most sheets should be hand washed using a gentle detergent and laid flat to dry. It's best to wash your sheets every two weeks.
Price and Affordability
Silken sheets are definitely an investment, costing quite a bit more than other linen materials (you can see our highest-rated sheets for this year for comparison). The long-lasting quality and comfort are usually well worth the higher price point.
Sheet Size Needed
Silken bedding is available in a variety of sizes to match your current bedroom set. Sets are available in twin, double/full, queen, king, and California king.
What Comes in a Set
Each set is slightly different, but most include a fitted sheet, a flat sheet, and two pillowcases. Some may only include one sheet or no pillowcases, so read the description before making your purchase.
Potential Benefits and Drawbacks
Pros
Excellent temperature regulation


---

Naturally hypoallergenic


---

Anti-microbial


---

Less hair breakage


---

May help hairstyles and blowouts to last longer


---

Promotes skin health


---

Prevents morning lines
Cons
High price point


---

Requires extra care


---

Not vegan-friendly


---

Slippery feel
Frequently Asked Questions About Silk Sheets
Where can I buy them?
Silken sheets can be purchased in most bedding stores and are also available from online retailers. Shopping online provides the advantage of being able to choose from the largest variety of products.
Are they worth it?
While they do require a larger investment upfront, silk sheets are soft and luxurious. Unlike other linens that wear over time, these sheets should last for years to come. The smooth, soft feel and durable design set them apart in the world of bedding.
Are 100% real silk sets better?
Silk blends have the advantage of being a more affordable option, but they may not perform as well when it comes to moisture-wicking, temperature regulation, and overall comfort as their blended counterparts.
Conclusion
Did you know that you spend one-third of your life sleeping? Your bedding is the first thing you feel when you lay down at night. Few other materials come close to the soft, luxurious feel of 100% pure silk.
This natural material is hypoallergenic and may help to keep you cool and comfortable in every climate. Investing in silk means sleeping in luxury and style for years to come. Anyone who has ever had the privilege of experiencing silken bedding will likely agree – once you go silk, you never go back!
More Reading: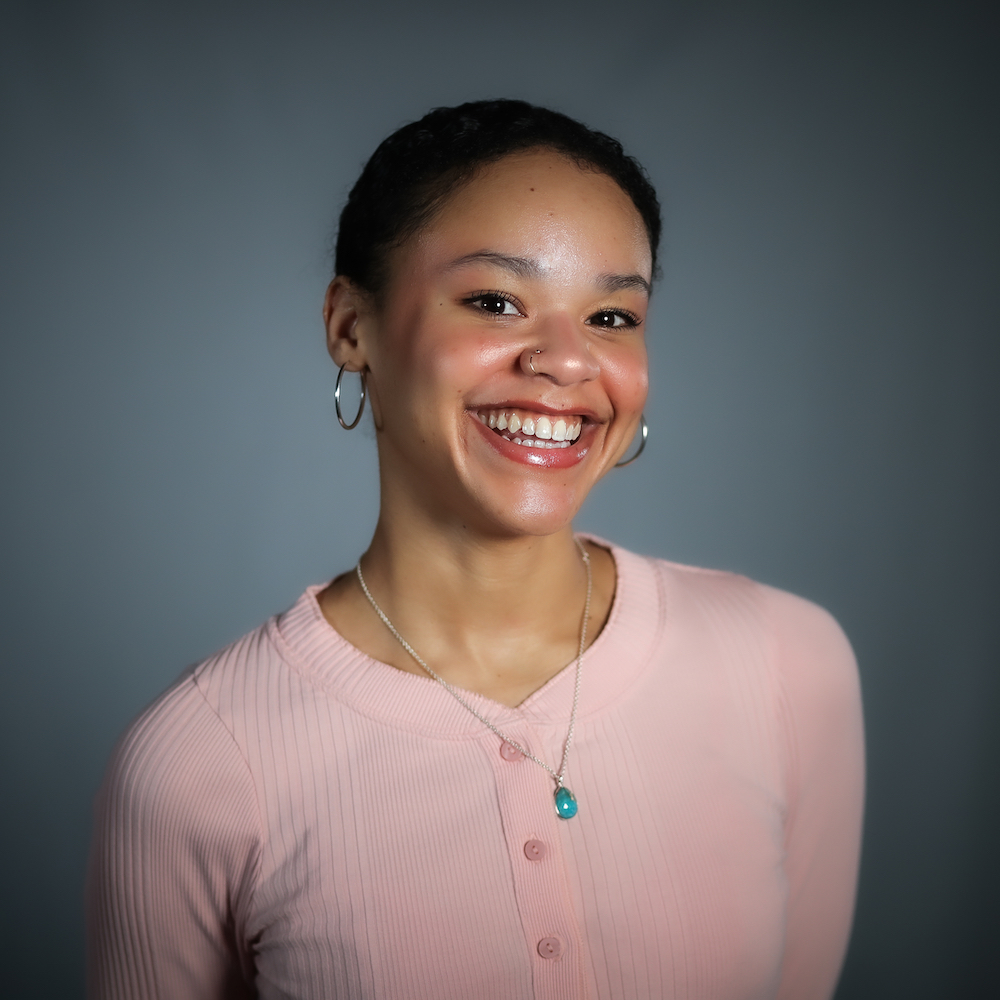 Loren Bullock
Lead Product Tester
About Author
Loren is the Lead Reviewer at Sleep Advisor. She has prioritized sleeping for as long as she can remember, rarely deviating from seven to nine hours each night.
Education & Credentials

Certified Sleep Science Coach