Transparency Disclosure – We may receive a referral fee for products purchased through the links on our site...

Read More

.
How do you make your favorite pastime even more enjoyable? You make sure you have the right accessories. And when it comes to sleeping you need an electric blanket.
As with any accessory you purchase it helps to get the best electric blanket on the market. You're assured of quality so it will serve you well and last a long time. But how do you know what to pick?
That's why we put together an easy guideline for you. Below you'll find reviews on some of the best heated blankets you'll find. We provide in-depth knowledge so you can effortlessly vet any electric blanket you find in a store.
Now you can ensure your next winter will be cozy and safe each time you get into bed.
Benefits of Owning a Heated Blanket
But don't limit yourself to using these items in winter only. While most people keep theirs for that time of year, they're actually missing out on many other benefits.
Benefits in Winter
You won't be woken by the cold so you'll be healthier. While you sleep your body fights off attacks and rejuvenates itself.
Put it on before you get into bed so it's warm when it's time to retire. You'll fall asleep faster because you don't have to wait until you feel comfortable and cozy.
When your bed is warm there's less reason to keep heaters on during the night. This will help you save on utility bills.
&nbsp
But don't put it away when summer comes. You can still use it in other scenarios.
Health Benefits
A heated blanket is a perfect remedy for any of these health challenges:
Tension: It helps to soothe you at night so you rest well.
Allergies: Using it from time to time kills up to 50% of dust mites.
Muscle pain: Low heat improves blood flow throughout your body. This will help improve aches and pains as muscles relax.
Stiffness: Increased blood flow will also help you regain flexibility and range of motion.
&nbsp
Can you see why purchasing an electric blanket is an investment and not simply an expense?
Which of these products will you pick?
Top 4 Electric Blanket Reviews
Biddeford MicroPlush
4 size options

Multiple color options
Reversible: Plush top and Sherpa bottom
10 heat settings
Auto shut off feature
This is the luxurious way to save money in your home. Use this to keep warm instead of your heaters. The Biddeford line comes in various colors so you can pick one that suits your style. This is perfect if you're planning on using it on your bed's exterior.
Thanks to digital controls with a total of 10 settings you'll find the perfect heat setting. You'll feel safe using it because of the 10 hours usage limit. It will automatically shut off if you left it on for so long.
The thin wires make for more comfort but also safety because there's less chance of them bending. Many users report the digital controls stop working after a while. Hopefully this is something the company can fix in future.
Soft Heat Luxury
4 size options
4 color options
Ultra-soft micro-fleece
10 heat settings
Auto shut off
Dual settings for Queen and King sizes
This is like pulling your favorite blanket over you because it's so soft to the touch. But it's one better than what you're used to because it heats up too.
The fleece is washable and the wires are so thin you'll barely notice them. The two sides can be heated separately, making this perfect for couples' use. And you get all of this while saving money because it uses very low voltage. Somehow the engineers ensure warmth but you'll never burn when touching the blanket itself.
It seems to not be the most durable blanket because some customers report theirs stop working after a few months. However, this can be attributed to putting unnecessary strain on wires.
Sunbeam Quilted Fleece
4 size options
Multiple color options
Quilted Fleece design
10 heat settings
Auto shut off feature
This brand cares about aesthetics too so you can purchase yours in one of seven colors. Find one that matches your décor so you can use it anywhere in the room or home. Sunbeam provides various softness options. This model falls into their second category—Extra Soft—so it's not the best on the market. But if you think about its affordable price tag you realize it's the perfect compromise.
It keeps you safe and comfortable:
It has a 10-hour Auto-off feature.
Pick your ideal temperature range from a total of 10 heat settings.
&nbsp
Clients experience deterioration of functionality over time. Many say it doesn't work during the second season they want to use it. This may be caused by putting it in storage during which the wires can get damaged.
Sunbeam Microplush
4 size options
5 color options
Quilted microplush design
10 heat settings
Auto-off function
How impressive when a blanket can sense what you want it to do. That's what this Sunbeam does. While you sleep it tracks the temperature and ensures it always stays at the same level. This makes your sleep more comfortably.
You can pick from five different colors, and it's made from quality polyester that will present well for a long time.
It also keeps you safe by switching off after 10 hours. If you forgot about it, don't worry. You didn't create a hazard. Some users report slow and uneven heating, but as long as care is taken with the wiring, this shouldn't occur with yours.
Heating Blanket Buyer's Guide
Never simply buy the first model you find in a store. They require electricity so you need to be careful about the quality and safety levels of the one you select.
Also keep practical features in mind so you enjoy your new blanket optimally.
Safety
Safety is something you can never ignore when purchasing electrical accessories. If your electric blanket features markings of 'UL' or 'ETL' you can trust the brand. These are signs the product adheres to necessary safety features.
Because power outlets differ you should also ensure the blanket is appropriate for the country you live in.
Read More: Are Electric Blankets Safe?
Size
Some electric covers are available in even more unusual sizes such as short Queen or Twin XL.
Purchase the size closest to the size bed you have. You risk damaging elastics and cords if you use the wrong size. You may not realize the mistake immediately but will see the wear and tear over time since there will be more friction.
Features
Over time electric blankets developed into very technical sleeping accessories. Their many features—such as timers and heat settings—enhance your sleeping experience. They also make them safer.
But what are your requirements? There's no need to purchase a state of the art product if you simply need the basic features.
Decide what you need—not want—before you go shopping so you only pay for what's required.
Below we discuss some features in detail to help you make informed decisions.
Ease of Use
The better suited to your lifestyle your blanket is, the more you'll enjoy it. Don't pick the most expensive one. Find the most appropriate so it's easy to use and matches your requirements:
Low voltage products are better if your pet sleeps with you.
If you share a bed with someone you must be able to regulate the two halves with separate controls. Saving money on buying a simple product can result in extreme frustration if your heating preferences differ too much.
Pick it up and gauge whether you'll find it too heavy to sleep under.
If you have poor eyesight or arthritis, you need simple and large control units.
&nbsp
Can you see how a simple feature implicates how much your blanket enhances your life? It can easily become a bother. Plan well before making your final decision.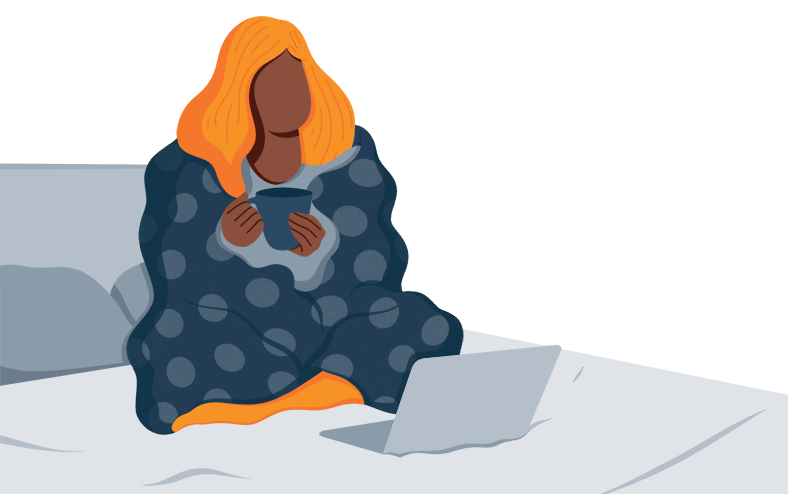 Materials & Feel
You're going to use it a lot. Ask yourself these questions:
Will the fabric shed lint?
Is this a soft enough fabric to sleep under?
Is this material washable?
Will this be aesthetically pleasing?
Is this durable?
Will the wires' thickness bother you during use? Thin wires are better than thicker ones.
Temperature Range
Your electric blanket should suit your preferences but also the climate you live in. Ask yourself if its maximum heat will suffice.
But the range options also matter. Can you only pick between three settings? High-end products give you up to 10 options so you can find the exact temperature that ensures a comfortable sleep.
Most models have settings enabling 80°F to 108°F. What do you need?
And do you want to experience consistent temperatures? This is necessary if you don't want to wake up feeling too cold or hot. Some of these products can track the temperature and make adjustments, so your bed is constantly at a certain warmth level.
That's the ultimate life of luxury!
Pricing
Now you merely have to find the features you need in a model with a reasonable price tag. If it seems too expensive, calculate your utility savings over the next few years. This may provide the extra money you need to get the model you want.
Average pricing:
Minimum: $35
Maximum: $200
Electric Blanket Proper Use and Safety Tips
Never take chances with electrical appliances. Manufacturers make these as safe as possible, but the wrong maintenance or use can damage yours without you knowing about it.
Here's what you need to keep in mind:
Anything placed on the blanket while it's switched on traps heat. This can result in combustion. This is why you can't sleep with your electric blanket switched on underneath you or let your pets sleep on top of your bed.
Check it regularly for any wear and tear. If you find cords or fabric damaged—or see any charred areas—it's best to throw it away.
Store it loosely when you place it in a cupboard. This prevents wires getting damaged by tension or items placed on top of it.
&nbsp
Cleaning also requires special care, but is discussed in detail below.
Types of Electric Blankets
Don't stick to using the blanket types you're used to. One of these may meet your specific needs better.
Under blanket
An under blanket is what most people are used to. These fit over your mattresses and usually fasten around them with elastics or cords.
Their sizes are calculated to cover the areas up to where pillows are placed. It's wise to cover them with a sheet to protect you from excessive heat and prevent friction that could damage the blanket.
Over blanket
I love this idea. Have warmth on top of you so you're cuddling with a hot blanket. An over blanket can be used on its own or placed inside a duvet. Imagine drawing the heat closer to the area of your body that loses heat the quickest.
Improved technology makes them as comfortable to sleep under as normal blankets. No wires will disturb your sleep.
Heated Mattress Protectors or Covers
These are similar to under blankets but they work like fitted sheets:
There's an elasticated skirt. This prevents the cover moving while you sleep.
There is no wiring in the area your pillow will be. This is safer and conserves energy.
&nbsp
It serves the same purpose as a mattress protector so your bed can stay in excellent condition while you stay warm at night. It can add a luxurious feel to the bed because some even have fur exteriors to increase your comfort.
Heated Mattress Topper
The more padding your bed has the more comfortable it will be. With a heated mattress topper an additional layer of padding is added while you can also enjoy the warmth. They also stay in place with the help of elastic cords.
Heated Throw
Imagine cuddling under your favorite blanket on the couch. Now imagine it can heat up to give you additional warmth. They're as much décor as they are ideal for winter so you can use them for decoration in summer too.
Heated Duvet
A heated duvet is an ideal solution if you're looking for an affordable option. During summer this is simply a duvet. In winter you can switch it on when needed and use the heat functions. No additional accessories or bedding is necessary anymore.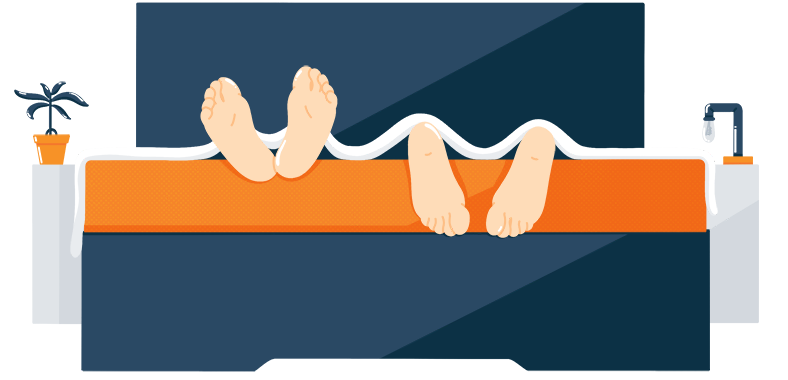 Electric Blanket Amazing Features
If you're used to how electric blankets used to work, you'll be blown away by how they evolved. These features below make them more dynamic and safer. Which of these is the solution you've been hoping for all along?
Timer Programmes
This is a luxury and safety feature. You can set how long you want your blanket to be warm. It can be programmed to shut off while you're asleep if you know you won't need the added heat during the night.
Heat Settings
They differ in how warm they can become and how many temperature settings they have. Are you picky about the temperature you sleep at? Look for models with more than three heating options.
Dual Controls
Different people have differing needs. Your partner won't want the same warmth level as you do. Find one that:
Has two controls so both can set heating levels
Can heat up the two halves separately
&nbsp
Now both can get what they want.
Overheat Protection
Some models have Auto-off features, so it's never a problem when you forget to switch it off. Most timelines are set at maximum 10 hours to prevent overheating.
It will shut down if it reaches too high temperatures.
Temperature Sensors
The moment you get into bed your body heat will adjust the bed temperature. High-end models track these changes and make adjustments so the temperatures stay at levels you're comfortable with.
Extra Foot Warmth
Do your feet always feel colder than your body? Pick a model that heats up more in the area that covers the lower part of your body. Now your entire body is warm.
Frequently Asked Questions about Electric Blankets
The best way to learn about a new product is to learn from other consumers. Here are a few items many people wonder about.
Where can I buy these?
Many items are available online or can be purchased directly from suppliers.
Alternatively, you can visit a store so you can feel the blanket's exterior and pick one soft enough for your tastes.
How can I tell if it's safe to use?
As mentioned most blankets that are certified as safe have the necessary labeling. You can also use the guidelines stated above regarding:
Wash options
Quality of wiring and fabric
Wear and tear
Safety features such as Auto-off
&nbsp
With the guidelines in this review, we hope you feel empowered enough to make informed decisions when you start shopping. It's also important to check your blanket every time you take it out of storage.
Can I wash it?
Here's an interesting fact. You can wash your heated blanket!
A few years ago no water was allowed near them. But technology makes anything possible these days. As long as you follow manufacturers' guidelines, you won't damage the product or put your family at risk. Most guidelines require:
They can only be submerged if their cords can be detached. Older ones can be manually cleaned but never submerged entirely.
Use only gentle settings when using machines and dryers.
The wires must never be damaged. Don't put clothes pegs on them and make sure there's enough space for the blanket to tumble in the machine without getting bundled too tightly.
Using bleach is never advisable.
Don't use too much soap.
Never iron it.
Inspect the entire surface before you use it again. You don't want exposed wires to cause hazards.
Conclusion
Your sleep conditions can change for the better if you purchase one of these electric blankets. Manufacturers know what consumers need, and so they've improved their products over the years. Now you're assured of safety and comfort.
We advise you try the SoftHeat Luxury Micro-Fleece model. It's reasonably priced, but you get practical features such as Auto-off. And because you can pick from five different colors you can get one that makes aesthetic sense too.
Get ready for more comfortable winters!